Nanxun Water Town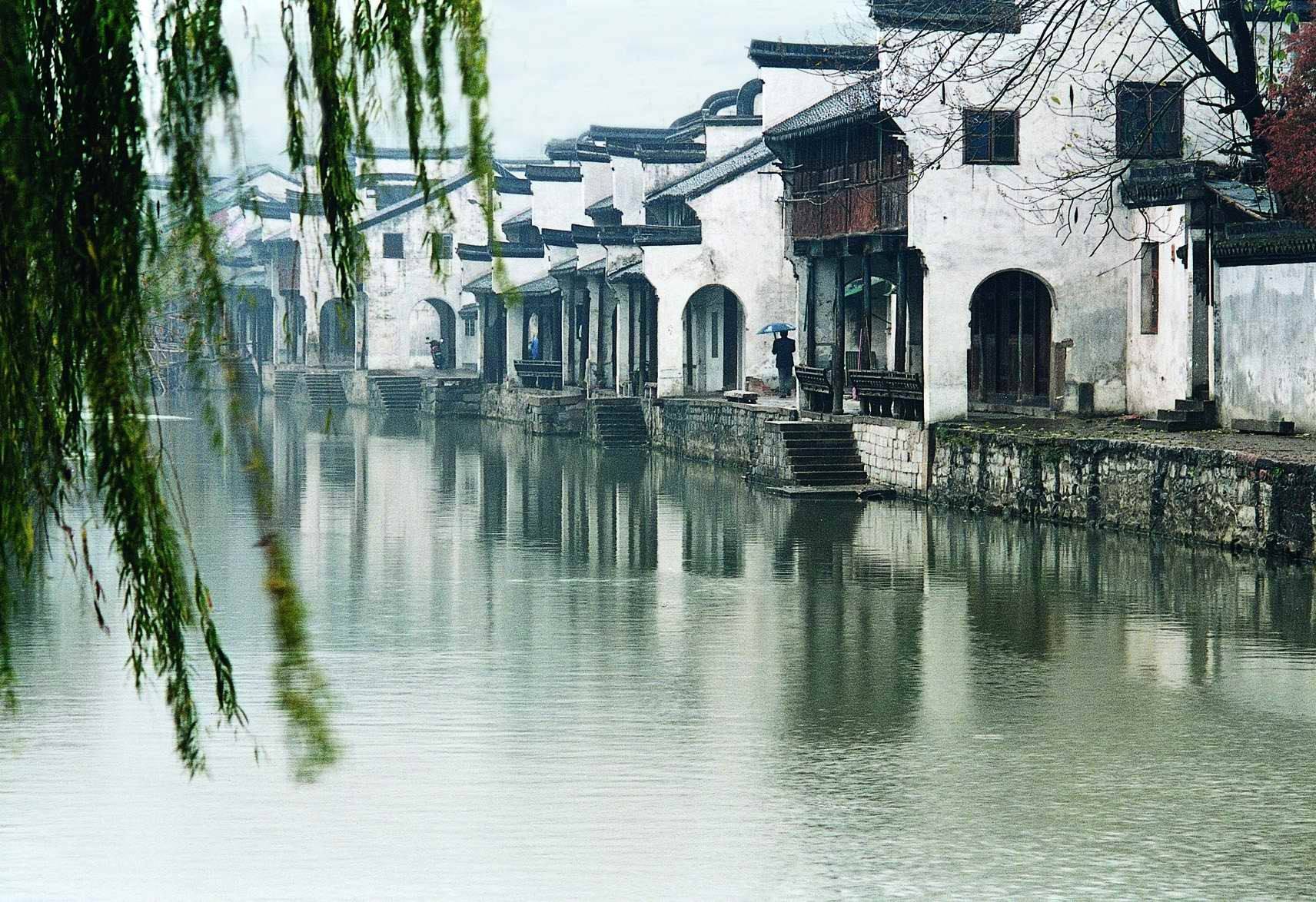 Nanxun Water Town, Huzhou, Near Hangzhou
Brief Introduction of Nanxun
Located in the center of the Yangtze River Delta, Nanxun Water Town covers a total area of 702 square kilometers. About 100 km away from Shanghai, Hangzhou and Suzhou. Nanxun ancient town is known for land of plenty, silk of the House, the state of culture legendary. The beauty of water town lies in not only its natural scenery but also its rich culture. Nanxun is the best-preserved among the ancient towns in Jiangnan. Due to the production of silk, Nanxun was once the richest water village, which continues there to this day. Mulberry trees used for silk production can be seen everywhere in Nanxun. The famous scenic spots in Nanxun include the little Lotus Garden (Xiao Lian Zhuang), library hall, Jiaye the mansion of 100 rooms, and the former residence of Zhang Shiming, etc.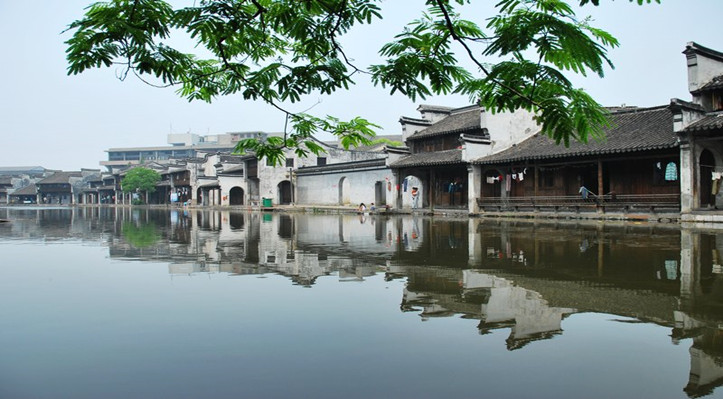 History of Nanxun
Nanxun is the ancient water town of Jiangnan with long history, this ancient town was built 750 years ago. It was called Xunxi in the ninth century, Nanxun was founded in the 13th century. During the Qing Dynasty, many wealth merchants gathered here and settled down in this bustling town. Moreover, Nanxun is also the hometown of many scholars. Nanxun has become an important products distribution center for agricultural products and other products because of its convenient waterways. People living in Nanxun have created a unique way of life and culture, so far, the people of Nanxun are still living in their old houses, keeping the traditional customs, has not been affected by the modern way of life.
Nanxun Water Town Highlights
Little Lotus Villa (Xiaolian Garden)
Little lotus Garden, also known as the "Liu Yuan" was built as a private property belonging to Liu Yong, a wealthy merchant and government official in the late Qing Dynasty. According to terrain factors, the garden divided into two parks. The outer garden, with its nearly 10 acres of lotus pools, is especially colorful in the summer when the lotus flowers are in bloom. The inner garden is famous for its beautiful buildings and decoration, its walls are decorated with paintings, calligraphy and other historic items. It is really a place worthy of a visit, with its pavilions, stone arches, rocks, bamboo and water.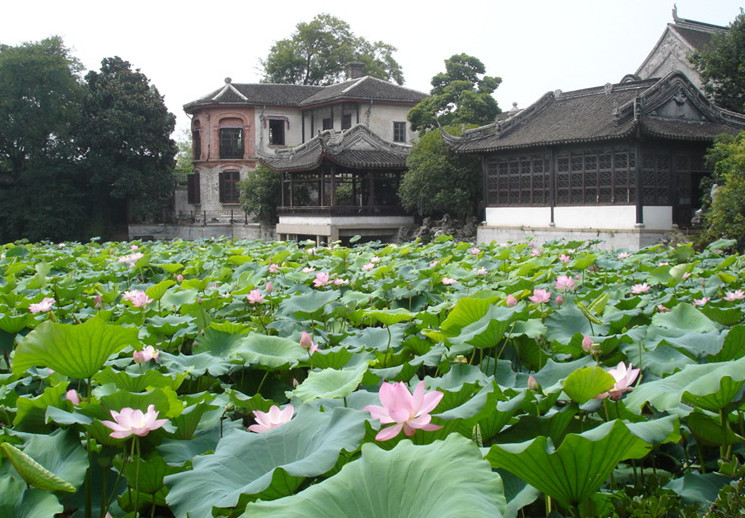 Jiaye Tang Library (The Jiaye Library)
The Jiaye Library was built as a private library in 1920 adjacent to the Little Lotus Garden belonging to Liu Chenggan (grandson of Liu Yong), the library has a collection of more than 600,000 historic books and rare documents, the library involves a wide range of areas of collection books. After the liberation, the original house owner donated to the Zhejiang library, now, it's a public library and a tourist attraction.
The Former Residence of Zhang Shiming
Zhang Shiming old house is located in the east of Xiao Lian Zhuang, covers an area of 6500 square meters and construction area of 7000 square meters. It was built in 1905 by businessman Zhang Shiming(a rich man in town). It is the biggest private house with Chinese and western architectural style featuring numerous chambers (salons, halls, studies, and bedrooms) and intricate wood details, glass brought in from France, stone carvings and more, all these make it worth visiting.
The Mansion of One Hundred Rooms (One-Hundred Residential Houses)
The Mansion of One Hundred Rooms, the name comes from the 100 or so houses that wind along both sides of the Baijianlou He (One Hundred Rooms River). it is constructed in the Ming Dynasty with the history of 400 years which built by Dong Fen(the Minister of Rites of the Ming Dynasty). One-Hundred Residential Houses is the best preserved traditional building group in southern China, with a total length of 400 meters (1,300 feet), these buildings connected by archways, some bridges were constructed to link the buildings on the two banks of the river.
What to eat
Nanxun not only has a lot of historical and cultural sites, the food here is also very attractive. Local cuisine include fresh fish, Taihu crab and shrimp etc. Local snacks include gelatinous candy like juhong gao and gusao bing. There are many local restaurants and teahouses along Nanxi Jie, Nandong Jie, and Dong Dajie where you can take a break.
How to get to Nanxun Water Town
There are coach shuttles from Shanghai, Hangzhou, Suzhou and other places to this ancient town.
From Shanghai to Nanxun
At Shanghai Long-distance Bus Station, direct buses to Nanxun sets off from 6:15 a.m.--7:20 p.m. CNY 50/ per person.
From Hangzhou to Nanxun
At Hangzhou North Bus Station, direct buses to Nanxun sets off from 7:20 a.m.--5:50 p.m. CNY 45/ per person.
From Suzhou to Nanxun
At Suzhou Long-distance Bus Station, direct buses to Nanxun sets off from 7:00 a.m.--6:10 p.m. CNY 25/ per person.
Information
Opening Time: 08:00-17:00
Admission Fee: CNY 100
Most Recommended Suzhou Tour including Nanxun Water Town