Suzhou Shopping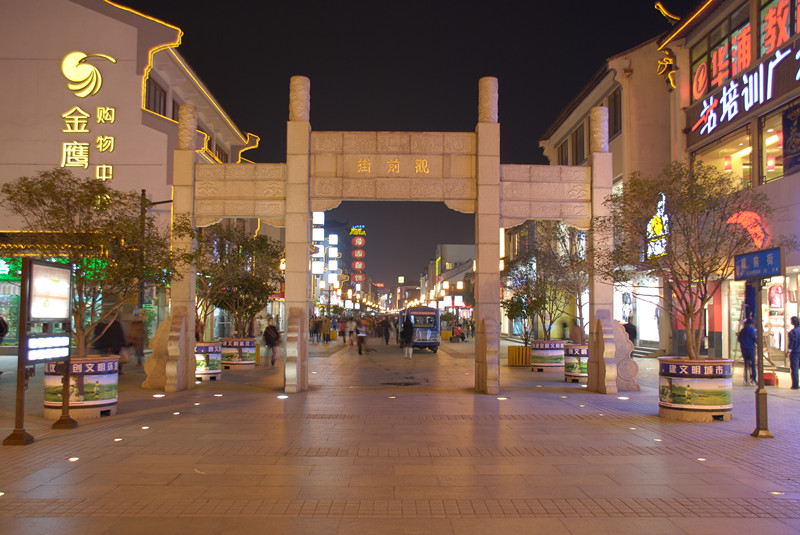 Overview
Always known as a paradise of natural beauty, Suzhou is also a paradise of shopping. Having a history of more than 2,500 years, Suzhou was a flourishing city of Southern China in ancient times, with abundant products and highly-developed economy. The ancient painting of "Gusu (the name of Suzhou in ancient times) Prosperity" depicts vividly the prosperity of Suzhou during the reign of Qing Qianlong Emperor (1736-1759) in Qing Dynasty. Nowadays shops with varieties of commodities are standing along the street corners of Suzhou. Several large-scale pedestrian streets in Suzhou collect the essence of Suzhou specialty and crafts. Besides silk and embroidery, Suzhou offers abundance of crafts such as sandal wood folding fans, silk fans, wood cut paintings, jade carvings, calligraphy and paintings. And commercial streets in Suzhou are always crowed with tourists from all directions for where blend shopping, catering and entertainment. A trip to the ancient city would certainly surprise you.
What to buy
Su Embroidery and Silk
Suzhou is a city with a moderate climate, which has a prosperous sericulture industry, raising silkworms for raw silk, and hence highly-developed embroidery techniques. Su Embroidery is ranked as the top of the four famous Chinese embroidery styles. And it is famous for its vivid presentation in which the landscape is in perspective, pavilions and towers are exactly the same as their real counterparts, figures show facial expression and birds and flowers are lifelike. There is no doubt that Suzhou silk and embroidery are the best gifts to purchase while in Suzhou. Shopping in Suzhou is an art to itself, and careful consideration must be taken as to where such gifts are bought. The No.1 Silk Factory is a fantastic place for any shopper. Besides, the Embroidery Street, near Taihu Lake, is full of embroidery workshops and products for sale. The Embroidery Research Institute is also an excellent place to get world-class embroidery, at a price!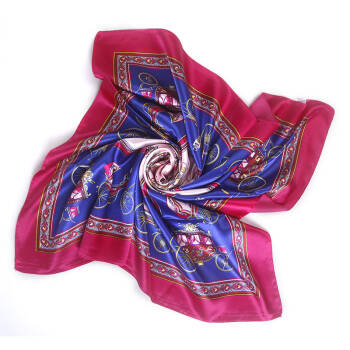 Song Brocade
Song Brocade produced in Suzhou is exquisite in craftsmanship and elegant in artistic style. According to the framework of the fabric, exquisiteness of the craft, quality of the material, and thickness and usages of the fabric, it can be divided into four categories: heavy, thin, casket, and small. Song Brocade is characterized by complex patterns, simple combination of colors, as well as solid yet soft texture. The weaving art of Song brocade is very unique, and there are more than 20 procedures necessary to make a complete work. With high historical and cultural value, Song Brocade is not only an important part of excellent traditional silk culture in Suzhou, the ancient silk city, but also the masterpiece representing traditional silk skills in China. And Song Brocade products are also in Suzhou Silk Museum, located at No.2001, Renmin Road.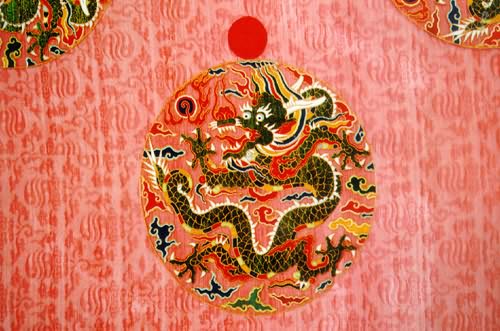 Suzhou Fans
Suzhou fans are another of the fine handcrafts available in Suzhou. The exquisite sandalwood fan, folding fan, silk palace fan, paper fan are all characteristic of arts. The traditional folding fans can be made of sandalwood or mandarin silk, while the newer style round fans are made of paper. More than cooling tools, Suzhou folding fans are pieces of art, painted with mountains, rivers, flowers, birds, and human figures. They make good gifts for yourself or a friend back home. In Suzhou, you can buy fans of all materials, sizes, shapes and colors. From the homey straw fans to the handicrafts fans made of ivory, silk, gold and jade, there are many in-betweens. The fans can be bought all over the city in most of the tourist shops. For the best prices try the city Night Market near the Temple of Mystery.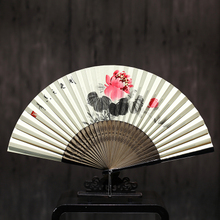 Biluochun Tea
Renowned for its delicate appearance, fruity taste, floral aroma, showy white hairs and early cropping, Suzhou's Biluochun Tea is one of the ten most famous teas in China. During the Qing dynasty, Emperor Kangxi visited Suzhou and praised the flavor of this aromatic tea. The tea leaves are picked from the Biluo Mountain near Tai Lake, and are collected traditionally in early spring between what is known as "Tomb-sweeping Day" and "Grain Rain Day". The tea is divided into seven grades: Supreme, Supreme?,Grade?,Grade ?,Grade ?, Chao Qing?& Chao Qing?, and the quality vary from Supreme down to Chao Qing.Tourists who want to join in the tea picking process can visit some tea plantations within the Taihu Lake region and experience the entire process from bud to glass. A popular destination is Rain Flower Resort (Rain Flower Scenic Region, Dongshan Town, Wuzhong District, Suzhou City) which offers a program for about 30 dollars that includes an entrance fee, tea picking, tea roasting, and a presentation of Biluochun tea.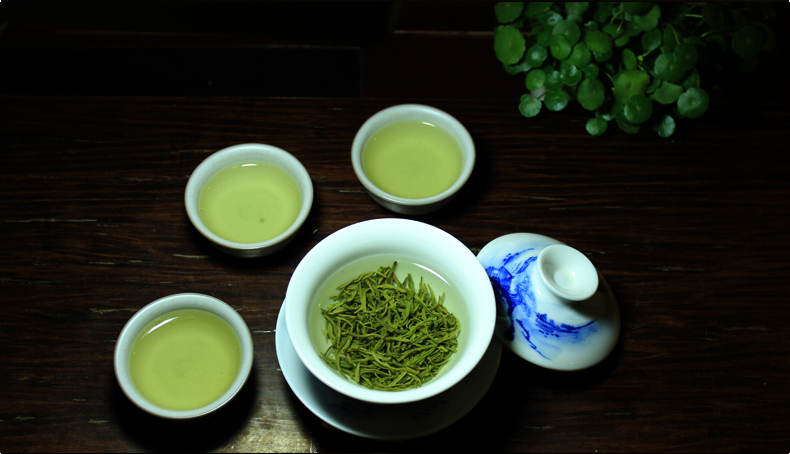 Suzhou Writing Brushes and calligraphy sets
The special writing brush that is now a Suzhou specialty actually originated in East China's Zhejiang Province., now a specialty of Suzhou.These brushes, used in the expert art of calligraphy, are produced with the finest raw materials and expert techniques. The shape of brushes also varies. Some artists like to use a "sharp" brush whichbrush that has a cone shaped tip, while others prefer a "round" or "robust" tip whereby the brush is elastic and flexible. There are some gorgeous calligraphy sets available throughout China and Suzhou is a good place to purchase one. Most of the souvenir shops stock them and there are usually some at the city's Night Market near the Temple of Mystery.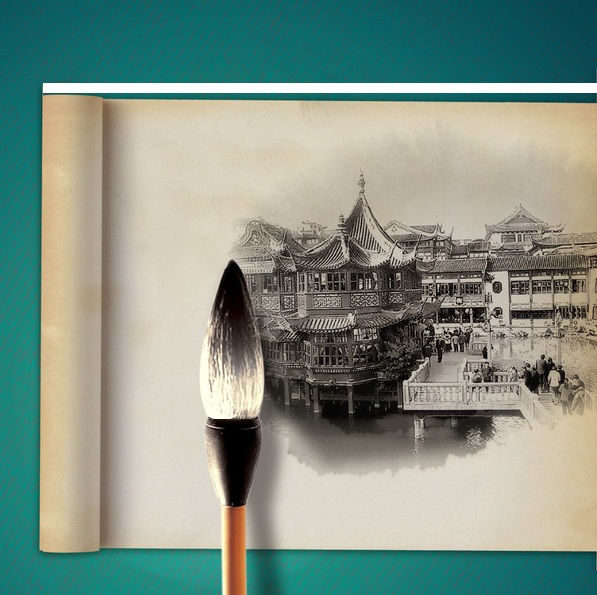 Snacks
Suzhou snacks are also worth trying since they are no less famous than Suzhou Cuisine. Suzhou's delicacies tend toward the sweet side while retaining the natural flavors of the ingredients. The characteristic Suzhou style snacks, such as Crabapple Cake, Red Bean Dumplings, Green Rice-dumplings, Pan-Fried Steamed Bun, Meat Moon Cake, Lotus Root with Sweet-Scented Osmanthus ect, will offer you a different sense of taste. At present, there are a number of featured old-brand restaurants and cakes and pastries shops in the city, such as Huang Tian Yuan(its main shop on Guanqian Shopping Street), Cai Zhi Zhai(nearby Huang Tian Yuan), Ye Shou He(located near Cai Zhi Zhai), Pin Von( located in Pingjiang Road and Shantang street area) and Yaba Shengjian(Donghuan Road, Suzhou Industrial Park). Taijian Lane is the most famous area for gourmets, and a great number of characteristic restaurants and snack shops locate here.
Where to buy
Guanqian Street
Address: Guanqian Street, Pingjiang District, Suzhou
Located in the centre of Ancient City of Suzhou, Guanqian Street is a pedestrian street boasting a large number of historical sites, flourishing commerce and many famous shops, of which some shops have a history of over a hundred years. The main theme of the street involves dining, shopping and entertaining. Lots of shops here sell Suzhou specialties like silk, Suzhou styled embroidery, sandalwood fans, folding fans, writing brushes, jade ornaments and Biluochun green tea. Precisely, the existences of those century-old shops that make the Guanqian Street not only become a class commercial street, but also reflect the culture and history of Suzhou.In addition, the snack street of Taijian Lane located in Guanqian Street is famous for the traditional Suzhou dishes. After years of reconstruction, Guanqian Street has become a complex with dense local flavor of business, culture, religion and travel.
Shiquan Street
Address: Shiquan Street, Canglang District, Suzhou
Shiquan Street is located in hotel area in ancient downtown of Suzhou. Hotels, restaurants, clubs and pubs, fashionable clothes and splendid handcrafts are all available on this bustling street in Suzhou. Shiquan street is home to Suzhou's most famous souvenir shops, painting galleries, bookstores and silk shops. You can find the best silk embroidery works in Suxiu Hall and Guwuxiu Hall. This street is also popular with young people looking for fashionable and reasonably priced Japanese, Korean, and European style clothing.
Handicraft Trade Center
Address: No.57-69, Guanqian Street, Pingjiang District, Suzhou
With a business area of 900 square meters, it mainly sells 2,000 kinds of commodities, including embroidery, Chinese musical instruments, Chinese brushes, ink and ink-stone, silk and silk garments, herbal medicines, carpets and other various handicraft.
U-Town Cyber Port
Address: No.456, West Jianggan Road, Jinchang District
Known as the largest digital market in Suzhou, U-Town Cyberport is easily accessible by public transport. As a digital mall, it sells laptops on the first floor and digital products on the second floor. Prices tend to be lower than other shops, which attracts more customers.
Suzhou Foreign Language Bookstore
Address: No.580 Renmin Road
The foreign language bookstore is open once again after months of renovation. It's a great place to pick up English language classics, foreign language dictionaries and of course books for teaching English a foreign language. And it is also the best place in town to pick up Chinese language textbooks to brush up on the language of the middle kingdom and the prices are very low.