Qiyuan Garden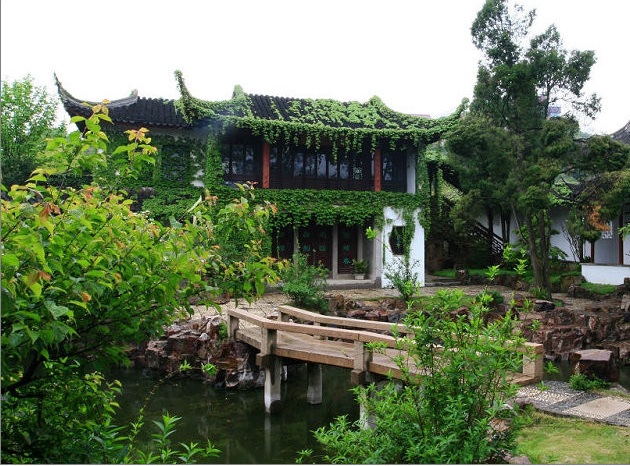 Qiyuan Garden, Suzhou
Brief Introduction
Qiyuan Garden, also named Xijia Garden, is one of the few garden surrounded with 1 lake and mountians in Suzhou. It's more than just a garden, it is also a harbor reaching out to Taihu lake. Elegant pavilions are hidden behind lush trees, limpid lake is decorated with zigzag bridges, tiny hills stand by the lake and blessed with fragrant flowers. Take a seat in the garden and try some seasonal chrysanthemum tea while basking in the shade of the hundred-old bamboos, besides, you will soom far away from the hustle and bustle of modern cities, and embrace the nature in fresh air when walking into the Qiyuan Garden. Now Qiyuan Garden is one of the ten most beautiful garden of China, is a typical private garden in Qing Dynaty.
Occupies an area of 10,000 square meters, the water surface is about 2000 square meters large. Near 1,000 trees take spread an area of 7,000 square meters, all of which have undergone a long history of hundreds of years. The whole garden is arranged under the principle of "water varies with the mountain, mountain become dynamic because of water".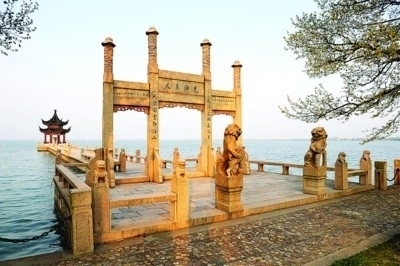 History and Culture
Its old name is Feng's Garden, for the reason that during the period of Qing Dynasty, the owner of the garden, whose name is Feng Zanzhai, built houses and settled here. Feng drew the quintessence from the two deserted gardens Zhuoyi Garden and Yan Garden that had managed by his father-in-law, and renovated his residence into the present pattern. Now, it has become a popular resort for the people from all walks of life.
The design of the whole complex expressed the gardening concept that the water and mountains compound in a harmonious manner. It also specifies that the layout of the garden should mainly covers the mountains, trees and waters, dotted with a few constructions. It is similar to scenery oriented style, which is widely used nowadays in building garden. The garden occupies a large area of waters, most of which are gathering, and the left are scattered.
The garden features precious and various kinds of old tress, elegant green hills, unique stones and lovely pools. The halls, pavilions, bridges, tunnel were also built in special styles and organized perfectly. The natural beauties of South China are displayed in this park to their most. Visiting Qiyuan Garden is exactly a tour of beauties embracing.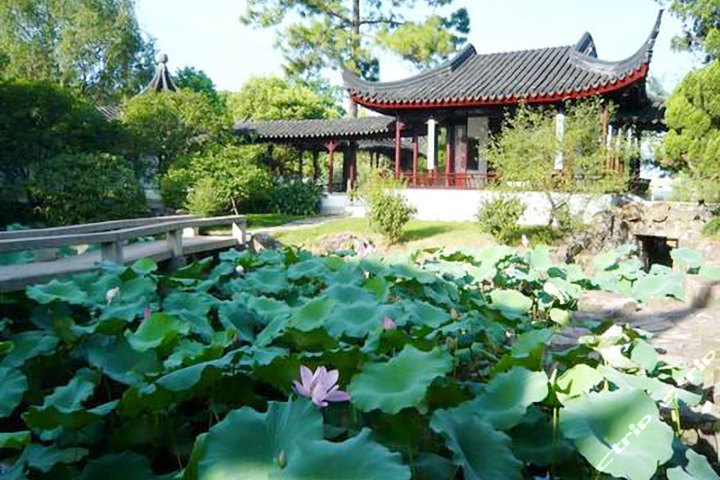 Travel Guide
Address: No.9 Qiyuan Road, Dongshan Town, Wuzhong District
Admission Fee: CNY 45
Opening Hours: 8:00-17:00