Panmen Gate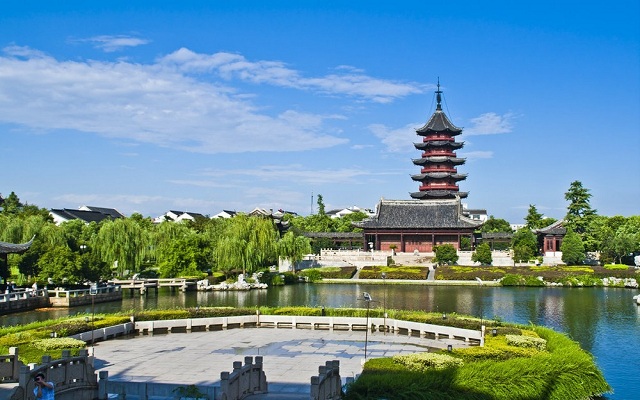 Panmen Gate, Suzhou attraction
Brief Introduction
Panmen Gate (Pan Men, or Panmen) is a historical landmark in Suzhou, Jiangsu, China. It is located on the south-west corner of the Main Canal or encircling canal of Suzhou. Panmen Gate is China's existing only water and land parallel gate, is one of the signs of the ancient city of Suzhou. It is now part of the Panmen Gate Scenic Area. It is known for the "three landmarks of Pan Gate". They are the Ruiguang Pagoda, the earliest pagoda in Suzhou built in 247, the Wu Gate Bridge, the entrance to the gate at that time over the water passage and the highest bridge in Suzhou at the time, and Panmen Gate. The Ruigang Pagoda is constructed of brick with wooden platforms and has simple Buddhist carvings at its base. On the top of the gate, you can see the three landmarks.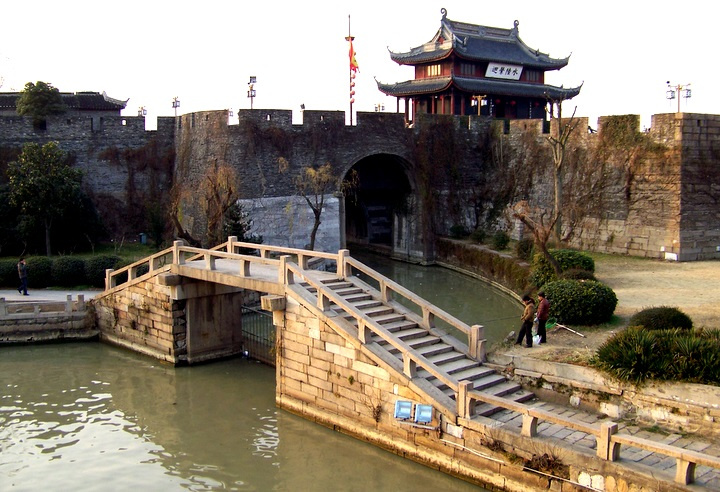 History of Panmen Gate
It was first built in B.C.514 as one of eight city gates in the Spring & Autumn Period (770-476 BC) when Suzhou was the capital of the Wu Kingdom, that surrounded and protected Suzhou, historians estimate it to be around 2,500 years old.Pan Gate is part of the ancient city wall built in 514 BC that surrounded and protected Suzhou. Panmen Gate was the only entrance to the wall that surrounded ancient Suzhou. The architecture of the wall is truly amazing. The present gate was reconstructed in 1351, and consists of Water and Land Gates, Panmen Gate is a fortress suitable for ancient water-towns like Suzhou in the southern part of China. It is also known in China for its architecture complex of both land and water city gates. Therefore it is also often called the "Land and Water Gate".
How to get to Panmen Gate
Bus routes:
Route 1: take Bus No. 70 East, 70 West to "Pan gate" station.
Route 2: take Bus No.39, 47 , 305 , 935, 949, travel line2, 5 northbound line, 5 south line to "Pan Gate Scenic Area North Station
Information
Opening Time: 7:30am-5:00pm
Admission Fee: CYN 40
Address: No. 49 Main Street, Suzhou
Recommended Suzhou Tours including Panmen Gate
1. Suzhou Classic Day Tour
2. Suzhou Highlights Day Tour
3. Ultimate Suzhou Sightseeing Day Tour from Shanghai by Train with First Class Seat
4. All Inclusive Suzhou Classic Day Tour with Classic Garden
5. 2-Day Suzhou Tour with Tongli Water Town From Shanghai by Train
For more Suzhou tours including Panmen Gate, please refer to Suzhou Tour Packages.