Nanjing Folk Custom Museum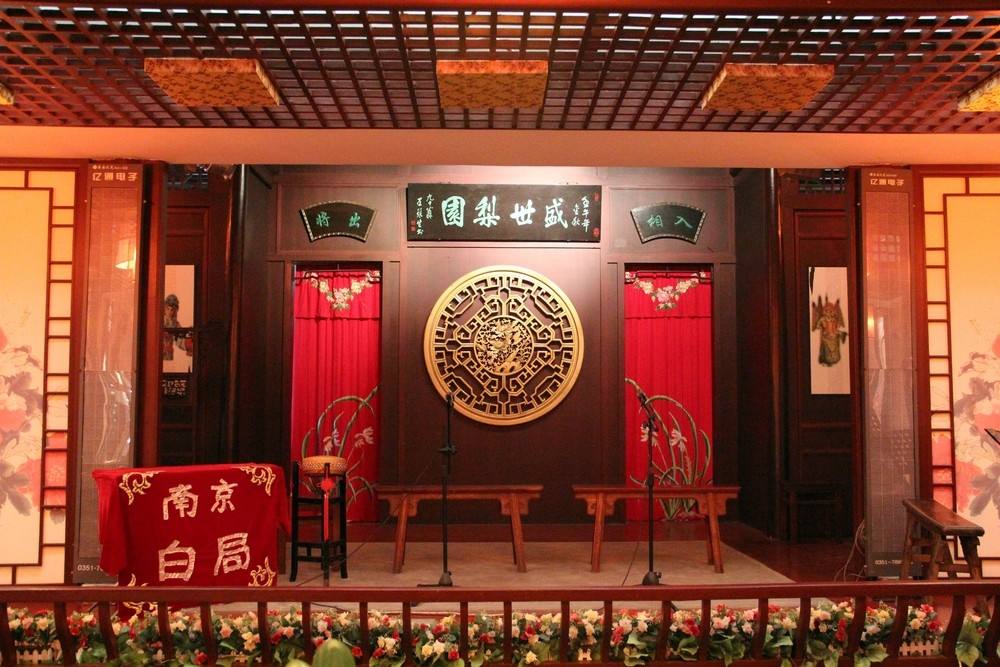 Folk Custom Musuem, Nanjing Attraction
Brief Introduction
The Nanjing Folk Custom Musuem or Nanjing Folk Museum is the largest and best preserved private mansion in Nanjing City. Now it has been turned into a museum exhibiting traditional daily life and handicrafts of Nanjing City. The Nanjing Folk Museum is located in the former residence of a Nanjing Qing Dynasty official named Gan Fu, and later on his son, Gan Xi. It's also referred to as the Gan Family Mansion. There's some numerology going on in this house that mirrors other important Chinese buildings. The Forbidden City palace complex in Beijing has 9,999 and a half rooms, the Temple of Confucius in Qufu has 999 and a half rooms. This residence supposedly has 99 and a half rooms. It actually has over 300, but sometimes this is how they tell stories in China.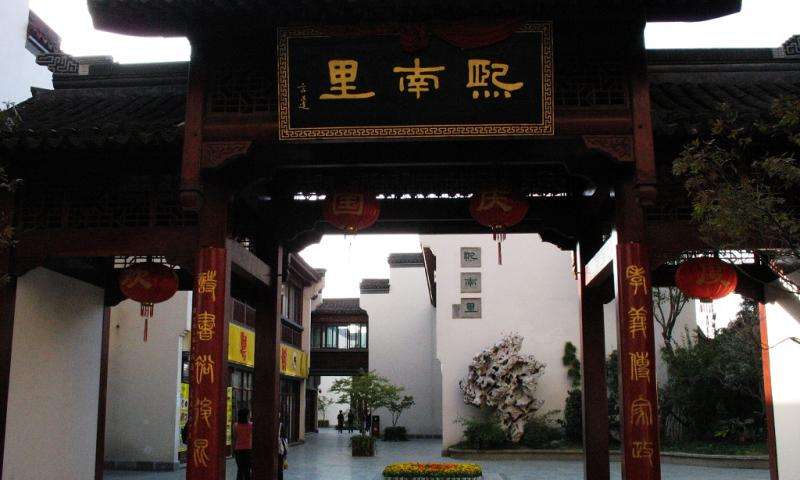 The Nanjing Folk Custom museum dedicated to folk customs and intangible cultural heritages is a witness and epitome of the culture in ancient Nanjing. It is an important platform to display the city's folk culture and intangible culturalheritages. Sometimes, the performance of intangible cultural arts will be available on the garden lawn near the southern gate. In the classroom, visitors can attend lectures by inheritors of intangible cultural heritages and pick up some skills.
They may also appreciate Baiju, an ancient opera featuring singing and telling in Nanjing dialect, in the old tea house.
Layout
The layout of Nanjing Folk Custom Museum and furniture are well preserved. In addition, some statues and wares are placed there in order to exhibit the daily life and folk customs of Nanjing City in the past. Various traditional handicrafts such as Chinese puppet shoes, clay figurines and paper cuttings are also exhibited in the museum. Some professional craftsmen are also available on site to show how these handicrafts are made. Buy paying a small fee, visitors can also learn the techniques there.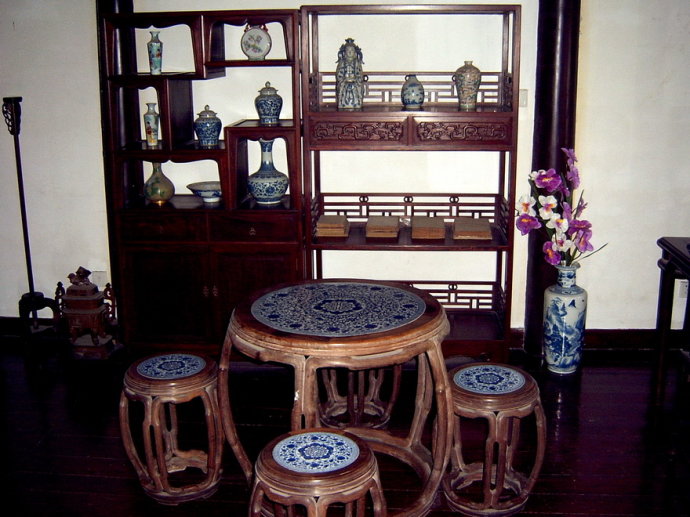 Nanjing Folk Custom Museum covers an area of about 10,000 square meters, and has over 300 rooms. There are mainly two important aspects that this mansion contributes to the local art and culture. Firstly, the large mansion is of great artist value in researching China's classic architecture. Secondly, there is a large collection of precious ancient books at Jindailou (Jindai Building) in this mansion, all provide important data for researching the ancient folk culture.
Gan Family Mansion also served as a spreading and publicizing center of Kunqu Opera, because the offsprings of the Gan Family are very fond of this opera and made intense research and study on this subject.
What to see in Folk Custom Museum
Cchinese Knotting
This practice is over 1,000 years old. There are 11 basic knots that all designs start from, and then they grow in complexity (I'm assuming infinitely) from there. The knots are almost always symmetrical, and most are done for a hanging tassel design. A lot of people in China will hang these from the rear-view mirror in their car, or somewhere in their home.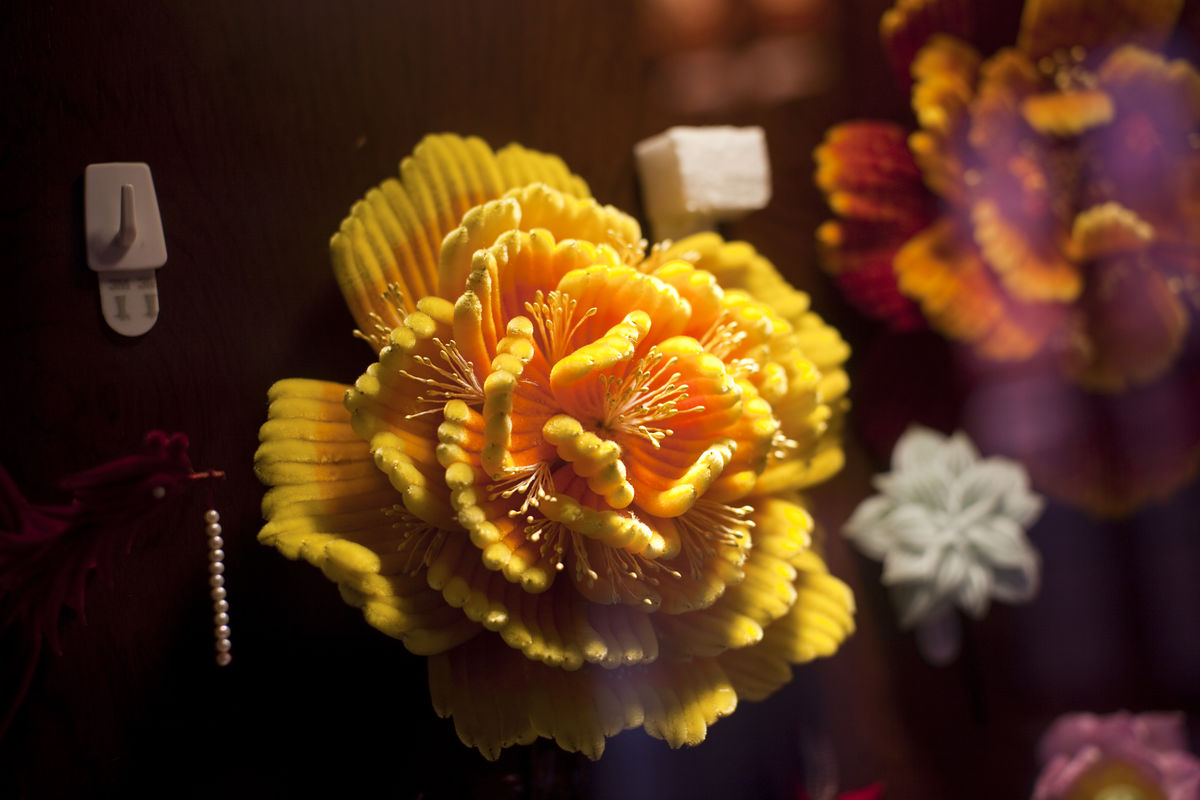 Kunqu (Kunqu Opera)

Kunqu, also known as Kunju, Kun opera or Kunqu Opera, is one of the oldest extant forms of Chinese opera. It evolved from the Kunshan melody, and dominated Chinese theatre from the 16th to the 18th centuries. The style originated in the Wu cultural area. It is listed as one of the Masterpieces of the Oral and Intangible Heritage of Humanity by UNESCO since 2001.
Kunqu has distinctive features in its musical performance. It is so mild, exquisite, sentimental, and melodious that it is commonly called shuimodiao ("water-polished music"). The performance of kunqu combines song, dance, and spoken word into an integral whole. There is an elaborate division of roles, each role requiring its own particular stylized movements and performance skills. The libretto usually focuses on a story of romantic love. Kunqu singing emphasizes control of the voice and changes in rhythms. Singers must also use their skills to express the disposition of various characters, an aspect that adds complexity to the form. The musical ensemble is mainly composed of wind, stringed, and percussion instruments.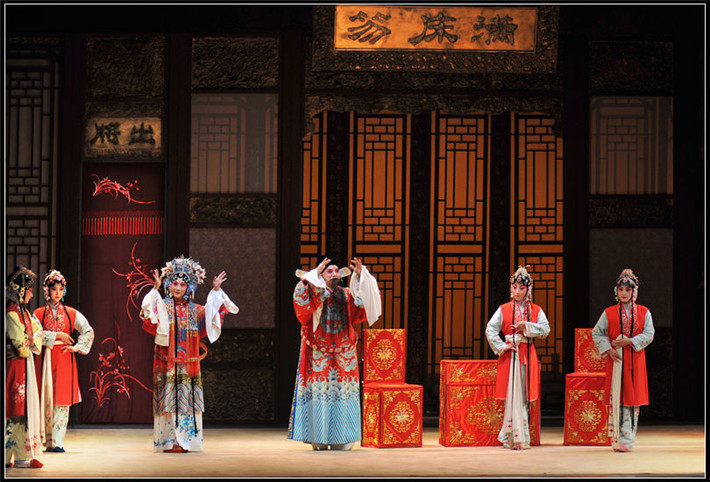 Travel Guide
Admission Fee: CNY 10
Opening Hours: 9:00-17:00
Address: No. 15 Nanbuting, Qinhuai Disttric, Nanjing
Tel: +86 025 5221 7104
How to get to Nanjing Folk Custom Museum
Bus route: take bus No. 35, 100 and get off Shenzhou Road, you will reach to Folk Custom Museum