Chaotian Palace of Nanjing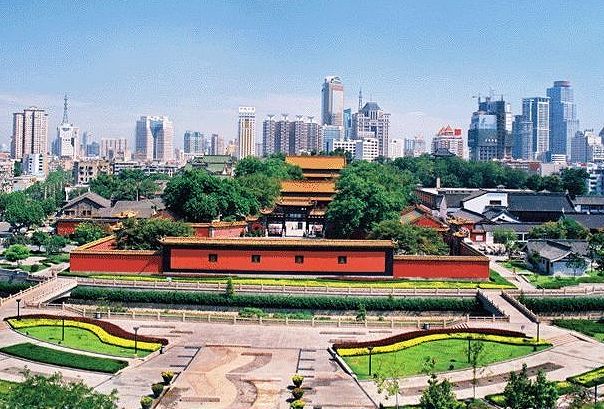 Chaotian Palace, Nanjing
Overview
The Chaotian Palace, is located in Nanjing, China. It was built as an imperial palace in the Ming dynasty, and today it is the Nanjing Municipal Museum. Chaotian Palace area has the largest preserved traditional Chinese architectural complex in Jiangnan.
History & Background
The site of the palace is located on Ye Mountain, once a place for metal casting in the ancient time of State of Wu in Zhou Dynasty, named Ye Cheng, literally the city of metallurgy, the first name of the city of Nanjing. The Imperial Central University, at the time called Zongmingguan, was located there in Former Song dynasty. Chaotian Palace, or called Mingtian Palace, as a Taoist temple was originally named Ziji Palace built on the site of Zongmingguan in the era of Southern Wu, the Kingdom of Wu in the ending of Tang dynasty. It was rebuilt as Chaotian Palace by the Hongwu Emperor during the early Ming dynasty (in late 14th century). In Ming dynasty it was used primarily by members of the royalty for "veneration of ancestors".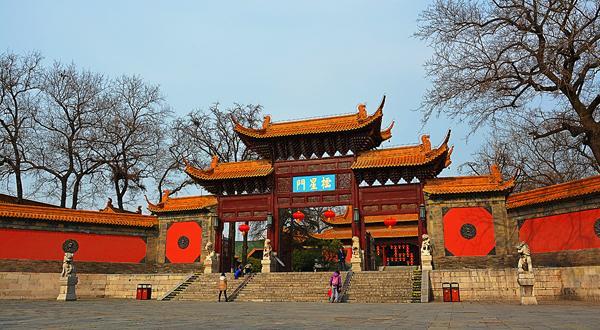 The complex was burnt down during the Taiping Rebellion in Qing dynasty, and the present buildings were built from 1866 to 1870 when Nanking Academy (Jiangning Fuxue) moved to the site. During ROC the place became Examination Yuan, Capital High Court, Ministry of Education (once named Tahsueh Yuan), as well as Palace Museum Nanjing Branch. In PRC it became Nanjing Municipal Museum.
How to get to Chaoiatn Palace
Bus Route: Take Bus No. 4, 48, 83, 804, 312
Travel Guide
Admission Fee: CNY 20
Time for Visit: 1.5-3 hours
Opening Hour: 9:00- 18:00 (Close on Monday)
Tel: 025-8446646