Summary
Described by Marco Polo as one of the most beautiful cities in China, the Garden City, Suzhou is also known as "Venice of the East". There is an old saying goes 'Just as there is a heaven up above, there are Suzhou and Hangzhou on earth', which is known by everyone lives in China.

Day 1
Place&Transport: Arrive in Suzhou
Today's Activities: Humble Administrator's Garden, Suzhou Museum, Panmen Gate, Pingjiang Historic Street, Kun Opera Musuem
Accommondation: 4 Stars Hotel in Suzhou (Can be customized)
Meal: N/A
Pick up service is arranged at Suzhou train station or your hotel lobby in Suzhou, you will find a welcome signage" Suzhou Private Tour".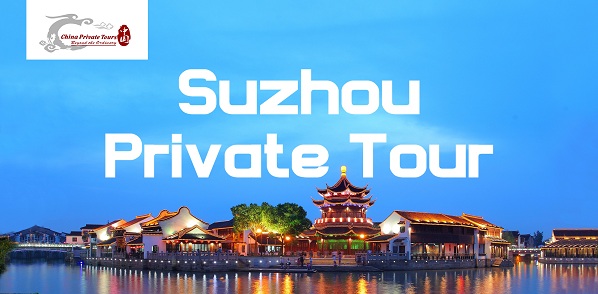 Our Pick up Sign" Suzhou Private Tour"
Your tour will start withHumble Administrator's Garden, a UNESCO World Heritage Site and one of the finest gardens in southern China. The art of the Humble Administrator's Garden has a prominent position in the history of China's garden creation. It represents the historical characteristics and achievements of south-east China's private gardens.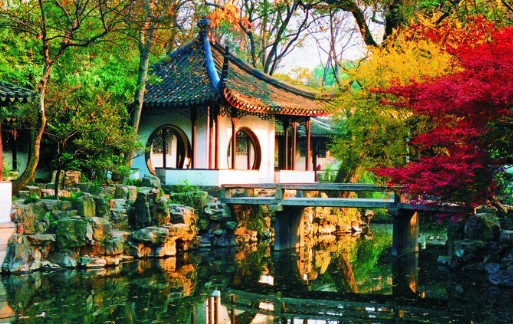 Then visit the Suzhou Museum, which is founded in 1960 and originally located in the national historic landmark, Zhong Wang Fu palace complex, Suzhou Museum has been a highly-regarded regional museum with a number of significant Chinese cultural relics. The new Suzhou museum designed by world famous architect I.M.Pei was completed in October 2006.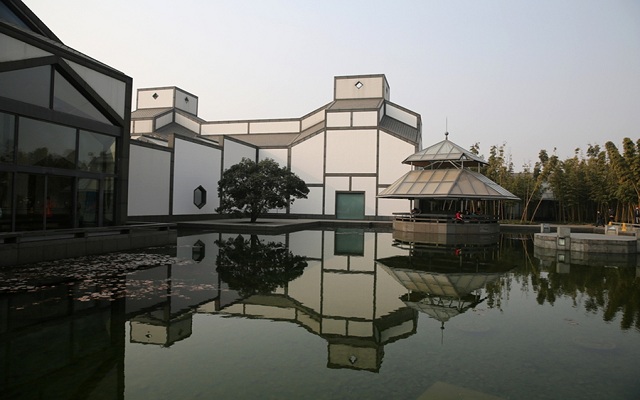 After lunch at a great local restaurant, continue your tour to the Panmen Gate. 'water gate'- small forts that opened for both land and water tariff. And it is the oldest one preserved in China today.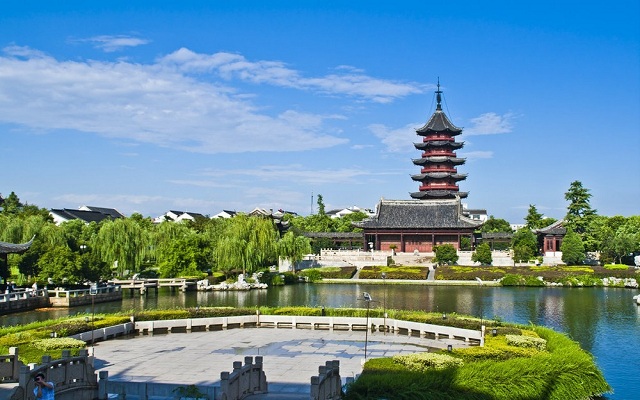 Then visit Pingjiang Historic Street. For an authentic taste of city life in old Suzhou, a stroll down Pingjiang Lu's (Píngjiang Lù, ???) lanes is a great way to get acquainted with the local vibe. Quiet, leafy and slow-paced, the street is lined with old Chinese houses as well as restaurants and teahouses serving traditional food and drink. In addition, the Pingtang Museum and Kunqu Opera Museum and Schoolare along the road. Walking along the street, you'll see boatmen (and women) guiding punt-style boats down the canal that runs alongside it. As they pass, you can hear them are singing traditional Chinese songs to their passengers. When you walk in the Pingjiang historical block, the road was still the old paved roads; the river was still green and clear, and the residence was still as quiet as before. Walking on the Pingjiang road, you can see all the scenery was as beautiful as a painting.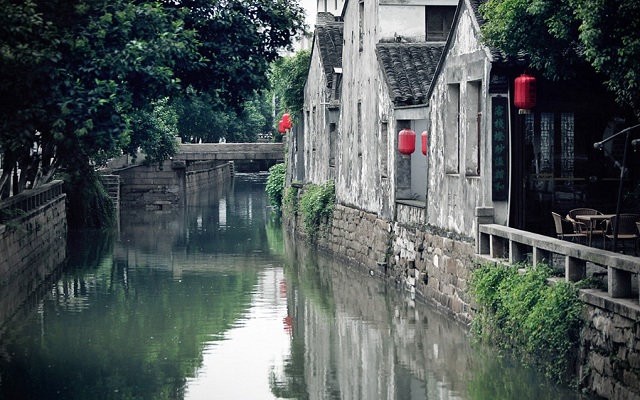 Kunqu Opera Museum, Kunqu is one of the oldest extant forms of Chinese opera, which said to be the "ancestor of all operas" in China. It evolved from the Kunshan melody, and dominated Chinese theatre from the 16th to the 18th centuries.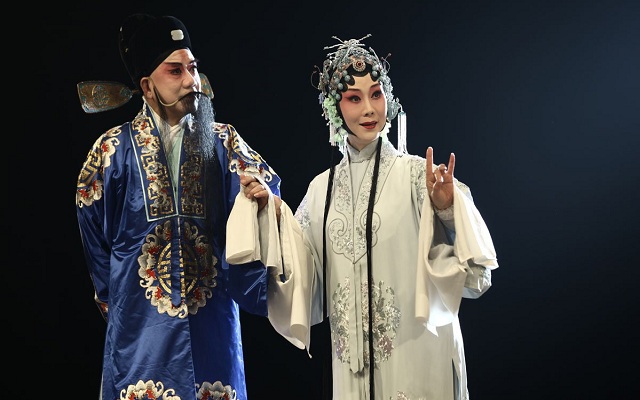 Drive you back to your hotel in Suzhou.
Day 2
Place&Transport: Suzhou
Today's Activities: Tiger Hill, The Master of Nets Garden, Boat Ride on Grand Canal, No.1 Suzhou Silk Mill
Accommondation: 4 Stars Hotel in Suzhou (Can be customized)
Meal: N/A
After breakfast, you will take in the sights at famous Tiger Hill, which boasts impressive rocks, deep dales, 3 matchless scenes, 9 suitable occasions for enjoyment, 18 scenic spots,and changing scenery at all times.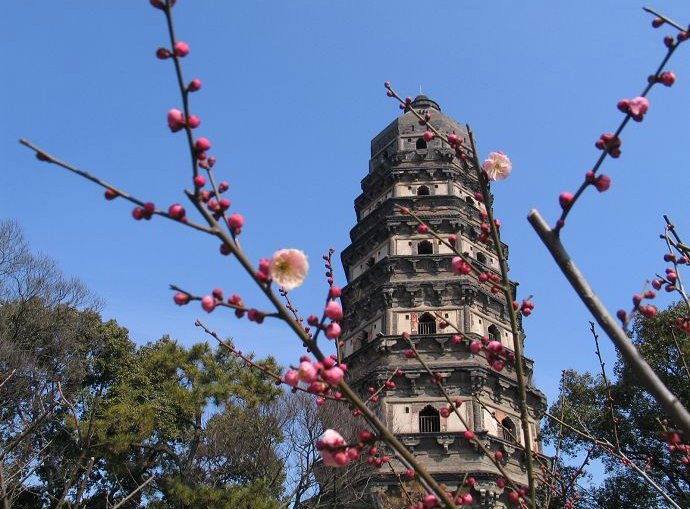 Take in the sights at The Master of Nets Garden, a UNESCO World Heritage Site and well-renowned garden. It is the smallest of the Suzhou residential gardens, yet it is the most impressive because of its use of space which creates the illusion of an area that is much greater than its actual size. The garden is divided into three sections: a residential section, the central main garden and an inner garden. It also boasts an impressive garden and nightly Kunqu opera performances, but it's best known for its architectural splendor. The garden is especially fancied by overseas visitors and is praised as the most ornate and intact private gardens in Suzhou.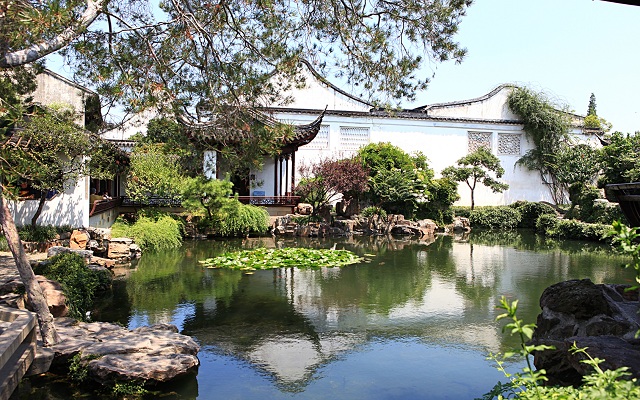 Then you will have a chance to take a private cruise on the Grand Canal. It also known as the Beijing-Hangzhou Grand Canal), a UNESCO World Heritage Site, is the longest canal or artificial river in the world and a famous tourist destination. Starting at Beijing, it passes through Tianjin and the provinces of Hebei, Shandong, Jiangsu and Zhejiang to the city of Hangzhou, linking the Yellow River and Yangtze River. The canal is a communication artery connecting north and south China, it is the oldest and longest artificial waterway in the world. The Grand Canal Suzhou Section refers to the part from Wuqi Bridge (the border of Suzhou and Wuxi) to Yazi Ba (the border of Suzhou and Zhejiang Province), which covers around 82.35 km. Suzhou Section is the essential part undertaking freight transport on the canal. The Grand Canal in Suzhou, with wide surface, abundant and crystal clear water, has been the best part of the Grand Canal for shipping. The old canal is about 35km long from Hushu Pass to Wujiang City, running through the centre of town and there is a network of smaller canals and passageways. It is a wonderful example of a waterside town with whitewashed and black-tiled-roof houses and small bridges.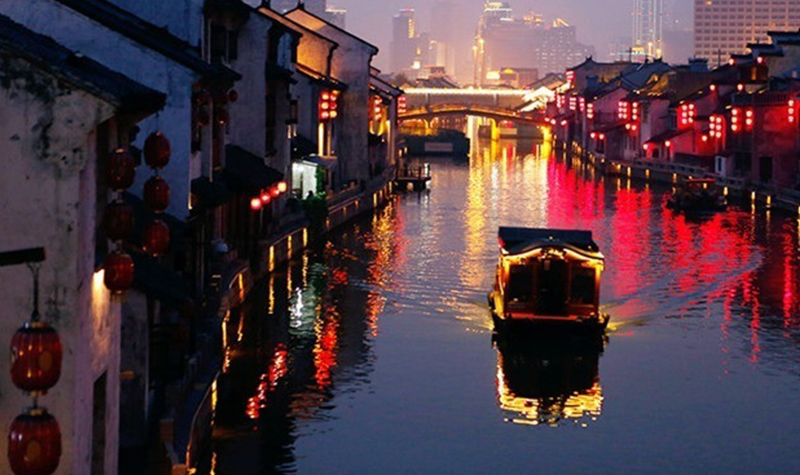 Visit the Suzhou No. 1 Silk Mill. Suzhou has a long and rich history of silk culture, including mulberry tree and silk worm cultivation and turning raw silk into beautiful fabric. The Suzhou No. 1 Silk Mill more like a museum which shows you how the silk is made from cocoons from the beginning and the whole silk process. Not to be missed.
Drive you back to your hotel after the tour.
Day 3
Place&Transport: Suzhou
Today's Activities: Tongli Water Town
Accommondation: 4 Stars Hotel in Suzhou (Can be customized)
Meal: N/A
Tongli Water Town located in Suzhou, jiangsu province, is one of the six ancient water towns in the south of the Yangtze River Delta, which are famous for their rivers, ancient bridges and house complexes. Tongli occupies an area of 51 square miles (133 square kilometers) with a population of 55,000.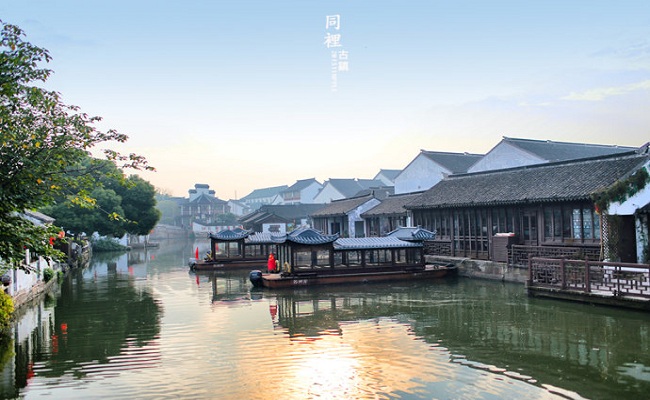 In the morning, pick you up at your hotel lobby and drive you to Tongli water town directly ( 50 minutes driving). Uopn arrival, our guide will take you to visit the picturesque Tongli Water Town.
The city is separated by 15 rivers into seven islets, which are connected through 49 ancient bridges.
The most famous bridges among the 49 bridges in Tongli are the three bridges called Taiping (peace), Jili (luck) and Changqing (celebration) bridges, which has been important landmarks of the place and regarded as the sacred architecture by the locals. Tongli is located a short drive from Suzhou and about an hour drive outside of Shanghai.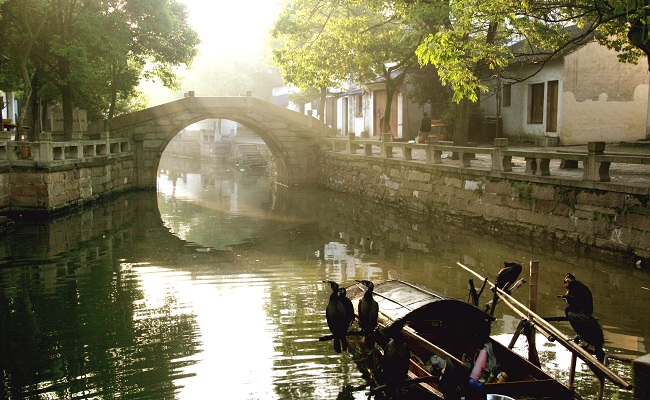 Tongli Water Town deserves its name of a "museum of ancient architectures" as there are many homes and temples dating from the Ming and Qing Dynasties. Designed along the riverside and embellished with carved windows, porcelain furniture, figured clay bricks, flying eaves, dapper gardens and tiny stairs leading all the way down to the water, these complexes named Tongli Water Town could be a shining pearl among the water townships south of Yangtze.
Free on your own for a while, then you will be transferred back to Suzhou. Drive you back to your hotel in Suzhou or Suzhou train station and your tour ends.
Price Per Person in US Dollars