Tour Itinerary
Place&Transport: Suzhou
Today's Activities: Suzhou Museum, Mater of Nest Garden, Maple Bridge, The Garden of Cultivation, Suzhou No,1 Silk Mill
Accommondation: N/A
Meal: N/A
In the morning, our local Suzhou tour guide will pick you up at your hotel lobby in Suzhou downtown or Suzhou train station, you will find a welcome signage "Suzhou Private Tour". Your Suzhou Ancient Architecture Day Tour start directly.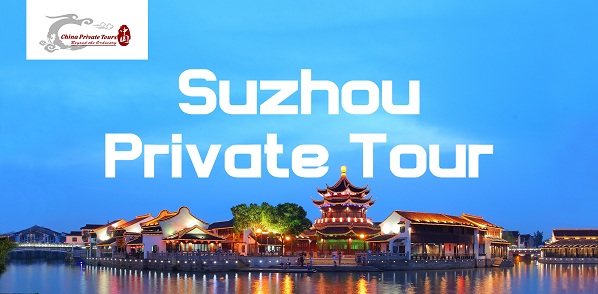 Our Suzhou Pick Up Sign "Suzhou Private Tour"
Your first destination is Suzhou Museum. Suzhou Museum is located in the national historic landmark, Zhong Wang Fu Palace complex, it has been highly-regarded regional museum with a number of significant Chinese art, ancient Chinese paintings, calligraphy, and handmade crafts. The new Suzhou Museum designed by world famous architect I.M.Pei who was Chinese-born American architect noted for his large but elegantly designed urban buildings and complexes. The design of the museum takes its cues from the rich vocabulary of Suzhou's traditional architecture, with its whitewashed plaster walls, dark grey clay tile roofs and intricate garden architecture. However these basic elements have been reinterpreted and synthesized into a new language and order, one that is contemporary and forward looking and hopefully one that is a possible direction for the future of Chinese modern architecture.
As with traditional Suzhou architecture, the design of the Suzhou Museum is organized around a series of gardens and courts that mediates between the building and its surrounding environment. The main Museum Garden is a contemporary extension and commentary of the Garden of the Humble Administrator to the north. As visual connections between the two properties are not possible due to the high garden walls, water is used physically and metaphorically as a bridge between the two properties. The landscape design of the new Museum Garden and its smaller Gallery and Administrative Gardens is not based on traditional and conventional approaches. Rather, new design directions and themes were sought for each of them, where the essence of traditional landscape.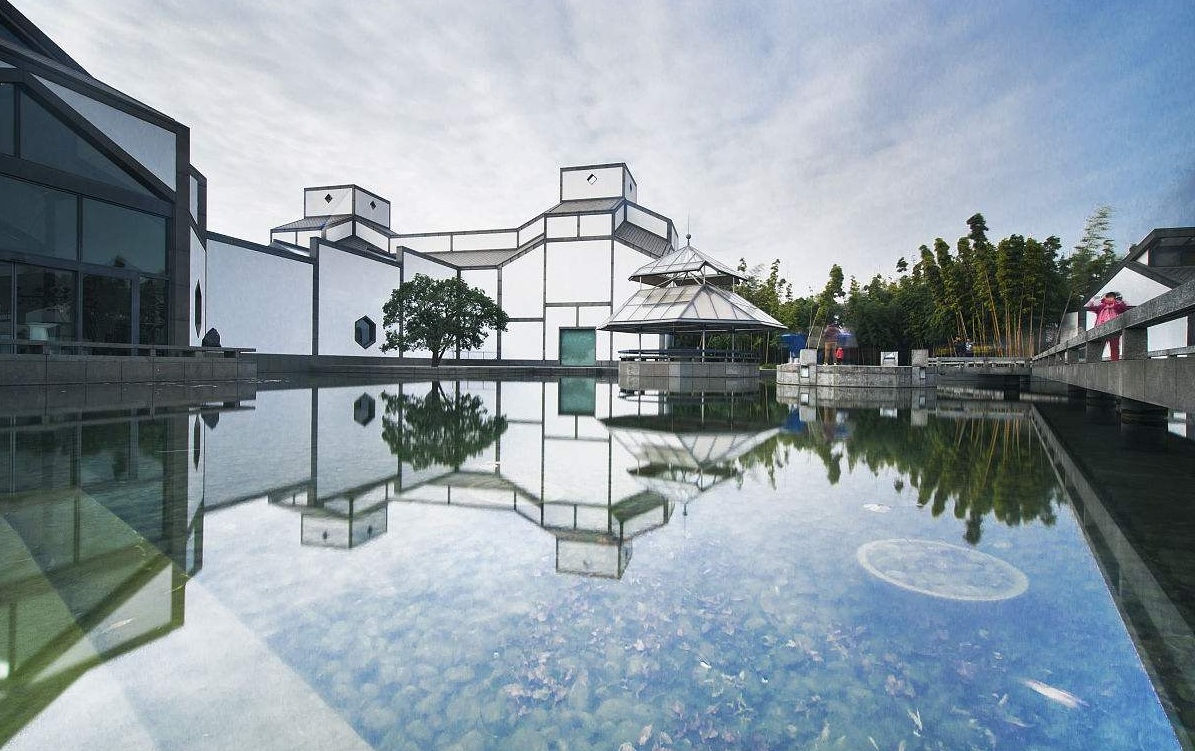 Then you will visit Maple Bridge. Maple Bridge was built is not recorded in any historic materials, Maple Bridge Town located in west of Suzhou was the most important water transport hub for grain, food and tribute since the Sui Dynasty. Maple Bridge is the vital communication line for water and land traffic in ancient time with a rice guard station built here. Whenever rice transported to the capital by water and passed here, the water channel would be blocked to ban other boats from passing by, therefore it was called Feng (Chinese character: ?, meaning blocking).
In the afternoon, continue your tour to Master of Nets Garden. The Master of Nets Garden in Suzhou is among the finest gardens in China. It essences of garden architectural art in south of the River, setting the architecture, garden, carving, painting, poet and industrial arts in one. It prevails in the features of artistic conception, exquisite construction, elegant style and plentiful cultural connotation. The Master of Nest Garden embodied the owner's feelings by means of the garden landscaping, specializing in compact, random, delicate, quietly elegant, and enjoyable. The Mater of Nets Garden is the unification of house and garden, available to appreciate, roam, and live as well.
The kind of architectural morphology is formed in the cities of thickly populated lacking of natural views, which is a creation that people cling to nature, purchase the harmony with nature, beatify and improve the living conditions. This garden is exquisite art work to speckle the gardens, which also save lots information of history, culture, ideology and science, extremely deep and wide in both material and spiritual contents.
Move on to The Garden of Cultivation. Garden of Cultivation (Yipu Garden) is simple and natural, showing the typical characteristics of the gardens of the Ming Dynasty. The layout is simple and open, with a pond as the center. The Hall of Erudition and Elegance is the main hall in the garden, and to the south of the pond stands an artificial hill built with earth, with cliffs and narrow paths piled up with rocks, showing changeable and natural scenic sights.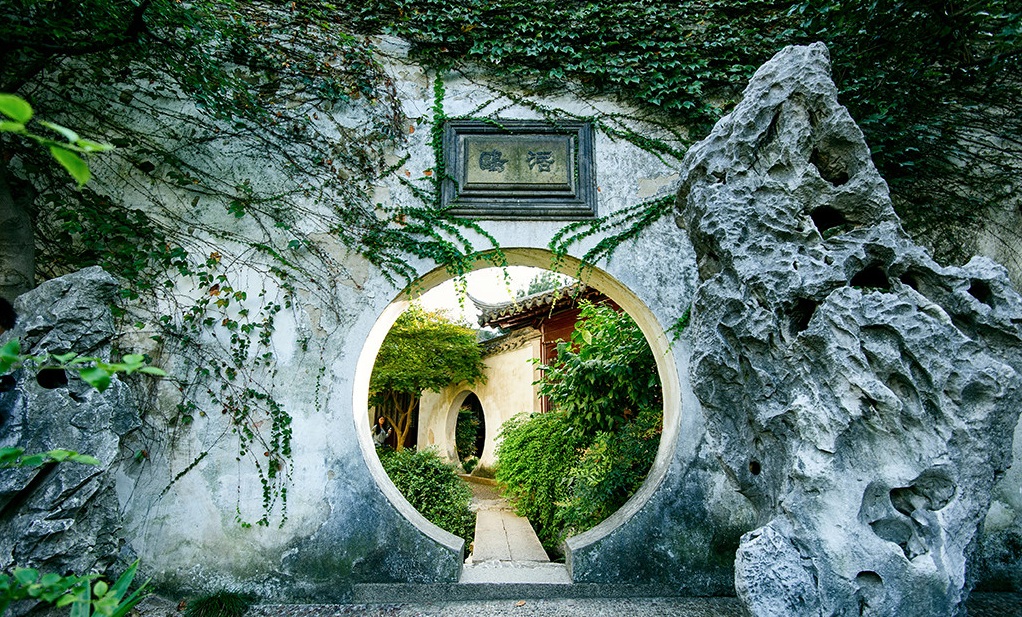 The final stop is Suzhou No.1 Silk Factory. Suzhou No.1 Silk Mill, also named Suzhou Silk Factory, founded in 1926. This Suzhou Silk Factory gains a good reputation in China silk for its traditional skills to make silk and the exhibitions of culture and history of silk in China, it has been a leader in local silk production. A complete silk manufacturing facility, the No. 1 Silk Factory handles every facet of production from raising silkworms and cocoon boiling to reeling and packing.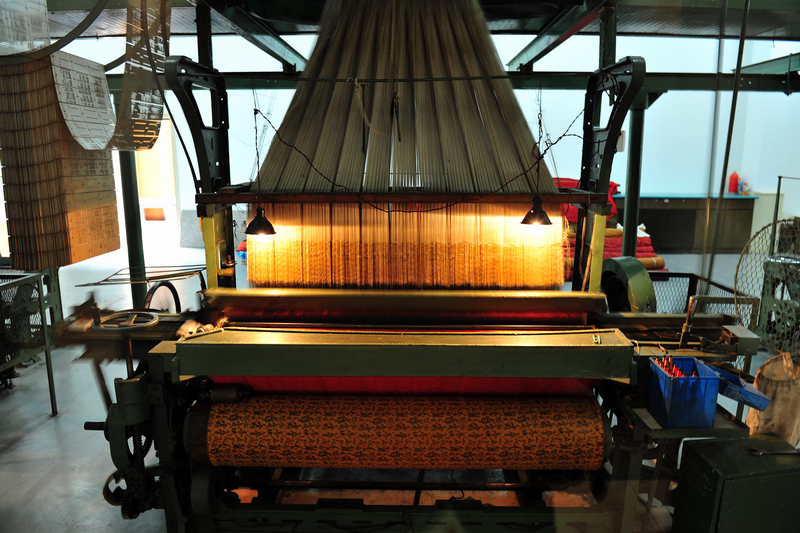 After the tour of Suzhou Silk Factory, our tour guide and driver will take you back to your hotel in Suzhou or Suzhou train station and your Suzhou tour end.
Price Per Person in US Dollars