Tour Itinerary
Place&Transport: Suzhou
Today's Activities: Hot Spring
Accommondation: N/A
Meal: N/A
This One Day Suzhou Hot Spring Tour is a Theme Tour for travelers to experience tranquil beauty and leisure of Suzhou.
Pick up at the hotel lobby in Suzhou downtown or Suzhou train station, you will find a welcome signage "Suzhou Private Tour". Today our Suzhou local guide will take you to dip yourself in a hot spring.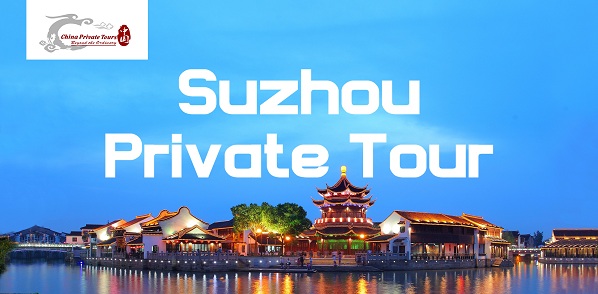 Our Suzhou Tour pick up signage"Suzhou Private Tour"
Being in Jiangsu is such a blessing due to its rich resources and beautiful natural scenery, among which the hot springs lay between the mountains and lie beside the rivers, creating a heaven for the tourists not only to appreciate the scenery, but also experience it and feel it.
The Benefits and Functions of Hot Springs.
Mechanical Functions: It increases hydrostatic pressure on the body, thus increasing blood circulation and cell oxygenation. The increase in blood flow also helps dissolve and eliminate toxins from the body. Repeated hot spring bathing (especially over a three- to four-week period) can help normalise the functions of the endocrine glands as well as the functioning of the body's autonomic nervous system.
Temperature Function: Bathing in hot springs gradually increases the temperature of the body, thus killing harmful germs and viruses. The increased flow of oxygen-rich blood throughout the body brings improved nourishment to vital organs and tissues. It also speeds up body metabolism, including stimulating the secretions of the intestinal tract and the liver, aiding digestion.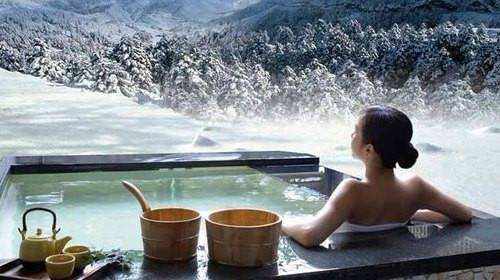 Chemical Function: Trace amounts of minerals such as carbon dioxide, sulphur, calcium, magnesium, and lithium are absorbed by the body and provide healing effects to various body organs and the system as a whole. These healing effects can include stimulation of the immune system, leading to a enhanced immunity; physical and mental relaxation; the production of endorphins; and normalised gland function. Mineral springs contain high amounts of negative ions, which can help promote feelings of physical and psychological well-being.
Physical Function: The direct application of mineralised thermal waters (especially those containing sulphur) can have a therapeutic effect on diseases of the skin, including psoriasis, dermatitis, and fungal infections. Some of mineral waters are also used to help the healing of wounds and other skin injuries.
Blew are some popular hot spring options available in Suzhou
1. Tian Yi Hot Spring --titled as one of the top ten hot springs in China
Location: Wangshan Ecological Park, Yuexi Town, Wuzhong District, surrounded by mountains, Suzhou.
Tel: 0512-6630-1188

2. Yishe Hot Spring Suzhou – As an original hot spring, the spring water is extracted from the ground and sent directly to hot spring pools ti make sure the water quality is up to standard and maintains its pure and natural elements. It also has a natural hot mineral spring for medical use.
Address: Linhu Town, Wuzhong District, Suzhou, Jiangsu.
Tel: 0512-6629-0888
3. Yangshan Hot Spring Suzhou – As one of the most important parts in the Suzhou Yangshan Hot Spring Villa, the hot spring keeps a temperature of 45 degrees and is rich in fluorine, sulphur, boron, silicate, especially good for skin and good health preservation.
Address: No.999 Yangshan Huan Road, Xushu Guan Economic Development Zone, Suzhou
Tel: 0512-8818-6999
Price Per Person in US Dollars