Tour Itinerary
Place&Transport: Suzhou
Today's Activities: Suzhou Art & Craft Museum, Suzhou Kunqu Opera Museum, Suzhou Art Gallery, Suzhou Art & Culture Center, Suzhou No.1 Silk Factory
Accommondation: N/A
Meal: N/A
Overview: Suzhou is a national cultural center in any sense of art, festival, classic garden, local traditions, even dialect and opera. Suzhou is noted for traditional handicrafts include Suzhou embroidery, scroll mounting, lanterns, fans, mahogany furniture, jade carving, silk tapestry, traditional painting pigments, and more. Moreover, Suzhou is the cradle of Kun Opera, Suzhou Opera and Suzhou Ballad-singing (Suzhou Pingtan) and soft spoken dialect. All of these cultural heritages have accompanied Suzhou in its long history and fascinate all travelers domestically and internationally.
In the morning, our local Suzhou tour guide will pick you up at your hotel lobby in Suzhou downtown or Suzhou train station, you will find a welcome signage "Suzhou Private Tour". And your Suzhou Art Day Trip starts.

Our Suzhou Pick Up Sign "Suzhou Private Tour"
Your first stop is Suzhou Art & Craft Museum. It is located in a building in Suzhou, known as "Shangzhi Tang" that can be dated back to the reign of the Qinglong Emperor in the Qing dynasty. This Suzhou Art & Craft Museum was established in 2002, nearby the museum, there are the Suzhou Museum of Opera and Theatre as well as the Suzhou Silk Museum. This museum houses numbers nearly one-thousand pieces, including modern Suzhou embroidery, sandalwood, tapestry, wood carving, stone carving, Ming dynasty-style furniture, ethnic musical instruments, antique bronze, lacquer and metal crafts.
Then move on to Suzhou Kunqu Opera Museum. It is a museum—more about that in a moment—but more importantly it is a performance space, where every Sunday afternoon (except in the summer and the coldest part of winter) you can see and hear world-class kunqu actors and musicians. Quanjin Guild, or the so-called Quanjin huiguan, was recognized as one of the important heritage sites under state protection since 2006, where the most elegant ancient stage among Suzhou lies. The exhibition hall in Suzhou Kunqu Opera Museum displays precious acting editions that introduce well-known writers in the history of Kunqu opera.
Kun Opera is one of China's classic operas with a history of 600 years. As its influence on other Chinese folk theatre forms, the opera has been praised as the motherhood of dozens of operas and was honored as one of the Masterpieces of the Oral and Intangible Heritage of Humanity by the United Nations Educational, Scientific and Cultural organization in 2001.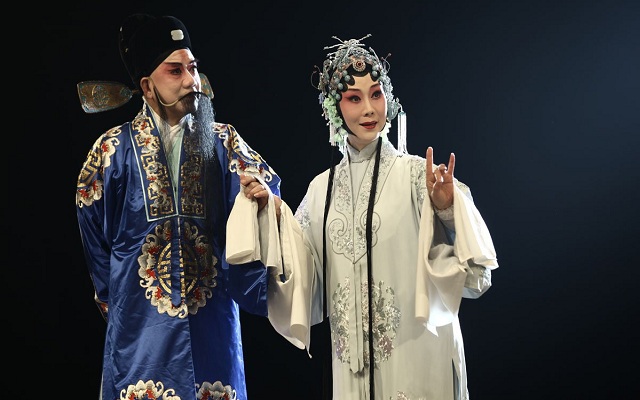 Lunch will be arranged at a local Chinese restaurant, our tour guide will give you good recommendations on spot.
In the afternoon, you will head for Suzhou Art Gallery. Suzhou Art Gallery is located on the original site of Suzhou Art Professional School, the school trained many outstanding artists from China's art world, playing an important role in the early development of modern and contemporary art. Suzhou Art Gallery is a local early-modern and contemporary art museum, specialties in painting, calligraphy and modern Chinese art, and holds special seminars, provides training, and continues to serve as a painting school as well as providing other art-related services. Suzhou Art Gallery has a collection of 300 pieces: mainly works of early modern and contemporary artists from Suzhou. The most famous work is by Yan Wenliang "Kitchen" which was honored by a French art salon in 1929. In 1999 and 2000, the painting was ++invited to go on exhibition in Japan and Taiwan.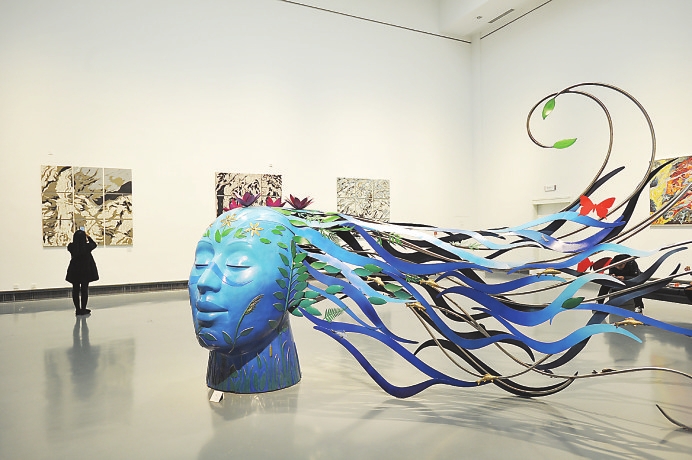 Continue your tour to Suzhou Art & Culture Center. Suzhou Culture and Arts Centre is regarded as the landmark of the development of the Suzhou's culture and arts. It is the platform of international culture exchange and the important base of Suzhou's culture innovation industry. Suzhou Culture and Arts Centre houses a variety of function facilities: Grand Theatre, Performance Hall, Cineplex, IMAX Theatre, Ballet Theatre, Art Museum, SIP Cultural Centre, Arts School and Commercial Centre. It is the demonstration base of Jiangsu cultural Industry.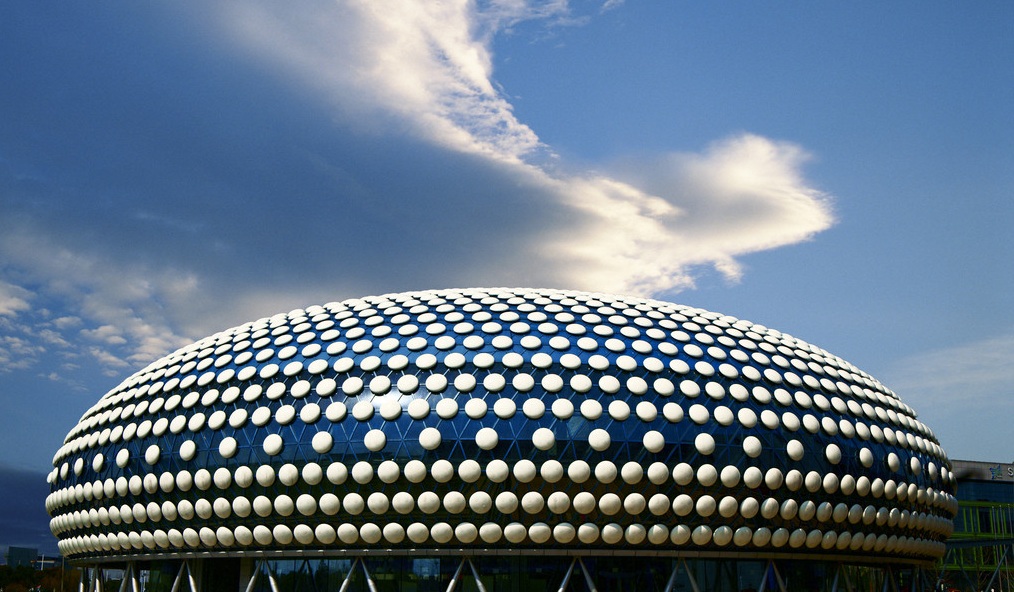 The final stop is Suzhou No.1 Silk Factory. Silk has a history of some 4,500 years in China, so they have become adept at producing many different types of silk, as well as dyeing it and weaving different patterns into the fabric. Suzhou is famous for its silk production, the Suzhou No.1 Silk Factory is a near 100-year old state-owned factory in Suzhou. Suzhou was once a prominent place to produce silk products to the whole China and is praised as the "Hometown of Silk". And till now, it is still working hard to provide the soft, exquisite, elegant, royal, and treasurable silk items to the other counties. In the Suzhou Silk Factory, you can see a display of the life-cycle of the silk worm and demonstrations of how the silk is harvested from the cocoons and eventually woven into fabric.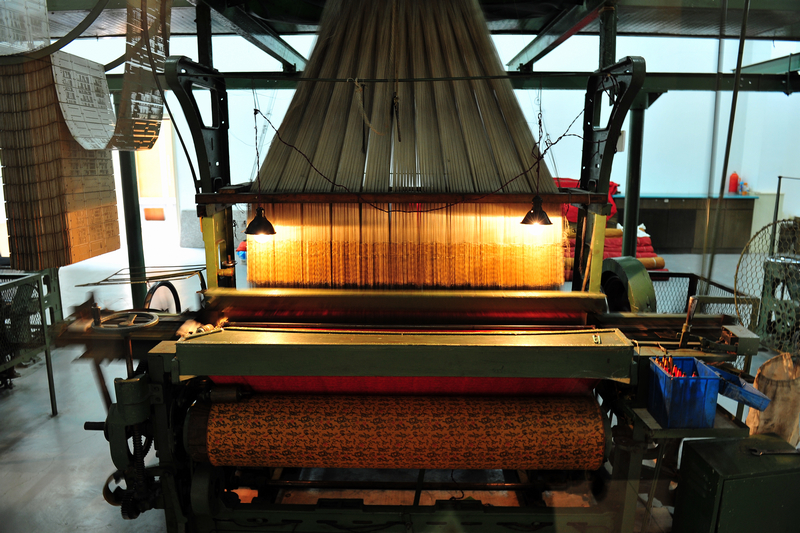 After the tour of Suzhou No.1 Silk Factory, you will be taken back to your hotel lobby in Suzhou downtown or Suzhou train station by our tour guide and driver and your tour in Suzhou ends.
If you visit Suzhou from Shanghai, there are some useful tips for you to puchase train ticket:
From Shanghai to Suzhou:
Option 1: G7104 Shanghai Hongqiao Station to Suzhou Station: Depart at 08:54AM and arrive at 09:30AM
Option 2: G7006 Shanghai Station to Suzhou Station: Depart at 09:00AM and arrive at 09:25AM
Please choose one of the above options according to your hotel location
From Suzhou to Shanghai
Option 1: G7119 Depart at 17:56 from Suzhou Station and arrive at Shanghai Hongqiao Station at 18:32
Option 2: G7243 Depart at 18:02 from Suzhou Station and arrive at Shanghai Station at 18:27
You can ask your hotel help you book it or you can book it online by yourself. (Ctrip is ok)
Note: Plz book the train ticket in advance in case sold out, especially on weekend or public holiday
Price Per Person in US Dollars