Tour Itinerary
Place&Transport: Luzhi
Today's Activities: Zhengyang Bridge, Dongmei Bridge, Baosheng Temple, Wang Tao Memorial Hall, Women's Costume Culture, Wansheng Rice Shop, The Former Resident of the Shen, Luzhi History Museum
Accommondation: N/A
Meal: N/A
Pick up service can be arranged at your hotel in Shanghai or Shanghai train station, you will find a welcome signage "Shanghai Private Tour". And you will be transferred to Luzhi water town directly, it takes around 1.5 hours for one way.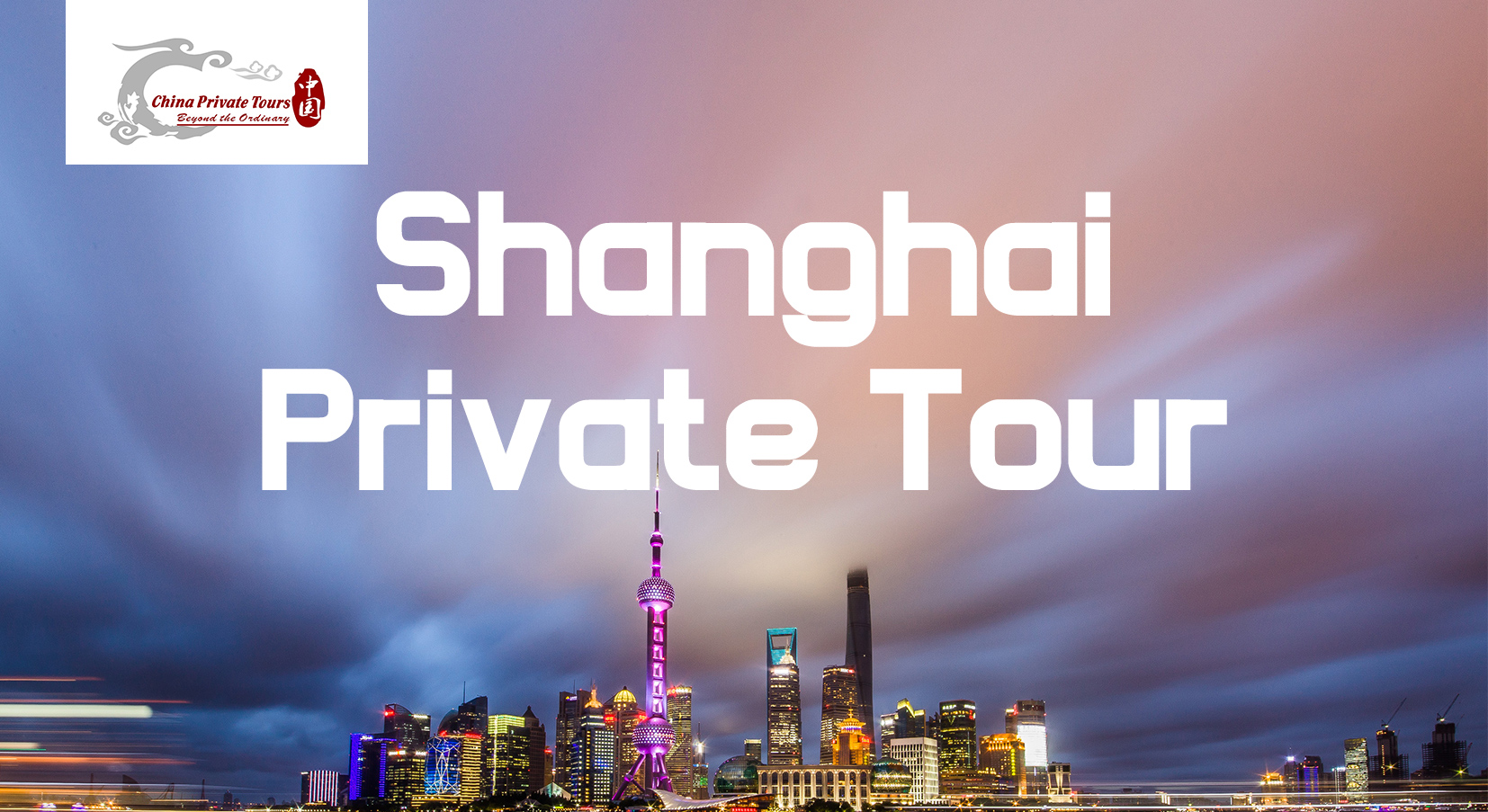 Our Shanghai Pick Up Sign "Shanghai Private Tour"
Located to the east of Suzhou, Luzhi water town is one of six famous water towns in China. Luzhi was also known as Puli, but in the Qing Dynasty it was officially re-named Luzhi. Luzhi water town is one of the best preserved old towns in China with a history of more than 1400 years, along with its old canals and streets. Luzhi town is noted for several historical and cultural sites, such as Baosheng temple, the Wansheng Rice Company and the White Lotus Flower Temple of the North Song dynasty.
The most notable features in Luzhi water town are its numerous quaint stone bridges, which were built in the Song, Yuan, Ming, and Qing dynasties. Due to this, Luzhi has the reputation of being the "Museum of Ancient Chinese Bridges". A walk in the ancient town Luzhi is said to be a walk into history frozen in time, tranquil and serene.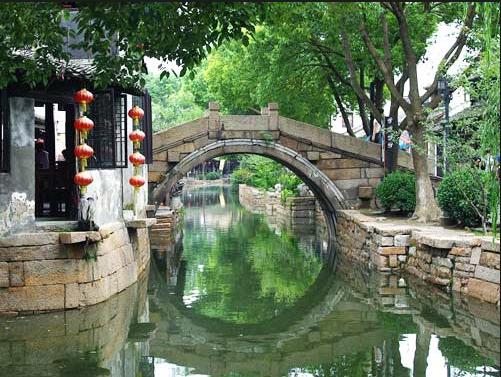 Zhengyang Bridge: Built in the Wanli era of the Ming Dynasty (1368-1644), Zhengyang Bridge is the biggest stone arch bridge in Luzhi town. It is known for being the first to receive sunshine in the early morning. Moreover, this old bridge is a vantage point for viewing the whole fascinating landscape of the water town.
Dongmei Bridge: Located on the eastern side of town, Dongmei Bridge is most famous for its unique structure and many Buddhist designs, which are listed in the history of Chinese bridges. It is a completely round bridge, half of which rests above the surface of the water and half of which lies below. The combination of Buddhist engravings and unique circular design makes this a very rare bridge that is definitely worth visiting.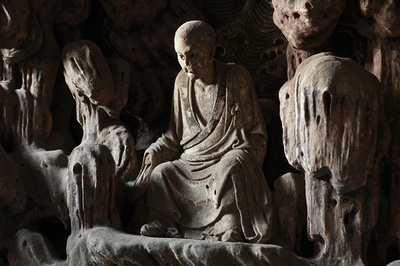 Baosheng Temple: built in 503 AD, is an ancient temple with a history of over 1500 years. It is home to nine well preserved Buddhist clay sculptures made in Tang Dynasty, some 1000 years ago.
Wang Tao Memorial Hall: This Hall is a Qing style home which celebrates Tao Wang who is a local resident of some notable importance. Wang was known to be at first a translator for english speakers and later came Editor-in-Chief of the Shanghai Post. His story is an interesting one and the building itself is also reasonably nice. The exhibitions found in the memorial hall do not include a lot of information in English but the garden at the back of the property is quite nice. On the two occasions it has been visited, it has been quiet and peaceful here.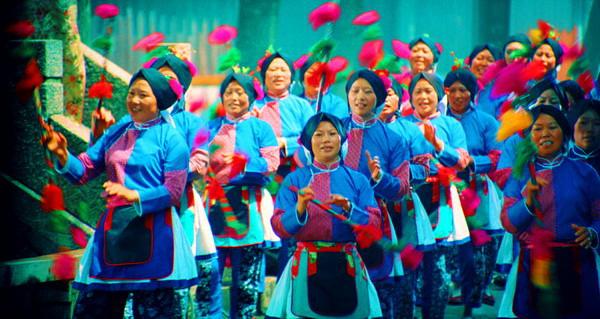 Women's Costume Culture: Suzhou Luzhi Water Town Women's Costume is the product of the water rice agriculture periods of Wu region for thousands of years, and the outstanding representative of the Han nationality's dress of China. Suzhou Luzhi Water Town women's costume are featured by "significant", "Pretty" and "Ingenious", and can be of a must by virtue of the appliable "white". On May 20th, 2006, the Luzhi Water Town women's costume was approved by the State Council and announced to be the first batch of state-level intangible cultural heritage.
Wansheng Rice Shop: Built in 1910, Wansheng Rice Store is an old-established rice shop that was once operated by two wealthy businessmen and now serves as the rice distribution centre for Luzhi and nearby towns. Many quaint antique agricultural tools are displayed for travelers to view.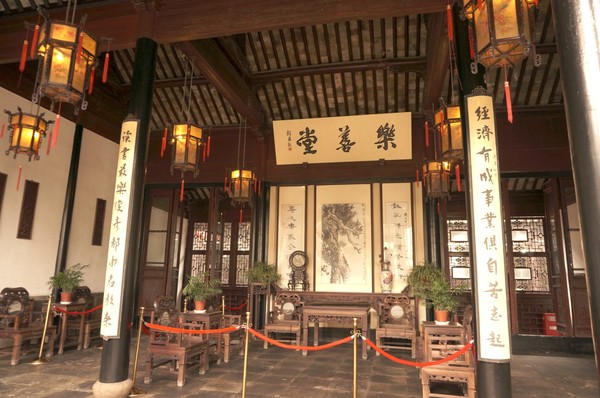 The Former Resident of the Shen: It is the former home of Shen Bohan, who is a famous educator and a rice man in town. The house was built in 1873.
Luzhi History Museum: It includes good english explanations along with some geological and anthropological exhibitions. Some of the exhibitions be of interest to some people - but they were not that interesting to me. As such - if you are stuck for time it might be worth giving this attraction a miss.
After the tour end, you will be transferred back to Shanghai.
Price Per Person in US Dollars