Tour Itinerary
Place&Transport: Suzhou
Today's Activities: Suzhou Silk Museum, Suzhou Silk Factory, Guanqian Street
Accommondation: N/A
Meal: N/A
In the morning, our Suzhu local tour guide will pick up from your hotel lobby in Suzhou downtown or Suzhou train station. You will find a welcome signage "Suzhou Private Tour". Your Suzhou half day silk tour start.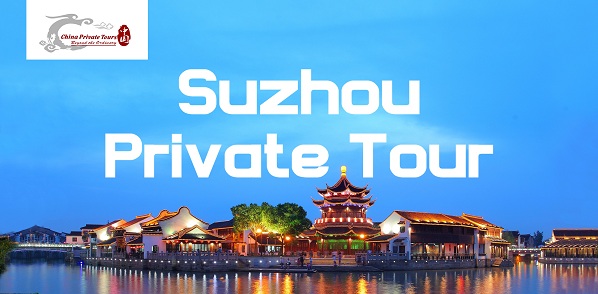 Our Suzhou pick up sign"Suzhou Private Tour"
Suzhou Silk Museum: First go to Suzhou Silk Museum. Suzhou Museum has been a highly-regarded regional museum with a number of significant Chinese cultural relics. The new Suzhou museum designed by world famous architect I.M.Pei was completed in October 2006, covering over 10,700 square meter and located at the cross of Dongbei Street and Qimen Road. Not only does the museum become a monumental design building in Suzhou, but also a significant construction, merging the traditional Chinese architectural design with the future.
It enhances the protection of Suzhou cultural heritages, and enables Suzhou Museum to turn on a new page.The building is a dramatic fusion of traditional and modern architectural styles and houses over 30000 objects, most notably excavated artifacts, Ming and Qing Dynasty paintings and calligraphy, and ancient arts and crafts.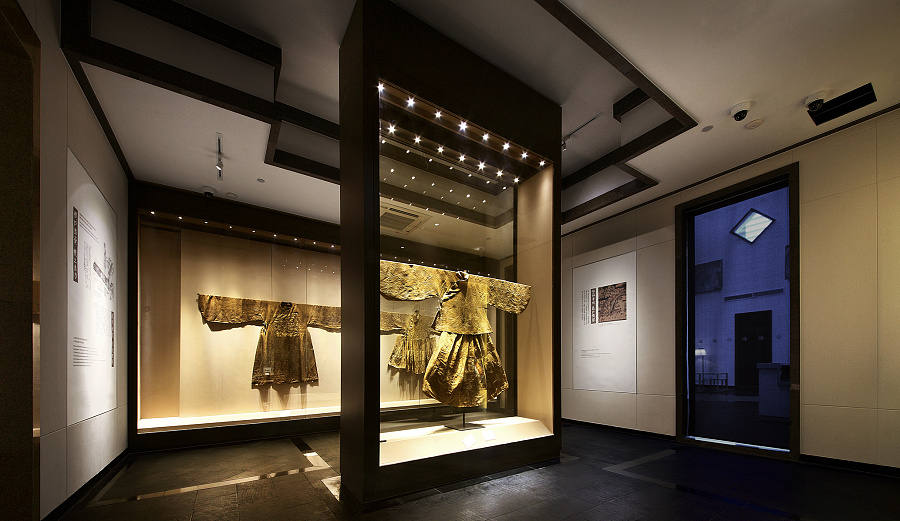 Then move to Suzhou No.1 Silk Factory was built in Suzhou in 1926. It is divided into three parts: the exhibition hall which showsthe history of Suzhou silk and some ancient collections; the working spot, where you can see how the silk is made; and the product exhibition hall, exhibiting the main products of this factory, the silk wadding quilts.
The factorygains a good reputation in the silk industry for its complete technical process of silkworm raising, cocoon sorting,cocoon boiling, and silk reeling, rewinding and packing. Suzhou first silk mill provides magic silk production and fashion show the whole process, so as to prove the Chinese silk glorious history. At the same time,it also describes the history of the development of Chinese silk response which further profound Chinese culture.In this factory you can not only see how the silk is processed from worm to the final product, but also learn some histories of silk in China.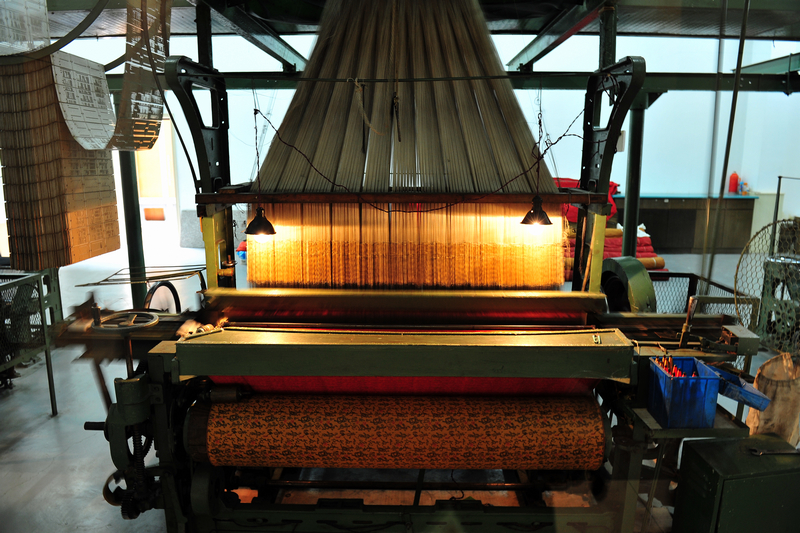 Guanqian Street: Finally move to Guanqian Street, it is a pedestrianized shopping street in Suzhou. The street is located in the Suzhou city centre, an area covering 0.52 square kilometres, the commercial part of the city.
After one-century ups and downs, Guanqian Street has been becoming a commercial, cultural, religionary and travel center with rich local color, sound traffic network, perfect infrastructure, rational overall commercial arrangement and excellent investment environment. Besides, the street has been honored as the one of the Four Most Famous Walking Streets in China (other three: Nanjing's Fuzimiao, Shanghai's Cheng Huang Miao and Beijing's Tianqiao).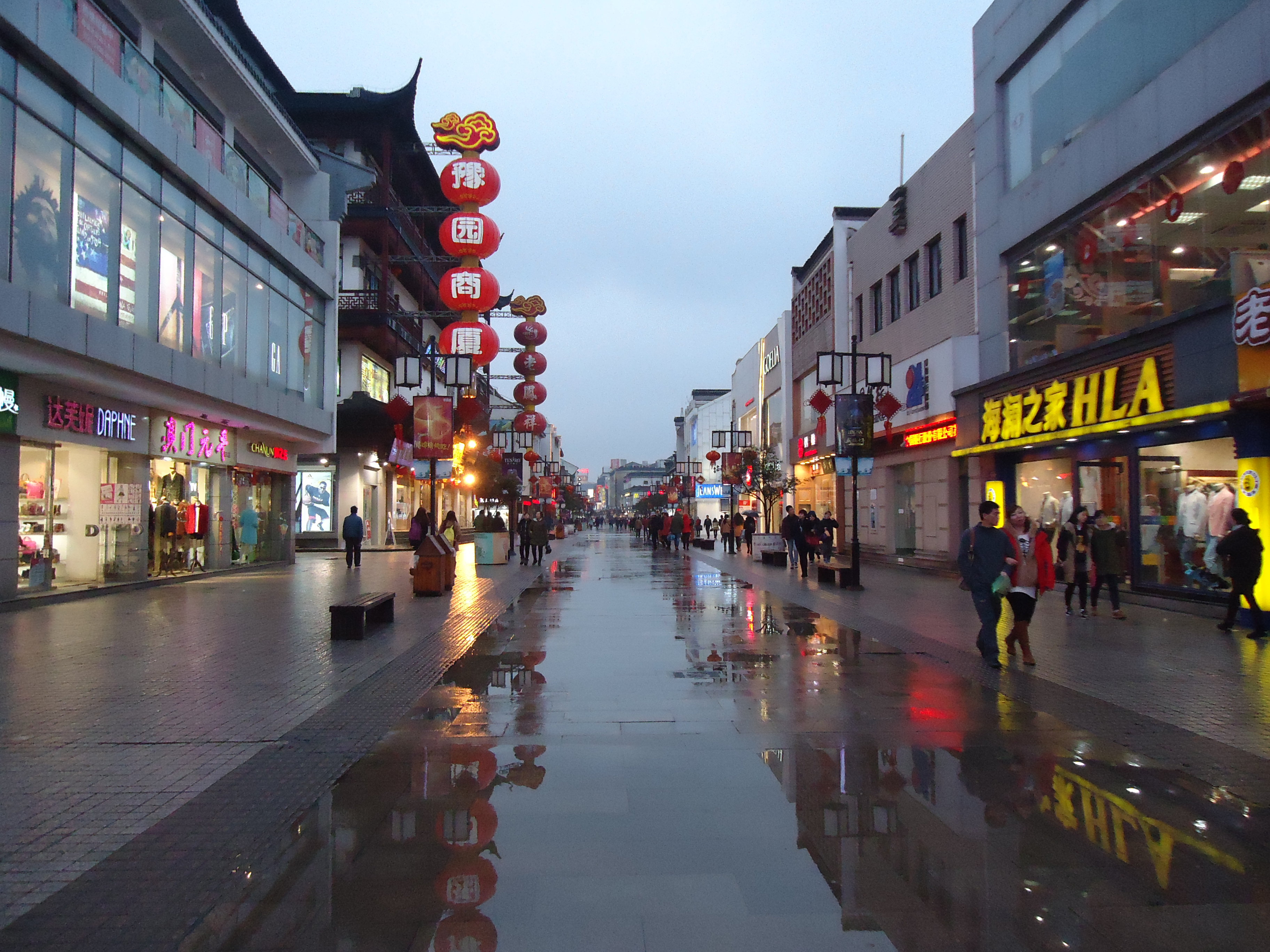 Guanqian Street is located in the city center of Suzhou with a length of 760 meters from east to west, covering an area of 0.52 square kilometers. The street itself is several hundred metres long, but the Guanqian Jie shopping area actually extends far beyond the street itself. The street can be divided into three sections: east section , middle section and the west section . The eastern part is filled with historical ancient buildings.
The middle is mainly the temples. There are fashionable shops throughout the western part.There are a bunch of time-honored shops like Songhelou, Caizhizhai, Sanwanchang, Deyuelou and Huangtianyuan. A slew of fashionable stores, chic shops and quality restautants line the street. The street has become a pastime, a must see attraction in Suzhou.
After the tour ends, drive you back to your hotel or train station.
If you visit Suzhou from Shanghai, there are some useful Tips for you to Puchase Train Ticket:
From Shanghai to Suzhou:
Option 1: G7104 Shanghai Hongqiao Station to Suzhou Station: Depart at 08:54AM and arrive at 09:30AM
Option 2: G7006 Shanghai Station to Suzhou Station: Depart at 09:00AM and arrive at 09:25AM
Please choose one of the above options according to your hotel location
From Suzhou to Shanghai
Option 1: G7119 Depart at 17:56 from Suzhou Station and arrive at Shanghai Hongqiao Station at 18:32
Option 2: G7243 Depart at 18:02 from Suzhou Station and arrive at Shanghai Station at 18:27
Please Note: Plz book the train ticket in advance in case sold out, especially on weekend or Chinese public holiday. You can ask your hotel help you book it or you can book it online by yourseld (trip.com), by the way, we provide train ticket booking service as well.
Price Per Person in US Dollars