Tour Itinerary
Place&Transport: Suzhou
Today's Activities: Fengqiao Bridge, Hanshan Temple, Baodai Bridge, Shantang Street, Take a Private Boat on Beijing-Hangzhou Grand Canal, Suzhou No.1 Silk Factory
Accommondation: N/A
Meal: N/A
Overview
Time stops in Suzhou where you find centuries of culture and modern wonders. Historically, Suzhou was synonymous with high culture and elegance. Generations of Chinese artists, scholars, writers and high society were drawn to its exquisite art forms and the delicate beauty of its gardens. Discover Suzhou's famous canals, thousand-year-old temples and world-class canal. Savor traditional tea and cuisine along Suzhou's historic streets. Treat your eyes and ears to ancient architecture. Explore Suzhou's unique offerings for a once-in-a-lifetime experience.
Today our Suzhou tour guide will pick you up at your hotel in Suzhou or Suzhou train station, you will find a welcome signage "Suzhou Private Tour" and your Suzhou tour start.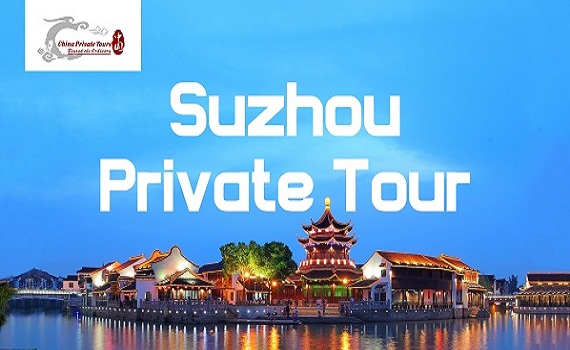 Our Suzhou Pick Up Sign "Suzhou Private Tour"
Your first destination is Fengqiao Bridge, also named the Maple Bridge, is one of the most important resources of Suzhou scenic area. The area has unique and high historical culture value. Feng Bridge (Maple Bridge) is only hundreds steps distance from the Hanshan Temple.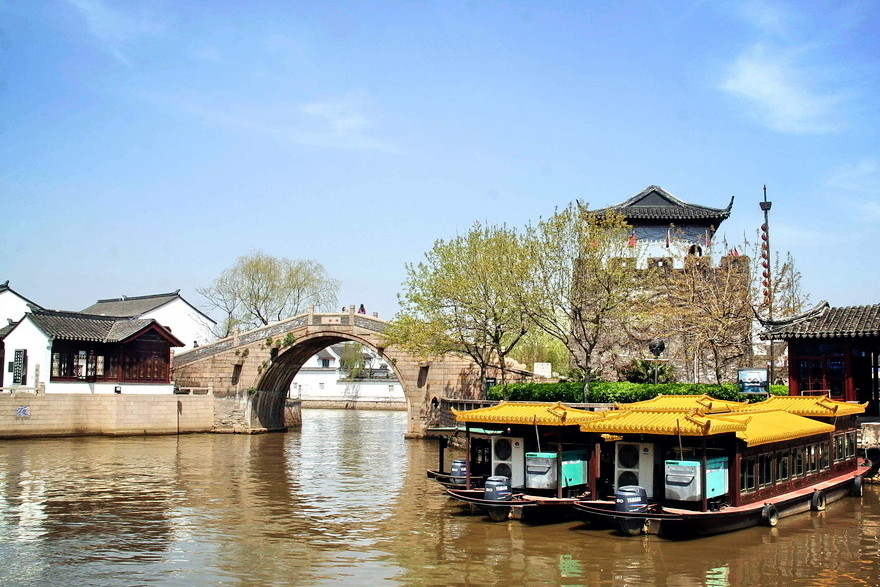 Then pay a visit to Hanshan Temple (Cold Mountain Temple) near the town of Fengqiao. Made famous in a poem by Tang Dynasty poet Zhang Ji, this Buddhist temple is known for its large bells, unique black roof and domed bridge. Take a wander around its halls, pavilions, corridors and well-maintained gardens. A good place to let your mind and body rest.
Next to Baodai Bridge. The Precious Belt Bridge also named Baodai Bridge, which is a stone arch bridge near Suzhou. The Precious Belt Bridge is located at the intersection of the Grand Canal and Tantai Lake, about 2.5 kilometer south east of Suzhou. The Precious Belt Bridge spans 317 meters and has a width of 4.1 meters. The bridge's three central arches, among 53 in total, are constructed of fine Jingshan granite and are large enough to allow river vessels to pass underneath.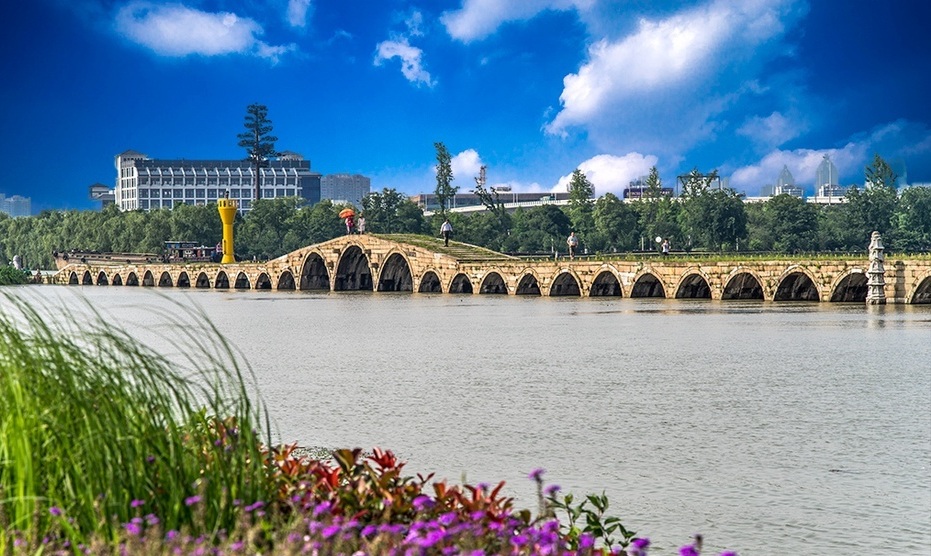 Continue your tour to Shantang Street, also called Seven-mile Shantang, is located in the northwest of Suzhou, and the total length of it is about seven li (3.5 kilometers). Shantang Street in Suzhou attracts many tourists from home and abroad. Most of them prefer traveling along the canal, enjoying beautiful scenery. Owing to its distinguished geographic location and convenient water and land transportation, Shantang Street was one of the streets which trade and culture were most highly developed in Ming and Qing dynasties, regarded as "the No.1 Ancient Street in China". The renovated Shantang Street becomes the place which shows the essence of natural views and human landscapes of Suzhou, which is rated as "the miniature of old Suzhou and the window of Wu culture". There is a folk song, singing "There is a paradise in heaven, but there are Suzhou and Hangzhou on the earth. Hangzhou has the West Lake while Suzhou has Shantang. Both are good places with boundless sceneries", which is the vivid image of Shantang.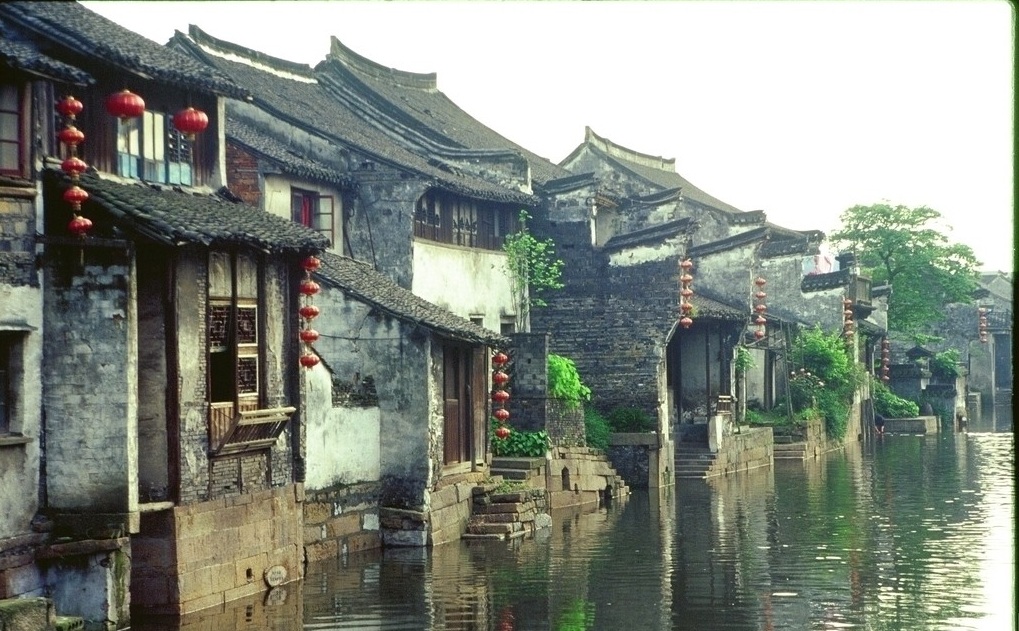 Take a Private Boat on Beijing-Hangzhou Grand Canal. The Grand Canal Suzhou Section refers to the part from Wuqi Bridge (the border of Suzhou and Wuxi) to Yazi Ba (the border of Suzhou and Zhejiang Province),which covers around 82.35 km. Suzhou Section is the essential part undertaking freight transport on the canal. Most of the coal, constructional materials, rice, oil and various agricultural products to the city, towns, villages are transferred through the course of the river. The Canal flowing through the city has left many places of historical interest along the river. It is easy for visitors to travel to Hangzhou from Suzhou City by ship, and appreciate these sights along the canal.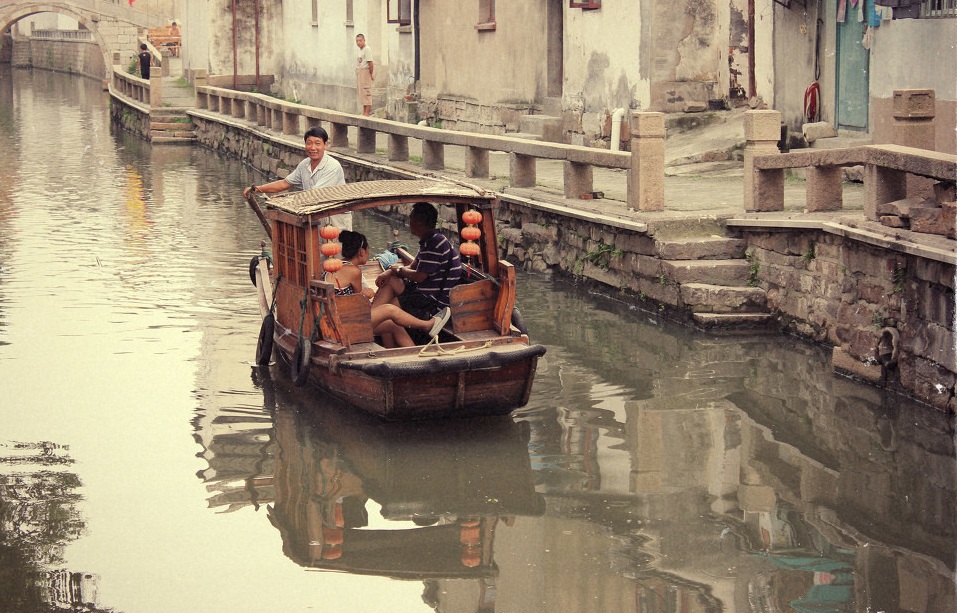 The last stop is Suzhou No. 1 Silk Mill has a long and rich history of silk culture, including mulberry tree and silk worm cultivation and turning raw silk into beautiful fabric. Suzhou's climate and soil are perfect for silk production, and the city has been a center of China's silk trade for many centuries. The Suzhou No. 1 Silk Mill has been a proud steward of this heritage for over 80 years. It's more like a museum which shows you how the silk is made from cocoons from the beginning and the whole silk process. Not to be missed.
Drive you to your hotel in Suzhou or Suzhou train station and your Suzhou tour ends.
Price Per Person in US Dollars