Xuanwu Lake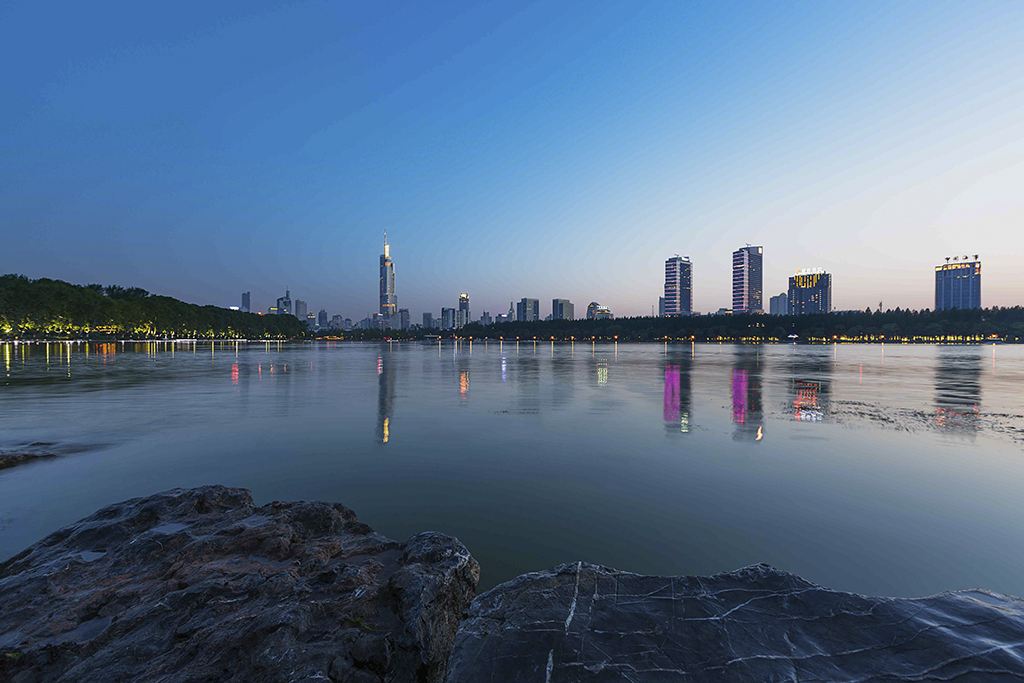 Xuanwu Lake, Nanjing
Overview
Xuanwu Lake is an important part of the Nanjing landscape. It is AAAA national tourist attraction, collects many places of interests and historical relics. Historical litterateur figures as Li Yu, Li Bai, Wang Anshi, Liu Yuxi, Du Mu, Cao Xueqin, Guo Moruo all set foot here and left behind many poems in admiration of the lake. Some of their masterpieces can still be traced today.
What to See
Five isles of Xuanwu Lake
Ring Isle embraces Cherry Isle like a ring. Visitors can see the camphor trees and French parasol trees in the mists of spring. On the isle, there are rockeries with falls. Guo Pu's clothing tomb is another place worth to visit on Ring Isle. Lotus Square --- a large-scale and well-assorted water scenery that integrates musical fountains, laser and water-screened movie into one is also located here.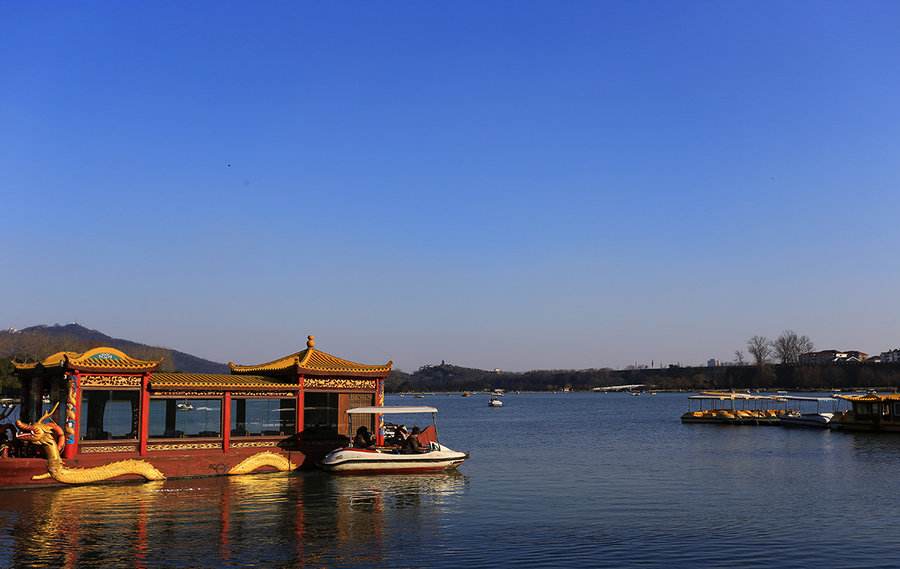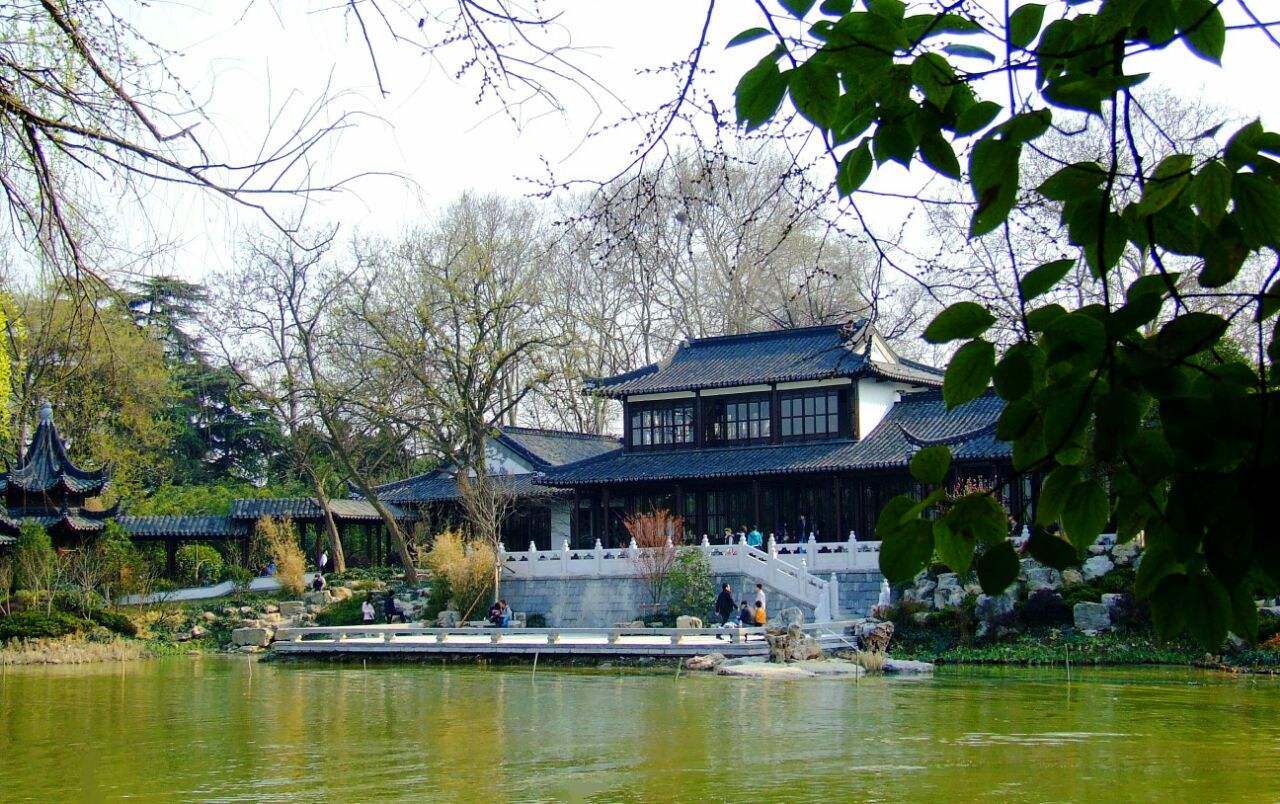 The second isle Cherry Isle got its name because it riches in cherry trees and myriad of flowers. Lots of cherry trees used to be planted all over the isle and the cherries were served as tribute.
The Liang Isle is the third isle. It named after Zhao Ming, the crown prince of the Liang Dynasty once built "Liang Garden" here according to one legend. It is famous for its autumn chrysanthemum and an annual chrysanthemum show is held on the isle every autumn. On this isle, visitors can visit the Temple of the Lake's God, the Fish Pond and the Friendship Hall.
Water Chestnut Isle is so called because lots of water chestnuts used to be grown in the pond. Ever since ancient times, it has been famous for its rosy clouds. The mist around the Zhong Shan Mountain always changes to different shape. Visitors can see Purple-golden rosy clouds on the mountain.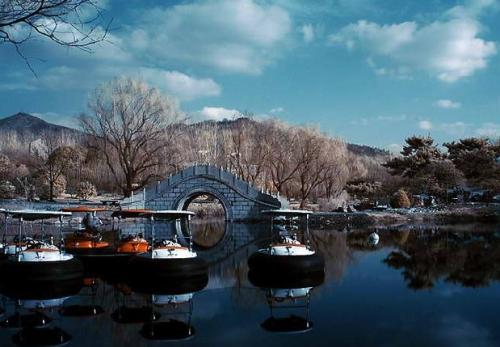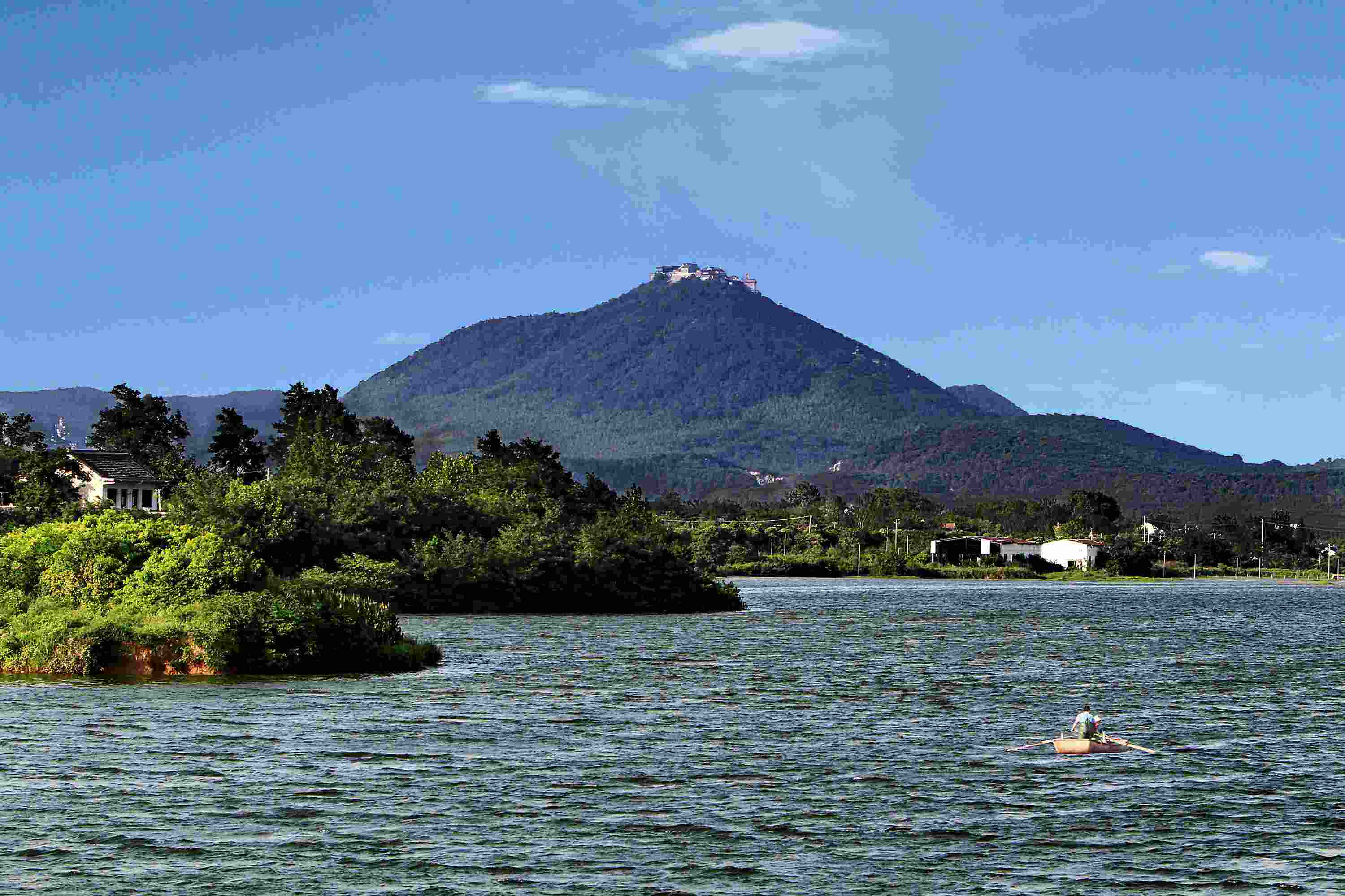 The last isle Green Isle is much appreciated for its varieties of trees and tranquility. Pines, green cedars, tender willows and light-green bamboos all help to make it a unique and satisfying place for ecological recreation.
Ten Scenes of Xuanwu
The Ten Scenes of Xuanwu are representative scene in Xuanwu scenic spot. They are Spring Dawn of Five Isles, Breeze in Lu Garden, Night Singing at Lotus Lake, Misty Willow at Tai Cheng, Setting Sun at Ancient Pagoda, Jiuhua Morning Sunlight, Crowing at Night Bell, Autumn Moon at Xi Causeway, Singing at Moon Lake and Ancient Wall Mirror. Every scene is highlight and must-see to the visitors.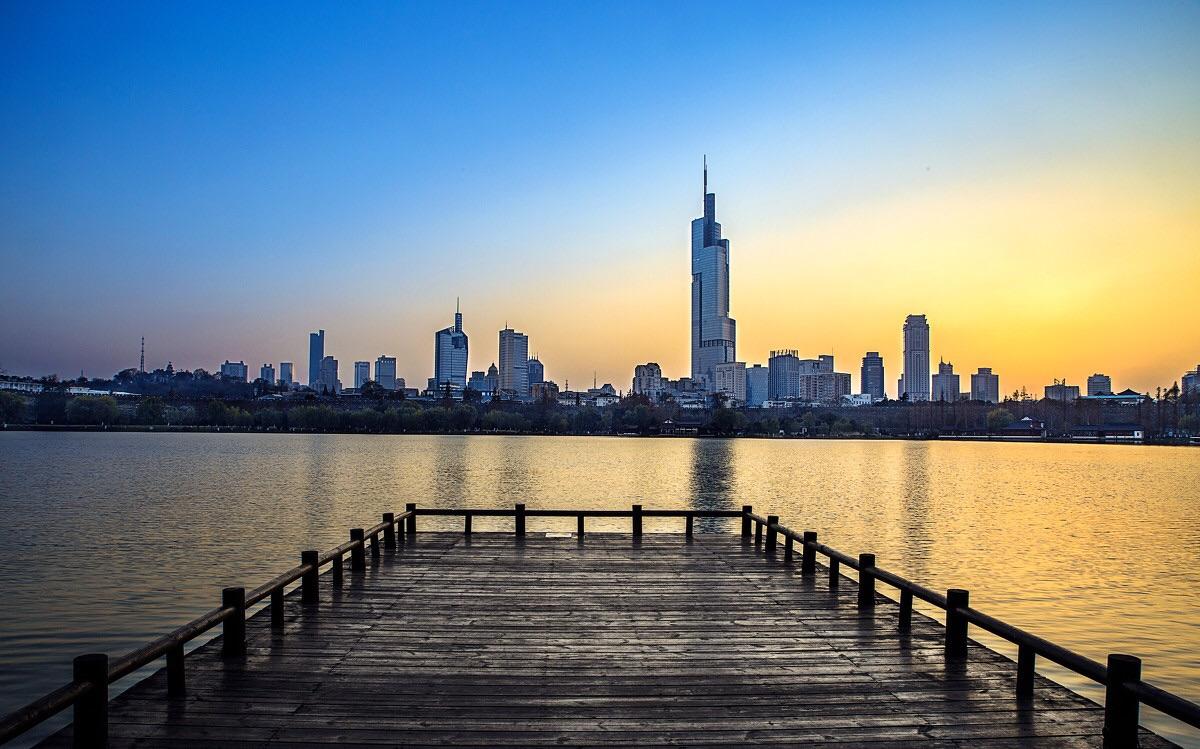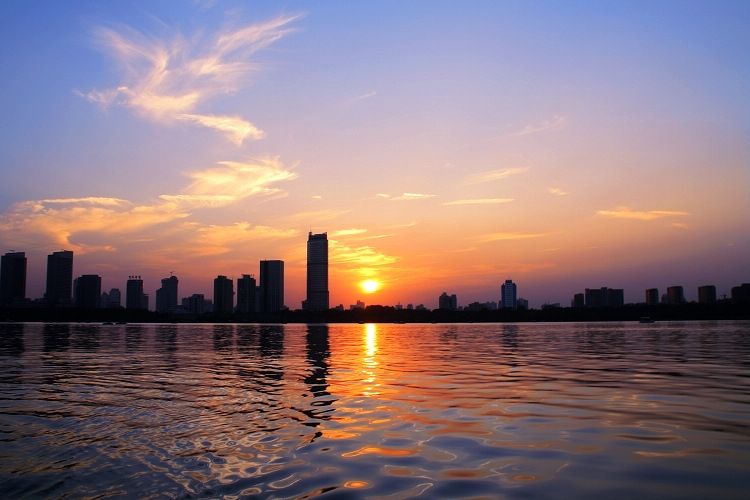 How to Get to Xuanwu Lake
Xuanwu Gate: Tourism 1, 1, 3, 8 15, 22, 25, 28, 30, 33, 35, 38, 47, 52, 56, 74, Metro No.2 to Xuanwu Garden stop.
Jiefang Gate: Tourism 1, 2, 3, 11, 15, 20, 24, 31, 48, 52, 70, 140 to Jiming Temple and transfer to 304 to the Taicheng stop.
Taiping Gate: Tourism 3, 2, 11, 20, 24, 40, 44, 48, 58, 59, 68, 70, 93, 140, to Taiping stop.
Green Isle Gate: Tourism 3, 2, 10, 17, 22, 24, 28, 36, 40, 45, 50, 58, 59, 66, 69, 71, 73, 74, 93, 97, 136, 159, 311 to Huamu company stop.
Heping Gate: tourism 1, 1, 10, 17, 13, 22, 33, 36, 45, 50, 59, 66, 69, 71, 73, 136, 159, 309.
Travel Guide
Admission Fee: Free
Opening Hours: 6: 00 to 20: 00 (Five Isles)
Whole day (Huanhu Road)
Time for visit: one day