Xihui Park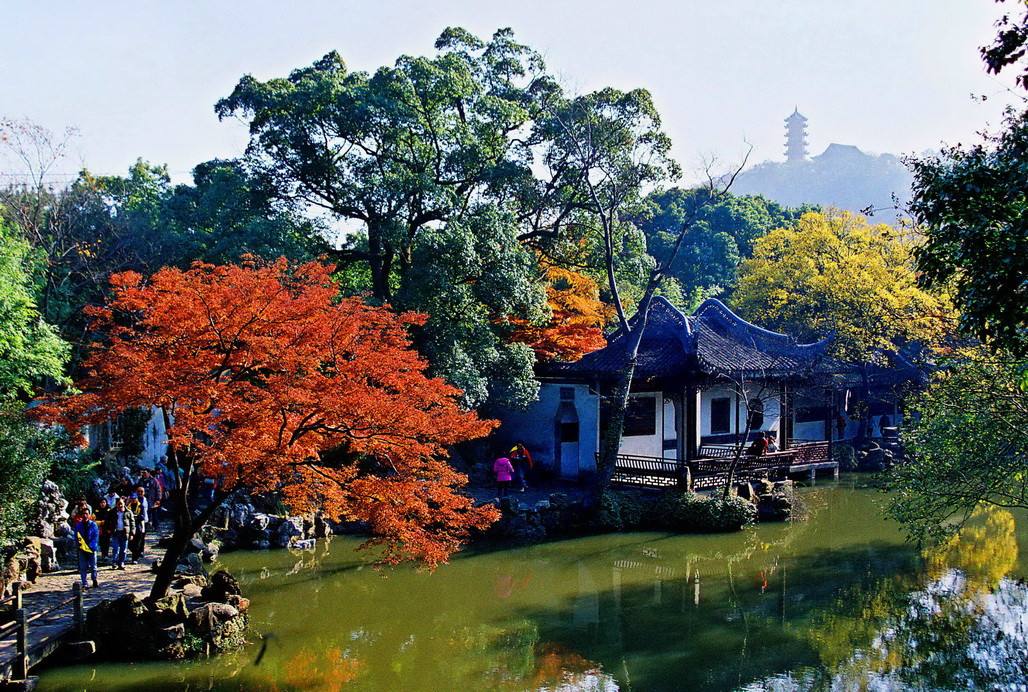 Xihui Park, Wuxi
Overview
Located in the northwestern part of Wuxi, Xihui Park consists of two hills, Hill Hui and Hill Xi, separated by the Lake Yingshan. Both hills are 75 meters high and the Dragon Light Pagoda is atop of the Hill Xi towering over seven stories.
Xihui Park is a key state park of China located west of Wuxi in eastern China's Jiangsu province. It was established in 1958 and commands historically famous views overlooking the city, the adjacent Grand Canal, and nearby Lake Tai. Its grounds include the Jichang Garden, the Second Spring under Heaven, the Dragon Light Pagoda, and a cable car connecting the park to the summit of Mount Hui.
Local legend purports that Xishan was once visited by the emperor Shi Huangdi.
History & Background
During the time of Southern and Northern Dynasties, a house called Lishan Thatched Cottage was the former origin of Huishan Temple in Southern Area of Yangtze River. Anciently, "? and ?", these two different Chinese characters with the same pronunciation have the similar meaning and definition. Wisdom is blessing and virtue, so Xihui Mountain was widely known as the Huiquan blessed land. Li Shen, the famous poet of Tang Dynasty, studied at the foot of Huishan Mountain at his young time. He considered Huishan Mountain to be his family mountain. The second spring on the earth famed since Tang Dynasty gradually became widely famous as the extension of Erquanyingyue(????, a blind man named A Bing, was a folk musician and created this well-known music played by Erhu ).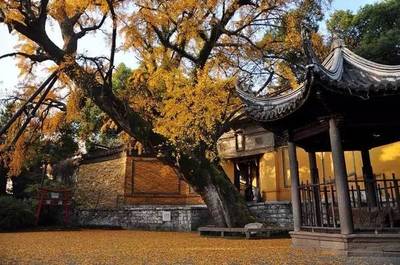 Many historic people such as Lu Yu (Chinese greatest master and expert on tea research of Tang Dynasty, and he also wrote a book titled Tea Book, which roughly is the first special book on tea all around the world ), Li Yangbing (he was a great calligrapher of Tang Dynasty, and the uncle of Li Po, who was the greatest romantic poet in Chinese poem history), Qin Guan( he was a talented man in North Song Dynasty, and he is excellent in poem, essay and Songci, which was an exclusive and unique literature form widely welcomed in Northern Song Dynasty, besides he also was one of Fourth Great Literature Masters of Su Family), Su Dongpo (he was a famous and authoritative all-around master in painting, calligraphy, essay, poem, music, chess, philosophy, religion and so on.
He was one of the rare comprehensive cultural giant in Chinese History), Huang Tingjian (he was a famous Taoist and a well-educated philosopher of Northern Song Dynasty, besides he was also one of Four Greatest Calligraphers ), Weng Zhengming(he was also one of highly-respected giants in Chinese cultural history, he was the spiritual leader of southern area of Yangtze River) and so on left many famous and welcome words on praising Huishan Mountain and Erquan, which left Xihui Scenic area many attractions.
Development
There are 18 protection units with state level, province level and city level in Xihui Scenic Area, which is 23% of all the cultural sites in protection of Wuxi city. There are also many famous historic sites such as Erquan Academy, Qianwang Temple, Gu Xiancheng Memorial Hall, besides there are also many temples of Buddhism, Taoism and Confucianism.
Over the past 50 years, a splendid development has been gained. Zoo, Cuckoo Garden, Children Fairyland, Travel Ropeway of Xihui Mountains, Peony Garden, Bird Garden and Musical Fountain and so on have been built for adding more attractions. Today, it is also widely enriched in attractions.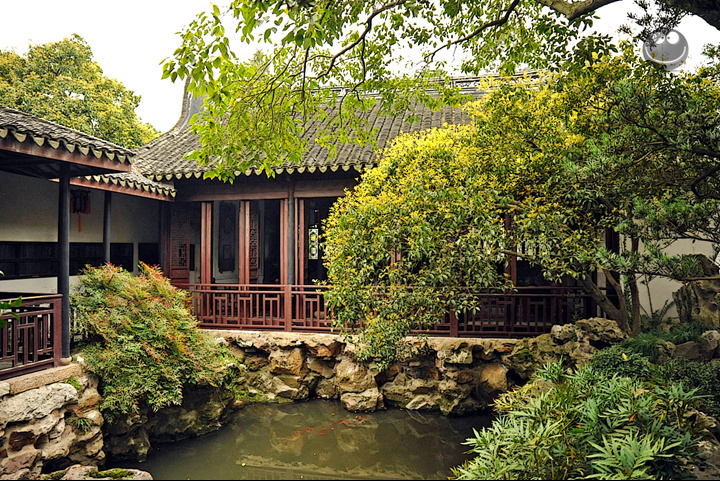 Highlights
Within the park, there are eighteen major historic and cultural sites with national, provincial or municipal reputations, including the famous Second Best Fountain named by the Emperor Qianlong, Jichang Park left by the Ming Dynasty, Huanggong Ravine created in the Warring States, Foolish Old Man Valley, and more. Months from May to October have always been the best time for tourists to take part in festivals and night celebrations.
Gold-Lotus Bridge In Xihui Garden
Gold-Lotus Bridge built in Song Dynasty has a perfect and even design. The decorations shown in carving, culture and others are highly valued. Longguang Temple at the foot of Xishan has been the symbolic building of Wuxi for over 400 years. The skills and techniques used for Jichang Garden established in Ming Dynasty is the high-level representative of gardening in Chinese classical gardens. It is deeply loved by literators but also the emperors such as Kang Xi and Qian Long who both the emperor of Qing Dynasty savored the beauty of this garden. Emperor Qian Long much more preferred this garden, and he also built a garden named Xieque Garden in Qingyi Garden of Summer Palace via copying Jichang Garden.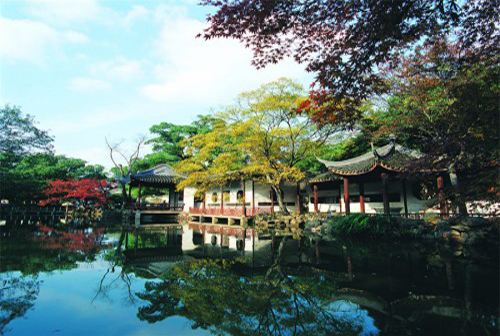 How to get to Xihui Park
Bus route:
1. From Guhuashan Raod: take bus No. 15, 83, 56, 75, 611, 89, 216, 81, 76
2. From Tonghui Road: take bus No. 15, 83, 75, 126, 611, 81
3. From Huihe Road: take bus No. 10, 27, 56, 71, 75, 207
Information
Admission Fee: CNY 70
Cable Car: CNY 35
Opening Hour: 8:00-17:30
Time for visit: 3-4 Hours