Qixia Mountain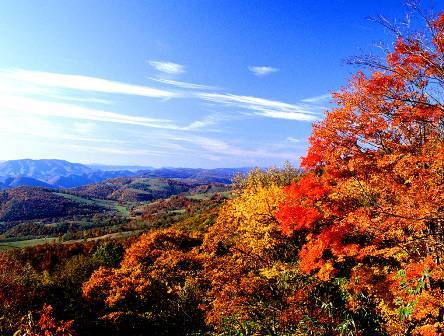 Qixia Mountain, Nanjing
Overview
Qixia Mountain is a mountain in the northeast part of Nanjing, Jiangsu Province, China. In the Southern Dynasties (420-589), there was a Qixia cottage in the mountain, so the mountain's name Qixia derived from it. Qixia Mountain includes mountain peaks: the main peak, Sanmao Peak, with an elevation of 286 metres; Dragon Mountain, like a lying dragon, located in northeast; Tiger Mountain, like a fallen tiger, located in the northwest. Qixia Mountain has many scenic spots and historical sites. Its red autumnal leaves and especially its Dongfeitian grottos which were founded in 2000, make it a famous tourist attraction both at home and to abroad.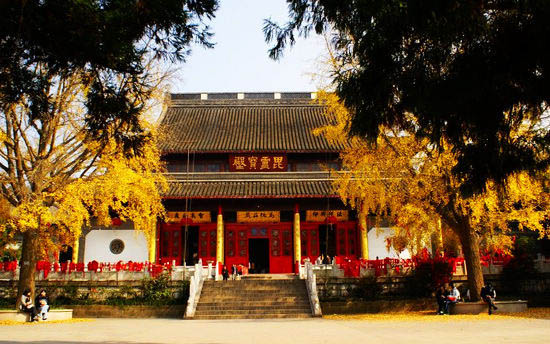 Description
Qixia Mountain is very famous for red leaves. Red Leave Festival is held every year in October-December and lasts for about 50 days when the whole mountain is covered by spectacular red maples.
In spring and summer, visitors can enjoy fascinating scenes by trekking through mountains and forests, while in frosty winter days they can still indulge in cultural monuments.
Visitors could either appreciate the striking natural view from half-hill regions, or climb to the mountain peak to oversee the scenery, and then view the beauty while hiking down back to the foot of the mountain.
It takes at least one hour to tour around the mountain, hence we recommend you to prepare food and water in advance.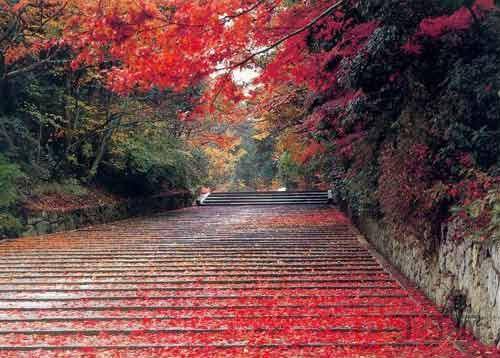 Highlights:
1. Qixia Mountain was entitled by Qianlong Emperor of Qing Dynasty as "One of the Brightest, Cleanest and Most Beautiful Mountains of Jinling";
2. There are numerous historical sites like Qixia Temple and Sarira Stupa in the mountain;
3. Red Maple Festival is held in autumn;
4. AAAA scenic spot.
Tips for Visiting Qixia Mountain
Please do not follow tricycle drivers transporting at the foot of the mountain who claim to help you climb the mountain without a ticket. Tickets are always required on top of the mountain;
Tour guide services are available in the scenic spot. There're two travel routes and you can follow either one to the mountain. The reference price is 80 RMB / time for no more than 30 visitors and 90 RMB / time for more than 30 visitors. You may contact the tourist service center for the tour guide service. Each tour lasts for about 1 hour;
The recommended visiting time period is half a day.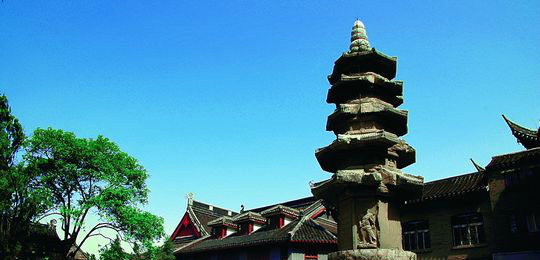 How to get to Qi Xia Mountain
1. Bus route: Take bus No.206, 207, 194, 197 to Qixia Temple Station, and then walk forwards for about 400 meters. (It takes about 1 hour to wait for bus No.206 and 207 since the departure interval is quite long)
2. Metro: Take Metro Line 2 and get off Xueze Roud stop, then take bus No. 138 can reach there.
Travel Guide:
Admission fee: CNY 20 ( Low Season )
CNY 40 ( Peak Season )
Opening Hours: 7:00-17:00
Opening Hours: 7:00- 17:30
Time for Visiting: 4-5 hours