Nanjing Uderwater World (Nanjing Aquarium)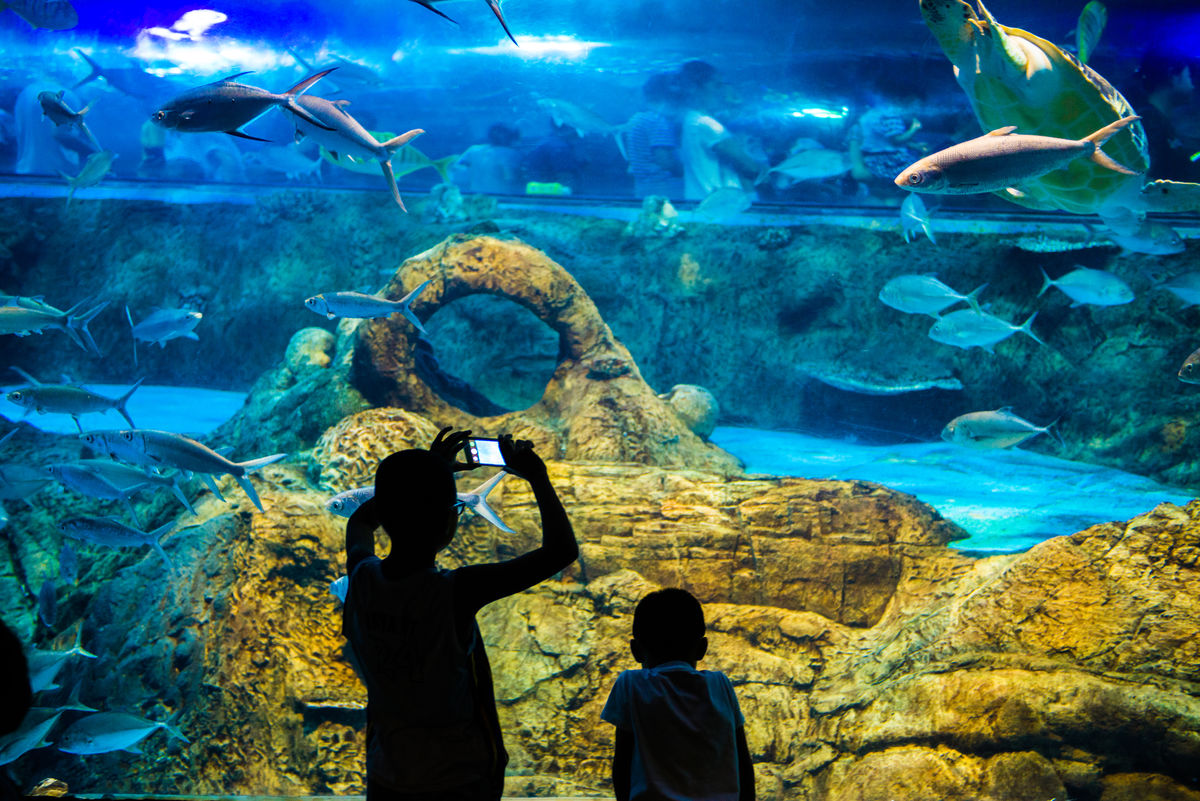 Nanjing Underwater World (Nanjing Aquarium), Nanjing Attraction
Brief Introduction
Nanjing Underwater World, also noted as the Nanjing Aquarium, is an aquarium near the Sun Yat-sen Mausoleum in Nanjing, China. Underwater World is on the south side of Purple Mountain within walking distance of the Ming Xiaoling Mausoleum. The Nanjing aqauarium is a joint venture between Andover Capital Group and the Administration Bureau of Dr. Sun Yat-Sen's Mausoleum. Nanjing Underwater World could be a haven from the Summer heat and it's a very good place for chilren to have fun. There are around 200 species and more than 10,000 ocean creatures in the Nanjing Underwater World that range from tropical to polar. There are live demos, feedings and entertaining shows throughout the day. An underwater tunnel through the shark exhibit is one of the main draws.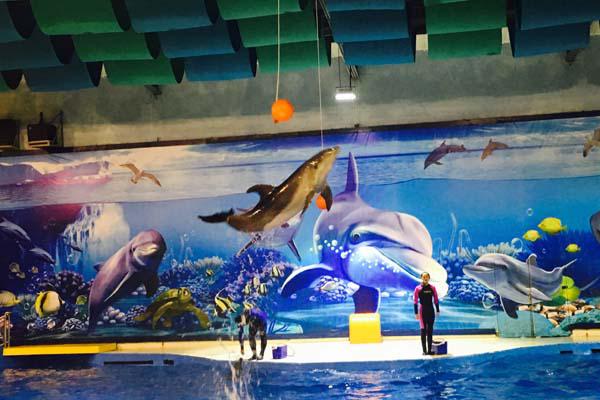 Highlights of Nanjing Underwater World
Nanjing Underwater World has seven exhibits, they are Ocean Tank, Polar Region, Science Education Hall, Shell and Fossil Zone, Computer Interactive Zone, Giant Insect Park and Underwater Leisure Square. It features an array of aquariums and live performances by dolphins and sea lions.
The Dolphinarium of Nanjing Underwater World is the main sea theater that dolphin execution is its subject. It can suit around 1,000 individuals. In 2004 Nanjing Aquarium and the Dolphinarium have been consolidated into one incorporated setting. This made guests exceptionally helpful to see ocean lion and dolphin appears in a visit. The vast Underwater Leisure Square comprises of a perfectly beautified nourishment shopping center, where you can taste heaps of extraordinary cooking styles. Sea Souvenir Supermarket gives inexhaustible endowments and toys of high caliber that nothing will make you frustrated.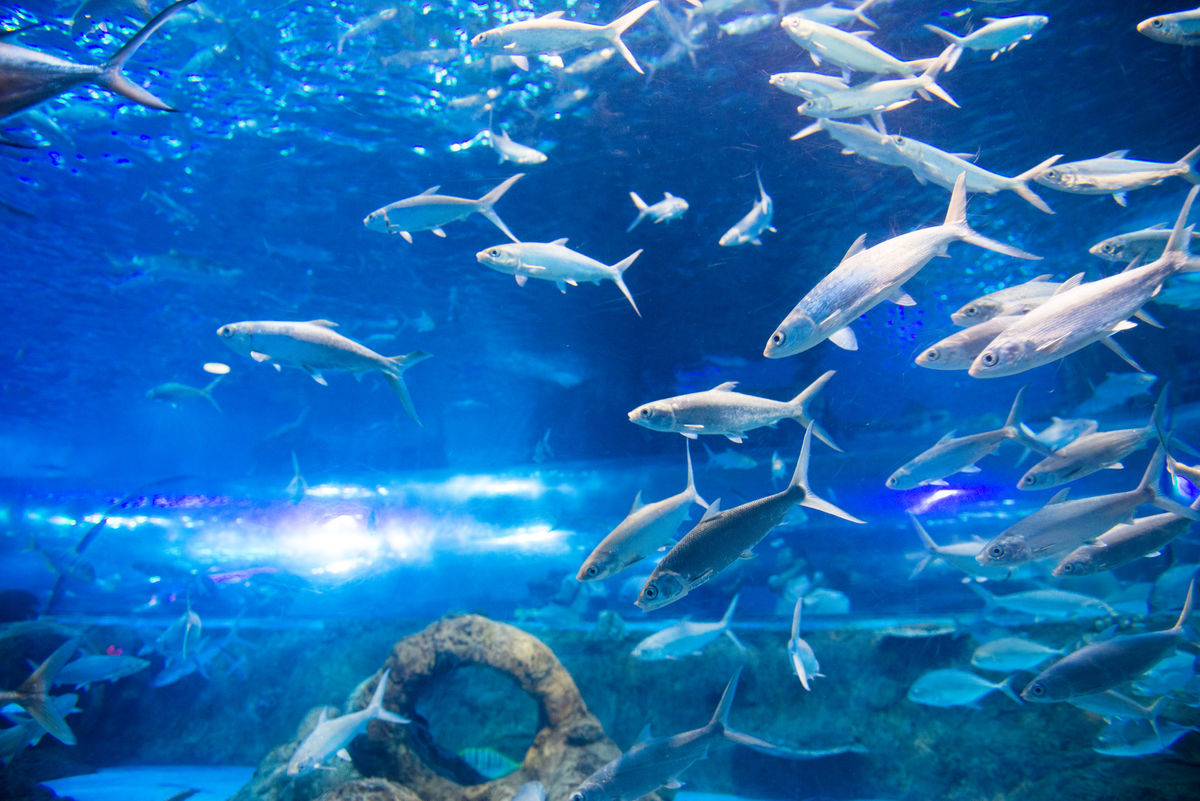 Travel Guide
Admissio Fee: CNY 150
Opening Hours: 8:30--17:00
Address: No.8 Sifangcheng, Nanjing, JIANGSU
Tel: +86 25 84441119
Recommended Time for Visit: 3-4 hours
Show Time
Dolphin: 10:00AM, 12:00AM, 14:00PM, 16:00PM.
Fish feeding show: 11:00AM, 15:00AM.
Mermaid Performance: 9:00AM, 13:30PM.
Hello penguins show: 10:30AM, 15:30PM.
How to get to Nanjing Underwater World
Bus route: take bus No. 20, 9, bus tourist 1, tourist 2, tourist 3 and you can reach to Nanjing Underwater World
Excellent Review from Tripadvisor
1. Its good for the whole day in the under water world
I visited there in April first week. I was little late to arrive there (at 3 PM) so could not visit all the place. So its better to visit there early so that we can pass our whole day. The entry fee is 150 for adult and 50% discount for the foreigners studying in PLA university when the Identity card is shown to them. It was good experience as I visited for the first time in such huge aquarium.
2. water park
Better to visit around 10 am. ticket price is 150 yuan for adult and if you are a student then its only 75 yuan, you have show the redpass to them. its a amazing place and there are many shows, dolphins , fish feeding , etc.. so go early. its close to perpel mountain as well, so you may visit perplle mountain cable car in the evening ...
3. Enjoyabe for Kids and Grown Ups
Although is not a big Aquarium, it contains a sufficient variety of species, activities and a dolphin show. Polar section with polar bears, foxes, penguins and other species appears most interesting, although for the animals demonstrated there might not be very comfortable place especially during Summer time. Dolphin show is really entertaining, therefore it is hard to find a seat. Overall during weekends and holidays the aquarium is very crowded but at the end you feel that you have enjoyed your visit.