Master of Nets Garden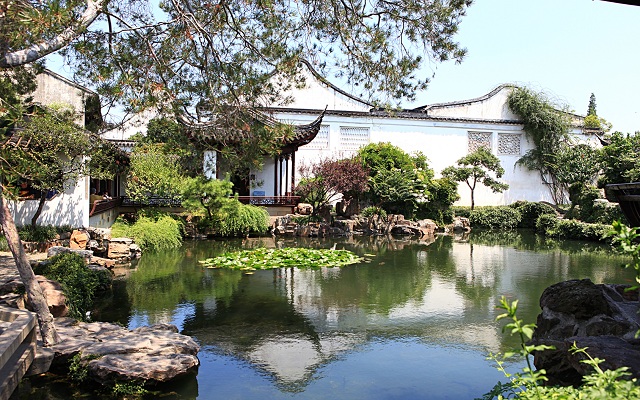 The Master of Nets Garden, Suzhou attractions
Brief Introduction
The Master of Nets Garden is the smallest of the Suzhou residential gardens, yet it is the most impressive one because of its use of space which creates the illusion of an area that is much greater than its actual size. The garden is divided into three sections: a residential section, the central main garden and an inner garden. The Master of Nets Garden is especially fancied by overseas visitors and is praised as the most ornate and intact private gardens in Suzhou. Some tourists even offer a huge amount of money to buy it.
History of The Master of Nets Garden
The master of nets garden built in AD 1174 (song Chunxi early), originally called the "Fisherman". During Qianlong period (ca. 1770), retired Guanglu Temple minor minister Song Zong Yuan purchased and reconstructed, named the garden as "the master of nets garden". And format the current situation of the overall layout. Wangshiyuan replaced a lot more for the master, the master of the garden are many literaties, nobles, so here are many poems and inscriptions in the garden.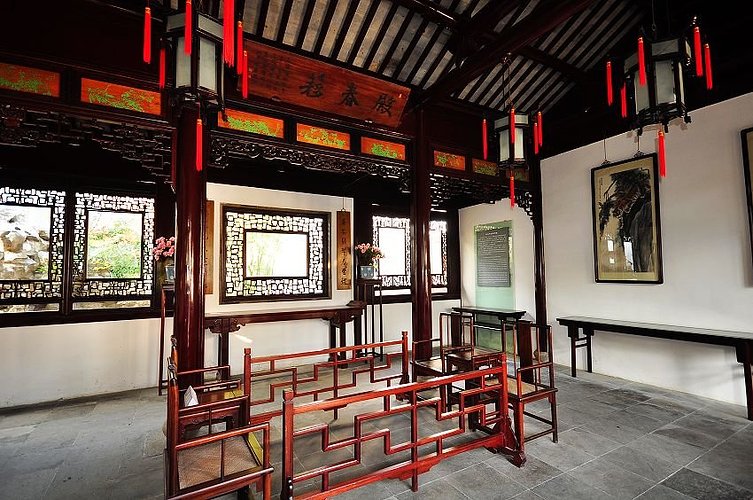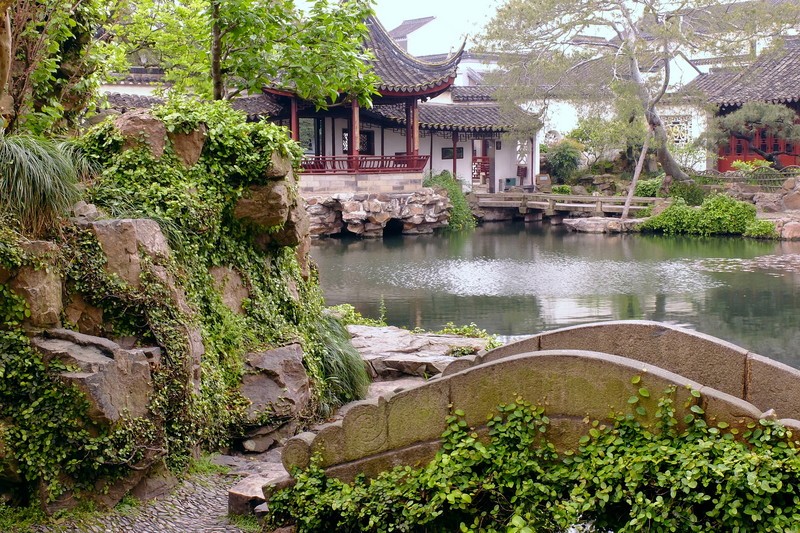 Highlights of Master of Nets Garden
It maybe the smallest garden of Suzhou's Classical Gardens, but Master of the Nets Garden packs a grand punch. This 12th century gem (later refurbished in the 18th century) and UNESCO World Heritage Site boasts an impressive garden and nightly Kunqu opera performances, and it's best known for its architectural splendor. An elaborate labyrinth of rooms leads to windows and gateways that perfectly frame the courtyards and gardens beyond, creating the illusion of a space that appears much larger than it actually is. If it looks familiar, it's because it is — Ming Hall Garden at New York's Metropolitan Museum of Artis modeled after Master of the Nets Garden.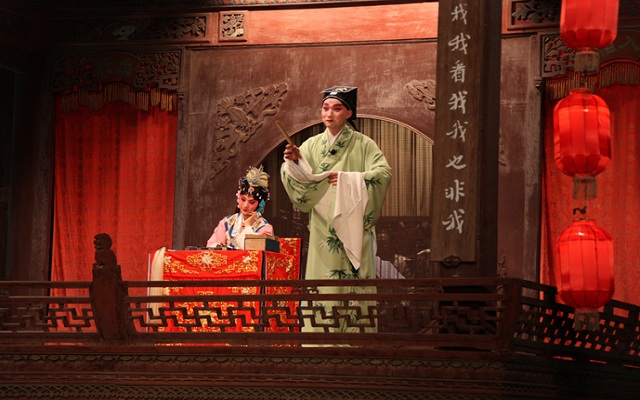 Garden Show
Enjoy the Folk dance & Music show in this classic garden. The Traditional Music is divided into 8 parts, Pingtan, Kunqu Opera, Suzhou opera, Guqin, Flute Music, Zither, Jiangnan Sizhu Music from Sout, Classical Dance. The traditional music lasts around 1 hour, here you will be greeted as the actors explain the music of the opera, the use of costumes and the classic makeup…all the essential elements will let you be amazed by Chinese Opera and Suzhou unique culture.
How to get to the Master of Nets Garden
Bus Route: No.55 ?02? 529? 811?931 ?and then gets off "master of the nets Gardentake Station".
Travel Guide
Opening Hour: 7:30 a.m. – 5:30 p.m. (Apr. 16–Oct. 30)
7:30 a.m. – 5 p.m. (Oct. 31–Apr. 15)
7:30 p.m. – 10 p.m. (Mid-Mar.–Mid-Nov.)
Admission Fee: CNY 30 (Jan.–Mar., June, Nov.–Dec.)
CNY 40 (Apr.–May, July–Oct.)
CNY 100 night tour (Mid-Mar.–Mid-Nov.)
Time for Visit:2 Hours ( Day Time)
1 Hour ( at night)
Most Popular Suzhou Private Tours including The Master of Nets Garden
1. One Day Suzhou Garden Tour
2. Two Days Suzhou Classic Private Tour
3. Suzhou Half Day City Tour with Tongli Water Town
4. All Inclusive Suzhou Luxury Day Tour from Shanghai by Bullet Train
5. Best Suzhou Day Tour with Tiger Hill From Shanghai by Bullet Train
6. Two Days Suzhou Tour From Shanghai by Bullet Train
For more Suzhou tours including the Master of Nets Garden, Please refer to Suzhou Tour Packages.