Lingering Garden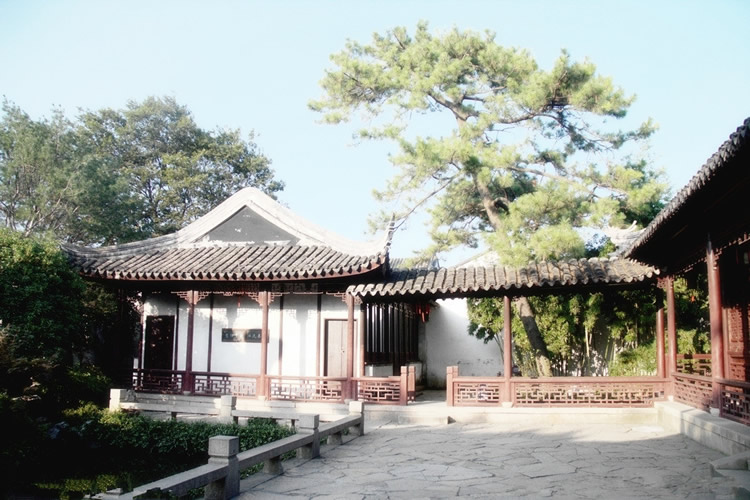 Linggering Garden, Suzhou attractions
Brief Introduction
Lingering Garden (Liuyuan) is located outside of Changmen Gate in Suzhou. It is a famous tourist scenic spot and be listed as world cultural heritage. It is with the humble administrator's garden, the Summer Palace, Chengde summer resort are called China's four big gardens. Landscape architectural space processing is very exquisite, using a variety of artistic techniques, built a unique space system, becoming one of the world civilization examples of architectural space art processing. The garden of the space 23300 square meters, the main style of qing dynasty style.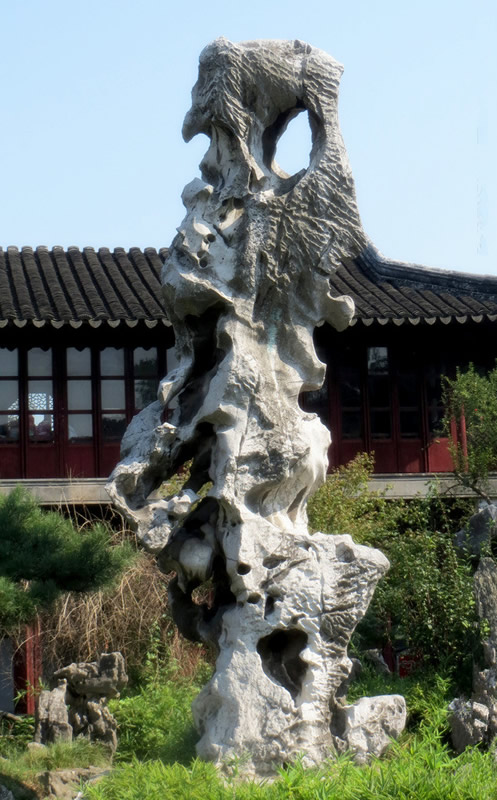 History of Lingering Garden
Lingering Garden in suzhou Chang outside, the original is Ming jiajing years taibusiqi QingXu ty of the east garden. Garden rockery to fold stone famous Zhou Bingzhong. Qing jiaqing years, Liu Shu homeworld to build, cold blue hill, also known as Liu Yuan. Stagnation and ChengXuRen his son namely sheng xuanhuai (famous industrialist politicians in qing dynasty, beiyang university (tianjin university) founder of nanyang public school of Shanghai jiaotong university), which he bought heavy and expansion, to rehabilitate, take leave with liu, said in the beginning the garden. The imperial examination of the final draft YuYue as "the garden travels" as wu gardens under. Its outstanding on the space processing, fully embodies the ancient landscape of superb artistry, outstanding wisdom and artistic style and features of jiangnan landscape architecture.

Highlights of Lingering Garden
Lingering Garden looks concise and rich forest of. Building looks a lot, but does not lose the feeling of quiet. The overall layout and now in general is similar, but in some places retained the garden in Ming dynasty. It covers an area of more than 30 acres, set housing, ancestral temple, temples, gardens, and integrated the jiangnan landscape gardening art. Overall is to building structure, prefer to use size, light and shade, the matters and height, and culture, etc.And the garden absorbs the scenery around, formed a rhythm, color, the space system of contrast of the building to divide the space, can be divided into the east, west, north scenic spots, respectively is central, landscape is given priority to with construction of the east, with quiet environment but rich forest delight in western and northern is given priority to with the dusty cabin.
The garden of the main attractions are yunfeng, fine figure, five mountains pavilion, etc. Each scenic spot has its respective features, for example yunfeng crown is the highest of our country's existing a independent appreciating taihu. Sides have registered cloud, red cloud and make two peaks, and yunfeng set each other off becomes an interest, like sisters, collectively known as the garden three peaks.But middle temple hall width between five and nanmu, yarn lie between screen lies between before and after the two hall. The front desk area accounts for about two-thirds of the whole building. Many furniture in the main hall will nave become/spatial segregation, time and space such as series, the spatial distribution of the general jiangnan hall is more complex, elegant and numerous beauty. Fairy pavilion things were set up on the wall a list of opening and closing is very large, but the decoration is concise and essence of the window. When we entered the five mountains fairy pavilion, not as in the past into the other old house feel dark, depression and even some cold spots, on the contrary feel the hall is spacious and bright.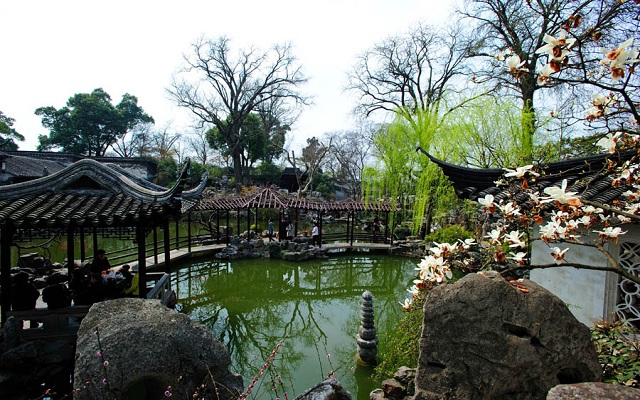 Others: In fact, Liu Lingering Garden had three places,One for the garden road 400 (no. 86, this garden archive location), salcon bought YuanHou, is old curtilage, guangxu thirteen years (AD 1887), in the main hall of renovation, new structure, named "everlasting good hall" (see sweet meditation diary). The liberation for dwellings, homestead is lower than in front of the road 2 to 3 feet, have seen the house with him in the side and a half piece of residual stone, has for the residents of the laundry board, blur, content is GaoFeng one for one lady.
Secondly, east house, namely Liu Shu residence (the author saw a Ming dynasty drum rung in the ruins of the Yellowstone hollow, I suspect the movie house predecessor may be Xu Tai lives), stagnation of thirteen years (AD 1874) in Cheng Shi, turning into a second master temple, cheng qing dynasty for all all (see Yao Chengzu "construction method of the original"), the Anti-Japanese War period, the Japanese aggressors evictions Zhu Guzhuang local-style dwelling houses, expand the barracks, lead to large numbers of refugees, to liberation, buildings have been destroyed, and prepare to get into a channel in house, after called wufu lane.
In 2000, the lingering on surrounding environment, resettlement all dwellings, this ticket office, car parks, office buildings, is built on the site. Three was right in the home, this home ancestral temple west north and south two building, that is the positive curtilage, according to zen diary, its housing and ancestral temple is in guangxu fourteen years (1888 AD) built in August, all in the garden of the three homes, now alone with this place.
How to get to Lingering Garden(Liuyuan)
Bus Routes: No.7,22,33,44,70,85 get off at the station of Liu Lingering Garden road
Metro Routes: Take Line 2 and get off at the station of Shilu Station
Information
Opening Time: 7:30am-5:00pm.
Admission: CNY 55 per person (Peak season)
CNY 35 per person (off-season)
Address: No. 38 Gold Chang area outside the Garden
Time for Visit: 1.5 hours
Most Popular Suzhou Tours including Lingering Garden
1. Private Tour: One Day Suzhou Classic Tour
2. All Inclusive Private Suzhou One Day Tour with Classic Garden
3. Private Essence Tour of Rickshaw Ride and Grand Canal Ride from Shhanghai by Bullet Train
4. One Day Suzhou Garden Tour
5. The Most Recommended Suzhou Day Tour for First Time Traverlers
6. 2-Day Suzhou Tour with Tongli Water Town From Shanghai by Bullet Train
For more tours including Lingering Garden, please refer to Suzhou Tour Packages.
Reviews from Tripadvisor
1. Lovely garden
Built under the Ming Dynasty (AD 1593), the Lingering Garden is reputed to be one of the four most famous garden in China. It features fascinating landscape designs with limestone rocks, ponds and water features and bonsai trees. I loved the fact that it had lots of places to sit and enjoy the peaceful scenery. Our tour guide explained the historical and cultural aspects of this beautiful Chinese garden but all I wanted to do was sit and enjoy the ambiance of this ancient garden. It was a lovely place to visit.
2. Spectacular Gardens, Sensory Overload
Tucked in behind a plain, nondescript entrance way in Suzhou is an amazing jewel and World Heritage Site, the Lingering Gardens. This was my favorite surprise during my entrire China trip. I dubbed it the "Garden of Ten Thousand Photos, because you could literally point your camera randomly and get jigsaw puzzle-level beauty in every shot.
Dating back to 1593, the Lingering Garden has changed ownership and expanded through the centuries to become the stunning bastion of beauty it is today. Mere words are inadequate to describe the peaceful beauty to be found here.
3. Add to your list of places to visit
Suzhou is a beautiful city and it has a number of beautiful gardens to visit - the Lingering Garden is well worth a visit. We visited at the warmest time of year and fairly in the morning - the Lingering Garden were still full with visitors.Even if you don't have someone take you on a tour of the gardens I would recommend that you look at the maps/layout of the gardens before you start walking around to make sure that you get to walk and see all of the gardens.I love to see water lilies especially when they are flowering and was not disappointed to see them in the gardens.What I particularly liked in the gardens was the amazing Bonsai trees. A lovely garden well worth a visit.