Jinze Water Town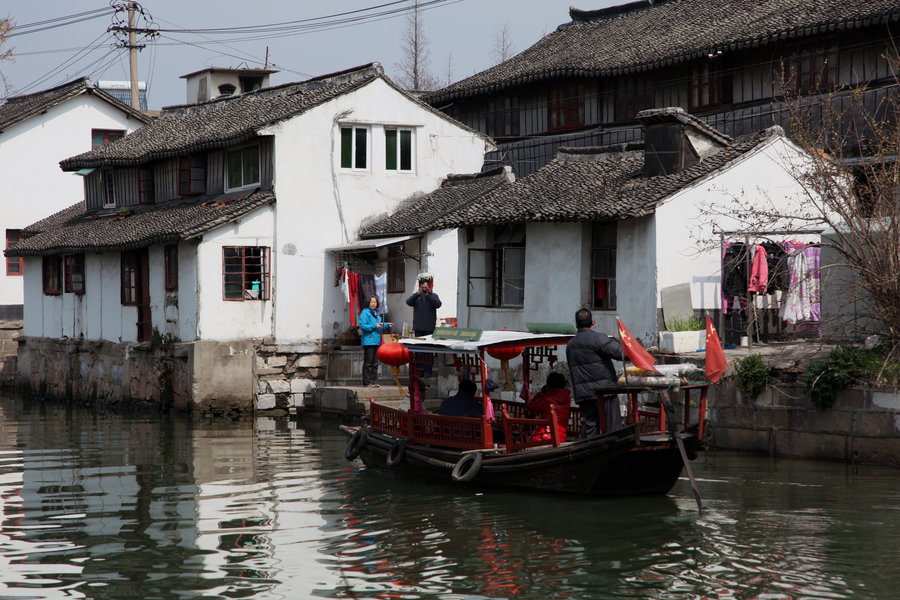 Jinze Water Town (??????)
Introdution to Jinze Ancient Town
Jinze Town locates in Qingpu District, Shanghai, is a peaceful ancient town with a history of over 1,300 years, 20 kilometers southwest of Zhujiajiao Ancient Town, that attracts numerous tourists to experience its traditional water town charms. Differ with other water towns, it is a town with a little more dignity but less delicacy.
Jinze is a very small town that covers an area of no more than 0.6 square km, but within this area, there are more than 10 ancient bridges have been well preserved through the ages. Most of them have gone through the baptism of several dynasties, the longest history of which can be dated back to Song Dynasty (960-1279).
Besides, each bridge in this town, will be connected with a temple. It's said that, during the Three Kingdoms period, the General of Eastern Wu Kingdom led an army here for defending. As the land was crisscrossed by channels and waterways, he ordered his soldiers to build bridges and set up temples on one end of each bridge to pray for safe and peace.
History
The town's history stretches back to before the Song Dynasty (960-1279). By the Qing Dynasty (1644-1911) the town had 42 bridges, which contemporaries described as being "perched like rainbows on its waters." Seven of these still remain.
Bridges in Jinze Town
It renowned for its crisscross waterways, but mostly for its bridges, not on the number but for time-honored bridges with different shapes and varied usage, thus it is entitled the "No.1 Bridge Town" of the southern Yangtze area.
Puji Bridge
Puji Bridge, which was built with purple stones, is 26.7 meters long, only 2.75 meters wide and, with its easy gradient, typical of the bridges built in the Song Dynasty.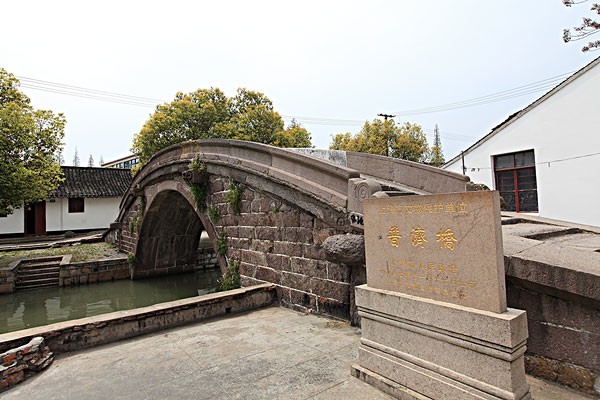 Yingxiang Bridge
Yingxiang Bridge is of a design untypical for south of Yangtze River during the Yuan Dynasty (1279-1368). It lacks guardrails and steps, making it more convenient for cavalrymen to pass over it.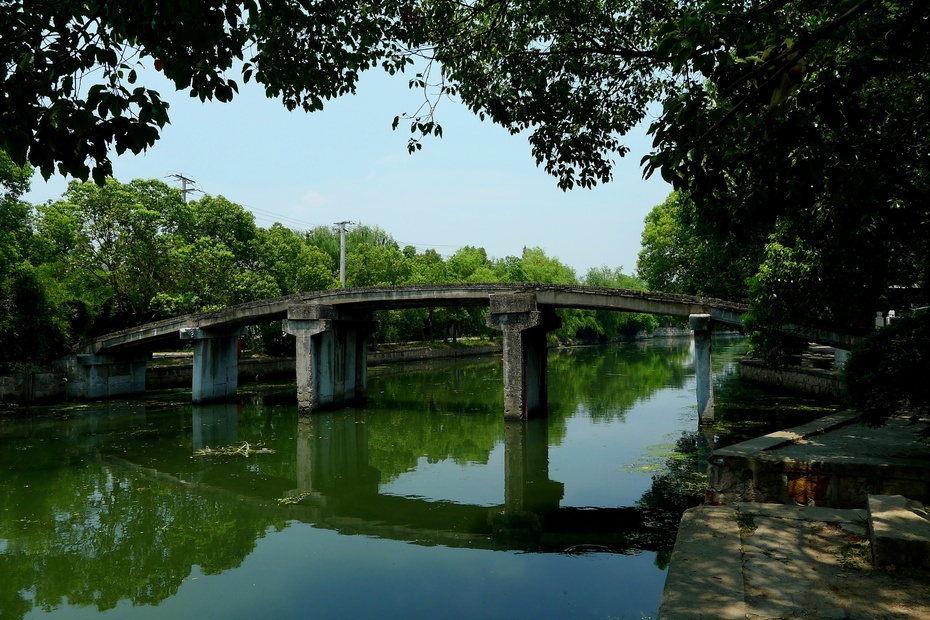 Fangsheng Bridge
Fangsheng Bridge, built in the Ming Dynasty (1368-1644), is beside a monastery and once served as a site for Buddhist disciples to set fish free into the waters.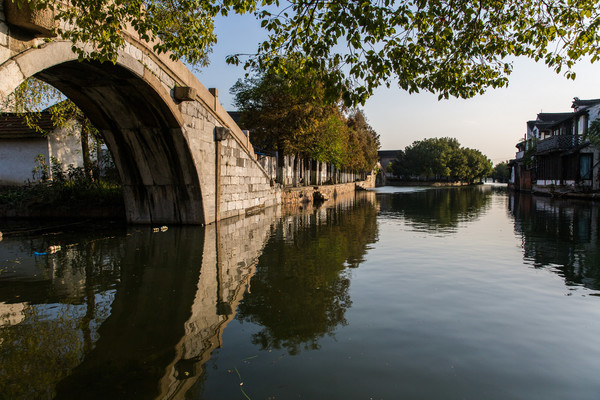 Puqing Bridge
Puqing Bridge, built in 1999, is a reproduction of a famous wooden bridge from the well-known Song Dynasty painting Along the River During the Qingming Festival. The construction, which features interlocking wooden poles to form its arch and elegant body lines, was profiled in a PBS film, China Bridge, in 2000.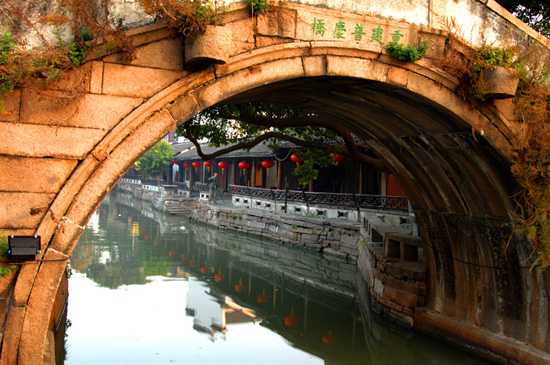 How to get to Jinze
Take Huzhu Bus Line at Chengdu Road North Dagu Road Station to Zhujiajiao, and transfer to Qingjin Bus Line to the last stop.