Overview---Suzhou, Home of Silk
Suzhou is not only famous for Chinese classic garden, also reknowned as the home of silk. Suzhou has been the centre of silk products in China in Ming and Qing dynasties. The history of silk can be dated back to 6,000 years when the people who live in the region started to make silk fabric. Luozu was the inventor whose husband is the Yellow Emperor Huangdi. Suzhou has been associated with royalty and wealth. And Suzhou has played an important role in China silk trade. Silk garments were worn by emperors and royalty, and it was a status symbol, and silk cultivation became an integral part of Suzhou's commerce, during Ming and Qing dynasties, suzhou silk industry got its heyday.
In addition to its stunning gardens and flowing canals, Suzhou has been at the centre of China's illustrious silk trade for centuries. Delve into the ancient techniques and fine craftsmanship of Suzhou's most famous export. The history of silk can be dated back to 6,000 years when the people who live in the region started to make silk fabric. Luozu was the inventor whose husband is the Yellow Emperor Huangdi. Suzhou has been associated with royalty and wealth, thus, Suzhou has had a major part to play in the prosperity of China's silk trade. Silk was, of course, the material of choice for the garments of the ruling classes and, since the arrival of the gentry, cultivation of silk has been an integral branch of Suzhou's past.
The Jiangsu Province is well known as the silk capital of China and, during the Tang and Song dynasties, it was the centre of silk production. This continued into the Ming and Qing dynasties, when silk weavers in Suzhou made most of the high-grade material especially for the royal families.
Private Suzhou Silk Day Tour is definately the best tour for visitors who are interested in Silk culture of China.
Tour Itinerary
Place&Transport: Suzhou
Today's Activities: Suzhou Silk Museum, Humble Administrator's Garden, Suzhou No.1 Silk Factory, Suzhou Silk Embroidery Research Institute
Accommondation: N/A
Meal: N/A
In the morning, our tour guide will pick you up at your hotel in Suzhou downtown or Suzhou train station, you will find a welcome signage "Suzhou Private Tour". And your tour in Suzhou start as below: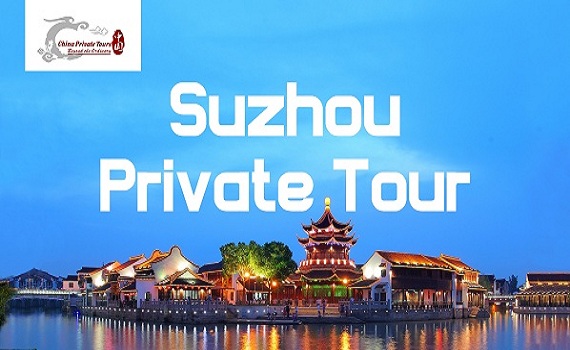 Our Suzhou Pick Up Sign "Suzhou Private Tour"
Your first destination is Suzhou Silk Museum. No visit to Suzhou is complete without investigating the provenance of its silk and the best place to start is the Suzhou Silk Museum. Located in No.2001, Renmin Road, Suzhou, Suzhou silk museum is the first museum that specializes in silk in China, which can give you an excellent overview of silk culture in China, it documents the history of silk production and Suzhou embroidery from around 2000BC.
Suzhou Silk Museum covers an area of 9,410 square meters. There are many Exhibits include old looms with demonstrations, ancient silk patterns and an explanation of sericulture. Now the Suzhou silk museum become one of the most popular sceneries.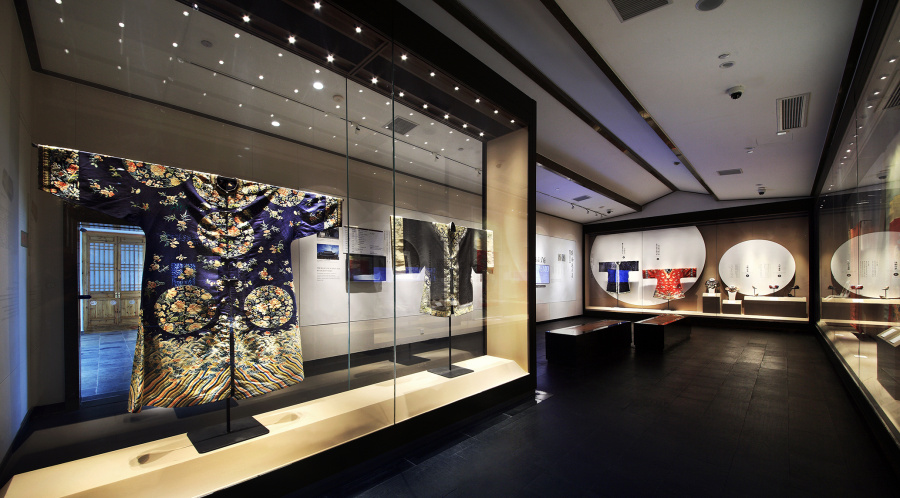 Next to Humble Administrator's Garden. Humble Administrator's Garden is the largest and most renowned. Due to its unique designs and ethereal beauty, the garden has garnered many special honors. It is listed as a World Cultural Heritage site and has also been designated as one of the Cultural Relics of National Importance under the Protection of the State as well as a Special Tourist Attraction of China. Along with the Summer Palace in Beijing, the Mountain Resort of Chengde in Hebei Province and the Lingering Garden in Suzhou, it is considered as one of China's four most famous gardens. No other classic garden in the country has been honored more than this one.
The garden consists of Eastern, Central and Western sections as well as some residences of the former owners. The residential houses are of typical style of Suzhou Local Residences, whose feature can be seen in the famous water township Zhouzhuang not far from Suzhou City. The site of the residences has been rebuilt as the Garden Museum now.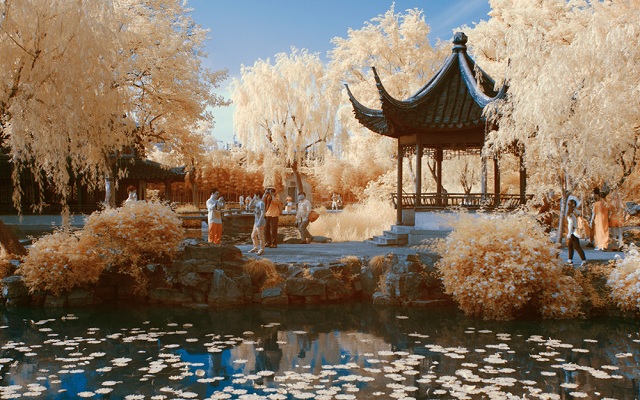 Move on to Suzhou No.1 Silk Factory. Suzhou remains a hub of the national silk industry and to see how specialised local expertise has advanced production methods, take a tour of the No.1 Silk Factory. Founded in 1926 as a state-owned factory, you'll get an insight of how established practices of harvesting silk have been blended with modern methods. Workers still unravel the cocoons by hand, making the manufacture as delicate as it was 1,000 years ago.
This Suzhou Silk Factory gains a good reputation in China silk for its traditional skills to make silk and the exhibitions of culture and history of silk in China, it has been a leader in local silk production. A complete silk manufacturing facility, the No. 1 Silk Factory handles every facet of production from raising silkworms and cocoon boiling to reeling and packing. The Suzhou Silk Factory is also open to travelers now. Visit this Suzhou Silk Factory, travelers can get the knowledge of the whole life of a silkworm, the process of silkworm breeding, how the silkworm spinning silk, how the silk make into various kinds of stuffs and appreciate various kinds of silk scarves, bedding and other items.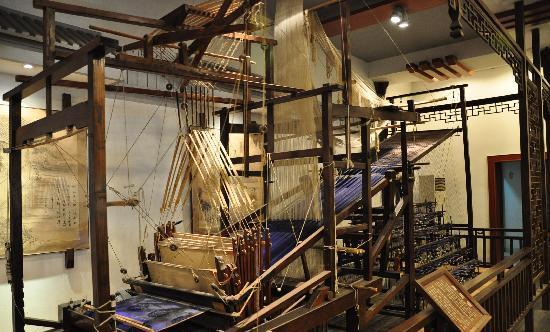 Your final stop is Suzhou Silk Embroidery Research Institute. Suzhou Embroidery is situated in the Mountain Villa of Secluded Beauty, a famous garden in Suzhou, which was built in the Qing Dynasty. Covering an area of only 0.2 hectares, the mountain villa of Secluded Beauty is celebrated for its elegant architecture and beautiful scenery. Its major attraction lies in the artificial mountain which is made up exclusively of Taihu rocks.
While wandering through the mountain caves, you will feel as if confronted with a full mountain range. Established in 1957, Suzhou Embroidery Research Institute now has over 100 specialized experts including senior craftsmen and highly qualified artists. Many silk embroideries found in the Embroidery Research Institute are fashioned from top quality silk. With a long history, Suzhou embroidery is characterized by beautiful patterns, elegant colors, and rich and meticulous stitching. It is like an actual painting when observed at a distance, but upon close inspection the individual silk threads can be seen.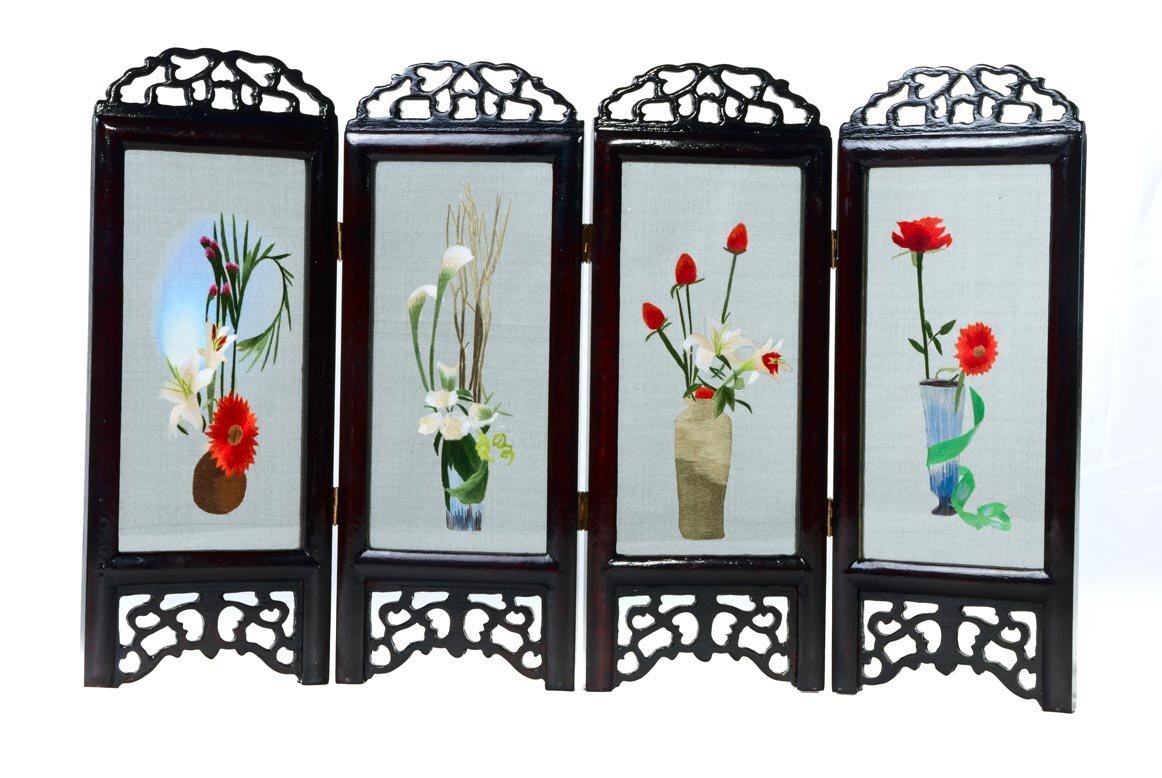 After the tour ends, drive you back to Suzhou train station or your hotel in Suzhou downtown. Have a pleasant trip.
Price Per Person in US Dollars