Tour Itinerary
Place&Transport: Shanghai to Suzhou
Today's Activities: Zhouzhuang Water Town, Jinxi Water Town
Accommondation: N/A
Meal: N/A
In the morning, our tour guide will pick you up at your hotel in Shanghai or Shanghai train station, you will find a welcome signage "Suzhou Private Tour". And you will be transferred to Zhouzhuang directly.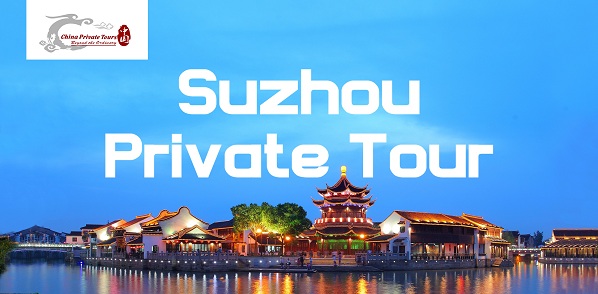 Our Suzhou Pick Up Sign "Suzhou Private Tour"
After arrived at Zhouzhuang Water Town. Zhouzhuang, one of the most famous water townships in China. It is noted for its profound cultural background, the well preserved ancient residential houses, the elegant watery views and the strong local colored traditions and customs. You will see the highlights of Zhouzhuang as below:
The first stop is Shen House: The Hall of Shen's Residence, originally known as Jingye Tang, was built by Shen Wansan's (a legendary tycoon in the south of the lower reaches of the Yangtze River) descendant Shen Benren in the year of 1742. It is typical architecture of water village of the south of the lower reaches of the Yangtze River.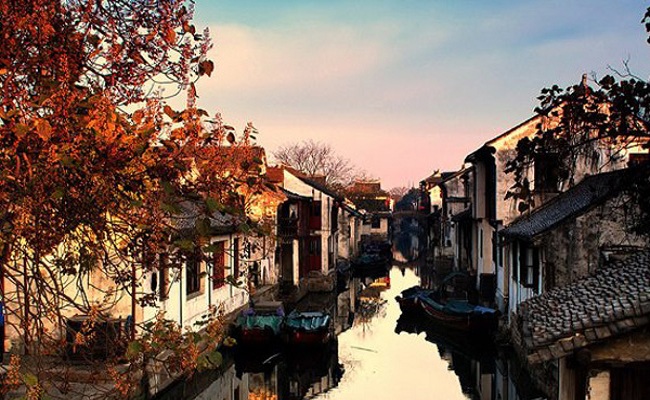 Next is the Residence of Shen wansan. This attraction, based on relevant stories of Shen Wansan, vividly displays how he obtained his wealth, his bumpy experience, legendary lifetime and the daily life of the whole family via bronze statues, brick carvings, realistic models, comic strips, clay sculptures and any other means of aesthetic expressions. It is no doubt that it is a human landscape of moment in Zhouzhuang.
Move on to Twin Bridge. Twin Bridge is made up of a stone arch bridge – Shide Bridge and a stone beam bridge – Yong'an Bridge. The locals also refer to it as Key Bridge because of the shape of the two bridge holes, one being round, the other square, much like the keys people use in the ancient times. Photographers prefer this magic place, too. Finding a vintage point, you can fix your experience with your camera.
In the afternoon, you will head for Jinxi Water Town. There are five lakes and over 30 bridges cross the waterways of the town, is famous with its delicate architecture and laid back lifestyle.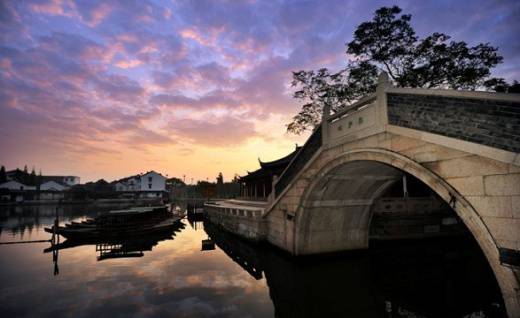 The Lotus Pool Temple and Wenchang Pavilion are major attractions to visitors to the town, which are well preserved historical sites. The temple consisted of a palace hall, rooms along the veranda surrounding the hall, a meditation room, pavilions, courtyards and a gaily-painted pleasure-boat. The scale of the temple rivaled other more famous ones in China in those days.
After the tour ends, drive you back to your hotel in Shanghai or Shanghai train station.
Price Per Person in US Dollars