Tour Itinerary
Place&Transport: Suzhou
Today's Activities: Local Wet Market, Pingjiang Historic Street, Shantang Street, Master of Nets Garden, Suzhou No.1 Silk Facotory
Accommondation: N/A
Meal: N/A
In the morning, our local Suzhou tour guide will pick you up at your hotel lobby in Suzhou or Suzhou train station, you will find a welcome signage "Suzhou Private Tour". And your tour in Suzhou start.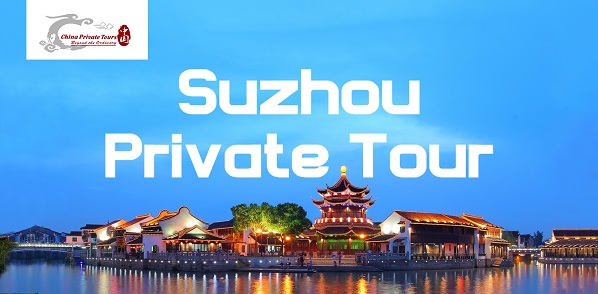 Our Suzhou Pick Up Sign "Suzhou Private Tour"
Your first destination is local Wet Market, which was traditionally selling the freshest produce, meat and other food products, because a majority of the goods sold are locally grown in the region. You will learn how to grocery shop like the Hangzhounese at a neighborhood wet market. Bargain hard for your daily bread so you can cook everything on today's menu!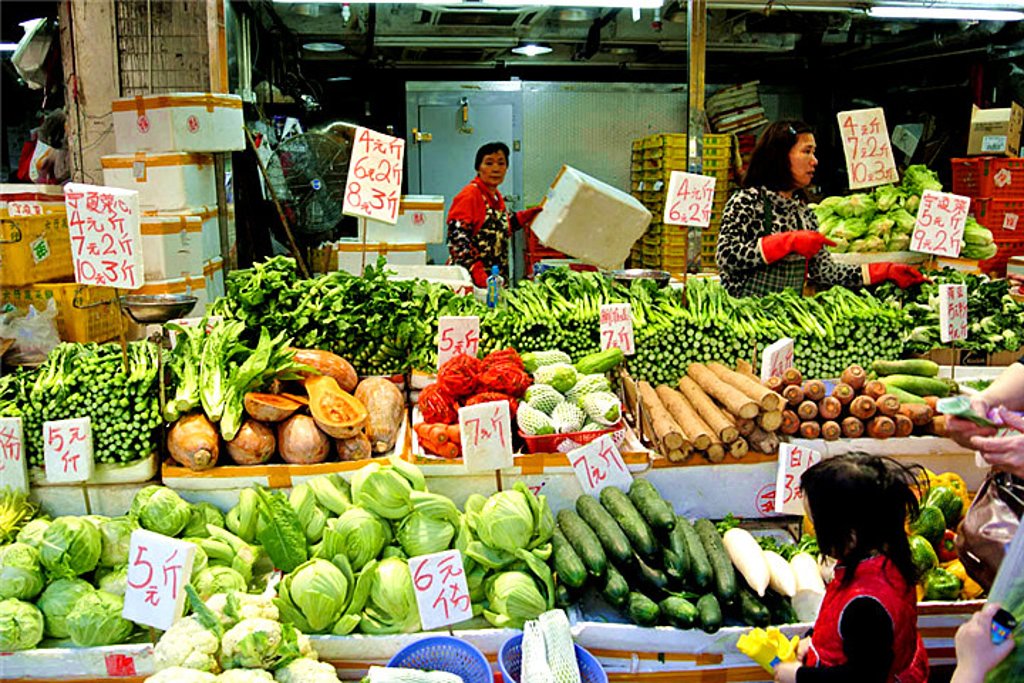 Next to Pingjiang Historic Street. Walk around Pingjiang Historic Street. For an authentic taste of city life in old Suzhou, a stroll down Pingjiang Street is a great way to get acquainted with the local vibe. Quiet, leafy and slow-paced, the street is lined with old Chinese houses as well as restaurants and teahouses serving traditional foods and drinks. What's more, there are a variety of upscale cafes catering to the chic crowd at each corner. You can taste a few traditional Chinese snacks while your guide tells you more about the history of the street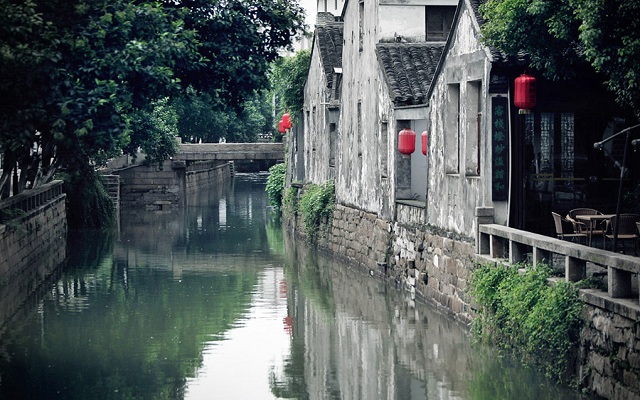 Continue your tour to Shantang Street is also called Seven-mile Shantang, is located in the northwest of Suzhou, and the total length of it is about seven li (3.5 kilometers). Shantang Street in Suzhou attracts many tourists from home and abroad. Most of them prefer traveling along the canal, enjoying beautiful scenery. Owing to its distinguished geographic location and convenient water and land transportation, Shantang Street was one of the streets which trade and culture were most highly developed in Ming and Qing dynasties, regarded as "the No.1 Ancient Street in China".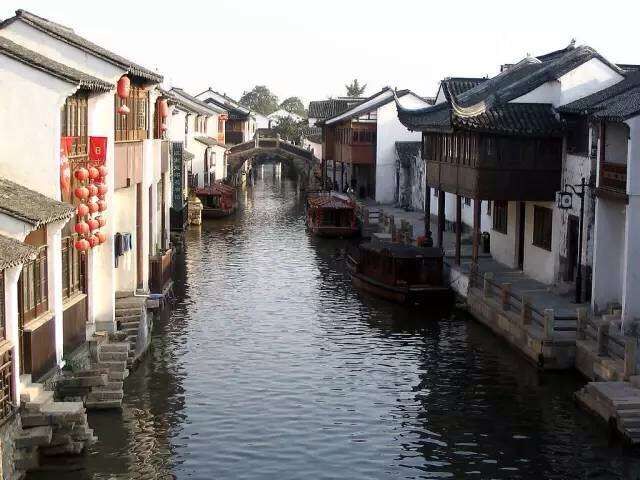 Move on to Master of Nets Garden, which is the smallest of the Suzhou residential gardens, yet it is the most impressive because of its use of space which creates the illusion of an area that is much greater than its actual size. The garden is divided into three sections: a residential section, the central main garden and an inner garden. This 12th century gem (later refurbished in the 18th century) and UNESCO World Heritage Site boasts an impressive garden and nightly Kunqu opera performances, but it's best known for its architectural splendor. The garden is especially fancied by overseas visitors and is praised as the most ornate and intact private gardens in Suzhou.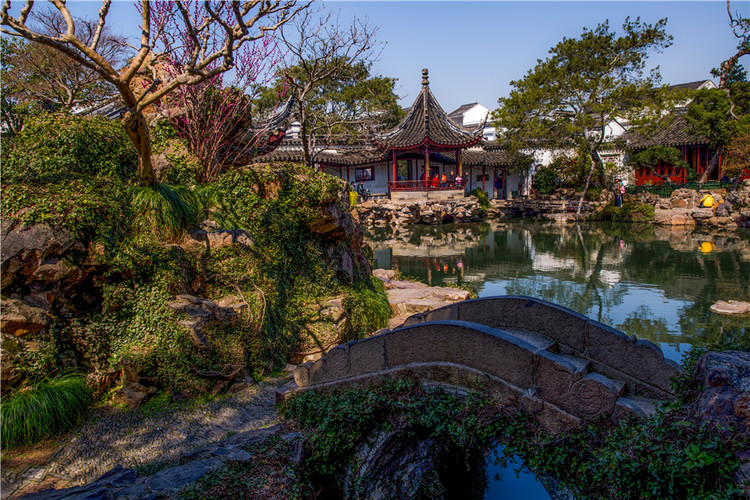 Your final stop is Suzhou No.1 Silk Facoty. It was built in Suzhou in 1926. It is divided into three parts: the exhibition hall which showsthe history of Suzhou silk and some ancient collections; the working spot, where you can see how the silk is made; and the product exhibition hall, exhibiting the main products of this factory, the silk wadding quilts. The factorygains a good reputation in the silk industry for its complete technical process of silkworm raising, cocoon sorting, cocoon boiling, and silk reeling, rewinding and packing. Suzhou first silk mill provides magic silk production and fashion show the whole process, so as to prove the Chinese silk glorious history. At the same time, it also describes the history of the development of Chinese silk response which further profound Chinese culture. In this factory you can not only see how the silk is processed from worm to the final product, but also learn some histories of silk in China.
After the visit of Suzhou No.1 Silk Factory, you will be taken back to Suzhou train station.
There are some useful Tips for you to puchase train ticket between Shanghai and Suzhou:
From Shanghai to Suzhou:
Option 1: G7104 Shanghai Hongqiao Station to Suzhou Station: Depart at 08:54AM and arrive at 09:30AM
Option 2: G7006 Shanghai Station to Suzhou Station: Depart at 09:00AM and arrive at 09:25AM
Please choose one of the above options according to your hotel location
From Suzhou to Shanghai
Option 1: G7119 Depart at 17:56 from Suzhou Station and arrive at Shanghai Hongqiao Station at 18:32
Option 2: G7243 Depart at 18:02 from Suzhou Station and arrive at Shanghai Station at 18:27
Price Per Person in US Dollars