Tour Itinerary
Place&Transport: Suzhou
Today's Activities: Boat Ride on Grand Canal, Panmen Gate, Precious Belt Bridge
Accommondation: N/A
Meal: N/A
In the morning/afternoon, you will take bullet train from Shanghai to Suzhou. Upon arrival, our local Suzhou tour guide will pick you up at the exit of Suzhou train station, you will find a welcome signage "Suzhou Private Tour". And your Suzhou half day tour of Grand Canal Exploration start as below: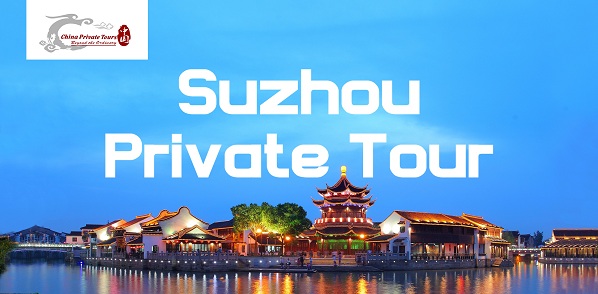 Our Suzhou Pick Up Sign "Suzhou Private Tour"
Our driver will take you to dock for your Boat Ride on Grand Canal. The attractions along the canal tour are the old site of Suzhou city gate, the couple's Retreat Garden, the one-century-old Suzhou University, the longest existing arch bridge in China, Baodai Bridge, the one and only existing ancient water and land city gate in the world and more. On special occasions there are traditional weddings and water based activities like boat racing by the canal.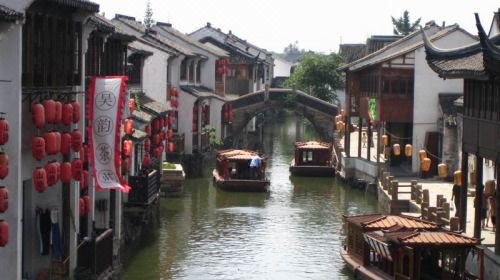 Move on to Panmen Gate. Panmen Gate located at the southwestern corner of Suzhou, one of ancient cities in China. With a history of 2,500 years, this city gate is the most completely preserved part of the ruins of. With water gates and land gates towering side by side, Panmen Gate looks very imposing. The gate tower of Suzhou looks magnificent, with flying eaves and up-turning corners. Equipped with all kinds of facilities needed in ancient defensive battles, such as shooting holes, sluice gateways and lookout towers, the city gate seems to have brought the ancient city of Suzhou back to us.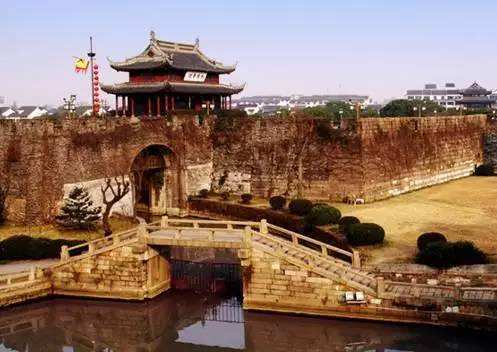 Your final stop is Precious Belt Bridge. The Precious Belt Bridge also named Baodai Bridge, which is a stone arch bridge near Suzhou. The Precious Belt Bridge is located at the intersection of the Grand Canal and Tantai Lake, about 2.5 kilometer south east of Suzhou. The Precious Belt Bridge spans 317 meters and has a width of 4.1 meters. The construction of Baodai Bridge is particularly. Precious Belt Bridge was built with strong and elegant Jinshan granite. The length between first and last arches measures 249.5 meters. The approaching embankment at the northern end measures 23.2 meters and the southern one, 43.6 meters. It is 4.1 meters wide and the average arch span is 4.6 meters.
After the tour of Baodai Bridge, you will be taken back to your hotel in Suzhou or Suzhou train station and your tour in Suzhou ends.
There are some useful tips for you to puchase train ticket between Shanghai and Suzhou:
From Shanghai to Suzhou:
Option 1: G7104 Shanghai Hongqiao Station to Suzhou Station: Depart at 08:54AM and arrive at 09:30AM
Option 2: G7006 Shanghai Station to Suzhou Station: Depart at 09:00AM and arrive at 09:25AM
Please choose one of the above options according to your hotel location
From Suzhou to Shanghai
Option 1: G7119 Depart at 17:56 from Suzhou Station and arrive at Shanghai Hongqiao Station at 18:32
Option 2: G7243 Depart at 18:02 from Suzhou Station and arrive at Shanghai Station at 18:27
You can ask your hotel help you book it or you can book it online by yourself. (Ctrip.com)
Note: Plz book the train ticket in advance in case sold out, especially on weekend or public holiday
Price Per Person in US Dollars