Summary
Day 1 Arrive in Shanghai
Day 2 Shanghai: Yuyuan Garden, Shanghai Museum, Nanjing Road, Oriental Pearl TV Tower
Day 3 Suzhou Day Tour from Shanghai by train: Lingering Garden, Panmen Gate, Suzhou Museum, Grand canal cruise.
Day 4 Shanghai--Guilin by Flight, Seven Stars Park
Day 5 Guilin: Reed Flute Cave, Elephant Trunk Hill, Rice Noodle Banquet
Day 6 Guilin: Longsheng Town, Longji Terraced Fields, Huangluo Yao Village, Pingan Zhuang Village
Day 7 Guilin: Li River cruise, Yangshuo, Moon Hill, Big Banyan Tree
Day 8 Guilin--Chengdu by Flight, Sichuan Opera, Hot Pot
Day 9 Chengdu--Xi'an by Flgiht: Panda Breeding and Research Centre, Jinli Ancient Street, Fly to Xi'an
Day 10 Xi'an: Shaanxi History Museum, Big Wild Goose Pagoda, Muslim Quarter
Day 11 Xi'an Terracotta Warriors, Ancient City Wall, Tang Dynasty Show & Dumpling Banquet
Day 12 Xi'an--Beijing by Flight, Tian'an men Square, Forbidden City
Day 13 Beijing: Great Wall, Underground Palace, Bird's Nest
Day 14 Departure Beijing
DAY 1
Place&Transport: Arrive in Shanghai, the international flight not included
Today's Activities: Transfer from airport to your hotel
Accommondation: 4 Stars Hotel (Can be customized) in Shanghai
Meal: N/A
Welcome to shanghai, the No.1 metropolis in China. Located in the Yangtze River Delta in East China, Shanghai sits on the south edge of the mouth of the Yangtze in the middle portion of the Chinese coast. As the ecomomy center of China, Shanghai has witnessed dramatic changes of the country since reform and opening up in 1980s. It has been described as the "showpiece" of the booming economy of mainland China. Besides, Shanghai is also a popular tourist destination renowned for its historical landmarks.
Taking off the plane, you will be picked up at the exit of the airport by our Shanghai local tour guide with a welcome signage "China Private Tour" and escorted to your hotel directly. The rest time is for you to have a rest and overcome jetlag.

DAY 2
Place&Transport: Shanghai
Today's Activities: Yuyuan Garden, Shanghai Museum, Nanjing Road, Oriental Pearl TV Tower
Accommondation: Four Stars Hotel (Can be customized) in Shanghai
Meal: B, L
Today: in the morning you'll start the day with Yuyuan Garden, the best private garden in Shanghai. This garden which is a must for visitors from the foreign countries represents the past of Shanghai. The pavilions, halls, rockeries, ponds and cloisters in the garden all have unique characteristics. Next to the Garden is the most popular bazaar in Shanghai, here you can see a wide range of local street food, souvenirs, etc.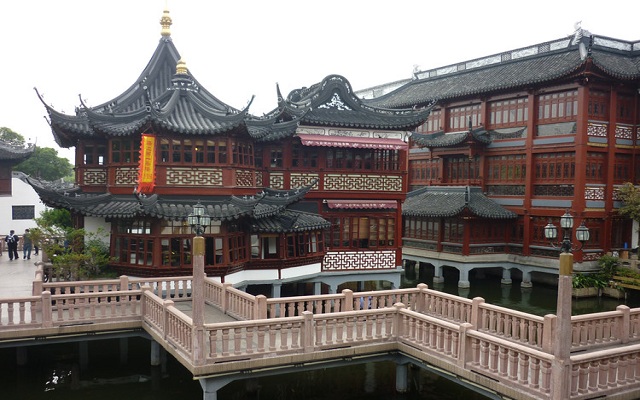 Yuyuan Garden
After lunch, you are recommended to visit the renowned Shanghai Museum. The Shanghai Museum is a museum of ancient Chinese art, situated on the People's Square in the Huangpu District of Shanghai, The museum has a collection of over 120,000 pieces, including bronze, ceramics, calligraphy, furniture, jades, ancient coins, paintings, seals, sculptures, minority art and foreign art. The Shanghai Museum houses several items of national importance, including one of three extant specimens of a "transparent" bronze mirror from the Han Dynasty.
After that you will go to Nanjing Road, No.1 shopping street in China. Thousands of shops there welcoming the visitors from afar. Over 50 famous old brand shops which have at least 100 years history can be seen in this street. And you can have a dinner to enjoy the characteristic local dishes in the restaurants along the road.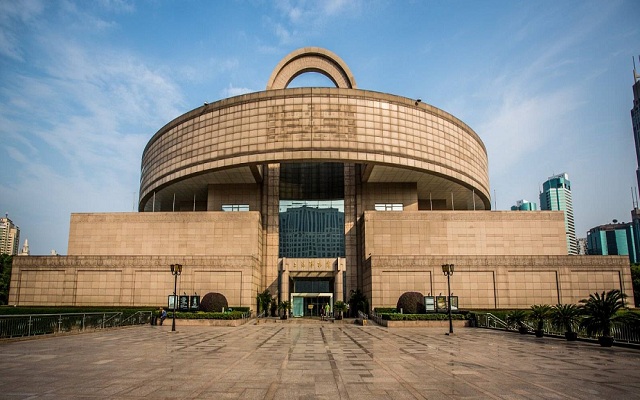 Shanghai Museum
At last, visit Oriental Pearl TV Tower. Completed in 1995 to a highly innovative design, Shanghai Oriental Pearl TV Tower has become a symbol of excellence in architecture and is a favourite sight for tourists in Shanghai. When viewed from the Bund at night, the tower's three-dimensional lighting makes it a delight of brilliant color. At 468 meters, it is the third highest TV and radio tower in the World. You can have a bird view on the Sencond ball of the tower, one of the best place for sightseeing in Shanghai.
Drive you back to your hotel.
DAY 3
Place&Transport: Suzhou day tour from Shanghai by train
Today's Activities: Lingering Garden, Panmen Gate, Suzhou Museum, Grand canal cruise.
Accommondation: Four Stars Hotel (Can be customized) in Shanghai
Meal: B, L
Today: In the morning, drive you to Shanghai train station for your train to Suzhou. After arrived in Suzhou, our tour guide will wait for you at the exit with a welcome signage "China Private Tour". And your trip begins with the famous classical garden-The Lingering Garden. The garden is famous for the exquisite beauty of its magnificent halls, and the various sizes, shapes, and colors of the buildings. Similar with other renowned gardens in Suzhou, the Lingering Garden seeks to create stunning natural landscapes within limited space. In the garden, domiciles, ancestral temples and private gardens are included. Buildings, trees, and flowers blend harmoniously with their surroundings.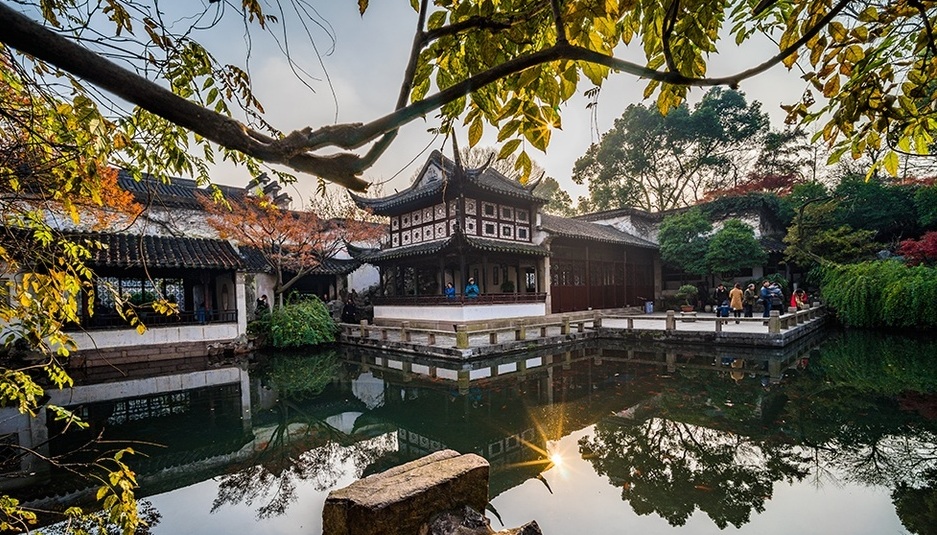 Lingering Garden
After that, you will visit the Panmen Gate. Panmen Gateis part of the ancient city wall built in 514 BCE that surrounded and protected Suzhou. It is so famous for its complex of both land and water city gates that many times, people directly refer to it as the "Land and Water Gate". In order to attract more tourists, in recent years, the city of Suzhou has renovated the old wall and built many other attractions around the original gate in the Pan Gate Scenic Area
in the afternoon, Continue the tour to the Grand Canal, in Suzhou serves as the most convenient traffic web that covers the whole city. The majority of Suzhou attractions can be linked by the Grand Canal cruise. Therefore it's quite amazing to have a cruise along the canal.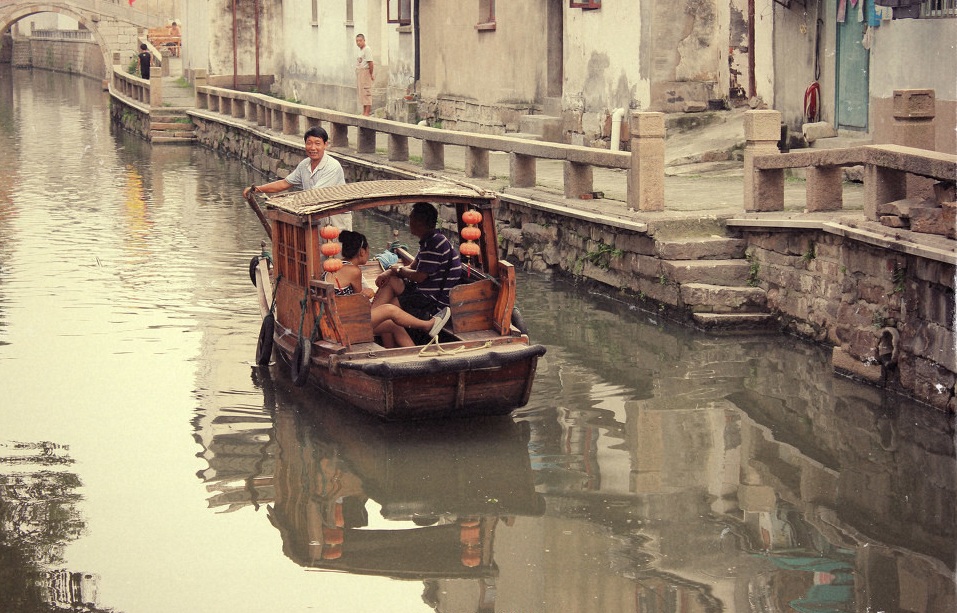 Boat Ride on Grand Canal
At last, you can appreciate the various delicate collections in Suzhou Museum. The new museum housesover 30000 cultural relics --- most notably for excavated artifacts, Ming and Qing Dynasty paintings and calligraphy, andancient arts and crafts. The new Suzhou Museum is said to be the last design of the well-known architect, Mr.I.M.Pei, in his career. Therefore, not only does it become a monumental building in Suzhou, but also a significant construction, merging the traditional Chinese architectural design with the future.
After finished Suzhou Museum, drive you to train station and once you arrived in Shanghai, you will be taken back to your hotel.

DAY 4
Place&Transport: Shanghai to Gulin by Flight
Today's Activities: Leave Shanghai for Guilin, Seven Stars Park
Accommondation: Four Stars Hotel (Can be customized) in Guilin
Meal: B, L
Today:you will be transferred to Shanghai airport and fly to Guilin.

After landing, our Guilin local tour guide will pick you up at the exit of airport with a welcome signage "China Private Tour" and drive to your hotel immediately.
After short break, your trip begin in late afternoon. You can enjoy the beautiful scenery in Seven Star Park. Registered as one of the best city parks in China, the Guilin Seven Star Park (Qixing gongyuan) is for sure the attraction that you should do when having some extra time in the city. Most picturesque and visited park of Guilin area, the Seven Star Park is also the largest park of the city for its more than 120 hectares of mountains, clear water, amazing stone forest, calm valleys, animals and plants diversity and valued cultural relics.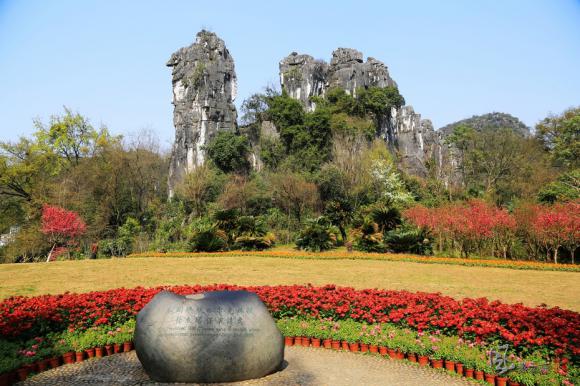 Seven Star Park
Drive you back to your hotel.
DAY 5
Place&Transport: Guilin
Today's Activities: Reed Flute Cave, Elephant Trunk Hill, Rice Noodle Banquet
Accommondation: Four Stars Hotel (Can be customized) in Guilin
Meal: B, L, D
Today: As the old saying goes, "Guilin's scenery is peerless in the world." Today please enjoy your tour to Reed Flute Cave first. It is a natural limestone cave with multicolored lighting and has been one of Guilin's most interesting attractions for over 1200 years. It is over 180 million years old. The cave got its name from the type of reed growing outside, which can be made into melodious flutes. Reed Flute Cave is filled with a large number of stalactites, stalagmites and rock formations in weird and wonderful shapes.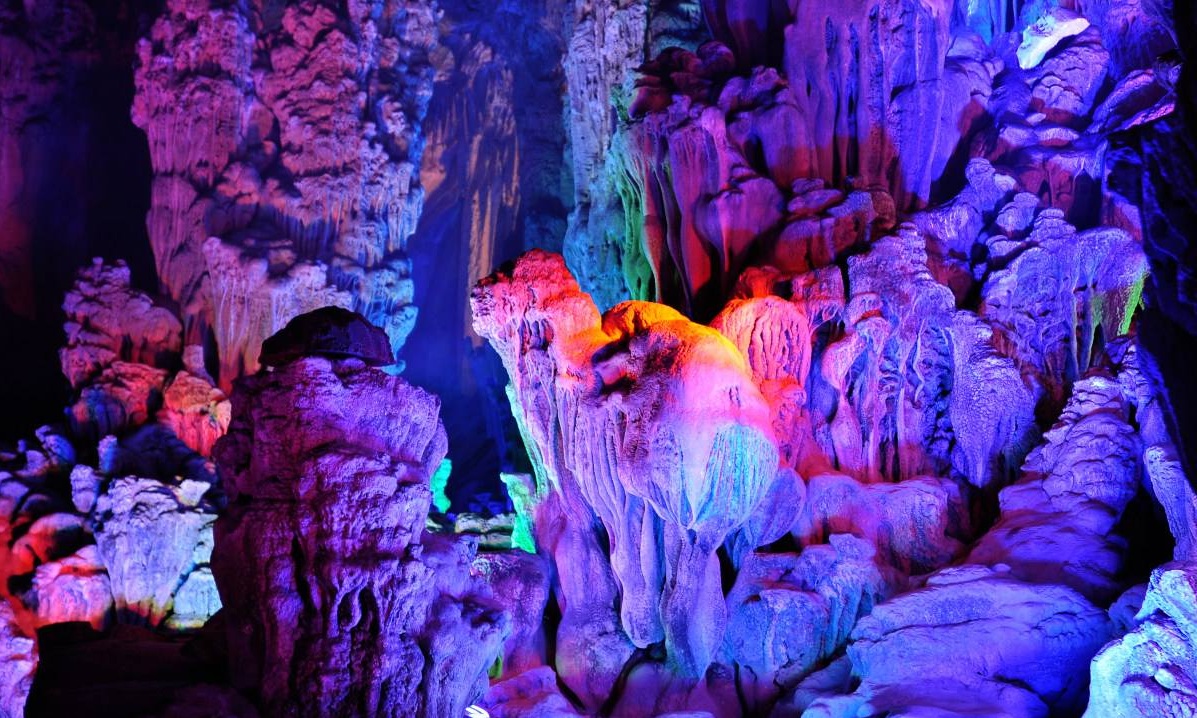 Reed Flute Cave

After that, you will step to Elephant Trunk Hill, which is the symbol of the city of Guilin. It got its name because it looks like an elephant drinking water. The round opening that would be under the elephant's trunk is known as Water-Moon Cave because at night the reflection of the moon can be seen through the arch and it looks as if it is under the water and floating on the surface of the water at the same time.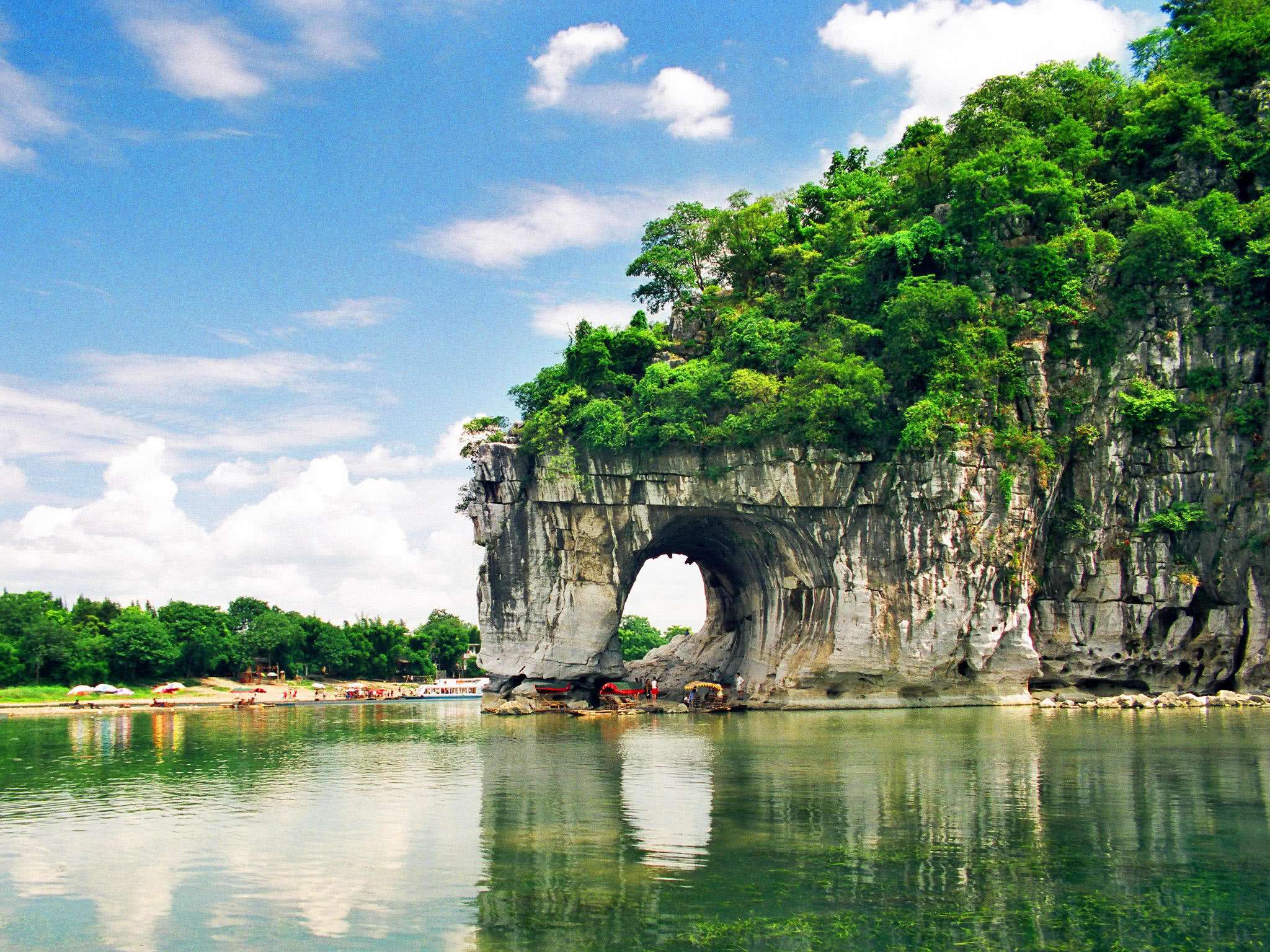 Elephant Trunk Hill
Afterwards, you will enjoy the Rice Noodle Banquet for dinner. Drive you back to your hotel after dinner.
DAY 6
Place&Transport: Gulin to Longsheng Town
Today's Activities: Longsheng Town, Longji Terraced Fields, Huangluo Yao Village, Pingan Zhuang Village
Accommondation: Four Stars Hotel (Can be customized) in Guilin
Meal: B, L
Today:After breakfast, drive to Longsheng and have a full day excursion to Longsheng for the Rice Terraces and ethnic minority culture. Known to the world as an essential part of Guilin highlight, Longji Terrace in Chinese is also called Dragon's Backbone Rice Terraces or Long sheng Rice Terraces because of its location in Long Sheng County of Guilin. The Longji rice terraces area is famous for the excessively large number of terraced rice paddy fields on its mountain, which have created an intricate pattern on the hillsides. The scenery here is absolutely gorgeous around the world.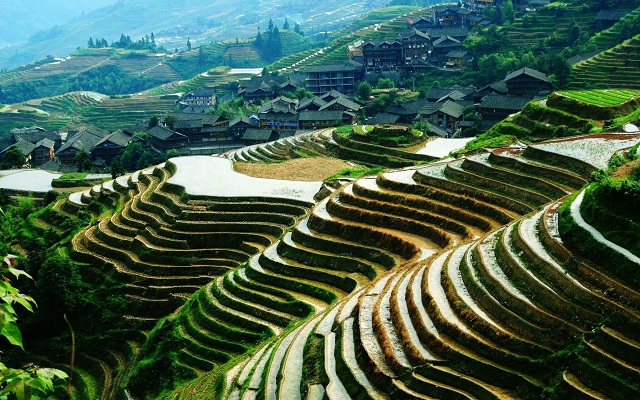 Longji Terrace
Set amongst the villages of the minorities Zhuang and Yao, the area allows for easy to moderate walking/hiking possibilities along and up hillsides to view the panoramas of the terraced rice fields, as well as glimpse the rural life and style of architecture found in the forest-fringed villages.
Then drive back to your hotel in Guilin.
DAY 7
Place&Transport: Guilin Li River cruise down to Yangshuo
Today's Activities: Li River cruise, Yangshuo, Moon Hill, Big Banyan Tree
Accommondation: Four Stars Hotel (Can be customized) in Yangshuo
Meal: B, L
Today: You'll take boat cruise from Guilin to Yangshuo. Lijiang River is a bright pearl on the list of China's tourist attractions and it is the highlight of sightseeing tour in Guilin. The 83-kilometer journey boat from Guilin down the river to Yangshuo through the numerous loft peaks of varied shapes is just like enjoying a melodious symphony. On the 83-kilometer riverbank form Guilin to Yangshuo line numerous natural wonders, which have inspired the saying: "Guilin has the most beautiful scenery in China, and Yangshuo is the most beautiful part of Guilin."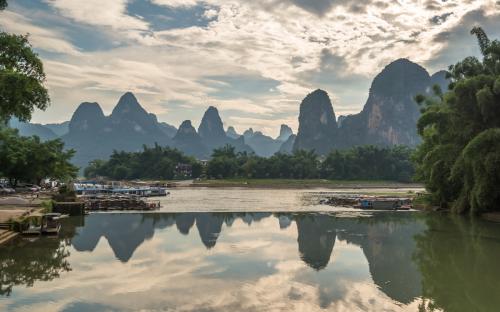 Li River Cruise
After reaching Yangshuo, you can take minibus or ride a bicycle to feast your eyes with beautiful country landscape. As you pass paddy fields and buffalos you can find how the local farmers work and live. Visit Moon Hill, ancient Big Banyan Tree and local farmer's house, as well as enjoy a panoramic view of that area if you climb up to the peak of Moon Hill. You can live in a local hotel in Yangshuo tonight.
DAY 8
Place&Transport: Guilin to Chengdu by Flight
Today's Activities: Sichuan Opera, Hot Pot
Accommondation: Four Stars Hotel (Can be customized) in Chengdu
Meal: B, D
Today:in the early morning, you will be transferred to Guilin airport, and then take the flight from Guilin to Chengdu. Upon arrived in Chengdu, our Chengdu local tour guide will pick you up at the exit of airport with a signage "China Private Tour" and escorted to your hotel directly. After a short break in the hotel, your tour starts in the late afternoon.
You will sit in the tradtional tea house to sip flavored tea and appreciate the famous Sichuan Opera. Sichuan Opera features vivid, humorous narration, singing, and acrobatics. It also boasts a system of stylized movements and its acting is both exquisite and lively. To portray special characters, the opera incorporates a series of stunts, including the famous "face-changing" and "Spitting fire".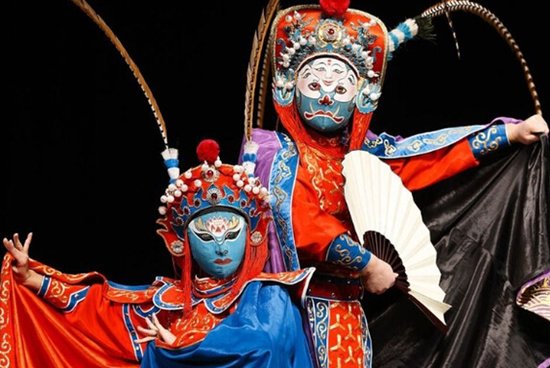 Sichuan Opera
Besides, you can look for a local restaurant to taste the real Sichuan Hot Pot. The Chengdu hotpot contains red spices, red-hot soup, dense peppers, and a hint of spices at the bottom of the pot. Just this glimpse of the boiling water arouses the spread of saliva.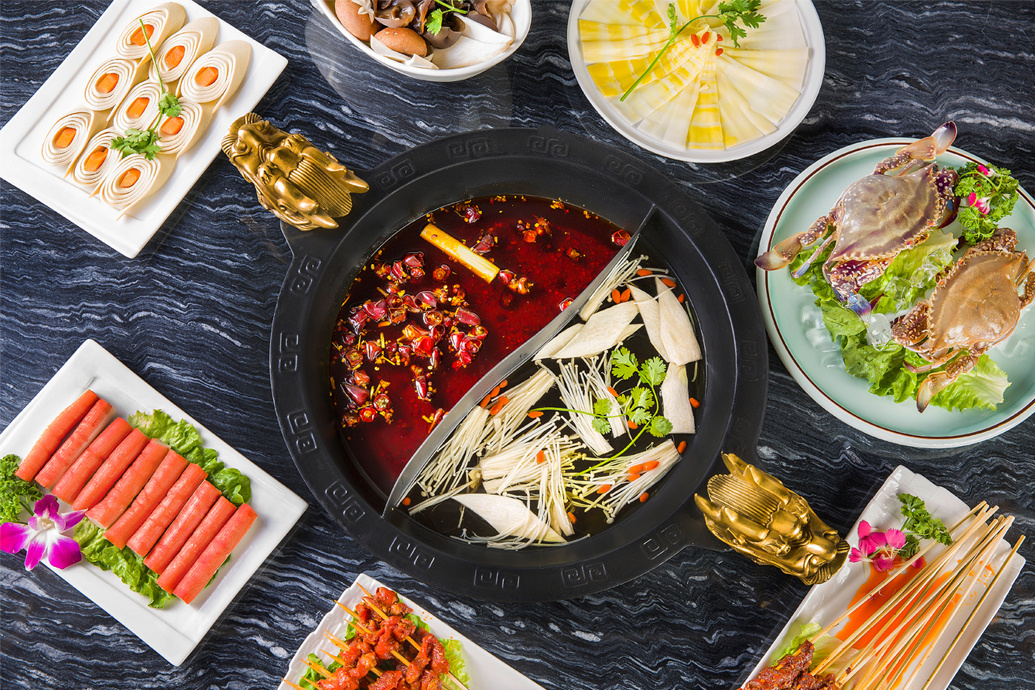 Hot Pot
Drive you back to your hotel.
DAY 9
Place&Transport: Chengdu, Leave for Xi'an by Flight
Today's Activities: Chengdu Panda Breeding and Research Centre, Jinli Ancient Street, Leaving Chengdu for Xi'an
Accommondation: Four Stars Hotel (Can be customized) in Xi'an
Meal: B, L
Today:we will see the cute pandas! After breakfast, you will visit the Chengdu Panda Base. Chengdu Panda Breeding and Research Centre has been constructed and imitated the pandas' natural habitat in the hope that they could have the best possible environment for rearing and breeding. There you can see pandas almost in their natural environment as they have plenty of space around them. They are incredibly cute to watch. They spend most of their day eating bamboo.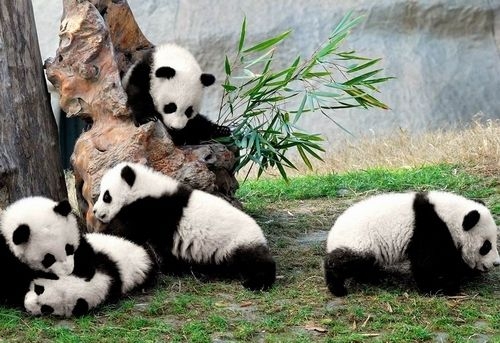 Chengdu Panda Base
Then have a walk along Jinli Street, which was named as "National Top Ten City Commercial Pedestrian Street". In a nod to the lengthy history of the street many shopkeepers and street merchants continue to dress in a traditional Sichuan style in an effort to fuse the modern elements of Chengdu with ancient Sichuan customs and design. Filled with traditional Sichuan folk arts, Jinli Street is the perfect spot for picking up some handmade clay figurines, traditional Chinese instruments or local snacks ranging from Tongue Numbing Soup, Chengdu wontons and to fried dumplings. It has become a major place of interest in Chengdu, attracting a great number of travelers each each year, which boasts of ancient buildings, traditional cultures, local food and customs.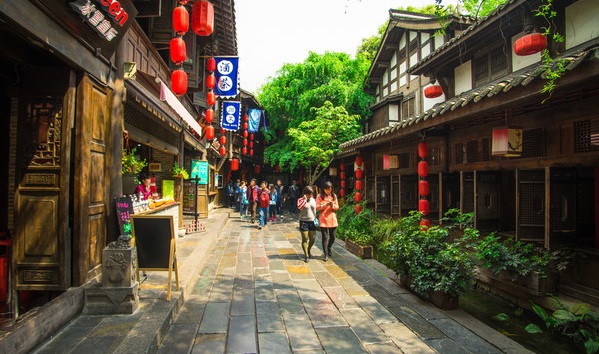 Jinli Street
After sightseeing, transfer you to the airport and you will fly to the ancient capital- Xi'an. Once arrived, you will be picked up by our Xi'an local tour guide with a welcome signage "China Private Tour" and drive you to your hotel, you can have a rest.
DAY 10
Place&Transport: Xi'an
Today's Activities: Shaanxi History Museum, Big Wild Goose Pagoda, Muslim Quarter
Accommondation: Four Stars Hotel (Can be customized) in Xi'an
Meal: B, L
Today: Xi'an, the eternal city, records the great changes of the Chinese nation just like a living history book. Called Chang'an in ancient times, Xi'an is one of the birthplaces of the ancient civilization in the Yellow River Basin area of the country. Firstly, we recommend you to pay a visit to Shaanxi History Museum. The museum has prepared a great feast to your eyes and knowledge - a collection of over 300,000 ancient items telling the history far from the Bronze Age to the modern time. What a marvelous treasure stove!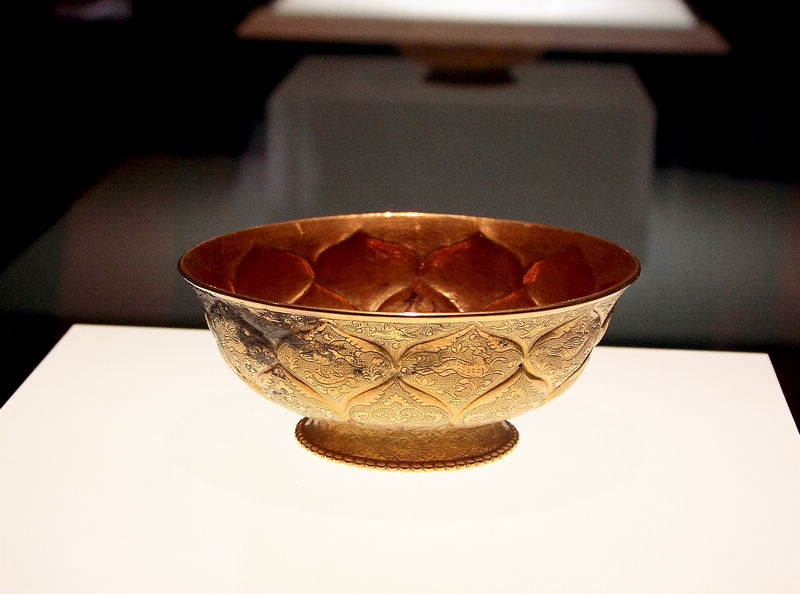 Shaanxi History Museum
Move to the Big Wild Goose Pagoda, a Buddhist temple built in 652A.D. As part of the artistic heritage of Buddhist architectures of the Tang Dynasty, it is witness as to how Buddhism was introduced to China and integrated with the culture of Han nationality. Tourists can watch the beautiful scenery of the whole city at the top floor.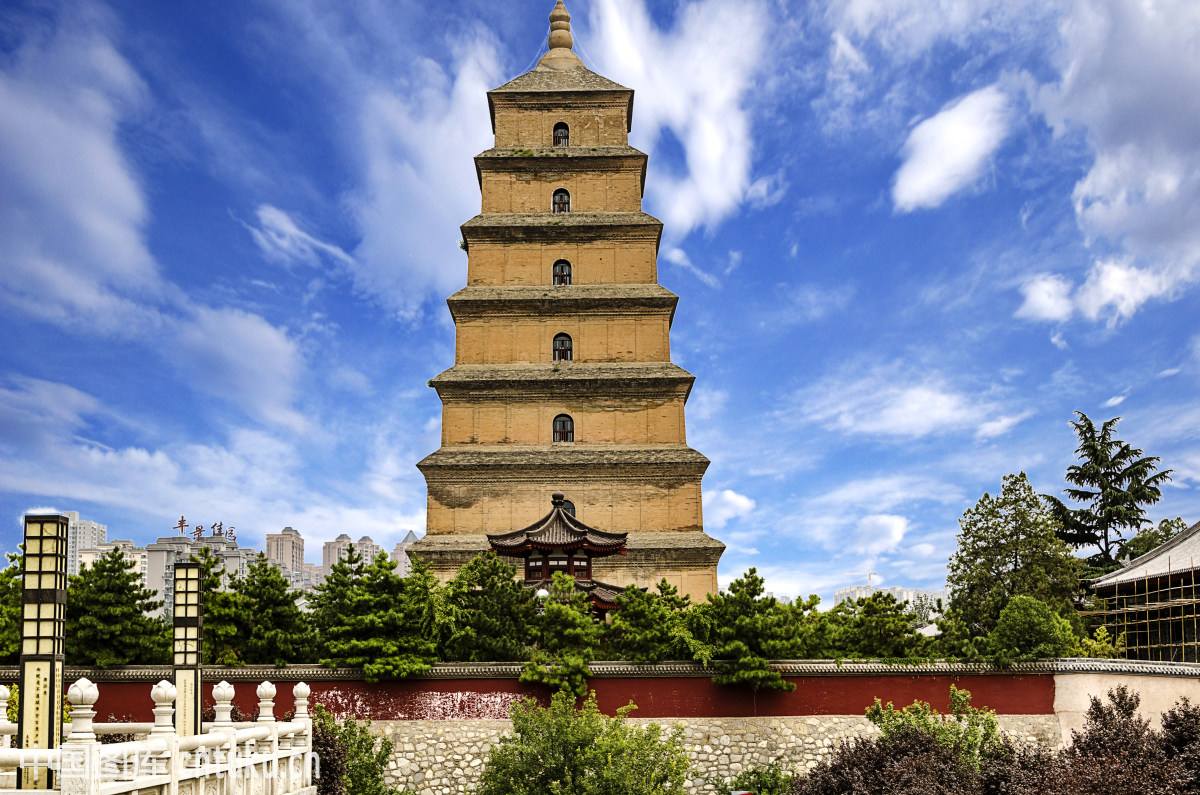 Big Wild Goose Pagoda
Later, take your time easy at the Muslim Quarter, which is the main gathering place for the local Muslim community. You will find lots of shops with exotic souvenirs and taste the local delicacies and snacks. And there is a night market as well. Shopping frenzy or eating frenzy!
Drive you back to your hotel.

DAY 11
Place&Transport: Xi'an
Today's Activities: Terracotta Warriors, Ancient City Wall, Tang Dynasty Show & Dumpling Banquet
Accommondation: Four Stars Hotel (Can be customized) in Xi'an
Meal: B, L
Today: Yesterday you learnt some history, today is for the excavated wonder - the life-like Terracotta Warriors, who have gone through the trial of time of over 2,200 years but still stand in their position for guarding the Emperor Qin Shihuang. Let alone the various gestures and different looks, the hairstyles of them will make you amazed. Owing to the exquisite handicrafts, all the warriors can be told apart from one position to another, officer or soldier, infantry or cavalry.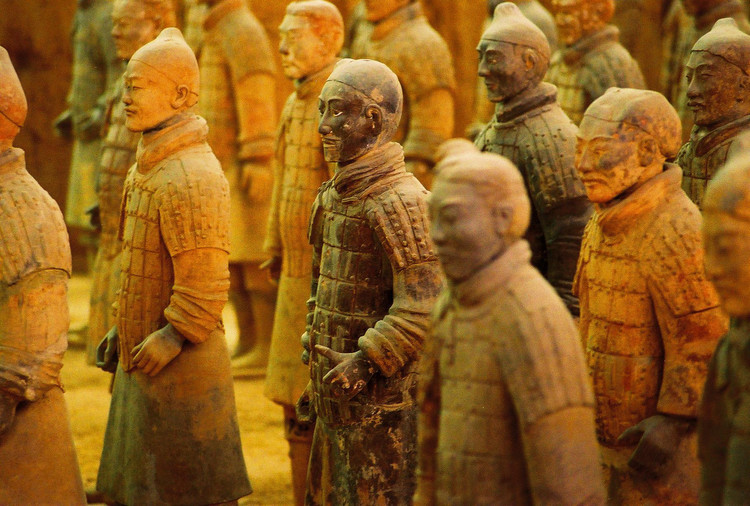 Terracotta Warriors
The afternoon is left for a leisure stroll on the Ancient City Wall, the most complete ancient city wall in China and one of the largest ancient military defensive systems in the world. It is 12 meters tall, 12-14 meters wide overing 14 kilometers in length with a deep moat surrounding it. You can walk, even cycle on the wall.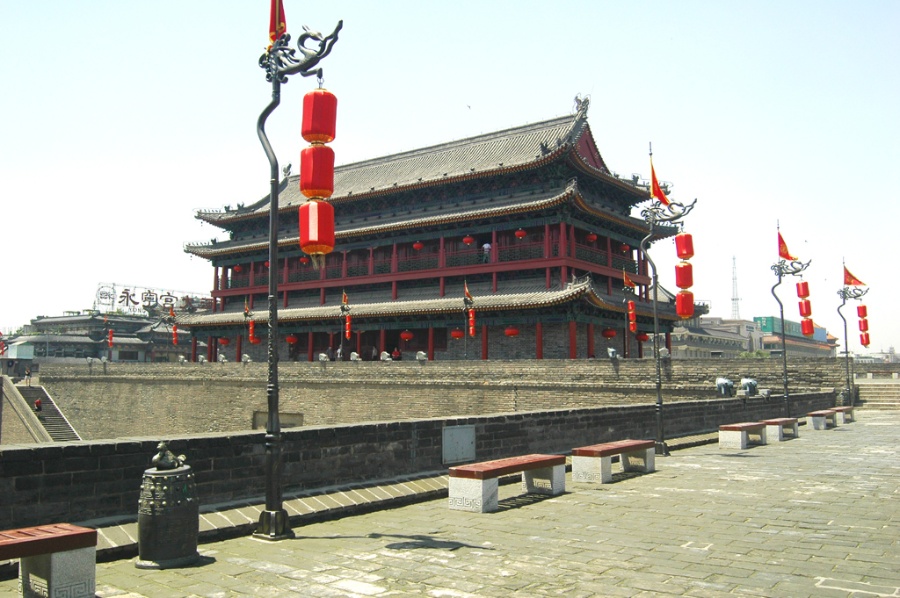 Xi'an Ancient City Wall
And the night is quite special arranged for you - Tang Dynasty Show plus a delicious Chinese Dumpling Banquet! Dumplings come in different shapes and different fillings, some even with special propitious meanings; while the show is a mixture of ancient melodious music and inspiring dances, trying to relive the golden time of Tang Dynasty (618-907A.D.). This banquet is really a great feast to your eyes and tongue.
After the show, you will be taken back to your hotel.
DAY 12
Place&Transport: Xi'an to Beijing by Flight
Today's Activities: Tian'an men Square, Forbidden City
Accommondation: Four Stars Hotel (Can be customized) in Beijing
Meal: B, L
Today: In the morning, transfer you to Xi'an airport, upon arrival, our Beijing local tour guide will pick you up at the exit with a welcome signage "China Private Tour" and you will start your tour directly.
First you will visit the magnificent Tian'an men Square. The large square has not only witnessed the Chinese people's struggle for democracy, freedom, against foreign aggression and reactionary rule, but also is important place for major celebrations, grand assembly and Foreign Affairs meeting place. While strolling in Tiananmen Square, looking up at the magnificent layout, the majestic momentum, the vast and deep landscape, you will feel China's rapid development. Tiananmen Square is the Holy Land in the hearts of the Chinese people, and is the heart of great China.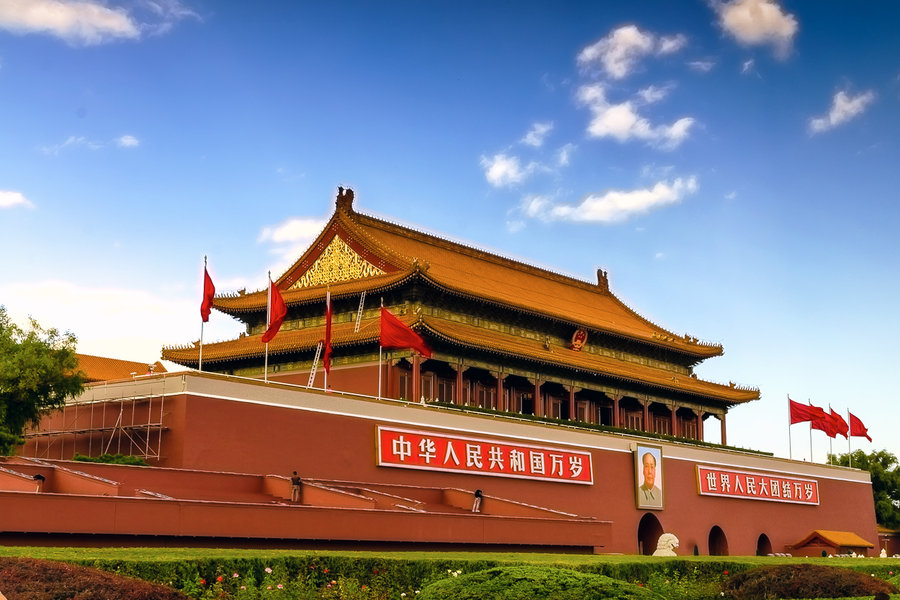 Tian'an men Square
Then walk north to the Forbidden City. As the largest and best-preserved imperial palace in China, it vividly indulges us with a whole impression of the royal life. The Forbidden City is the perfect place where some millions of preserved historical relics have been collected, displayed in a site that has kept its original splendid architecture for the pleasure of millions of tourists visiting the old city every year.

Forbidden City
Drive you back after the tour ends.
DAY 13
Place&Transport: Beijing
Today's Activities: Great Wall, Underground Palace, Bird's Nest & Water Cube
Accommondation: Four Stars Hotel (Can be customized) in Beijing
Meal: B, L
Today: There is an old saying: "He who doesn't reach the Great Wall is not a true man." You will visit the Great Wall today. Mutianyu Great Wall, featured "graceful", enjoy the best quality among all Wall sections, 80km north-east of Beijing. It is encased by sprightly streams and lush greenery. Mutianyu Great Wall is older than Badaling Great Wall, it has 22 watchtowers, about one every kilometer. MuTianYu Great Wall passes through beautiful forested hills with streams. There is a cable car at MuTianYu to whisk you up onto the Great Wall.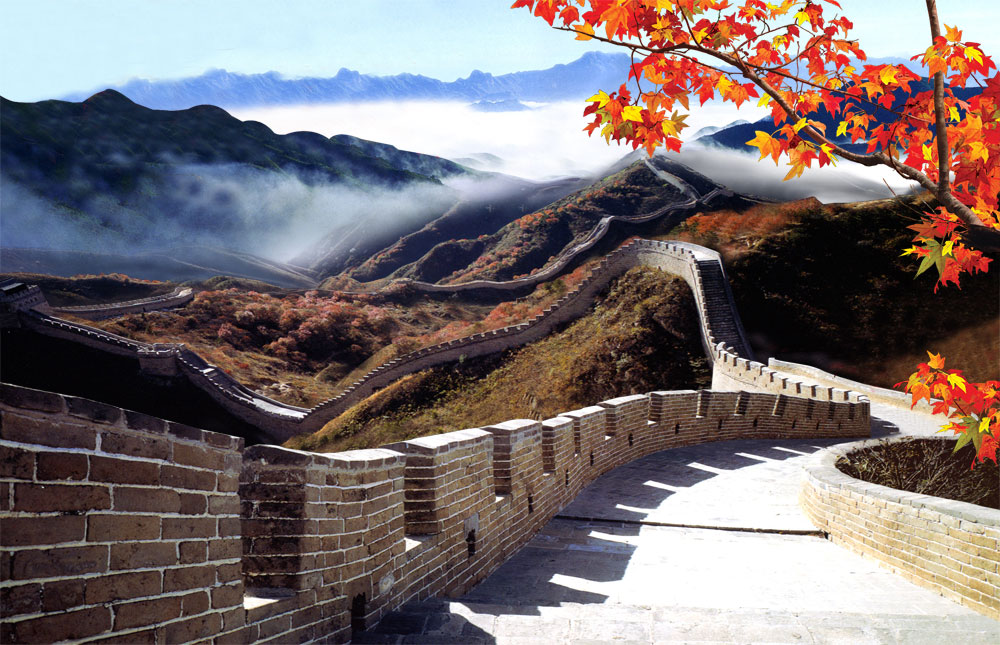 Great Wall
After the trip on the Great Wall, you can pay a visit to the nearby Underground Palace. It is the one of the Ming Tombs, named Dingling. And it is the only one of the Ming Dynasty Tombs to have been excavated. which was unearthed between 1956 and 1958. A great number of cultural relics were also excavated from this underground palace, including gold and silver ware, porcelain, glassware and wood carvings.
Drive you back to your hotel after the tour ends.
On your way back, you have an opportunity to visit the famous Bird's Nest, the main venue of the 2008 Beijing Olympic Games. The design, which originated from the study of Chinese ceramics,implemented steel beams in order to hide supports for the retractable roof; giving the stadium the appearance of a "Bird's nest". The form of the stadium looks like a big nest which embraces and nurses human beings.
DAY 14
Place&Transport: Departure Beijing
Today's Activities: Departure Beijing
Accommondation: N/A
Meal: B
Today is free on your own until our tour guide transfer you to the airport and you fly back home. After 14 wonderful days, your trip comes to an end. Have a pleasant trip!
Price Per Person in US Dollars