Suzhou Travel Tips
Recommended time to travel to Suzhou
Choose appropriate time for your trip
The best time to travel to Suzhou is April to October, when the trees and flowers of this garden city are green and in full bloom. It is better for tourists to avoid peak travelling seasons , when a great deal of pepple usually jostle each other in a big crowd. The most crowded seasons in China are the Chinese Spring Festival (usually in late Jan or early Feb), International Labor Day (May 01 to 03) and the National Day (Oct 01-07). The Spring Festival and the National Day golden week are the busiest times to travel. It is suggested that avoid visiting Suzhou Gardens or Riverside Town Area around the Tomb Sweeping Festival, or weekends and other holidays. Choosing an appropriate travelling time help ensure not missing any wonderful view and always keeping an enjoyable mood.
Manage your tour schedule reasonably
All scenic spots of Suzhou are closed early, among which the most typical one is the Cold Mountain Temple Monastery which is closed at 17:30 usually and even at holidays (except on the day of ringing bells for New Year); the Fragrant Sea of Snow in Deng Wei hill stops selling ticket at 16:00. Similar time arrangement are adopted in the attactions of Suzhou. As a result, you have to pay more attention to manage your schedule if you are traveling by yourself.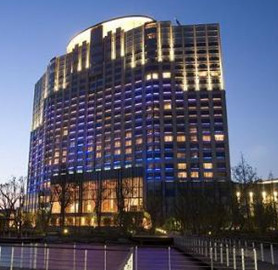 Accommodation
There are lots of hotels to choose from in Suzhou as well as a good range of inns, hostels and bed and breakfasts on offer. The Crowne Plaza Hotel Suzhou, the InterContinental Suzhou, the Marriott Suzhou Hotel, the Renaissance Suzhou Hotel, Tonino Lamborghini Boutique Hotel Suzhou, the Fraser Suites Suzhou and the Shangri-La Hotel Suzhou are some of the most luxurious hotels on offer in Suzhou. If you are looking for something with a little more local flare and a little less severe on the wallet then there are places such as the Pingjiang Lodge, the Lu Farmer House, the Tongli Chenyuan Minji Hostel and Blossom Hill Suzhou.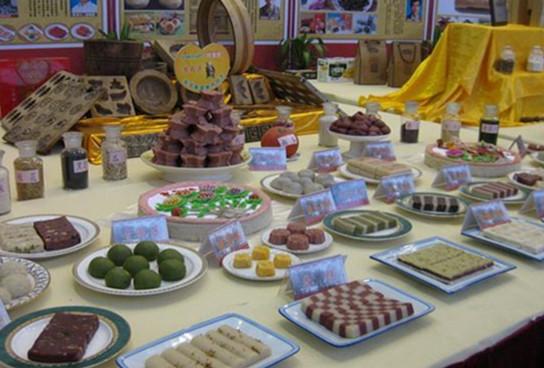 Food
Taste the characteristic Suzhou cuisine
Suzhou has its own unique, slightly sweet cuisine that tends to have very light and delicate flavors. Suzhou people are known for their eating specific dishes according to the changing seasons, probably due to their plenty of produce, easy climate and rich gastronomic culture. Locals are very fond of freshwater fish and shellfish as well. Sweets made from glutinous rice paste are an old tradition here,which will generally baffle most Western palates. A Suzhou specialty popular with many visitors is Song Shu Gui Yu, often rendered in English something like "Squirrel-Shaped Mandarin Fish": the meat of a large fish is delicately cut into strips, breaded in flour, fried, and served covered with pine nuts and a sweet-and-sour sauce. It looks a little like a squirrel's tail.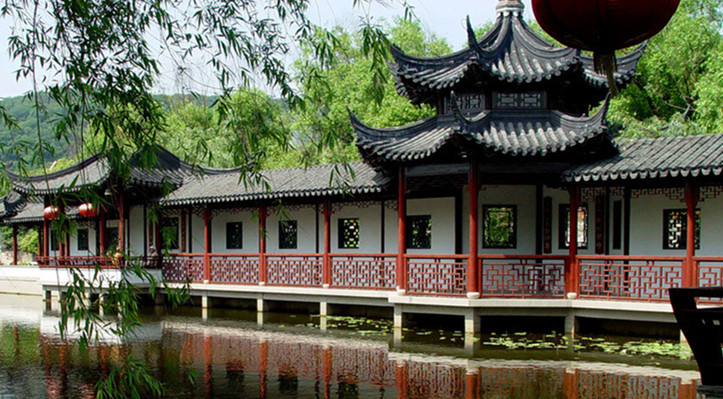 Enjoy the Suzhou street snacks
The tradition of eating cakes and pastries in Suzhou is still alive and well today as you can find small eateries dotting streets and alleys in downtown Suzhou. Locals call it "dianxin" or "xiaochi". The pastries are generally made of glutinous rice base, with inner filling that gives some subtle sweetness. The characteristic Suzhou style snacks, such as Crabapple Cake, Red Bean Dumplings, Green Rice-dumplings, Pan-Fried Steamed Bun, Meat Moon Cake, Lotus Root with Sweet-Scented Osmanthus ect, will offer you a different sense of taste. And some famous old brand snack shops are as following: Huang Tian Yuan(its main shop on Guanqian Shopping Street), Cai Zhi Zhai(nearby Huang Tian Yuan), Ye Shou He(located near Cai Zhi Zhai), Pin Von( located in Pingjiang Road and Shantang street area) and Yaba Shengjian(Donghuan Road, Suzhou Industrial Park).
Attractions
When Suzhou is mentioned, the first thought in every Chinese mind is of its gardens. It is said that the gardens to the south of Yangtze River are the best in the world, and Suzhou gardens are the best among them. Having experienced a long history, only a part of the gardens are preserved perfectly. Because of their ingenious man-made landscape and the ideal of harmony between heaven and human beings, the gardens have gained a great fame throughout the world. Huqiu hill is another well-known place of interest,and this tourist attraction site comprises over 50 attractions in the scenic zone, including Tomb of King He Lu, Spring of Simplicity and Honesty, Sword-testing Stone, the Thousand Men Rock, Wanjing Villa, the Sword Pond and many other historic and cultural relics. In addition, a cruise along the Grand Canel is also an enjoyable experience, especially cruise at night. During the night tour, travellers can enjoy the colorful lights from the ancient city walls, Couple's Garden, and Baodai Bride.e
Shopping
For daily necessities
For newcomers from abroad, Suzhou can be a challenging place to shop in. Starting off downtown, Guanqian Street has long been lauded by locals as Suzhou's main shopping area but it is mostly for tourists. Speaking of electronics, and as someone who has made innumerable trips to the U-Town and Linkup electronics markets to purchase computer accessories and upgrades, and fortunately Best Buy is finally here. The Suzhou Industrial Park (SIP) location isn't ideal for everyone, but if you happen to live east of downtown, Best Buy will save you both a long trip as well as the hassle that small electronics markets can bring. Best Buy itself is located in INCITY Plaza, which is also a great destination for mid-range international clothing brands such as H&M, Zara, Dickies, Levis, Quicksilver/Roxy, and many others. Besides, there are scattered supermarkets and convenience stores in the downtown area, including Auchan, Walmart, one of the four Carrefours, a Bairunfa/Darunfa and so on.
In addition to its natural beauty, Suzhou boasts a number of excellent local products, ranging from snacks to exquisite handcrafts. A fan, a piece of embroidery or a box of Biluochun tea will be not only an excellent souvenir of your trip but a terrific gift to take home to your friends and relatives. Here are some traditional handcrafts recommended: Su Embroidery, Song Brocade, Suzhou Fan, Taohuawu Woodblock New Year Prints and Suzhou Writing Brush. Besides, the famous Chinese tea, Biluochun tea, named by Qianlong Emperor in Qing Dynasty, is noted for its smooth shape, fresh color, fragrant aroma and mellow taste. Production of authentic Biluochun tea is very limited, making it expensive and difficult to find.