The 21 Best Things to Do This Week in Suzhou
That's Suzhou picks the best things to do in the city each week.
Dec 21: Michael Jackson Holographic Concert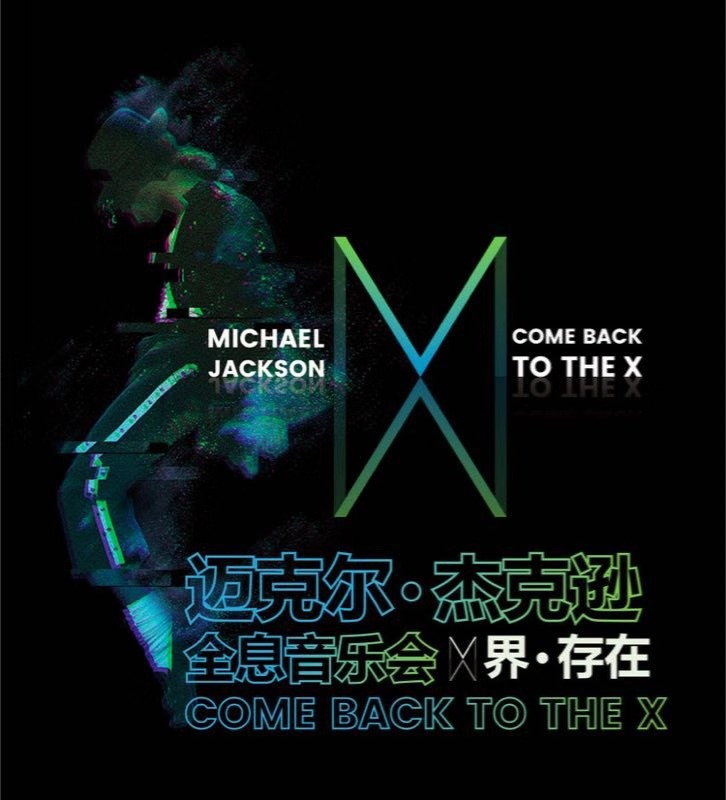 "The King of Pop is dead, long live the King of Pop!" (In holographic form, anyway.) Yup, here is your chance to see the Michael Jackson, as a holograph. Thanks to some pretty impressive technology, you can watch as the MJ digital apparition moonwalks his way across the stage and performs some of his greatest hits. Think 'Thriller,' 'Beat It' and 'Man in the Mirror,' to name a few. The Michael Jackson Come Back to the X Holographic Concert will take place on December 21 at The Mixing Room at Mercedes-Benz Arena.
Fri Dec 21, 7.30pm RMB144-384.The Mixing Room at Mercedes-Benz Arena.
Dec 21-22: Waiting for Santa at Hemingway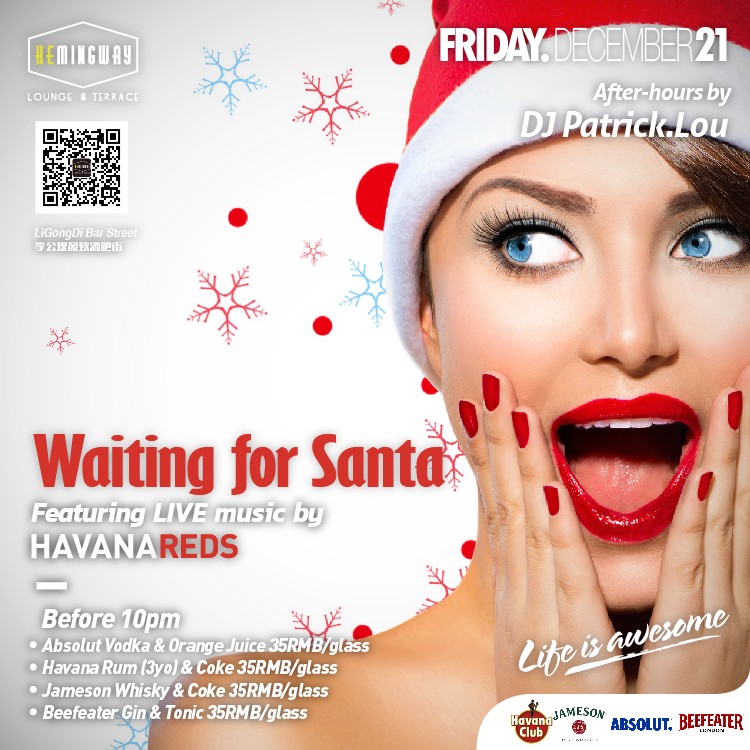 Is Santa going to make it to Suzhou in time for Christmas? While you're waiting, why not celebrate the festive season at Hemingway with some LIVE music and awesome cocktails! On Friday and Saturday, the Havana Reds take to the stage, playing Christmas songs with a touch of Latino magic. On Friday, DJ Patrick.Lou will be spinning some dance-worthy Christmas beats in the after-hours, while Gerald T is behind the decks on Saturday.
Fri-Sat Dec 21-22, 9pm-late. Hemingway Lounge & Terrace.
Dec 22-23: Nutcracker by Suzhou Ballet Theatre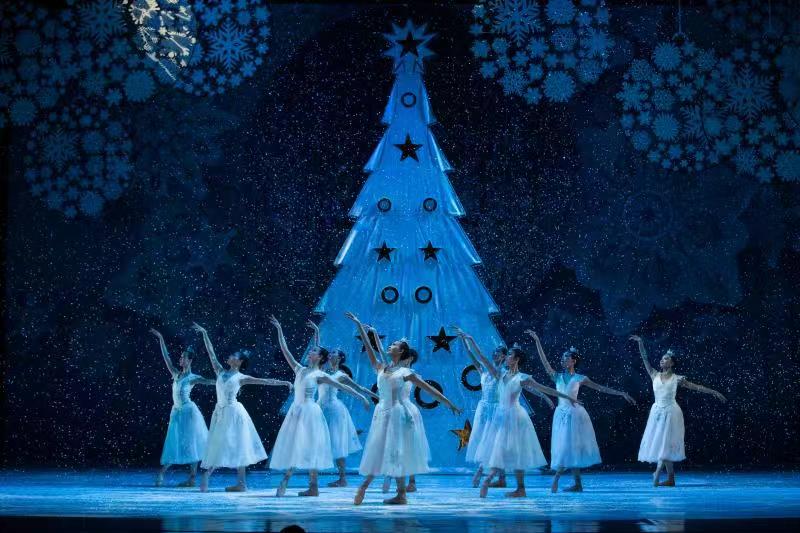 Joined by The Qatar Philharmonic Orchestra, Suzhou Ballet Theatre will be bringing the classic Tchaikovsky dance show to the city this month, just in time to light Suzhou up for Christmas celebrations.
Sat, Dec 22-Sun, Dec 23, 7.30pm. RMB100-880. Suzhou Culture & Arts Center.
Through Jan 13: You: Yu Han's Solo Exhibition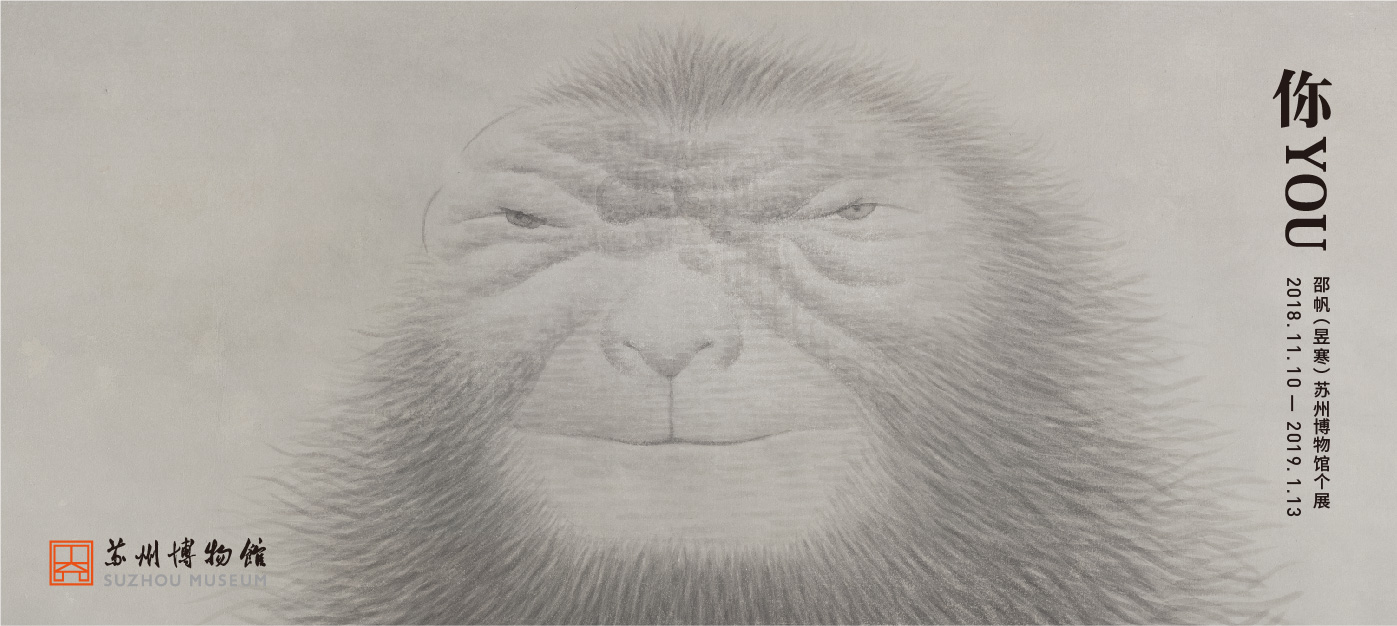 Contemporary artist Yu Han (also known by his real name, Shao Fan) is one of the few people who practice a diverse range of artistic mediums including sculpture, oil painting, ink painting and architectural design, among others. In his show, visitors will be able to get a sense of his artistic style, which emphasizes calmness and tranquility.
Through Sunday, Jan 13. Suzhou Museum.
All Month Long: Happy Hour & Live Music at Hemingway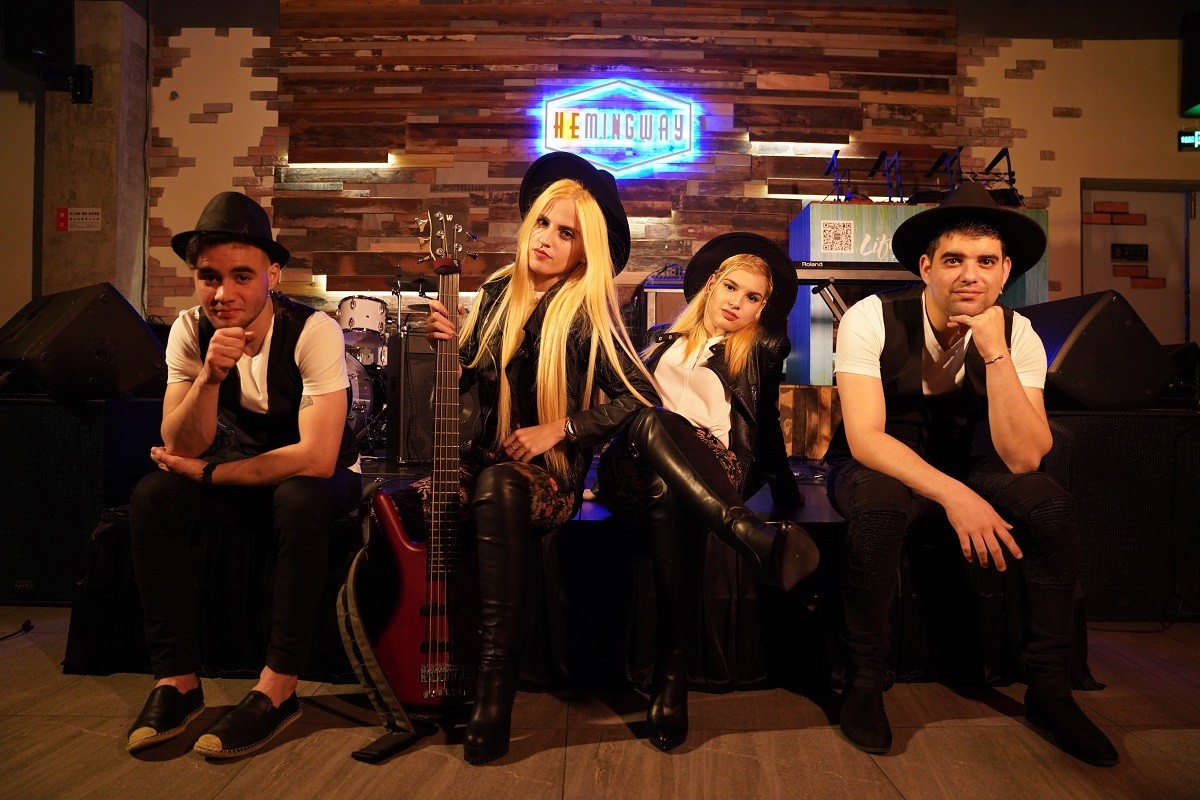 Enjoy great happy hour deals every day from 8-10pm at Hemingway!* On Saturdays, Suzhou's hottest band, the Havana Reds, will also be performing live with their Cuban fusion-style of music, which blends jazz, pop, funk and Latino beats.
* Except Sundays, when Hemingway is closed
Daily (except Sundays), 8-10pm. Hemingway Lounge & Terrace.
All Month Long: Morton's Power Hour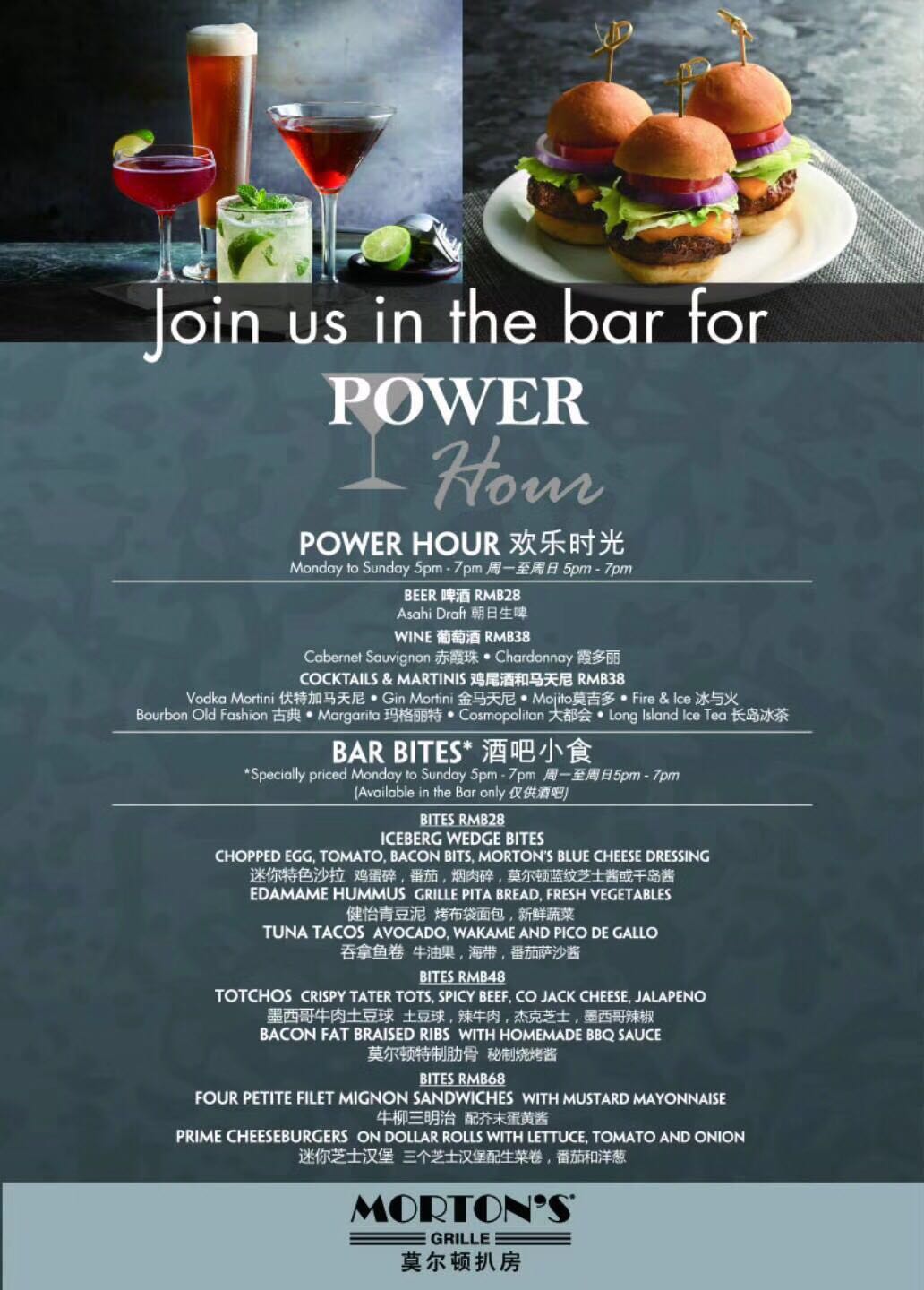 Get ready for the fall with one of the best power hours in town! Available every day from 5-7pm.
Daily, 5-7pm. Morton's Grille Suzhou.
Tuesdays: Burger Tuesday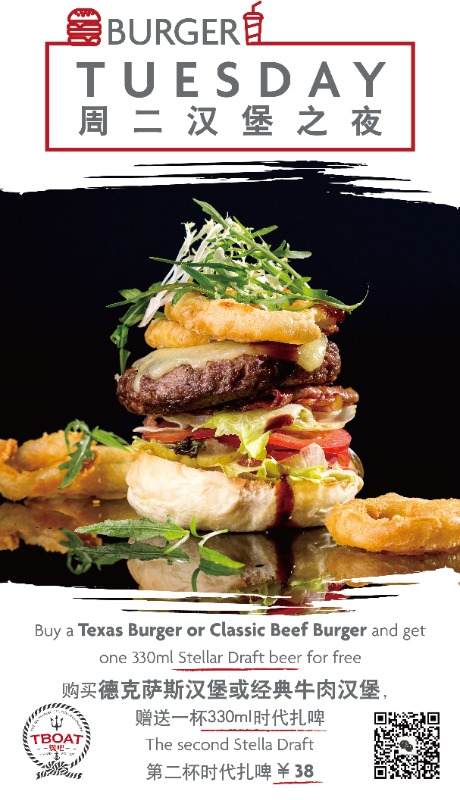 Want a meal that will stick to your ribs? Buy a Texas Burger or Classic Beef Burger and get one Stellar draft beer for free at TBoat. Tuesdays just got a whole lot better.
Every week, Tuesdays, RMB38. TBoat.
Tuesdays: RMB20 Tacos at El Luchador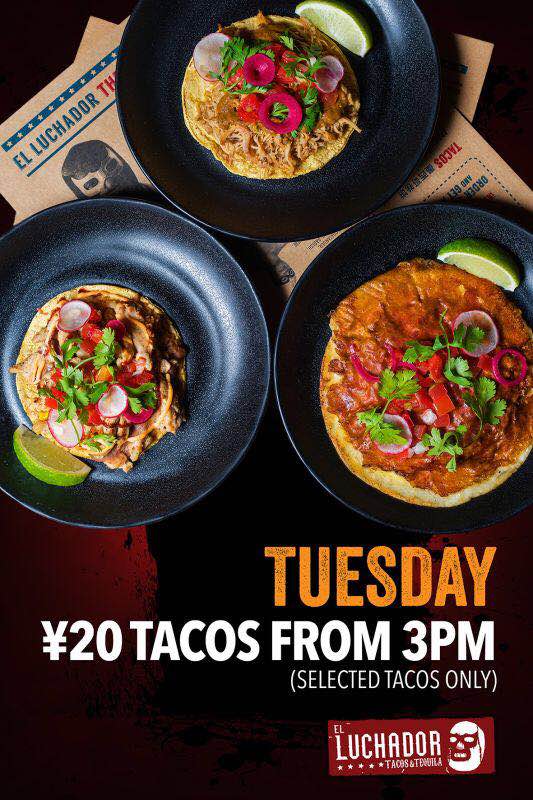 Taco Tuesday! Every Tuesday, El Luchador serves up RMB20 tacos from 6pm onwards to make the world a better place. Choose from an array of selected tacos and dig in!
Every week, Tuesdays, 6pm onwards. El Luchador Tacos & Tequila.
Tuesdays: Camel Pub Quiz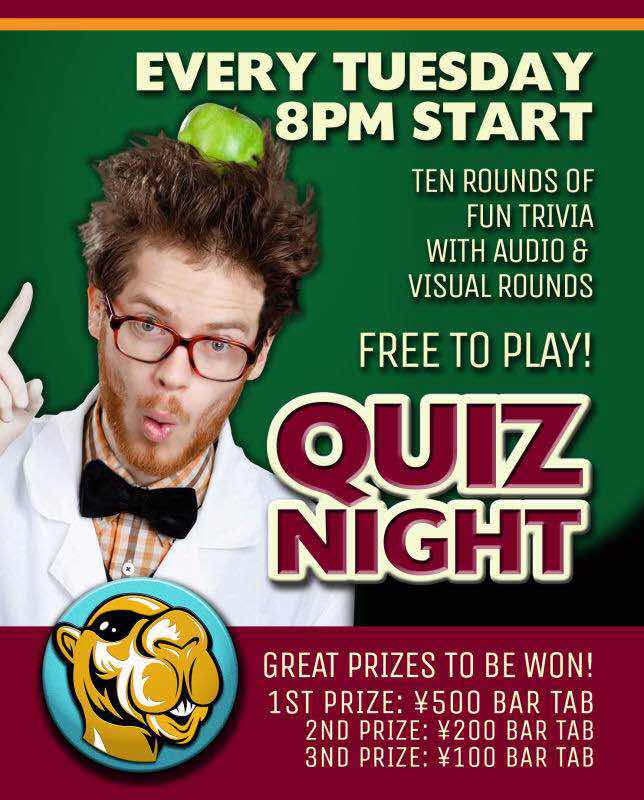 Every Tuesday, James Brown, the Hardest Working Man in Show Quizness, challenges with 10 rounds testing a wide variety of subjects ranging from general knowledge, film and current affairs questions. A total of RMB800 in Camel vouchers are up for grabs, plus plenty of shots to keep the atmosphere lively and competitive.
Every week, Tuesdays, 8pm-late. The Camel Sports Bar Suzhou.
Tuesdays: Taco Tuesdays at Amigos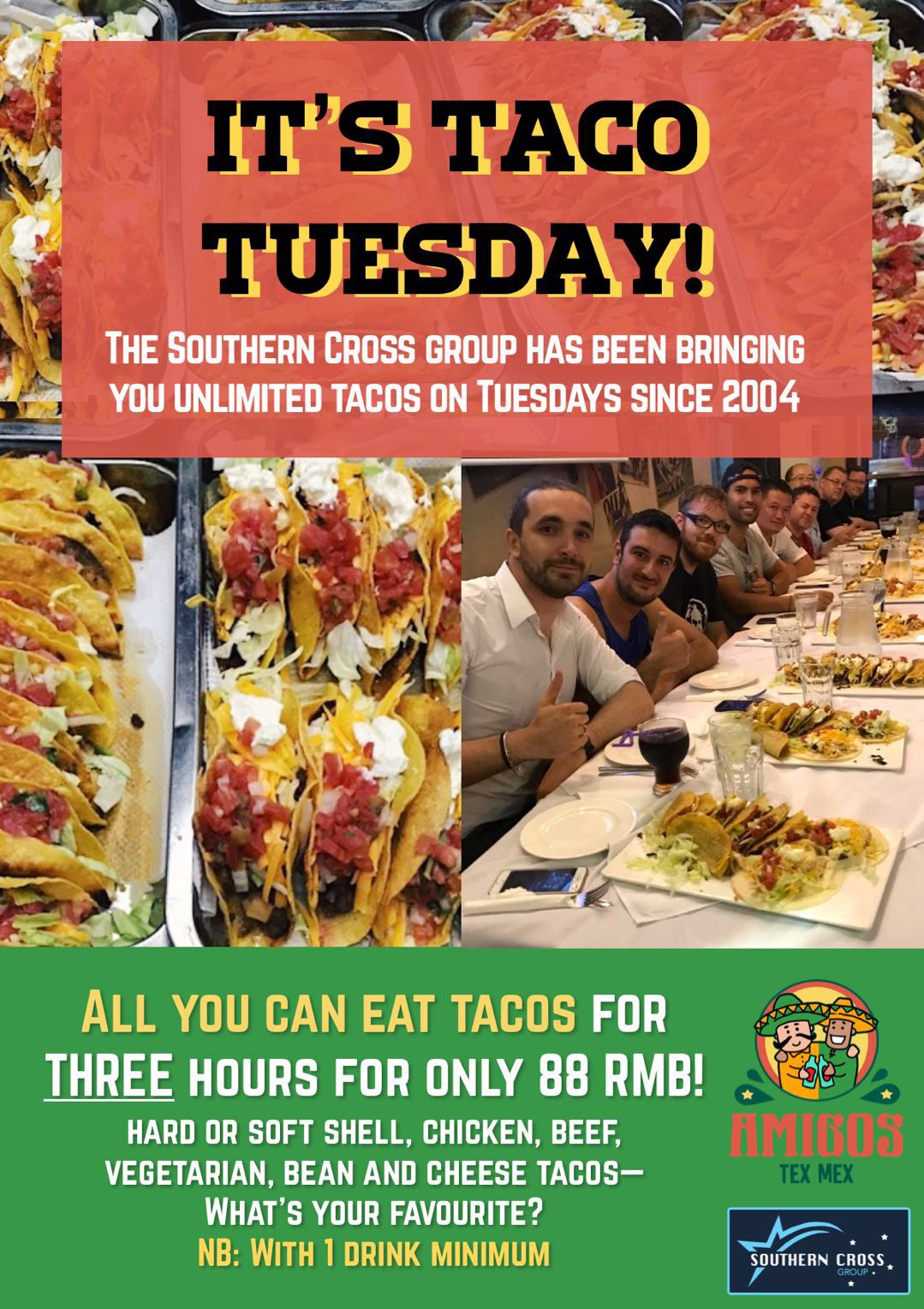 It's Taco Tuesday every week at Amigos! Enjoy all-you-can-eat tacos for a whole three hours for just RMB88. Choose from hard or soft shell variations with chicken, beef or beans and cheese. Please note that the deal applies with one drink minimum.
Every week, Tuesdays. Amigos Tex-Mex.
Tuesdays: Top Shelf Tuesdays at Pulp Fiction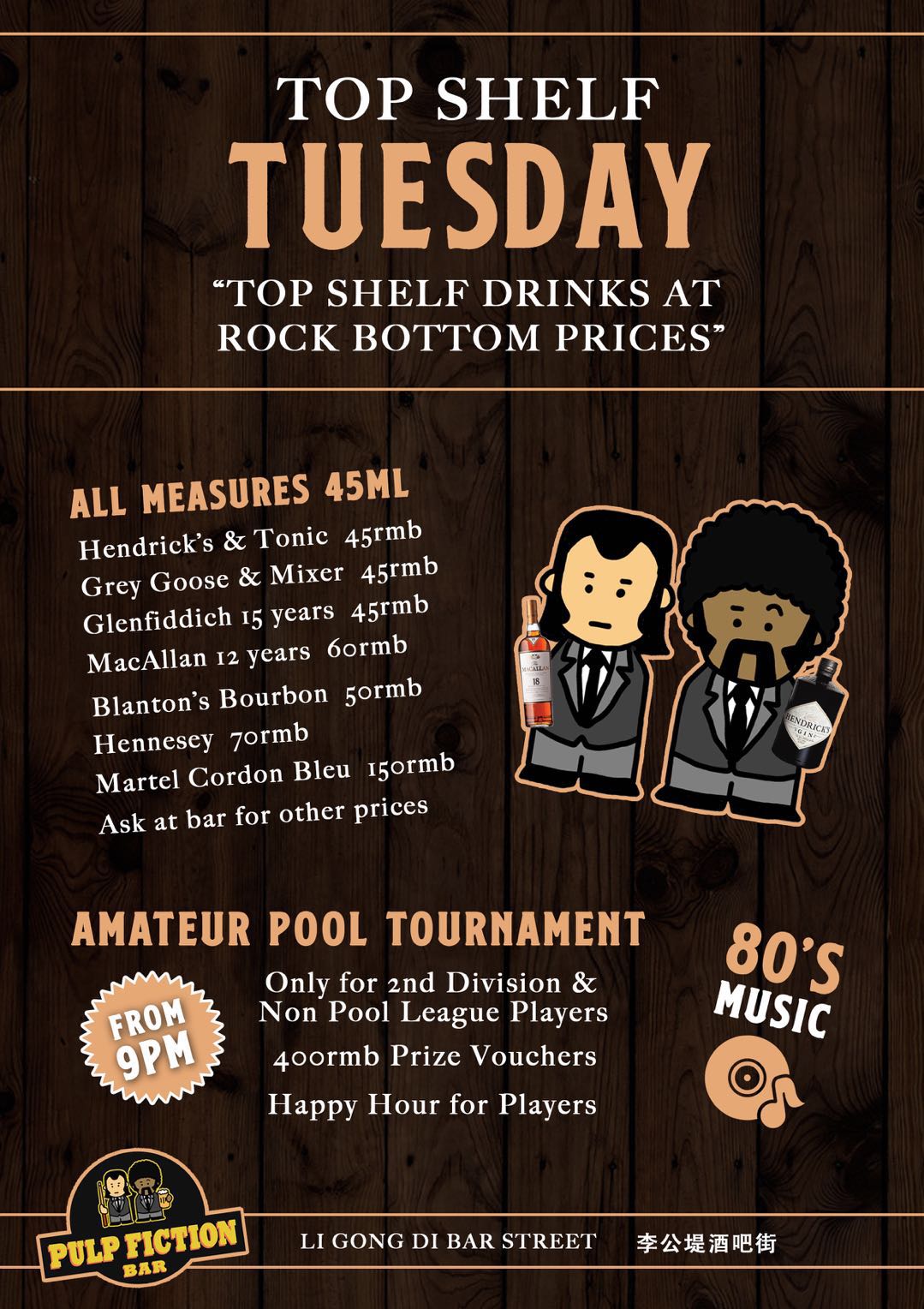 Every Tuesday, enjoy top shelf drinks at rock bottom prices from Pulp Fiction! There will be deals on a wide range of spirits, including Hendrick's, Grey Goose, Glenfiddich and more. Starting from 9pm, you'll also be able to join in on an amateur pool tournament for the chance to win RMB400 prize vouchers. Happy hour specials will be available for all participants.
Every week, Tuesdays. Pulp Fiction.
Tuesdays: Two-gether Tuesdays at Hemingway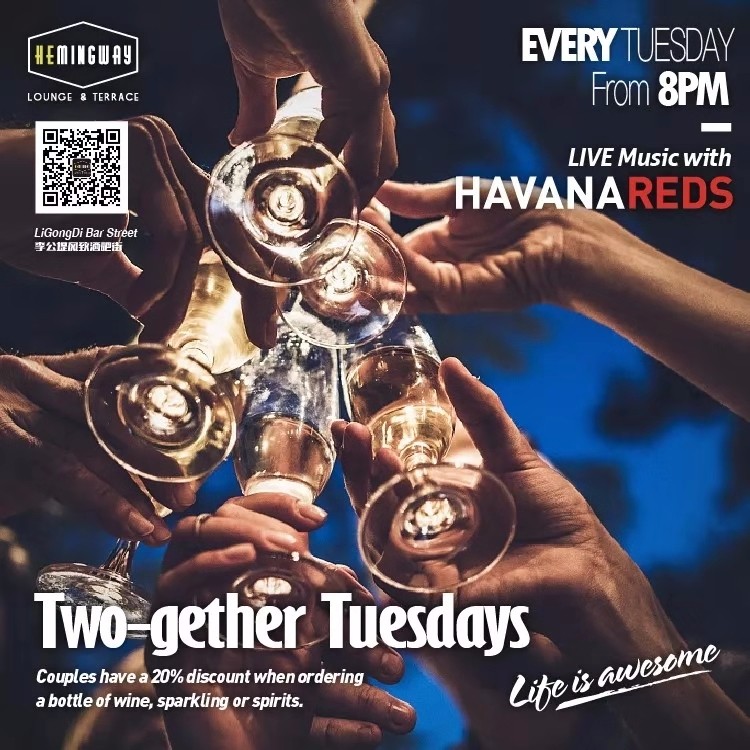 Spend your Tuesdays with your special someone. Enjoy discounts and live music by the Havana Reds every Tuesday at Hemingway. Before midnight, couples get a 20 percent discount when ordering a bottle of wine or spirits.
Every Tuesday through Feb 28, 8pm. Hemingway Lounge & Terrace.
Wednesdays: Name That Tune Bingo at Pulp Fiction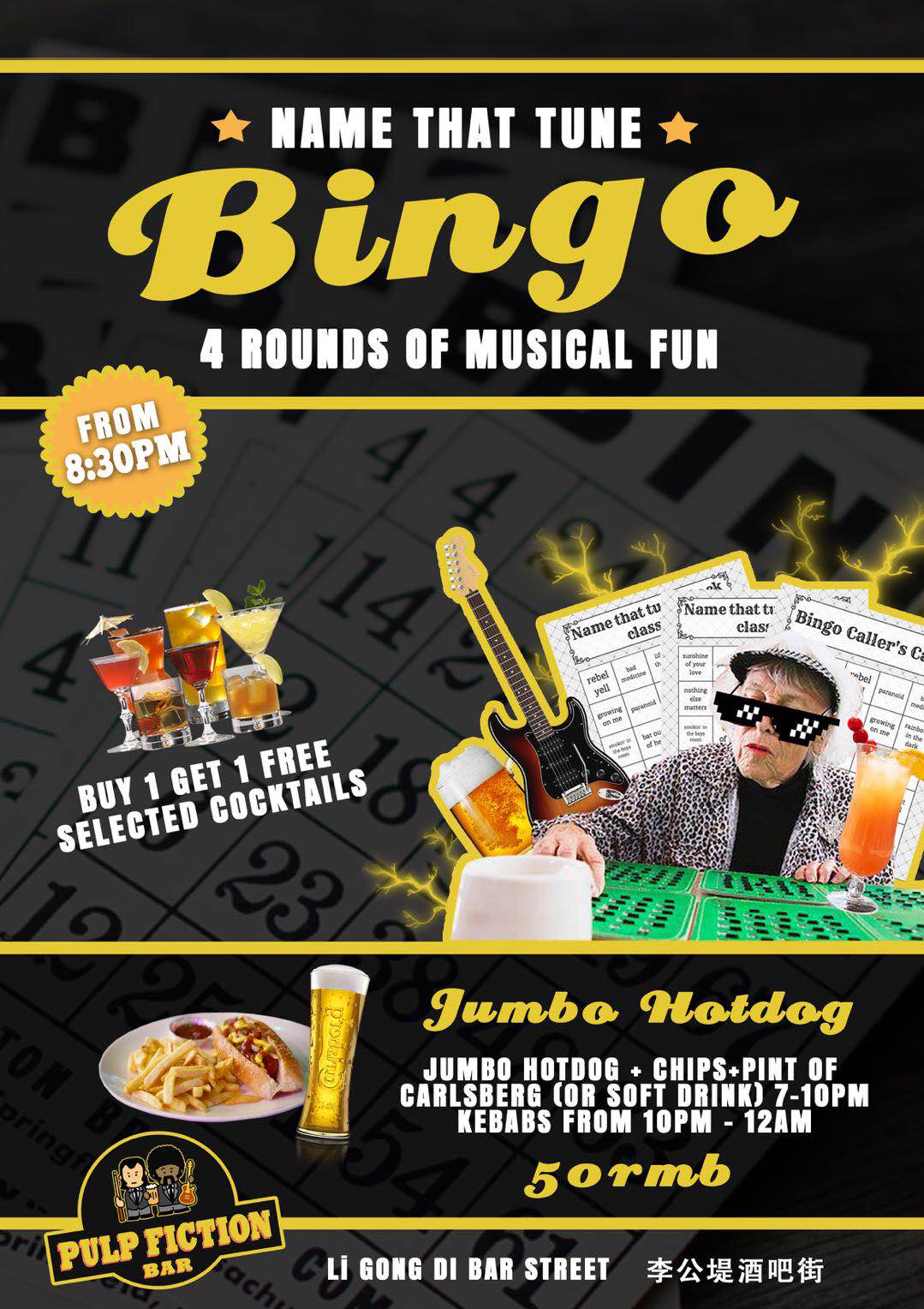 Head over to Pulp Fiction every Wednesday for Name That Tune Bingo. Test your song knowledge during four rounds of musical fun and enjoy buy-one-get-one deals on selected cocktails. There's also RMB50 dining deals, including a jumbo hotdog + chips + Carlsberg pint combo from 7-10pm and kebabs from 10pm to midnight.
Wednesdays, 9pm-late. Pulp Fiction.
Wednesdays: RMB50 Burritos at El Luchador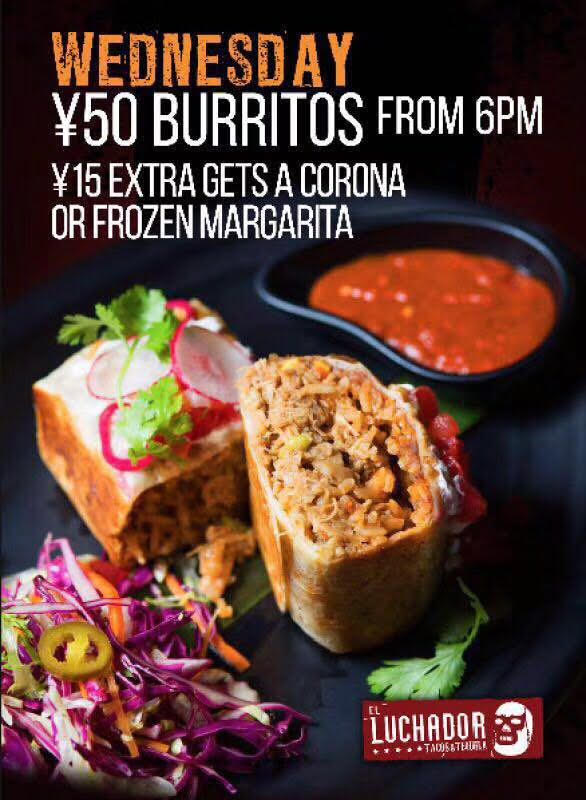 Wednesdays just got a whole lot better. From 6pm onwards, get burritos for RMB50 each at El Luchador. Add RMB15, and you'll get a refreshing Corona or a delicious frozen margarita. Don't miss this deal available every Wednesday.
Every week, Wednesdays, 6pm onwards. El Luchador Tacos & Tequila.
Thursdays: Men's Night at Hemingway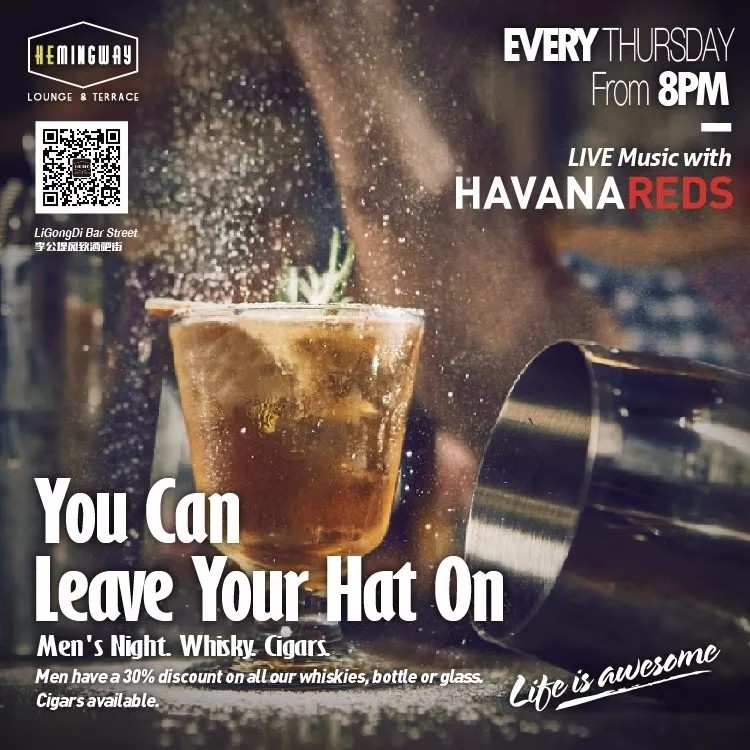 Whisky, cigars and tunes from Havana make for the perfect Men's Night. Every Thursday, head over to hemingway and enjoy a night out with the guys. There will be discounted prices on the extensive whiskey list and cigars available upon request. Before midnight, men will get a 30 percent discount on all our whiskies, bottle or glass.
Every Thursday through Feb 28, 8pm. Hemingway Lounge & Terrace.
Thursdays: El Luchador Ladies Night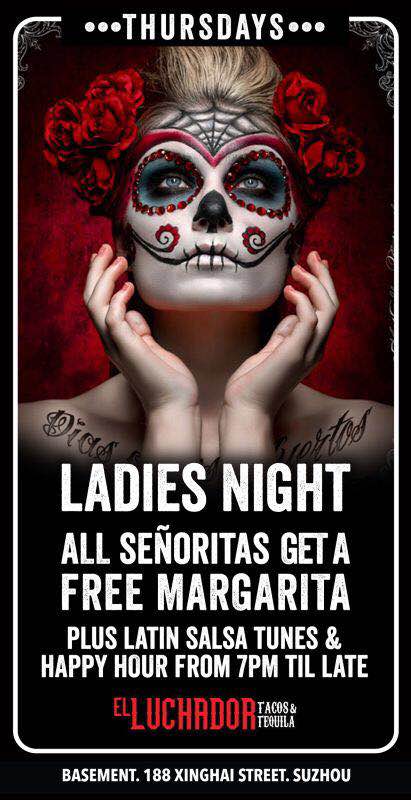 It's Ladies Night every Thursday at El Luchador! There will be free margaritas for all senoritas, plus Latin and salsa tunes to keep you moving. Plus, enjoy Happy Hour deals all night long starting from 7pm.
Every week, Thursdays. El Luchador.
Thursdays: Student Party at Pulp Fiction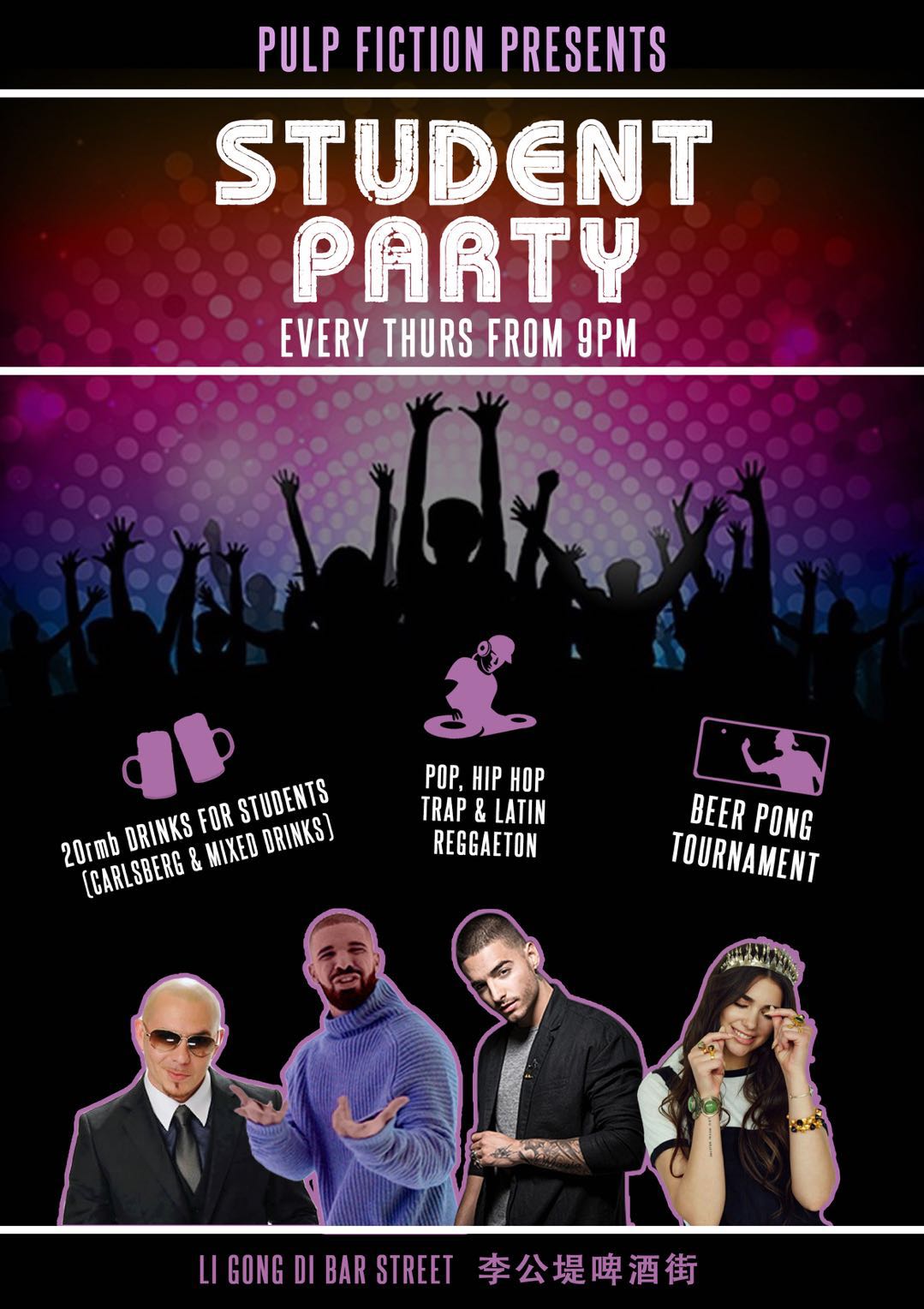 Pulp Fiction presents its weekly Student Party every Thursday. Students can enjoy RMB20 drink specials all night long starting from 9pm while dancing along to pop, Latin, hip hop, trap, reggaeton and other hot beats. And don't miss out on the beer pong tournament!
Every week, Thursdays, 9pm-late. Pulp Fiction.
Fridays: Taco Friday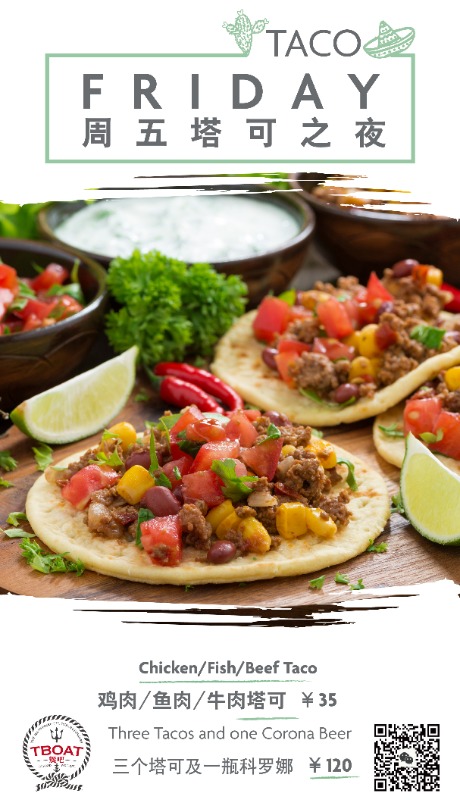 If you're looking for a taco fix, TBoat is serving chicken, fish and beef tacos every Friday for only RMB35. If you wanna get a little boozy you can get a Corona and three tacos of your choice for RMB120.
Weekly, RMB35-120. TBoat.
Fridays & Saturdays: Live Music at Morton's Grille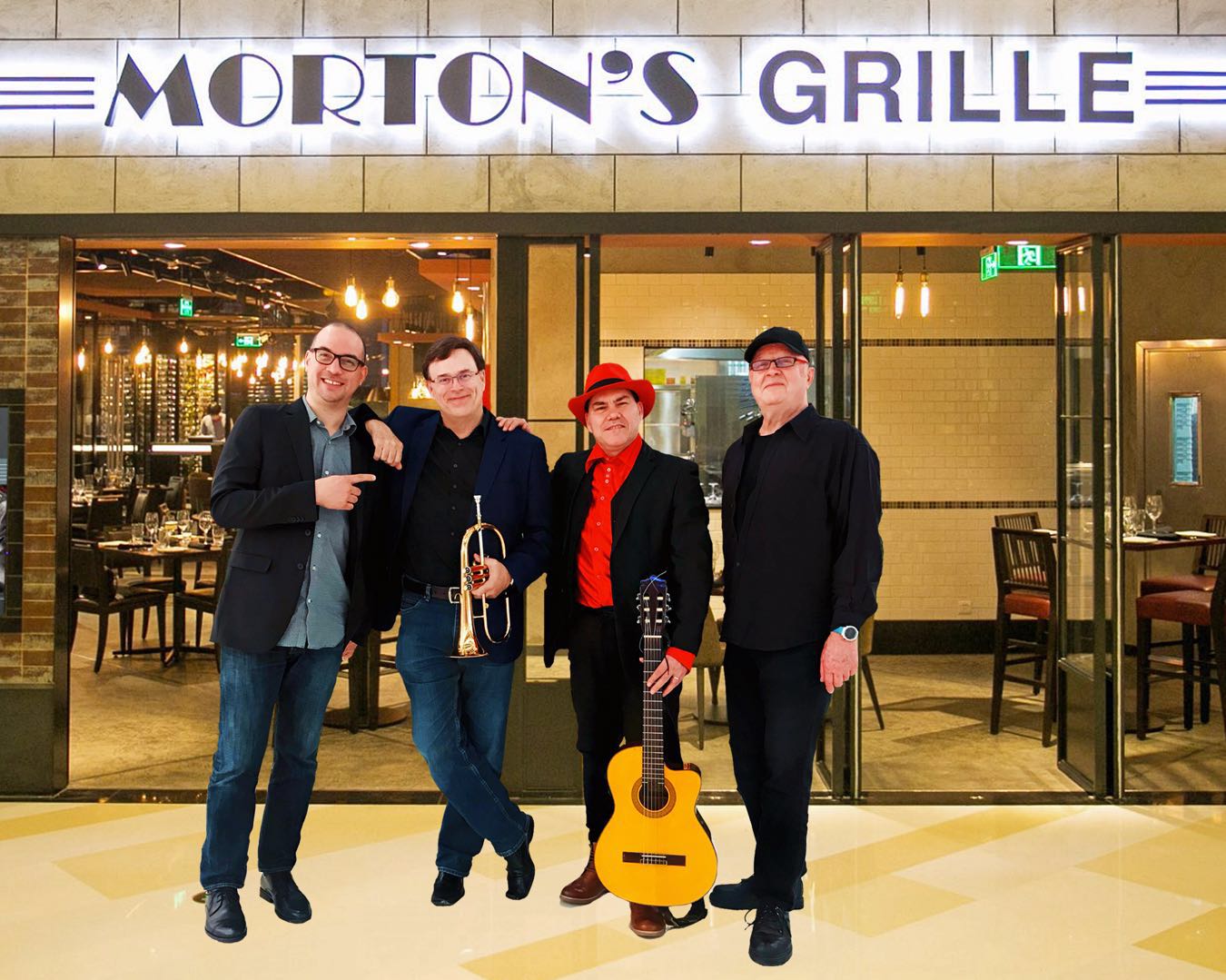 Morton's Grille has an excellent lineup of bands playing every Friday and Saturday night. Think jazz, blues, Latin and the best of classic rock. As always they'll serve up their signature classic dishes and hand-crafted cocktails.
Every week, 7pm-late. Morton's Grille Suzhou, see event listing.
Weekends: Auténtico Mexicano Weekend Brunch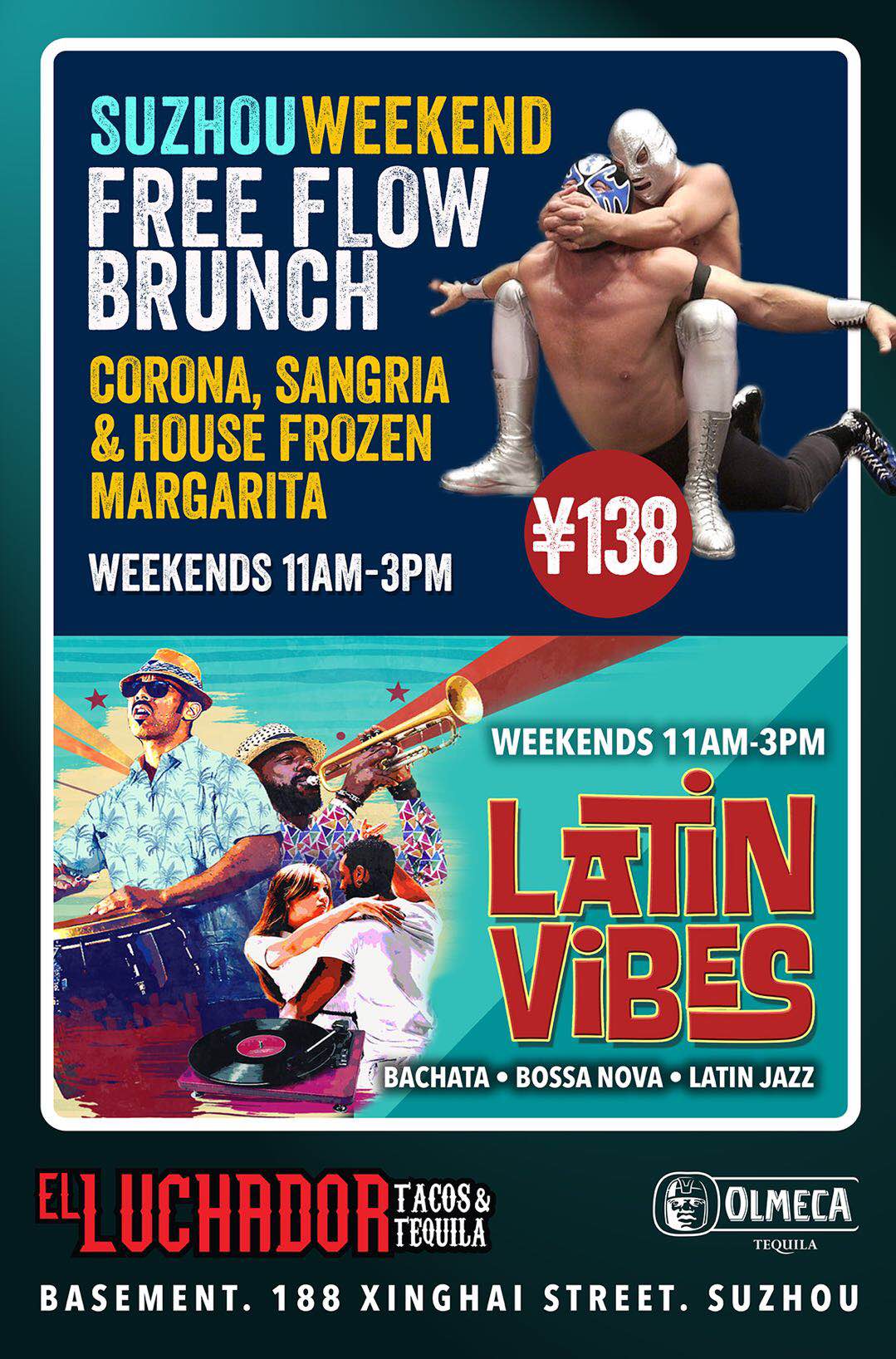 Brunch with a punch... of flavor! Come for El Luchador's brunch of champions every weekend, where they'll be serving authentic Mexican food. For only RMB138, you can get free flow Coronas, sangria and house frozen margaritas from 11am-3pm. Enjoy Latin Vibes throughout the day with Bachata, Bossa Nova and Latin Jazz music.
Every week, Saturday-Sunday, 11am-3pm, RMB138 free flow. El Luchador Tacos & Tequila.
Sundays: Sunday Brunch at Il Milione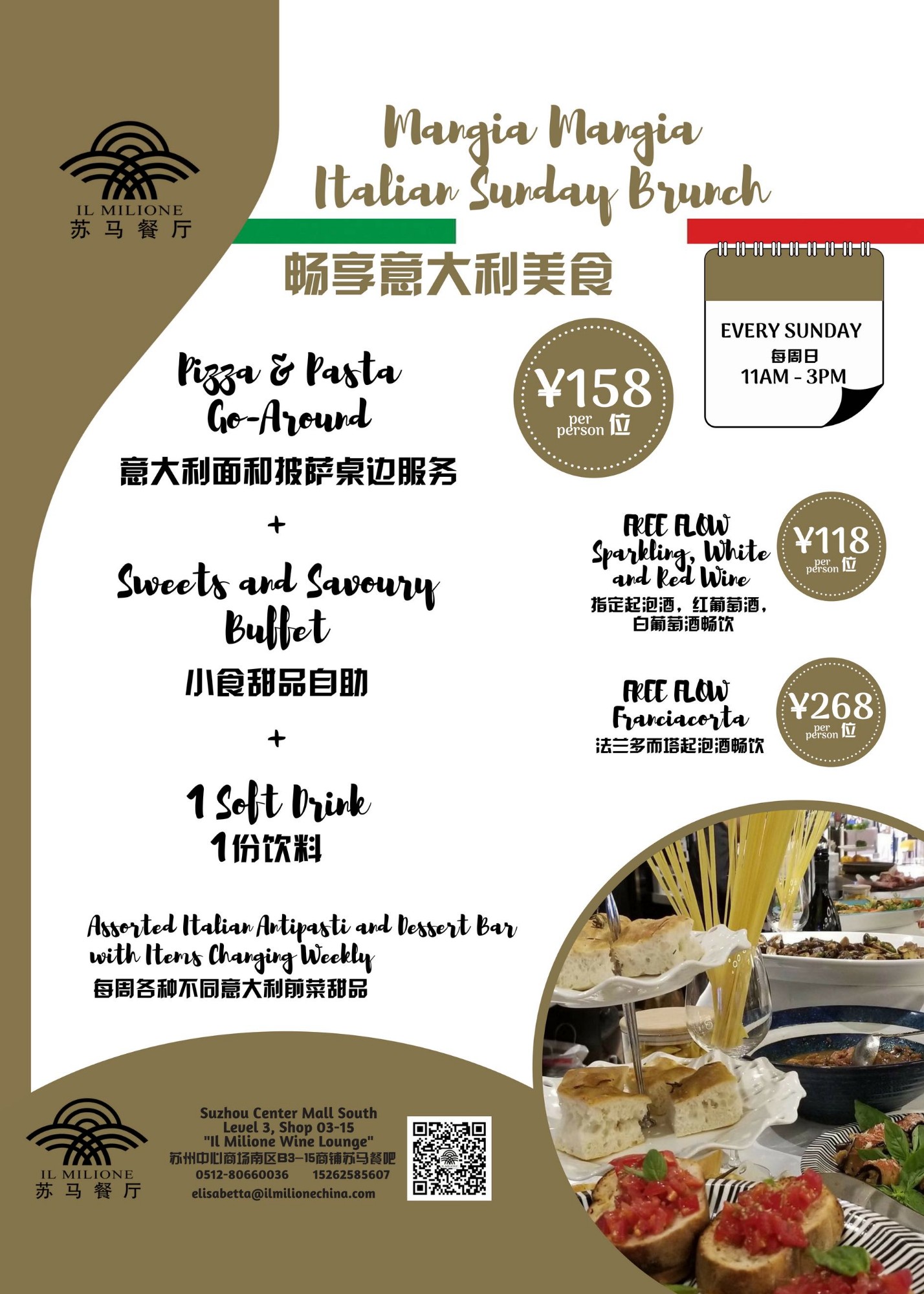 End the weekend in style with Il Milione's Bubbly Sunday Brunch. Every Sunday from 11am to 3pm enjoy an assorted Italian antipasti and dessert buffet on the bar with items changing weekly and pizza and pasta go-around. Top it off with free-flow of prosecco, white wine or red wine at just RMB118!
Every week, Sundays, 11am-3pm, RMB158-268. Il Milione.

Essay From https://www.thatsmags.com
For more things to do in Suzhou, plz click belows links

1. Suzhou Entertainment
2. Suzhou Dining
3. Suzhou Shopping
4. Suzhou Nightlife