Lingering Garden – Superb craftsmanship in harmony with nature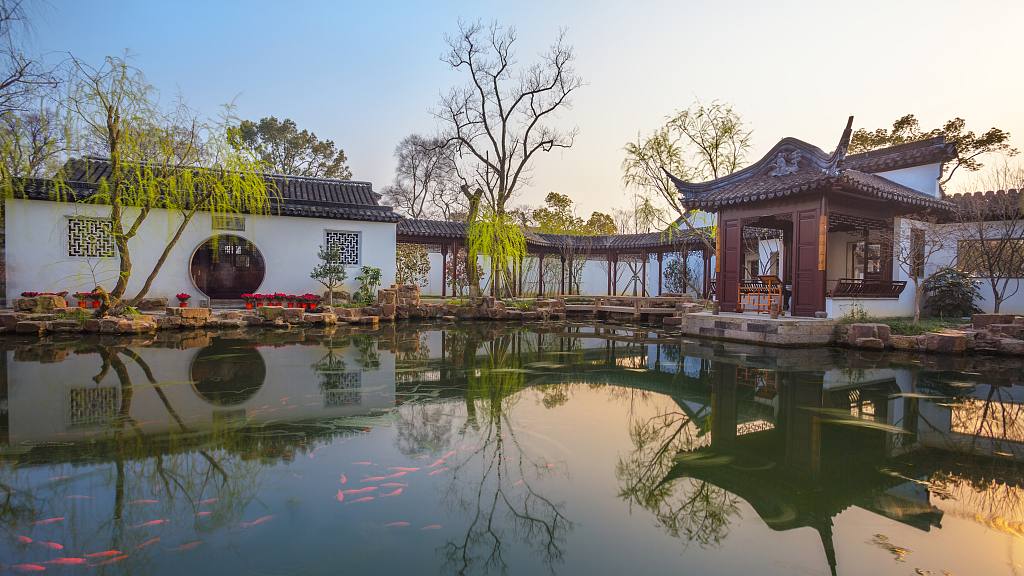 Suzhou, a city with a 4,000-year history, gave birth to some very colorful Wu gems. Suzhou silk, Kun Qu and elegant gardens are all precious in Chinese cultural heritage. Probably the most famous of them is the Lingering Garden, one of China's four exquisite gardens.

Located outside Changmen gate in Suzhou, Jiangsu province, the Lingering Garden was commissioned by an impeached official Xu Taishi in 1593 as a private garden. Built and designed by a stonemason named Zhou Shicheng, it was initially called "East Garden" and was expanded over generations into what we see today. The garden covers roughly 23,300 square meters and has four themed sections, each of which has unique characteristics that allow you to experience landscape, pastoral scenes, forest and garden in one place.

Lingering Garden is special for its exquisite architectural design. Due to its initial limited space and size, the architect employed stones to imitate mountains and ponds to represent lakes. The pavements of Lingering Garden are also phenomenal, made of bricks, pebbles or stone pieces with floor patterns created by artisans symbolizing prosperity, health and the good life.

The architecture in the Lingering Garden is a must-see as well. One of them is called the Hall of "Relaxation for Eminent Elders." If you look at the hall from outside, it is a whole one-roof structure, but when walking inside, you can tell that the hall was divided by two vaulted ceilings; the South Hall gives a humble look because it was used by female family members to listen to the opera, while the North Hall is very well-constructed as it was used by the owner to meet friends and appreciate Cloud Capped Peak, one of the "Three Treasures" in the garden. The hall is also called "Mandarin Duck Hall" as animals symbolize conjugal affection and fidelity.

The Lingering Garden is on the UNESCO World Heritage list and is one of the national 5A-level tourist attractions in China. No matter what the season, the Lingering Garden will give you an amazing experience that you will never forget.
----------------------Article From China Daily