Suzhou Events & Festivals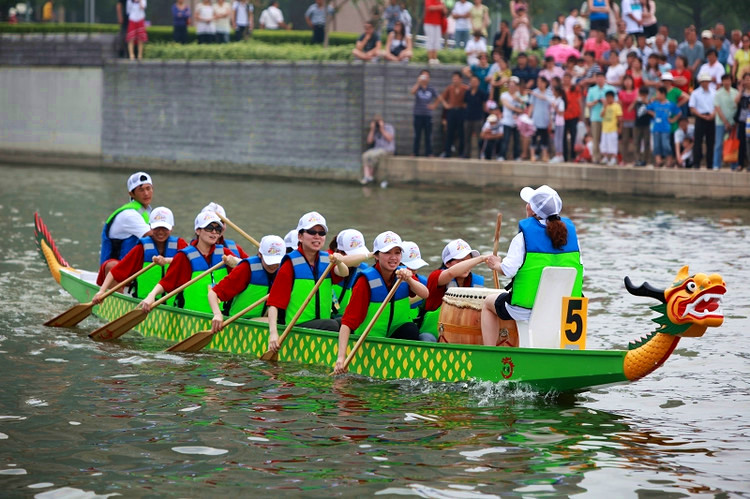 A Brief Introduction of Suzhou Festivals
All the year round, Suzhou festivals and events showcase the ancient city's unrivaled beauty, diverse culture and rich traditions. From brilliant blooms to dramatic dragon boats, get a taste of authentic Suzhou. Be sure to plan your trip around one (or many) of these exciting celebrations.
Taihu Lake Plum Blossom Festival
Date: The beginning of March
Venue: Linwu Cave Scenic Zone of West Hill
The Taihu Lake Plum Blossom Festival Celebration is held in the Linwudong Square, West Hill, Taihu Lake. Focused on the plum blossom, this festival sees all kinds of wonderful folk culture activities in a propitious and enthusiastic atmosphere. The activities include singing and dancing from south of the Yangtze River, Suzhou Pingtan, string and woodwind music performances, drama, folk songs and dances, painting, a photography show, a bonsai exhibition, and other folk arts and crafts shows. And all the features and presentations have the plum as their theme. Visitors from all over the world can take great pleasure in seeing Taihu Lake, the surrounding hills, and the fragrant flowers.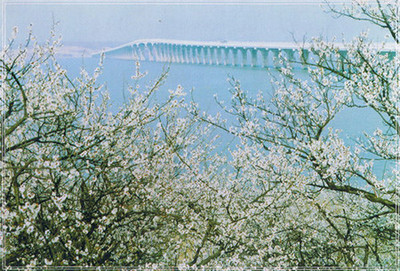 Tiger Hill Art and Flower Festival
Date: March 15
Venue: Tiger Hill Scenic Zone
In order to carry forward the traditional culture of Suzhou and bring back the traditional appearance, the Tiger Hill has started to hold flower-show in spring and temple fair in autumn in accordance with historical records since the early 1990s. When the flower-show is held every spring, the Tiger Hill is decorated with a variety of famous flowers, and precious flowers and plants, such as peony, tulip, rhododendron hybridum, lily, etc, affording a spectacular view.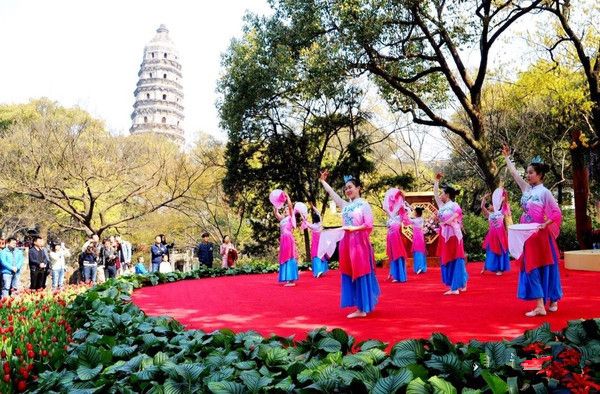 Biluochun Tea Culture and Tourism Festival
Date: March to April
Venue: Ancient Town of East Hill
Biluochun is one of the most famous green teas in China and one of the top 10 Chinese teas. It is budding throughout the East Hill Mountain area in Dongshan County within the Taihu Lake region of Suzhou, China. When the tea picking season comes, locals and visitors are encouraged to assist with the plucking, signaling the beginning of the Biluochun Tea Culture and Tourism Festival. An ideal destination is Rain Flower Resort (Rain Flower Scenic Region, Dongshan Town, Wuzhong District, Suzhou City) which offers a program for about 30 dollars including an entrance fee, tea picking, tea roasting, and a presentation of Biluochun tea. Tourists who wish to attend the Biluochun Tea Culture and Tourism Festival can participate in the celebration of the harvest, watch folk art performances, and munch on traditional treats.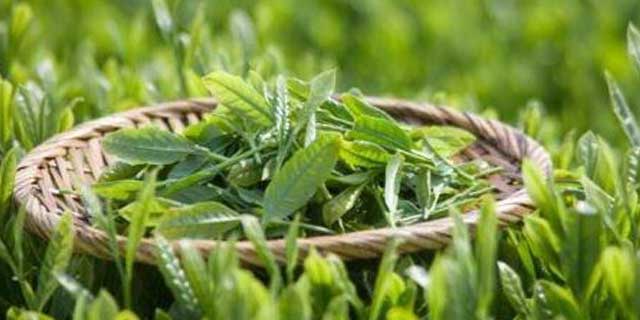 International Tourism Festival
Date:April
Venue:Zhouzhuang, Kunshan
The fair hosts international art creation contest every year, on the theme of river villages and ancient towns, in the forms of photography, calligraphy, painting, literary art, art, craft and literature and so on. In addition, the fair has traditional folk activities with river village characteristics, such as the Village Girls Dance, Lamp Boat, Fish Hawk, Lotus-fruit beating Box, Carrying Flower Basket and Ape Tea, etc. It has been developed into a festival celebration activity with both a congregation of famous artists and art lovers.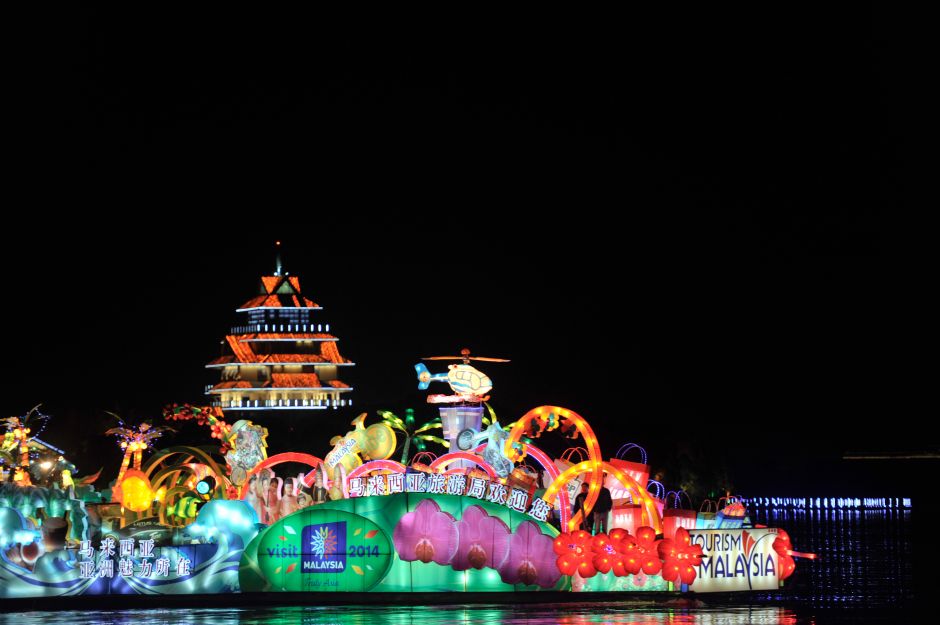 Festival of Wu Culture
Date: April to October
Venue: Lingering Garden
Wu culture is a major part of South China culture, with its own distinct regional characteristics, which has attracted praise of its achievements for hundreds of years, and has promoted the economic and social development of South China and contributed to Chinese culture as a whole. This six-month-long festival takes place at one of China's most celebrated gardens. Don't miss the many parades, kunqu opera, pingtan (storytelling and ballad singing), traditional instrument performances and more.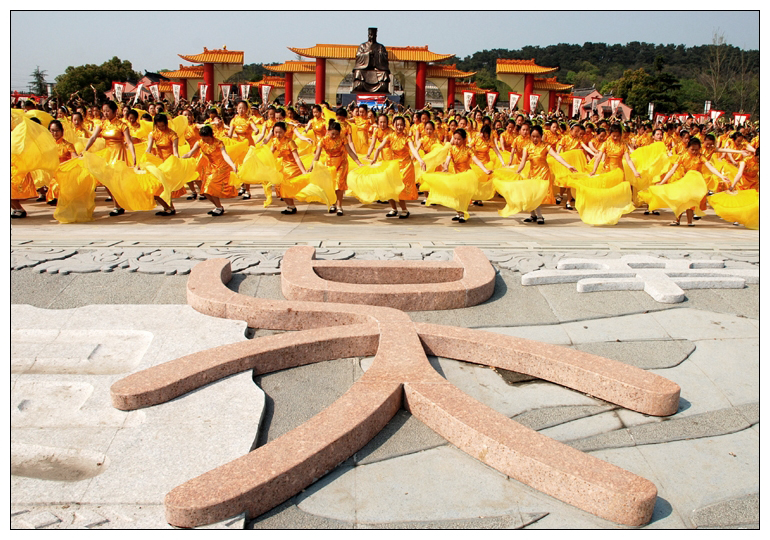 "Crushing Gods" Temple Fair
Date: April 14 (lunar calendar)
Venue: Nanhao Street and Shantang Street
"Crushing Gods" is a traditional public activity, which is related to Lv Dongbin who is one of the Eight Immortals in Chinese legends. Highlights of the locals include going to the temple fair, buying local specialties, and savoring Suzhou snacks. A number of colorful and vivid performances take place at the temple fair during the day, including Kunqu Opera, stilt walking, and ancient costume shows. Visitors are highly recommended to participate. Vendors from different parts of Suzhou gather together on Nanhao Street to promote and sell their products, including silk, Suzhou fans, Biluochun tea, and Kun stones, adding much luster to the festival. And visitors are advised to bargain before buying.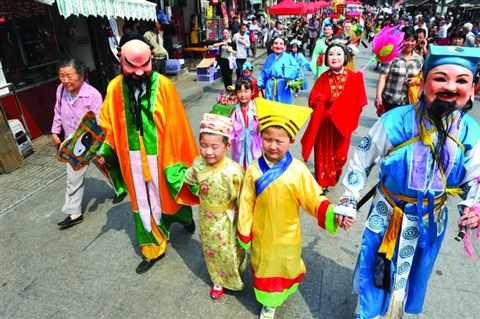 Dragon Boat Culture Festival
Date: May 5 (lunar calendar)
Venue: Dragon boat race on Taihu and Jinji Lake
This festival is one of China's most important.It is generally believed that this festival originated to honor the memory of the patriotic poet Qu Yuan, who lived in the state of Chu during the Warring States period. However the Suzhou people celebrate the festival to commemorate Wu Zixu, a high-ranking official of the state of Wu during thesame period. At the festival, local people hang Chinese mugwort leaves, calamus and garlic on the doorframes, mix realgar wine with liquor, and apply the mixture on children's ears and noses to ward off poisonous insects. And the boats on the lake are very brightly decorated in the style of a dragon and are raced by competing teams to the rhythm of drums. Depending on the size of the boat, there may be up to 80 rowers in a single boat!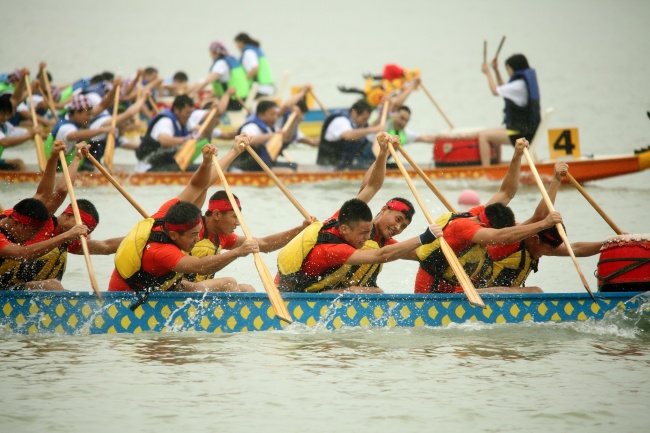 China Lotus Flower Show
Date: From June to September
Venue: Humble Administrator's Garden, Lotus Wetland Park in Xiangcheng District
The best place to enjoy lotus in Suzhou is Humble Administrator's Garden, with many related buildings: The Lotus Pavilions, Yuanxiang (Distant Fragrance) Hall, Xiangzhou Boat, Lotus Breeze, Liuting Pavilion, Lotus Fragrance Anchorage. Each summer, a lotus festival is held in the Humble Administrator's Garden, with lotus on 7,000 square meters of pond, mainly in the east garden, middle garden and west garden. Lotus Wetland Park is the largest lotus theme park in Suzhou, with an area of 2,000 acres and more than 500 aquatic lotus plants. Featured tours of tropical royal water lily, boat show, lotus pond maze, children's amusement park, lotus hotel, revive traditional lotus customs of Suzhou.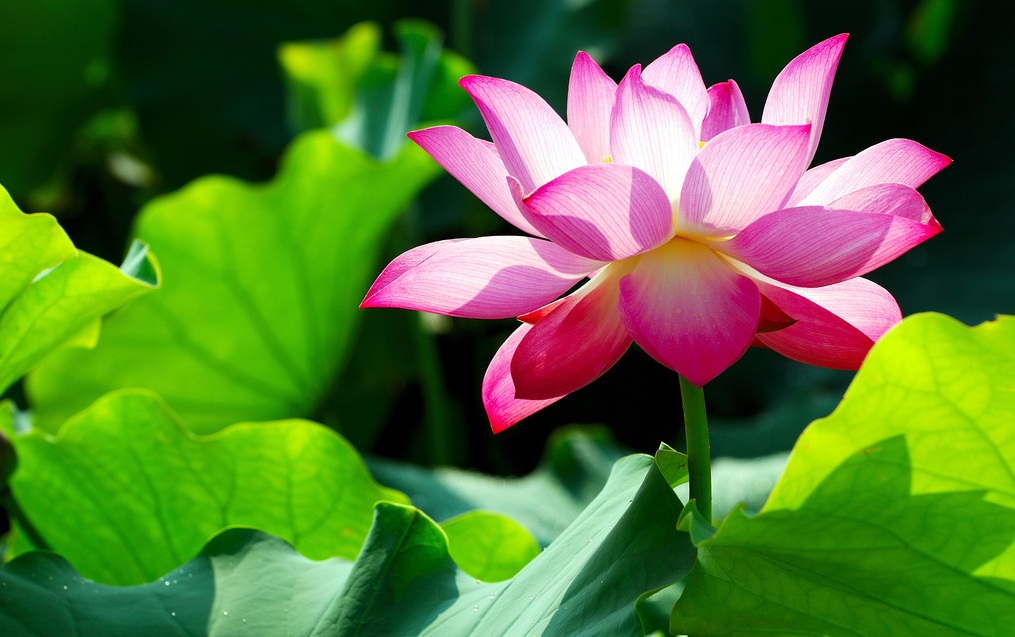 Suzhou International Silk Festival
Date: September 25th to October 20th
Venue: Shengze Town, Wujiang District, Suzhou
Suzhou is the home of silk. During the festival, Suzhou will hold temple fairs, cultural and art festival, silk garments exhibitions, fashion performances accompanied by the notable symphony orchestra, and activities that are linked with the theme of silk are held every year to attract people from all over the world. These events are fun for the public as well as beneficial for attracting foreign investments and promoting sales. Some famous scenic spots in Suzhou are also highlighted during the festival. The festival offers various opportunities for tourism, trade, and economic growth of the city.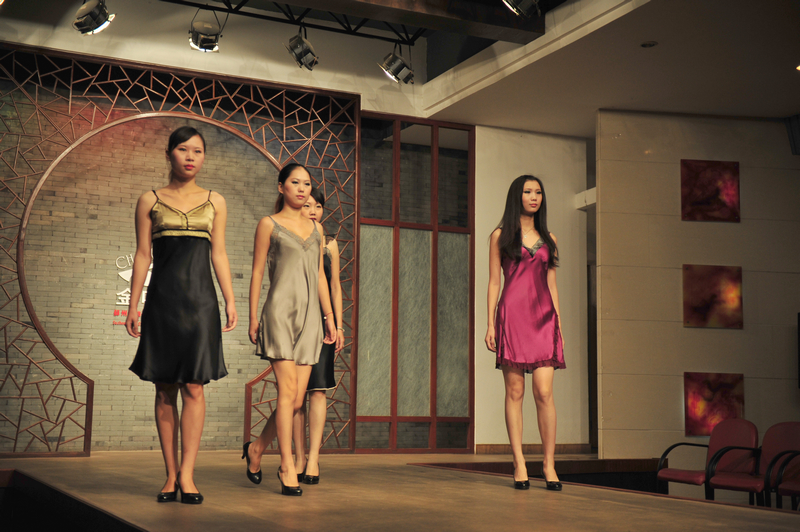 Tiger Hill Temple Fair
Date: From September to October
Venue: Tiger Hill, Suzhou
Situated at the northwest of the ancient Suzhou city, Tiger Hill is an epitome of the ancient city of Suzhou with a history of 2,500 years, and a place gathering the splendid culture of the city. And the tourist attraction site comprises over 50 attractions in the scenic zone, including Yunyan Pagoda, Tomb of King He Lv, Spring of Simplicity and Honesty, Sword-testing Stone, the Thousand Men Rock, Wanjing Villa, the Sword Pond and many other historic and cultural relics. The Tiger Hill Temple Fair features lots of traditional elements like lion dancing, acrobatics and Chinese opera as well as handicrafts and local snacks, offering a chance for tourist to know more about the folk culture of Suzhou.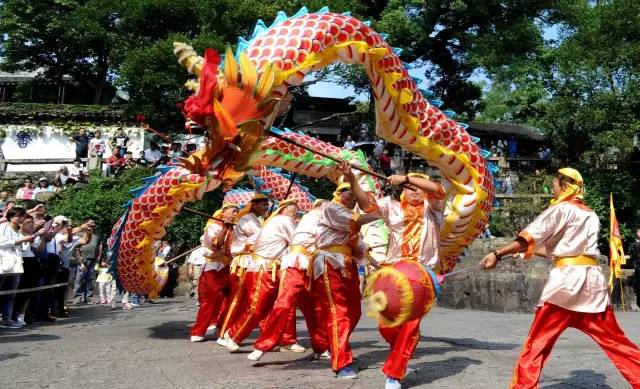 Zha Fairy
Date: 14th Apr (Chinese calendar)
On that day, lots of locals in Suzhou will flow inside the fairies' temples which are neighborhood of Xiatang Street in Laohemen to Zha Fairy. It is said that the day is the birthday of Lu Chunyang who was one of the Eight Fairies; he would change into the mendicant to arrive at the human life that day, help persons. Hence people all come here in this day, hope to meet the fairy, go to the diseases and prevent disasters; the lucky star is high to shine on. It is just a civil religious activity at first, changes into a grand temple fair once a year. Then, the small stands nearby of the fairy temple stand up like a forest, each kind of snacks, handicraft products, the flowers, birds, insects and fishes complete with everything. Currently, the Nanhao Street has become the very thick Suzhou's type ground with city's culture of Suzhou, there are the traditional taste snacks, special features food, civil handicraft products, small merchandise, flowers, birds, insects, fishes, curios and embroiders. It loads the folk tales and the history stories of Suzhou in the past and drew on numerous Chinese and Foreign visitors, is the new hot point of tour in Suzhou.
Folk Art and Craft Festival
Date: The middle of November
Venue: Guanqian Street
Suzhou hopes to be more attractive with the title of a "City of Crafts and Folk Art." Artists from all over the country present their work at this epic arts and crafts showcase. Besides the local traditional folk art and craft, there are specialties and delicate handicraft works from other provinces in China. Hundreds of thousands of people gather in the famous Guanqian Street to enjoy the attactive traditional Chinese culture. A tiny characteristic souvenir here can be an excellent gift for your family.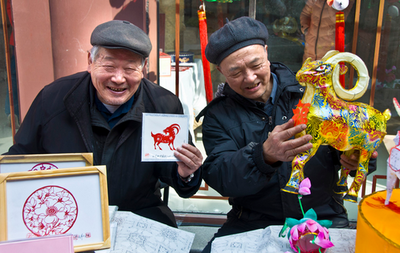 Dafeng Tulip Music Festival
Date: Mar.-May.
Venue: Shagang Village, Xinfeng County
Dafeng is the best place to enjoy the tulips blosom in Spring. Dafeng is the best place to see them. Dafeng, the coastal city in northern Jiangsu Province is holding its second annual Tulip Music Festival this April at its Holland Flower Park, the largest tulip park in China. Throughou the month of April visitors can see a bit of Holland in China with 20 million of imported Dutch tulips in 200 different varieties. There will be Dutch culture exhibits, Dutch cuisine and, of course, windmills. There will also be live music performances. Historically Dafeng is one of the largest salt-making areas in China and now is also famed for its well preserved eco-system and numerous national conservation parks. The district has the largest national nature reserve for a rare deer species, Père David's Deer or Milu in Chinese.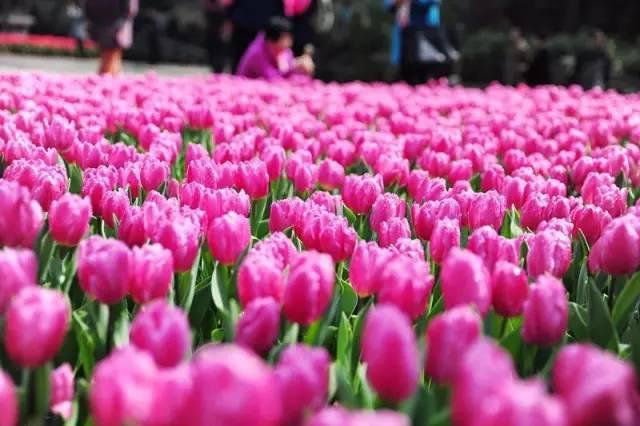 Hanshan Temple Eve Bell Ringing
Date: December 31st
Venue: Hanshan Temple, Suzhou
Held in the last day of a year, Hanshan Temple Bell Ringing Festival is celebrated to welcome the New Year in Suzhou. Hanshan Temple, one of the ten most famous temples in China, has a long history of 1,400 years. Legend has it that each layman has 108 kinds of annoyance every year, and each bell tolling can help people dispel a kind of annoyance. On December 31st every year, thousands of travellers gather inside and outside the temple to listen to 108 bell tolls at the same time, praying for good luck and happiness in the coming year. A variety of activities and performances are arranged around the ringing moment to celebrate the New Year.