Suzhou Maps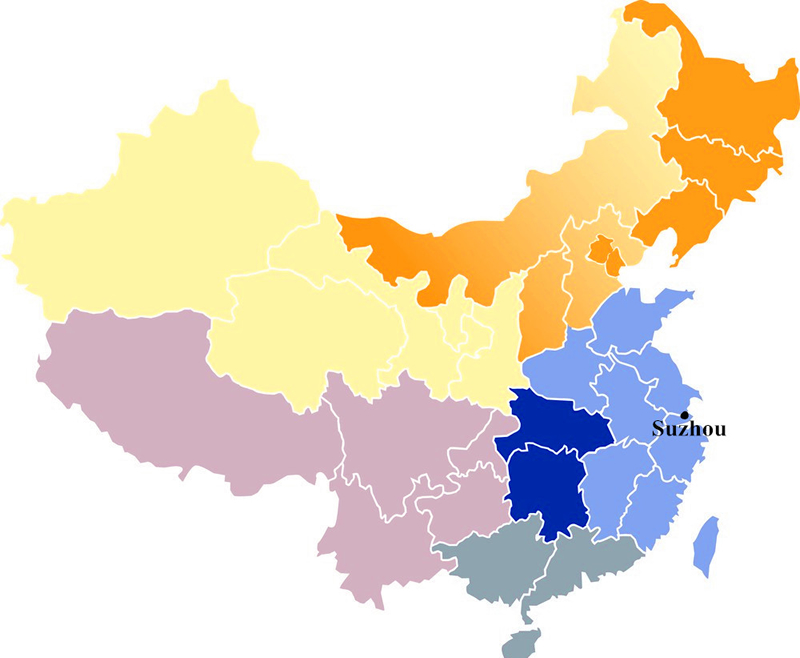 Suzhou Maps
Suzhou's location in China map
Suzhou, in the southeast of Jiangsu Province in Eastern China, adjacent to Shanghai Municipality. The city is on the lower reaches of the Yangtze River and on the shores of Tai Lake and is a part of the Yangtze River Delta region, on the South Bank of the Yangtze River Estuary, and the Grand Canal runs through the whole territory. Suzhou is the ninth most populous city in mainland China. It is considered one of the richest major cities in China.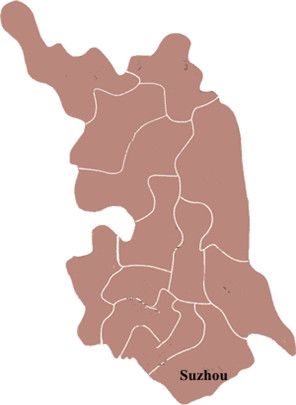 Suzhou's location in Jiangsu province
Jiangsu is an eastern coastal province of China, Suzhou is the second largest city in the province after its capital Nanjing , Suzhou is located in the southeast of Jiangsu province, is also the most southern city of the province, adjacent to Shanghai and south Zhejiang.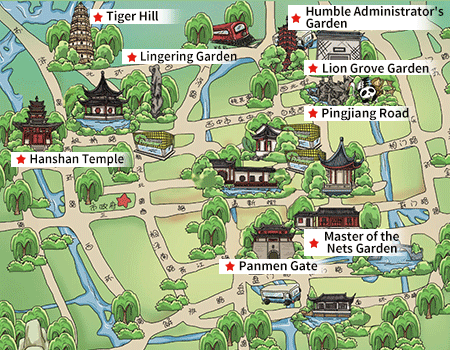 Distribution of tourist attractions in Suzhou
Suzhou is a hot destination, there are a wide range of tourist attractions in this city. The city's canals, stone bridges, pagodas, and classic gardens have contributed to its status as one of the top tourist attractions in China.