Suzhou Facts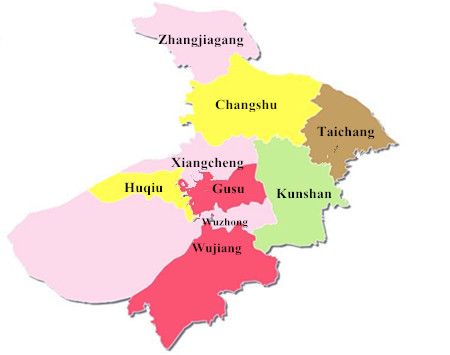 Suzhou Facts
Suzhou Location
Suzhou formerly called Soochow, it is a hot destination for tourists from all over the world, with an abundant historical and cultural heritage. it is a major city located in the southeast of Jiangsu province, adjacent to Shanghai and south Zhejiang. The city is situated on the lower reaches of the Yangtze River and on the shores of Taihu Lake.
The development history of Suzhou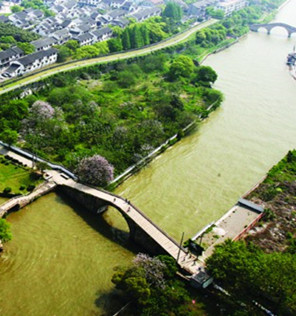 Suzhou, long regarded as a representative of southern small towns in China since the history of its own written records lasted for 4000 years, 514 BC, Suzhou has over 2,500 years of history, with an abundant display of relics and sites of historical interest. At around 100 AD, during the Eastern Han Dynasty, it became one of the ten largest cities in the world mostly due to emigration from Northern China. Suzhou achieved its fame 1,000 years later, the city began to prosper during the Sui Dynasty as a result of the construction of the Beijing-Hangzhou Grand Canal. Since the 10th-century Song Dynasty, it has been an important commercial center of China. During the Ming and Qing Dynasty, Suzhou was a national economic, cultural and commercial center, as well as the largest non-capital city in the world, until the 1860 Taiping Rebellion. When Li Hongzhang and Charles George Gordon recaptured the city three years later, Shanghai had already taken its predominant place in the nation. Since major economic reforms began in 1978, Suzhou has become one of the fastest growing major cities in the world.
Administration Distribution
Suzhou is composed of Suzhou Downtown and 5 country-level cities. And Suzhou Downtown contains five Districts: Gusu, Xiangcheng, Wuzhong, Wujiang, and Huqiu New Hi-tech District. 5 country-level cities are Changshu, Taichang, Kunshan, Zhangjiagang.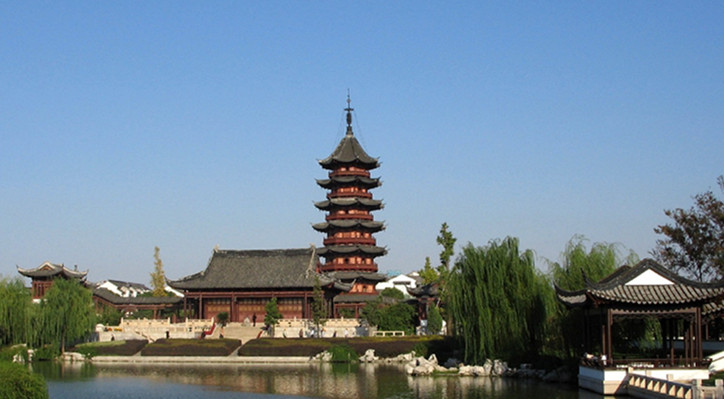 A Brief Introduction of Suzhou Tourism
Suzhou is a popular tourist destination and is known for its natural beauty as well as historical sites. The city's canals, stone bridges, pagodas, and meticulously designed gardens have contributed to its status as one of the top tourist attractions in China. The classical gardens in Suzhou were added to the list of the UNESCO World Heritage Sites in 1997 and 2000. Suzhou is often dubbed the "Venice of the East" or "Venice of China".