Suzhou Entertainment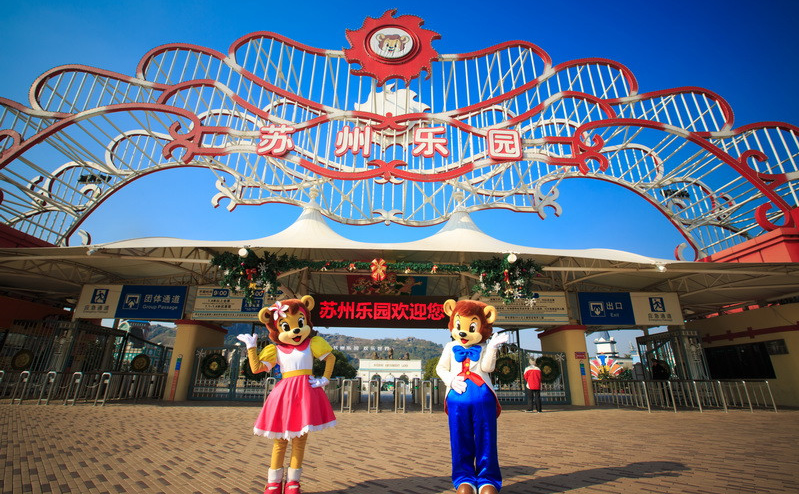 Overview
As a well-developed city in Jiangsu, Suzhou has already attracted millions of tourists both domestic and aboard to come for entertainment and enjoyment every year. Suzhou is a calm city, frequently named as the "escape of Shanghai". It is a nice place to relax and to enjoy the traditional tea in classical houses located all around the city. And traditional entertainment forms are still very popular among the locals, especially the old citizens. In addition, there are just few bars & night clubs in comparison with other Chinese cities and most of the entertainment has a high Western influence. Except for the yummy local delicacies, well-known scenic spots as well as the fashion shopping malls, here also scatters lots of must-go recreation places, from bookshops to bars, museums to dancing halls, by which people can relax and have much fun. Suzhou has its own version of Disney World, called Suzhou Amusement Land, and it is an amazing place created for children.
Kunqu Oprea
Anyone interested in Chinese opera should put a Kun Opera performance on their Suzhou itinerary. Also known as "kunqu", this colorful form of traditional musical theater is much-loved by the Chinese and has had a deep influence on most forms of Chinese opera. The performance skills, facial makeup, stage costumes and roles are in some ways similar to that of the Perking Opera, while the dialogues are composed in a more strict way. If tour to Suzhou in July, you are lucky enough to catch the Kunqu Opera Festival.
A few of Suzhou's theaters feature regular kunqu performances: inquire at your hotel, or at the Suzhou Kaiming Theater. Lovers of Western classical music will find that there are good concert halls in Suzhou with regular appearances by top-flight Chinese and international artists. What's more, the Suzhou Museum of Opera and Theatre will lead to to know more about the culture and history of Kunqu Oprea. Its display halls are filled with examples of old musical instruments, delicate hand-copied books of scores and lyrics, masks, costumes and vivid photographs of the famous dramatists and actors.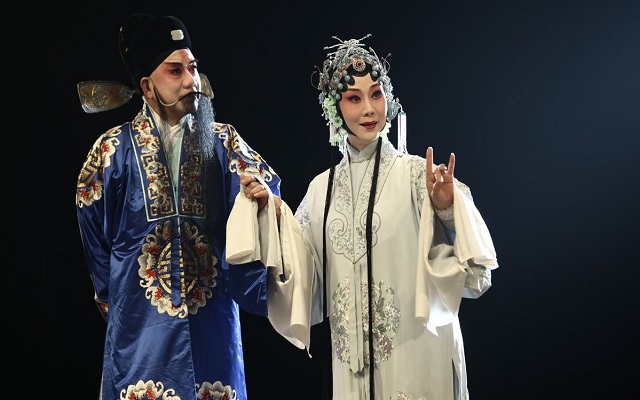 Teahouse plus Suzhou Pingtan
Teahouse is a typical Suzhou-styled entertainment place. By sipping at a cup of green tea and enjoying nice folk music, tourists will be completely relaxed and all the worldly trivia will drift away, totally out of the mind. In Suzhou, there scatters a great number of teahouses such as Ouyuan Garden, Quyuan Garden, Yiyuan Gardenetc. Besides tea, Pingtan is also served here to be another amusement stamped with Suzhou folk cultures and customs. Suzhou Pingtan is a general term with a 200-year history denoting Suzhou Pinghua and Tanci, namely, storytelling and ballad singing in the Suzhou dialect.
Suzhou pingtan can be performed solo, in duet, or as a trio. Pingtan usually performs long historic stories, which are divided into many parts. There are some 120 traditional stories left to us by the ancient performers and "Pingtan" artists are contin-uously writing new ones that are closer to contemporary life. Renowned for its cozy and leisure atmosphere, melodious music, vivid narration along with attractive stories, Suzhou Pingtan has been greatly praised and complimented as "the sweetest tunes in China".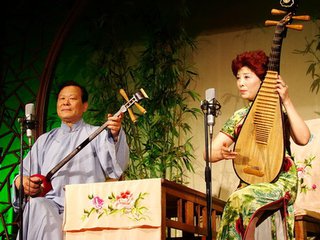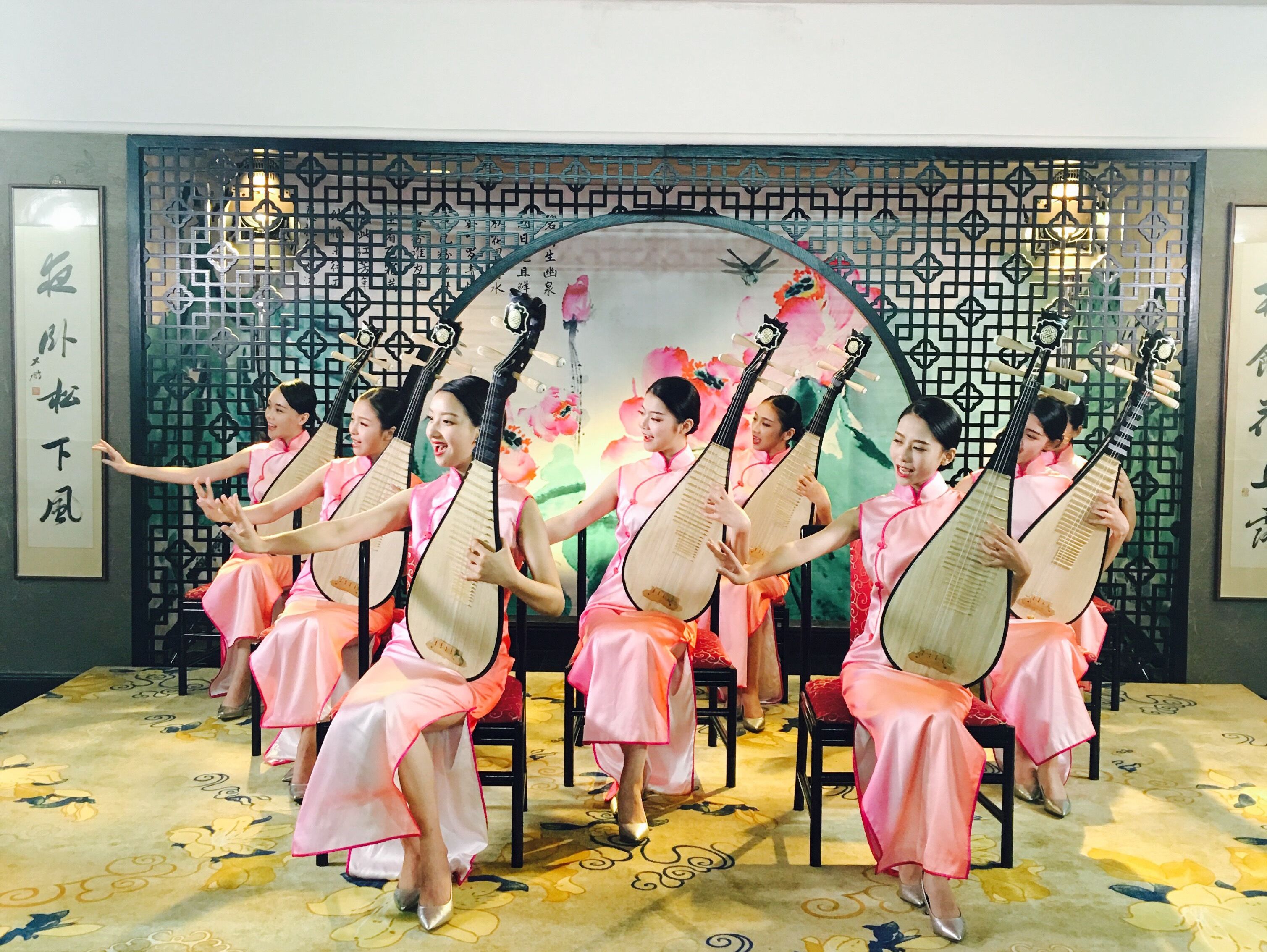 Book Stores
There are three main bookstores in the city. Blue Book Store, located in No.43, People's Square, is renowned for its perseverance of "Stop piracy, concern academy". And the striking poster board with a golden saying of "Wise Men Fish Here" shows the distingue taste of the bookstore in a sense. It mainly specialises in the sales of the books on social sciences, literary history, philosophy etc.
With a rapid updating and strong nature of specialty to be its best features. The Qinghua Book Store, situated near Suzhou University, aims at providing the college students a quiet place as well as plenty of books to widen their horizon. Due to its excellent purchase channel, people can find a great deal of famous academic writings here, hardly available elsewhere. In order to satisfy those professionals' demands, the store also shoulders responsibility to mail ordered books for them.
Lastly, Foreign Language Book Store is a characteristic bookshop specializing in the sales of books of foreign languages, mainly focusing on foreign literatures, studies of foreign languages and grammar skills. Stamped with elegant decoration and exotic atmosphere, it provides nearly 18,000 kinds of books, including original edition of fictions as well as foreign periodicals.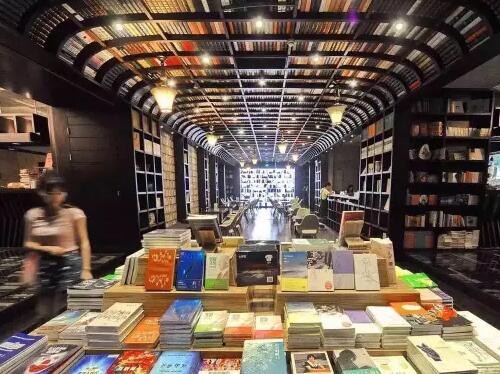 Suzhou Amusement Land
Covering an area of 540,000 square meters and locally known as "China's Disney World", Suzhou Amusement Land is located at the center of Suzhou New District and at the foot of Mountain Lion. If you're traveling with your family, the kids can let off steam at the Suzhou Amusement Park. It's a modern theme park that combines the vitality of western theme parks and the tranquility of oriental gardens.
Apart from roller coasters, thrill seekers can experience various kinds of amusement items with extreme names, like Hawaiian Waves, The Tornado, and Soaring into the Sky. And the rich human-made landscape forms a major part of the fantastic park. Artificial scenery such as Tianshi Lake, European Style Town, Future World, Venice Water Town, Scotland Garden juxtaposes an oriental atmosphere against European exoticism. And in the hot weather, the park's Water World is the perfect refuge. The admission fee is 60 RMB for an adult, and half for children under 1.4m.
Address: No.397, Changjiang Road, Huqiu Street.
How to get to there: take bus No. 2, 33, 38, 301, 302, 303, 304, 312, 313, 324, 42, 51, 67, 68, 69, 89, or tourist bus 3 to the park directly.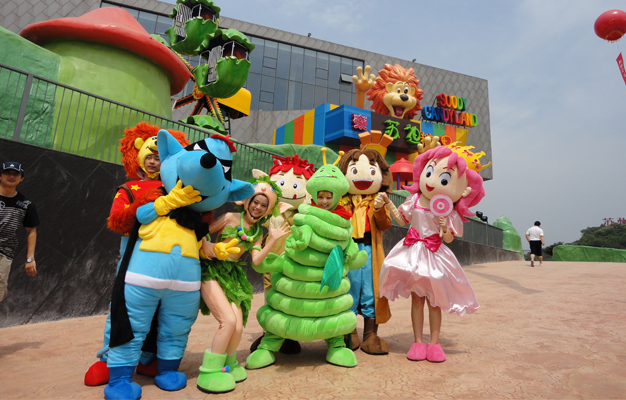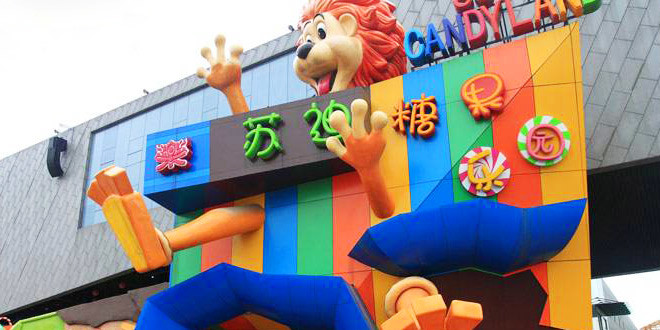 Suzhou Sunrise Golf Club
The Suzhou Sunrise Golf Club is a 36-hole par 72 international standard golf course, designed by golf master Jack Nicklaus. The Western-style golf course has a fairway of 7,089 yards. The golf club is close to the beautiful Yangcheng Lake, which is famous for its hairy crabs. The whole design is based on the concept of "Links" and the style of the Jiangnan area. The golf course has a fun and challenging layout with a variety of features.
The design of the Suzhou Sunrise Golf Club is rather artistic with broad fairways and uniquely arranged sand pits. There are five types of tees, red tees (5,000 yards), white tees (5,800 yards) and blue tees (6,500 yards). Yellow tees are for professionals and there are black tees (7,100 yards) for golf lovers who enjoy a challenge.
The stadium is located two kilometres from the Suzhou exit of Su Jiahang and the Shanghai Nanjing Expressway. It is a ten-minute drive from the city centre of Suzhou, one hour from Shanghai and half an hour from Wuxi.
Address: 168 Yangcheng Lake Road, Xiangcheng District
Tel: +86 512 6586 8333