Kunqu enthusiasts pay homage in the cradle of the opera genre
TO most people, the town of Bacheng in Jiangsu Province is the go-to place for premium hairy crabs from Yangcheng Lake, the popular Yangtze River Delta delicacy now in season.
But it wasn't crab that beckoned me to Bacheng recently. I was on a trip with 80 Kunqu Opera aficionados. One of China's oldest opera genres, Kunqu is believed to have originated in the town.
Our group included experts in the genre and amateur performers from across China. We were in Bacheng to watch performances such as the well-known "The Peony Pavilion" and "Jade Hairpin," and to share the experience of musical enjoyment.
Watching the stagecraft in the pavilions, terraces and halls of the town gave me the illusion that we were a gathering of ancient literati.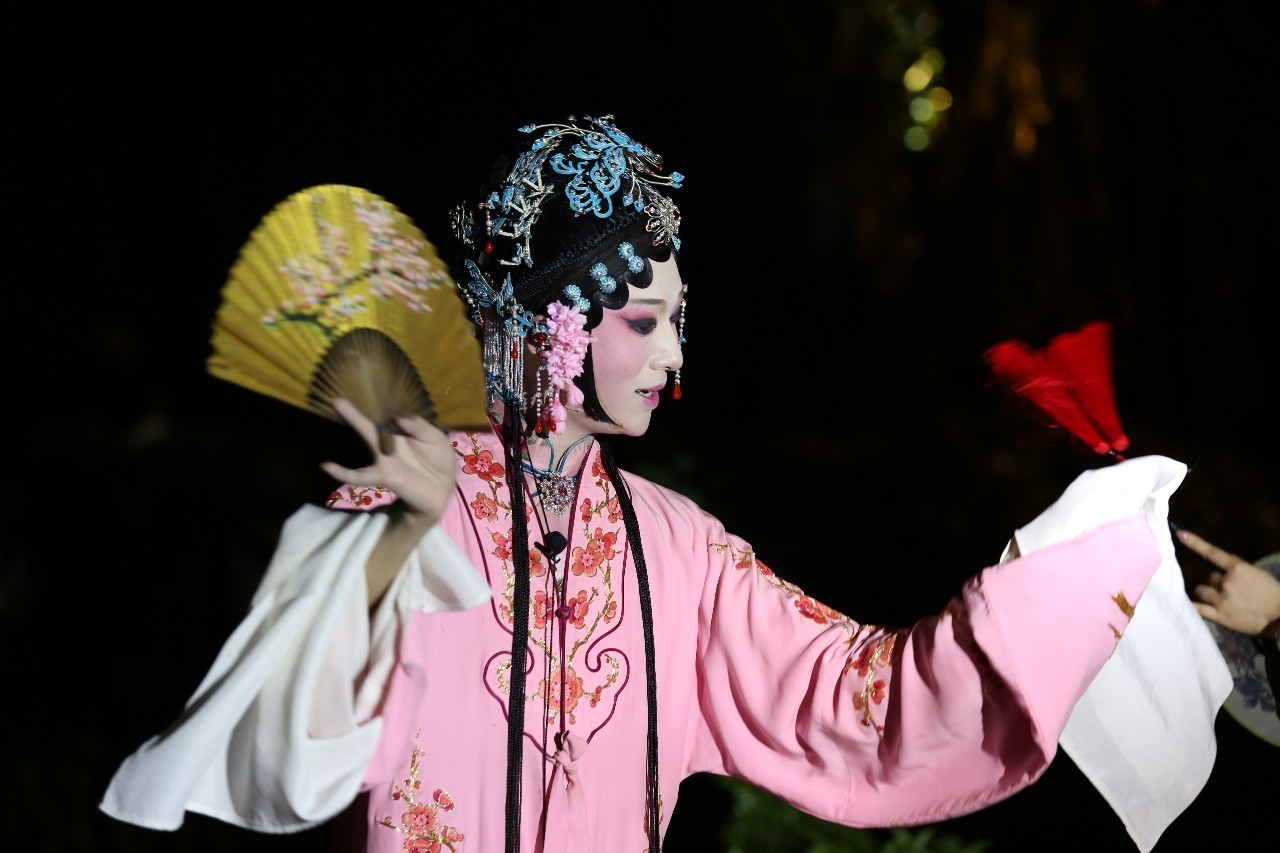 "The libretto of Kunqu Opera was written according to a strict set of musical notes and was difficult for the hoi polloi to understand," says Jiang Peiyi, an amateur performer and professional researcher of Kunqu, "But the literati loved it and organized many parties like this one. It was an important part of social life for ancient nobility."
Though the ancient art form went out of favor in more recent times, especially with younger generations, there has been a resurgence of interest. Kunqu was included in UNESCO's list of intangible heritage in 2001.
Many of those in our group were younger people, aged about 30. One of them was Liu Yanqiu, who traveled from the southwestern city of Chongqing for her first visit to Bacheng.
While she was taking lessons in the guqin, or Chinese zither, several years ago, Liu said her music teacher, a Kunqu lover, sang some arias for her. That piqued her interest. After watching videos and live performances of Kunqu, she was hooked.
"It's so beautiful and elegant, not only the costumes and makeup, but also the music and lyrics," she said. "This is the first time I have been so close to the origin of Kunqu. It's really started to catch on with the young audiences like me. In just three days here, I learned a lot about the history and culture of Kunqu."
The opera genre is said to have originated from popular local theater over 1,200 years ago by Huang Fanchuo, a court musician in the Tang Dynasty (AD 618-907). It came to be called "Kunshan music" after the city where Bacheng is located. Kun refers to the city name and qumeans music.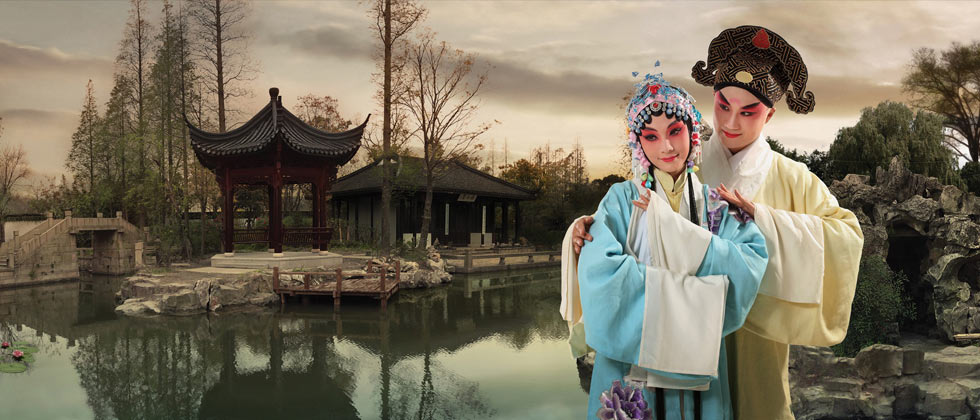 About 700 years ago, Gu Aying, a great master in the Yuan Dynasty (1271-1368), organized the Yushan Literary Salon in Bacheng, dedicated to promoting the development of the music. Then, about 400 years ago, Bacheng native Liang Chenyu wrote "Huan Sha Ji," a legendary Kunqu Opera show. That completed the marriage of music and drama.
Kunqu dominated Chinese theater from the 16th to the 18th centuries. It has been described as a synthesis of drama, opera, ballet, poetry and musical recital.
Bacheng is obviously proud of its musical heritage.
Yang Shousong, who has been researching the opera genre and has published a series of books about its history and culture, has helped preserve and promote that heritage.
His latest series of books, entitled "The Spectacle of Kunqu Opera," records histories told by famous performers in China and abroad. He spent 10 years interviewing the artists. The books were published in October.
Yang and other experts in the field have set up workshops in Bacheng to promote the ancient opera with performances and teaching.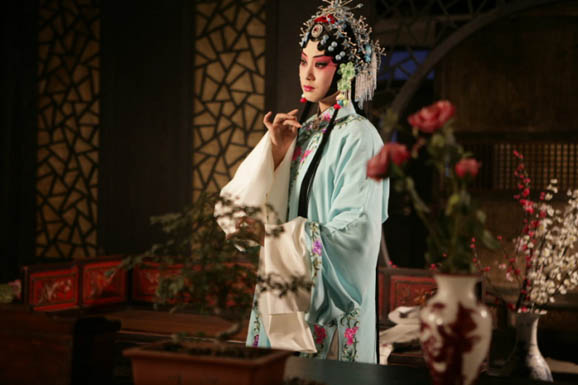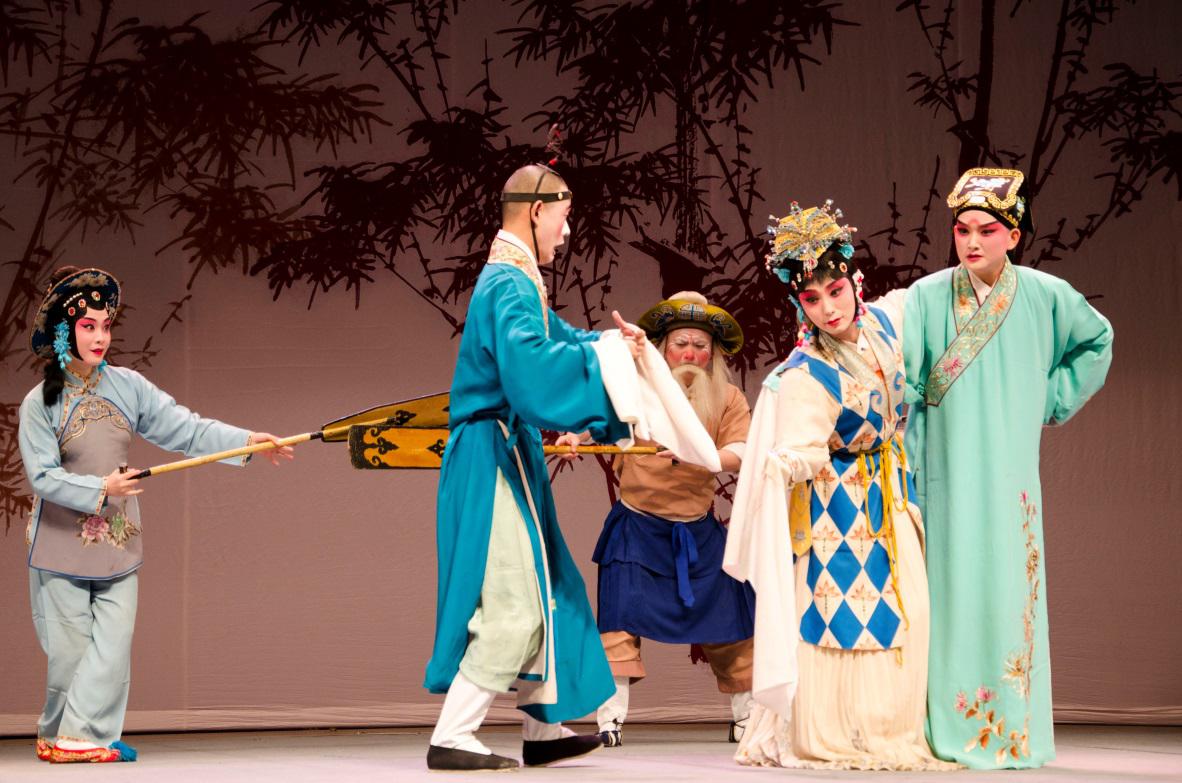 In 2001, a children's Kunqu Opera troupe called Little Plum Blossoms was set up in a local school that now enrolls up to 30 students a year for professional training. Its alumni include many who have gone on to make names for themselves, including artists in the Shanghai Kunqu Opera Troupe.
The Bacheng government is now trying to cultivate the Kunqu culture alongside its reputation for some of the best hairy crabs in China. It has renovated the old town area around an opera theme. Restaurants, hotels, teahouses and shops are decorated with Kunqu features.
Spending a weekend afternoon in a teahouse, watching a performance of Kunqu Opera is a truly enjoyable escape from the hectic lifestyle of Shanghai.
Walking down the street in the old town area, one comes across private homes converted into museums displaying woodcarvings and jadestones. Getting a peek inside these more than century-old houses is a treat in itself.
The town plans to inaugurate a Liang Chenyu Award next year to honor those who have made contributions to Kunqu performances and culture. A Kunqu Opera cultural relics park and theater are also in the planning.
The town government said it plans to invest up to 2 billion yuan (US$300 million) to turn the town into a classy tribute to Kunqu Opera and develop tourism-related activities.
If you go
Tips for travel:
Bacheng is easy to access from Shanghai. Take a high-speed train and you will arrive in Kunshan within half an hour. Then take a taxi for a 30-minute trip to Bacheng.
Hotels near Yangcheng Lake are very expensive at this time of year because of the hairy crab season, but those away from the lake can be had for about 200 yuan a night.
Eating out, of course, is a treat no matter where you go. In addition to hairy crabs, local specialties include aozaomian, or noodles in dark broth.
-Edited by China Daily