Day 1
Place&Transport: Suzhou
Today's Activities: Lingering Garden, Hanshan Temple, Suzhou Museum, Shantang Street, Suzhou No.1 Silk Factory
Accommondation: N/A
Meal: N/A
In the morning, you will be picked up by our Shanghai driver and taken to the train station for your train to Suzhou. Upon on your arrival, our local Suzhou tour guide will pick you up at the exit of Suzhou train station with a welcome signage "Suzhou Private Tour". And your tour in Suzhou start.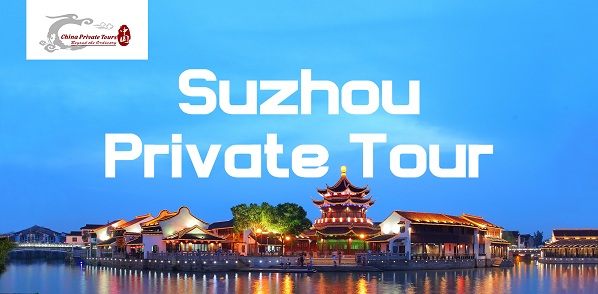 Our Suzhou Pick Up Sign "Suzhou Private Tour"
Your first destination is Lingering Garden. This garden is a UNESCO World Heritage Site and one of the finest classical gardens in Suzhou. Lingering Garden has been listed as one of the four most famous national classic gardens together with the humble administrator's garden, the Summer Palace and Mountain Summer Resort in Chengde are called China's four largest gardens. Landscape architectural space processing is very exquisite, using a variety of artistic techniques, built a unique space system, becoming one of the world civilization examples of architectural space art processing. Wander through the trails and portals of this delicately-planned garden that carefully combines traditional Chinese architecture with natural beauty. A good place to let your mind and body rest.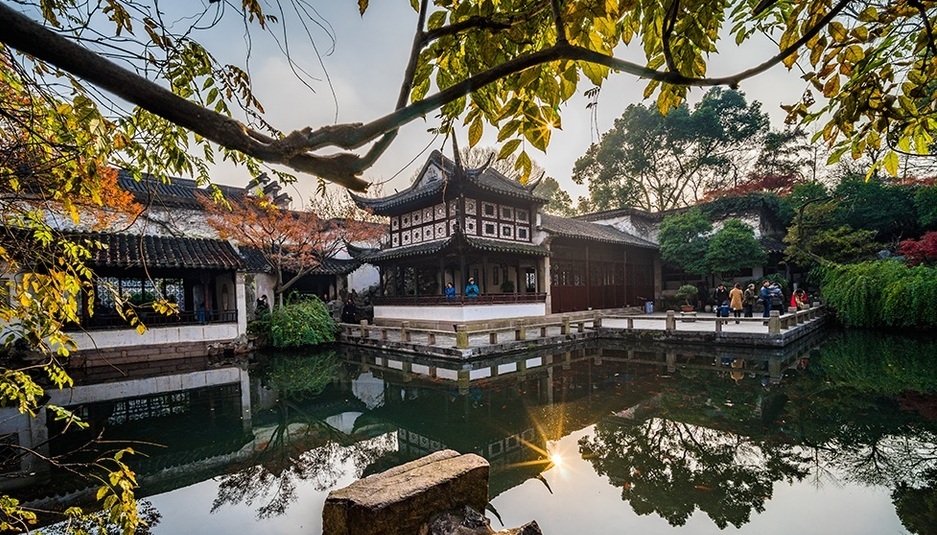 Next stop is Hanshan Temple, also named Cold Mountain Temple, located near the town of Fengqiao. Made famous in a poem by Tang Dynasty poet Zhang Ji, this Buddhist temple is known for its large bells, unique black roof and domed bridge. Take a wander around its halls, pavilions, corridors and well-maintained gardens. A good place to let your mind and body rest.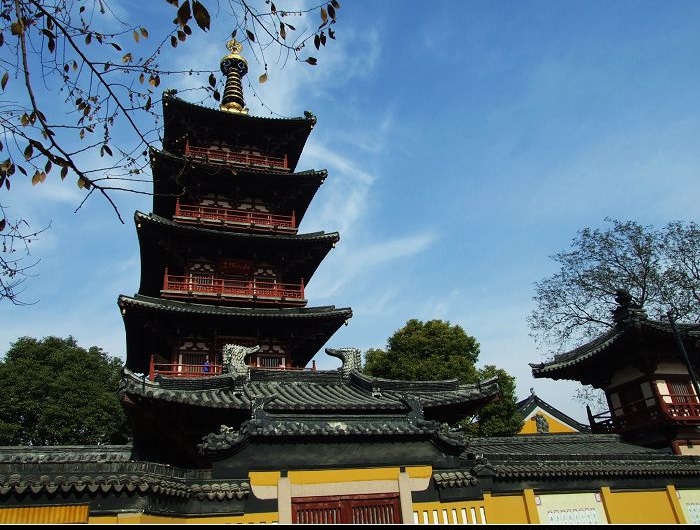 Lunch will be arranged at a local Chinese restaurant with authentic Suzhou dishes, feel free to let our tour guide know your requirements.
In the afternoon, continue your tour to Suzhou Museum. Founded in 1960 and originally located in the national historic landmark, Zhong Wang Fu palace complex, Suzhou Museum has been a highly-regarded regional museum with a number of significant Chinese cultural relics. The new Suzhou museum designed by world famous architect I.M.Pei was completed in October 2006. Not only does the museum become a monumental design building in Suzhou, but also a significant construction, merging the traditional Chinese architectural design with the future. It enhances the protection of Suzhou cultural heritages, and enables Suzhou Museum to turn on a new page.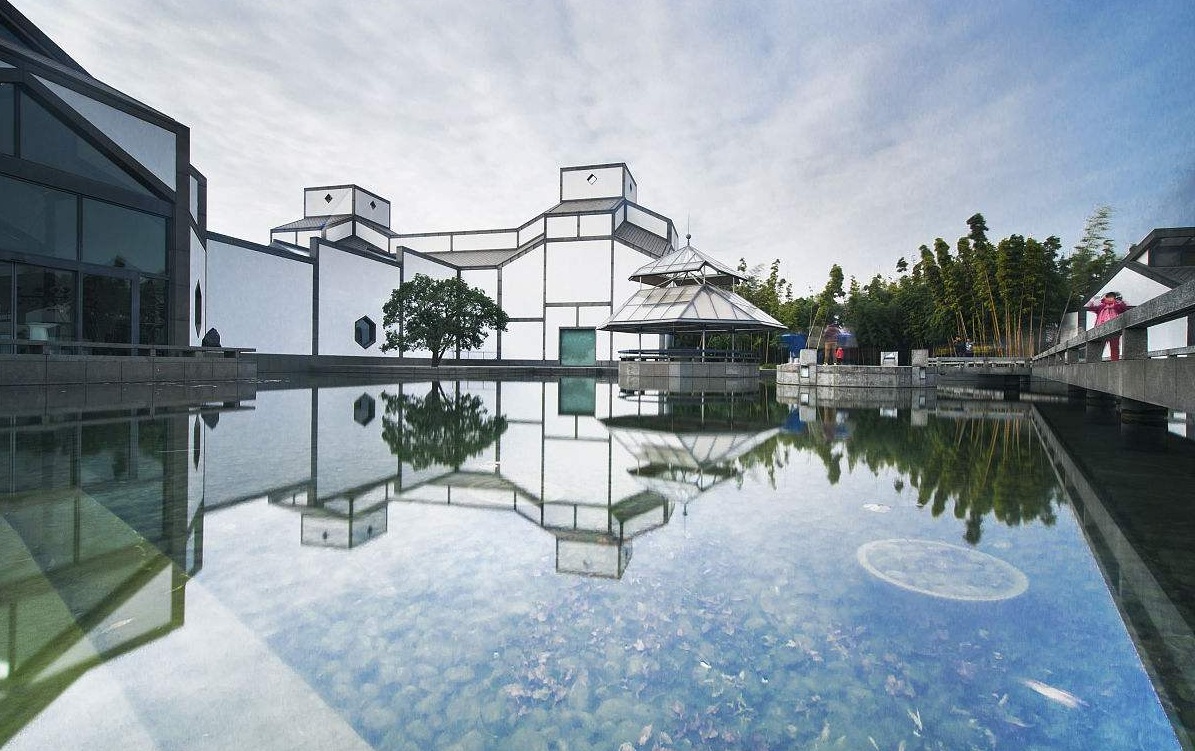 Move on to Shantang Street, also called Seven-mile Shantang, is located in the northwest of Suzhou. Shantang Street in Suzhou attracts many tourists from home and abroad. Most of them prefer traveling along the canal, enjoying beautiful scenery. Owing to its distinguished geographic location and convenient water and land transportation, Shantang Street was one of the streets which trade and culture were most highly developed in Ming and Qing dynasties, regarded as "the No.1 Ancient Street in China". The renovated Shantang Street becomes the place which shows the essence of natural views and human landscapes of Suzhou, which is rated as "the miniature of old Suzhou and the window of Wu culture". There is a folk song, singing "There is a paradise in heaven, but there are Suzhou and Hangzhou on the earth. Hangzhou has the West Lake while Suzhou has Shantang. Both are good places with boundless sceneries", which is the vivid image of Shantang.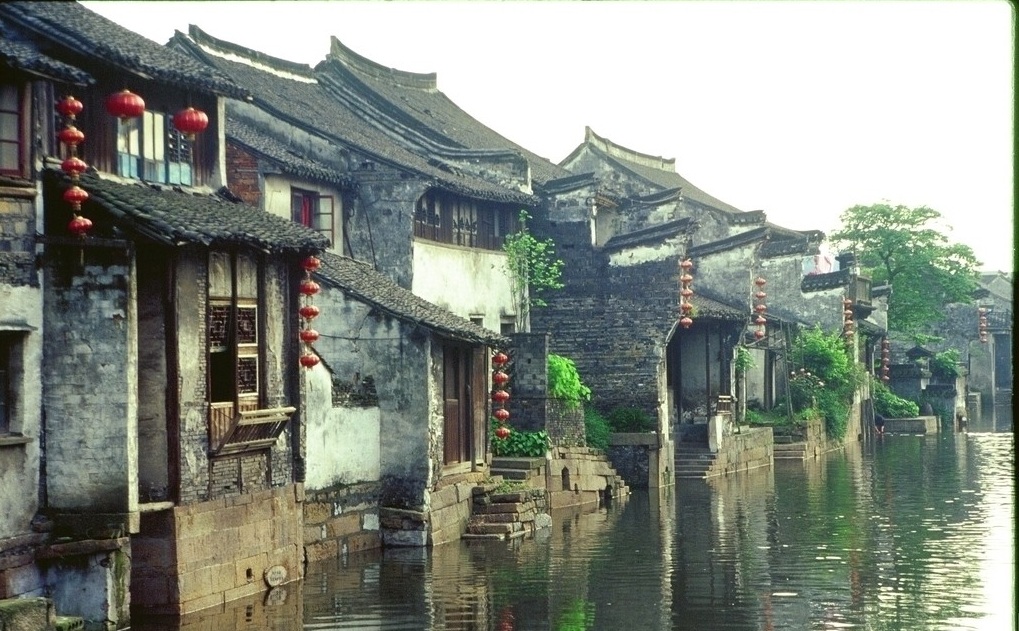 The final stop is Suzhou No.1 Silk Factory. It was built in Suzhou in 1926. It is divided into three parts: the exhibition hall which shows the history of Suzhou silk and some ancient collections; the working spot, where you can see how the silk is made; and the product exhibition hall, exhibiting the main products of this factory, the silk wadding quilts. Suzhou No.1 Silk Factory gains a good reputation in the silk industry for its complete technical process of silkworm raising, cocoon sorting, cocoon boiling, and silk reeling, rewinding and packing. Suzhou first silk mill provides magic silk production and fashion show the whole process, so as to prove the Chinese silk glorious history. At the same time, it also describes the history of the development of Chinese silk response which further profound Chinese culture. In this factory you can not only see how the silk is processed from worm to the final product, but also learn some histories of silk in China.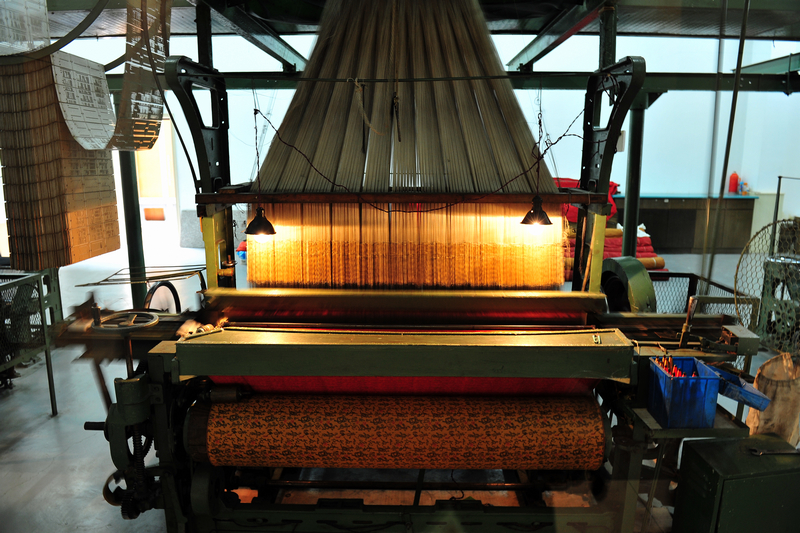 After the tour of Suzhou No.1 Silk Factory, drive you to your hotel in Suzhou.
Day 2
Place&Transport: Suzhou to Wuxi
Today's Activities: Three Kindoms City, Yuantouzhu Park (Turtle Head Park), Jichang Garden
Accommondation: N/A
Meal: N/A
After breakfast, our Suzhou tour guide will meet you at your hotel lobby on time and you will be transferred to Wuxi directly, it takes around 1 hour for one way.
Your first destination in Wuxi is Three Kingdoms City, which is one of the CCTV Television Bases, and a renowned tourist attraction. The Romance of the Three Kingdoms, a historical TV series, was filmed here. The whole scenic area of Three Kingdoms City shows a majestic and spectacular vision and has profound connotations. When you walk around the city, every wheel-tower gate and every brick are as if telling one thrilling story after another in troubled times to the tourists. The Three Kingdoms City is a double-dwelling city which centers on the production of television and film and also pays attention to the tourist function, thus attracting multitudes of tourists to the scenic area. Here you may have chance take a boat ride on Taihu Lake and enjoy the Kunqu Opera and Pingtan on the boat.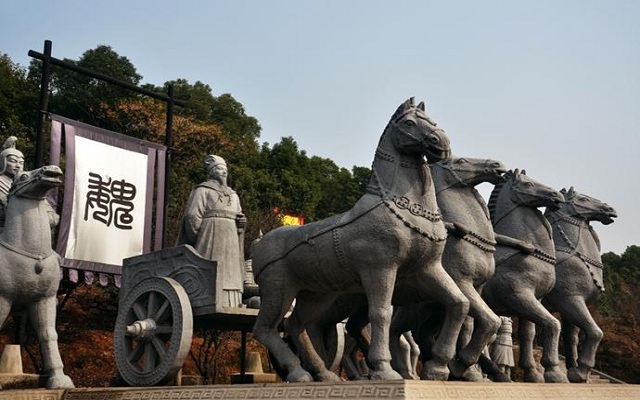 Lunch will be arranged at a local Chinese restaurant serves authentic Wuxi dishes.
After lunch, continue your tour to Yuantouzhu Park (Turtle Head Park), which is praised as the 'wonder among wonders around the Taihu Lake' by a famous Chinese poet, Yuantouzhu Park is actually a peninsula occupying the northwest part of the lake. The place is named after its turtle-head-like appearance and known as a must-see spot within the area.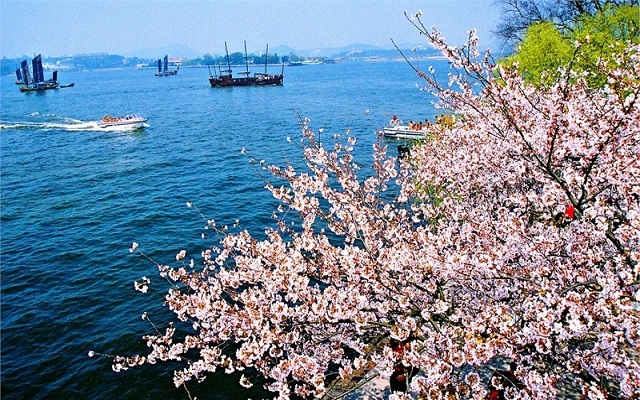 The final stop is Jichang Garden, is a famed Chinese classical garden in South China. Jichang garden is a masterpiece of classic Chinese gardens and has been duplicated by the Emperor Qianlong in order to enjoy it daily. The duplicated copy of the garden is located in Beijing and named Huishanyuan Garden (Hui Hill Garden or Huishan Garden) or Xiaquyuan Garden (Xiaqu Garden). The backdrop Huishan Mountain adds color to Jichang Garden, as it is a traditional residential spot embodying a sense of life and settings of the ancient China. Jichang Garden have a pond that is small and peaceful; a winding corridor, composed of over one hundred sections, connects the towers, pavilions, halls, chambers, bridges and terraces along the waterside. These ingeniously interconnected structures form a diverse landscape and become "garden within a garden".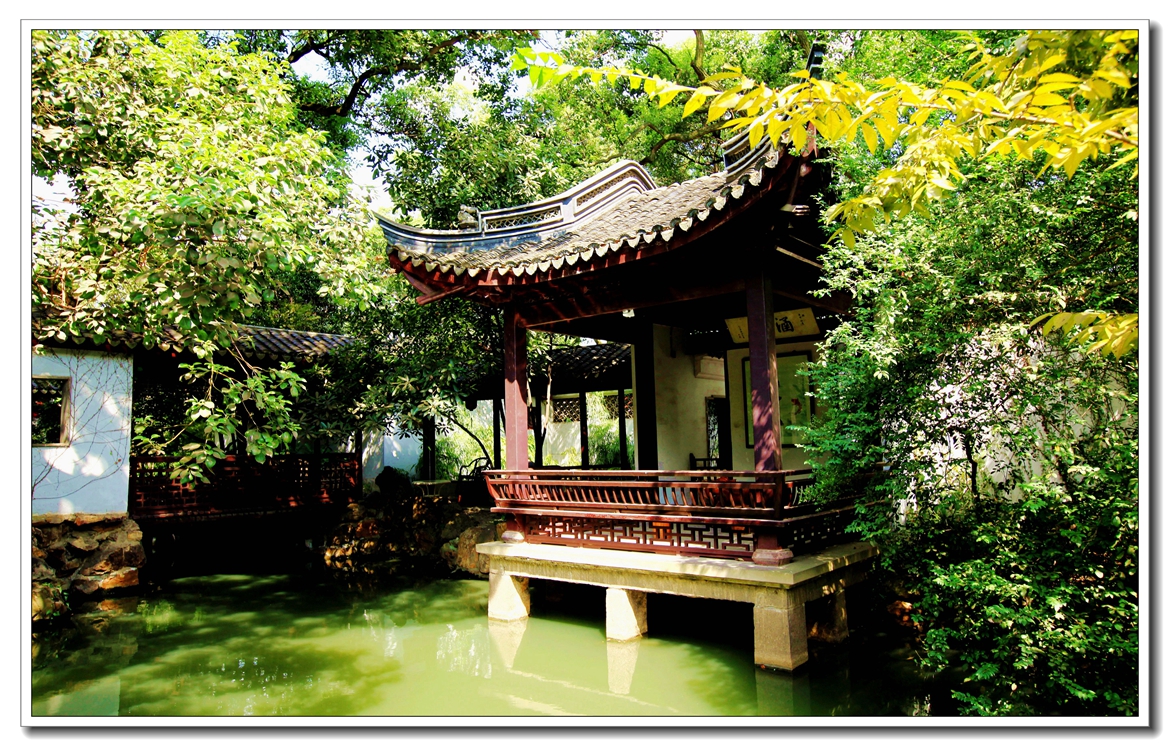 After finished the sightseeing, drive you to the train station and you return back to Shanghai. Our Shanghai driver will take you back to your hotel, your tour ends.
Price Per Person in US Dollars