Day 1
Place&Transport: Suzhou
Today's Activities: Lingering Garden, Hanshan Temple, Grand Canal, Shantang Street, Suzhou No.1 Silk Factory
Accommondation: N/A
Meal: N/A
In the morning, our guide will pick you up at your hotel lobby or Suzhou train station with a welcome signage "Suzhou Private Tour". Your two days Suzhou tour includes the following attractions: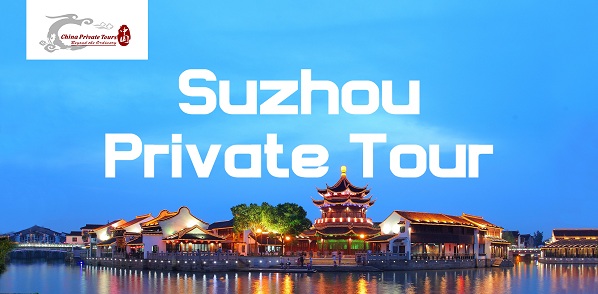 Our pick up sign "Hangzhou Private Tour"
Your tour will start with Lingering Garden. Liuyuan Garden is located in the southern city of Suzhou Chang outside, it is a famous tourist scenic spot, is the world cultural heritage. It is with the humble administrator's garden, the Summer Summer Resort Palace, Chengde summer resort are called China's four big gardens. Landscape architectural space processing is very exquisite, using a variety of artistic techniques, built a unique space system, becoming one of the world civilization examples of architectural space art processing. The garden of the space 23300 square meters, the main style of Qing dynasty style. Liu Lingering Garden looks concise and rich forest of. Building looks a lot, but does not lose the feeling of quiet.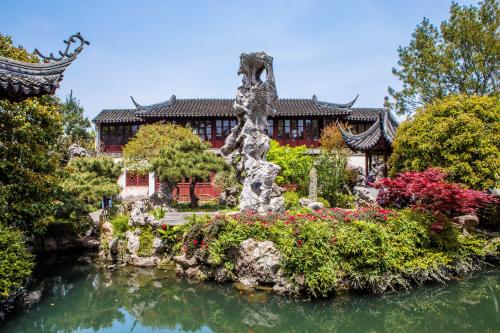 Continue the tour to Hanshan Temple (Cold Mountain Temple) is a Buddhist temple and monastery in Suzhou, China. It is located at the town of Fengqiao (lit. Maple Bridge), about 5 kilometres west of the old city of Suzhou. Traditionally, Hanshan Temple is believed to have been founded during the Tianjian era (502–519) of the reign of Emperor Wu of Liang, in the Southern and Northern Dynasties period. More than thousand years ago, a poet had described the midnight bell rings of Cold Mountain Temple. The temple is famous for its bell rings at night. It took its current name from a monk named Cold Mountain, which meant Cold Mountain in English. The temple can be traced back to 6th century, and it was destroyed and repaired for times in history. A sitting statue of Buddha is in the main hall of the Hanshan Temple. On each side of the statue there are nine gold-plated Arhat statues, each with a different facial expression. If you come to visit them, you will definitely be touched by their life-like designs.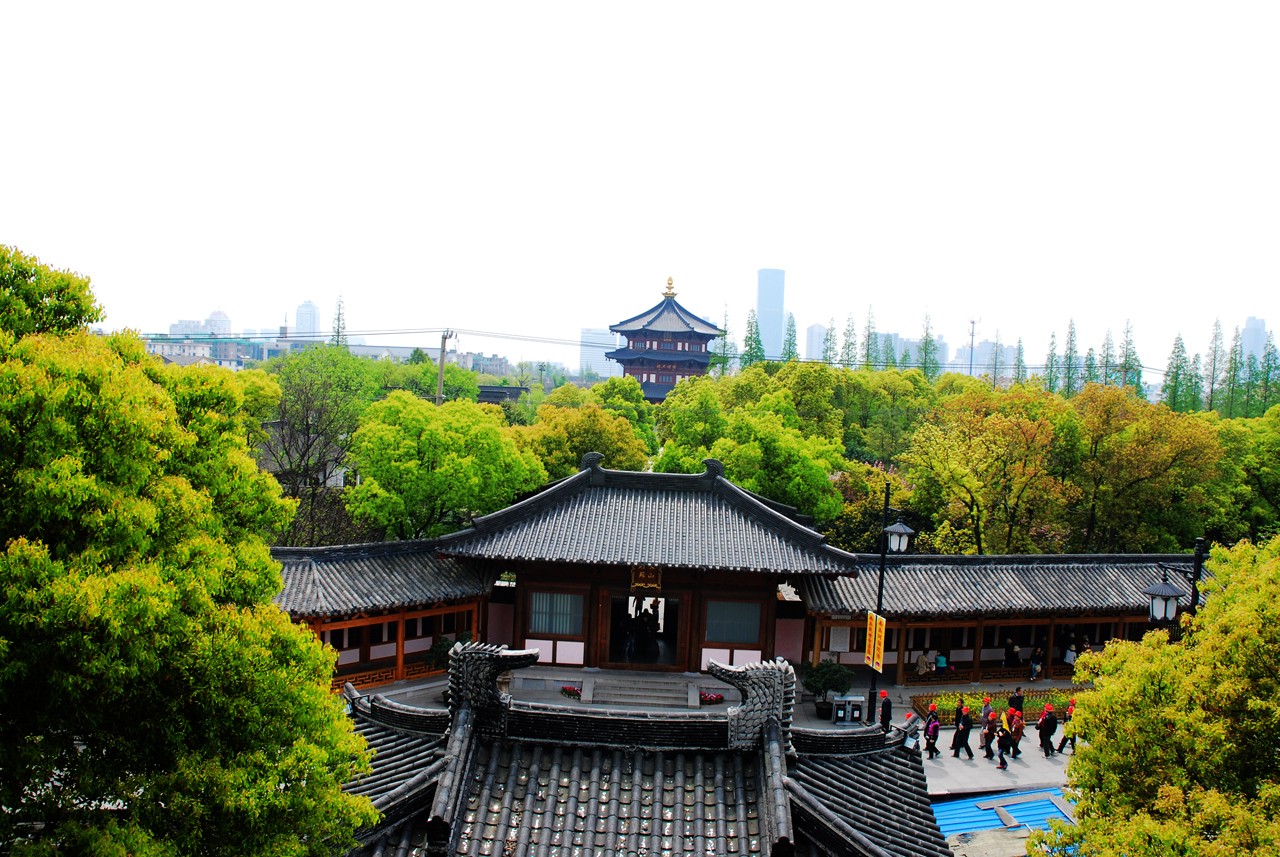 Then go to the Grand Canal (also known as the Beijing-Hangzhou Grand Canal), a UNESCO World Heritage Site, is the longest canal or artificial river in the world and a famous tourist destination. Starting at Beijing, it passes through Tianjin and the provinces of Hebei, Shandong, Jiangsu and Zhejiang to the city of Hangzhou, linking the Yellow River and Yangtze River. The canal is a communication artery connecting north and south China, it is the oldest and longest artificial waterway in the world. The Grand Canal Suzhou Section refers to the part from Wuqi Bridge (the border of Suzhou and Wuxi) to Yazi Ba (the border of Suzhou and Zhejiang Province), which covers around 82.35 km. Suzhou Section is the essential part undertaking freight transport on the canal. The Grand Canal in Suzhou, with wide surface, abundant and crystal clear water, has been the best part of the Grand Canal for shipping. The old canal is about 35km long from Hushu Pass to Wujiang City, running through the centre of town and there is a network of smaller canals and passageways. It is a wonderful example of a waterside town with whitewashed and black-tiled-roof houses and small bridges.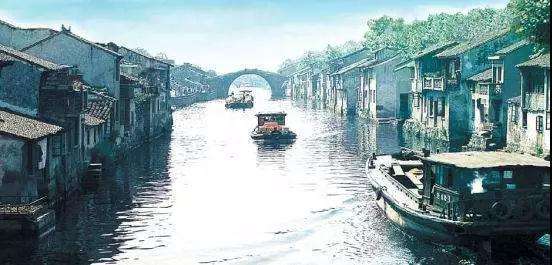 Head to Shantang Street, also called Seven-mile Shantang ,is located in the northwest of Suzhou, linked with Changmen in the east where aristocracies pursued pleasures, Huqiu in the west, "the No.1 place of interest in the Wuzhong District", and the total length of it is about seven li (3.5 kilometers).Shantang Street in Suzhou attracts many tourists from home and abroad. Most of them prefer traveling along the canal, enjoying beautiful scenery. Owing to its distinguished geographic location and convenient water and land transportation, Shantang Street was one of the streets which trade and culture were most highly developed in Ming and Qing dynasties, regarded as "the No.1 Ancient Street in China". The renovated Shantang Street becomes the place which shows the essence of natural views and human landscapes of Suzhou, which is rated as "the miniature of old Suzhou and the window of Wu culture". There is a folk song, singing "There is a paradise in heaven, but there are Suzhou and Hangzhou on the earth. Hangzhou has the West Lake while Suzhou has Shantang. Both are good places with boundless sceneries", which is the vivid image of Shantang.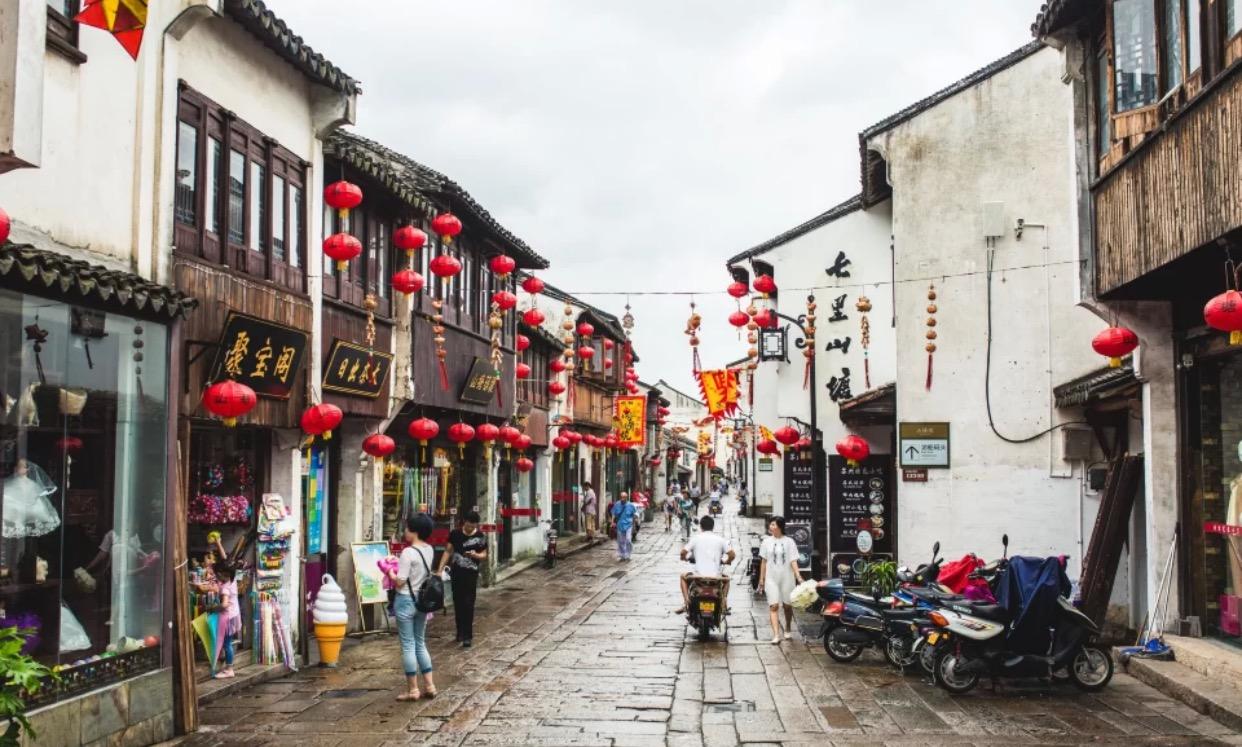 The Suzhou No. 1 Silk Factory has a long and rich history of silk culture, including mulberry tree and silk worm cultivation and turning raw silk into beautiful fabric. Suzhou's climate and soil are perfect for silk production, and the city has been a center of China's silk trade for many centuries. The Suzhou No. 1 Silk Mill has been a proud steward of this heritage for over 80 years. It's more like a museum which shows you how the silk is made from cocoons from the beginning and the whole silk process. Not to be missed.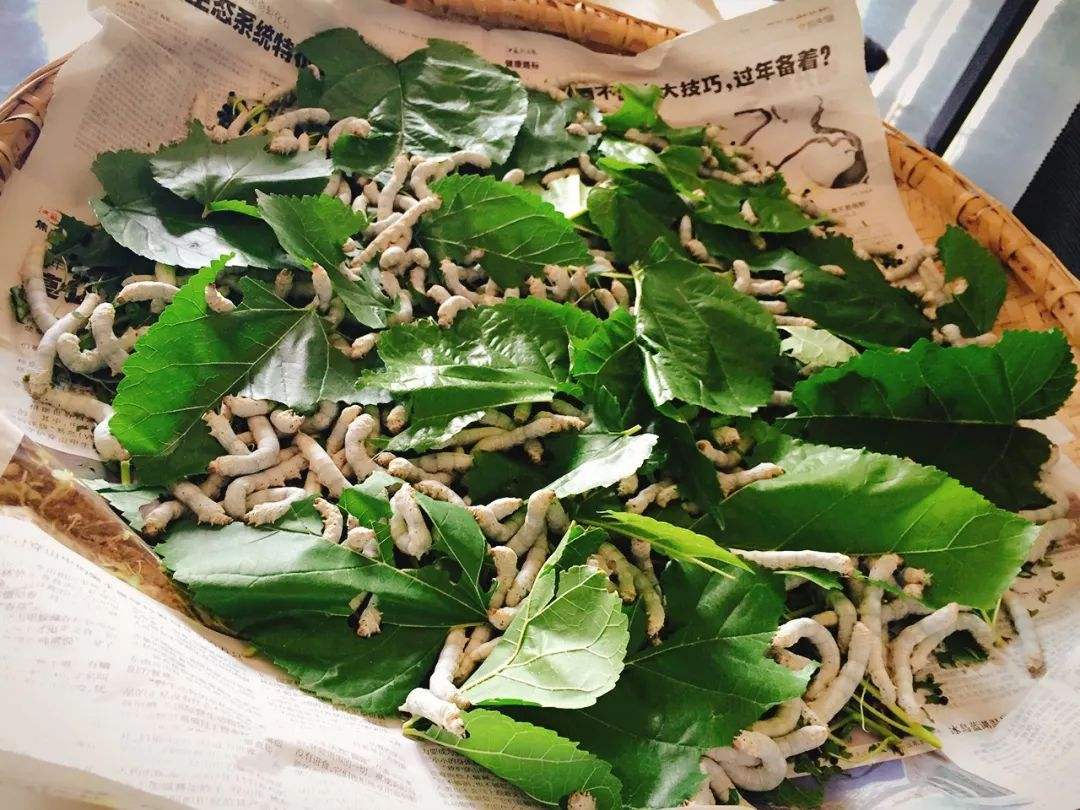 After that, drive you to your hotel.
Day 2
Place&Transport: Suzhou
Today's Activities: Zhouzhuang Water Town
Accommondation: N/A
Meal: N/A
Today, after breakfast our guide will take you to Zhouzhuang Water Town, one of famous water towns in China.
The first tourism spot is Zhouzhuang's Twin Bridges (Shide Bridge and Yongan Bridge) which were built during the late Ming dynasty (1368-1644) and are considered to be the symbol of Zhouzhuang. Zhouzhuang is surrounded and divided by lakes and rivers. Many stone bridges cross the rivers, showing distinctive views of the water-town. The Twin Bridges, which are Shide Bridge and Yongan Bridge, are the most famous and are considered the symbol of Zhouzhuang.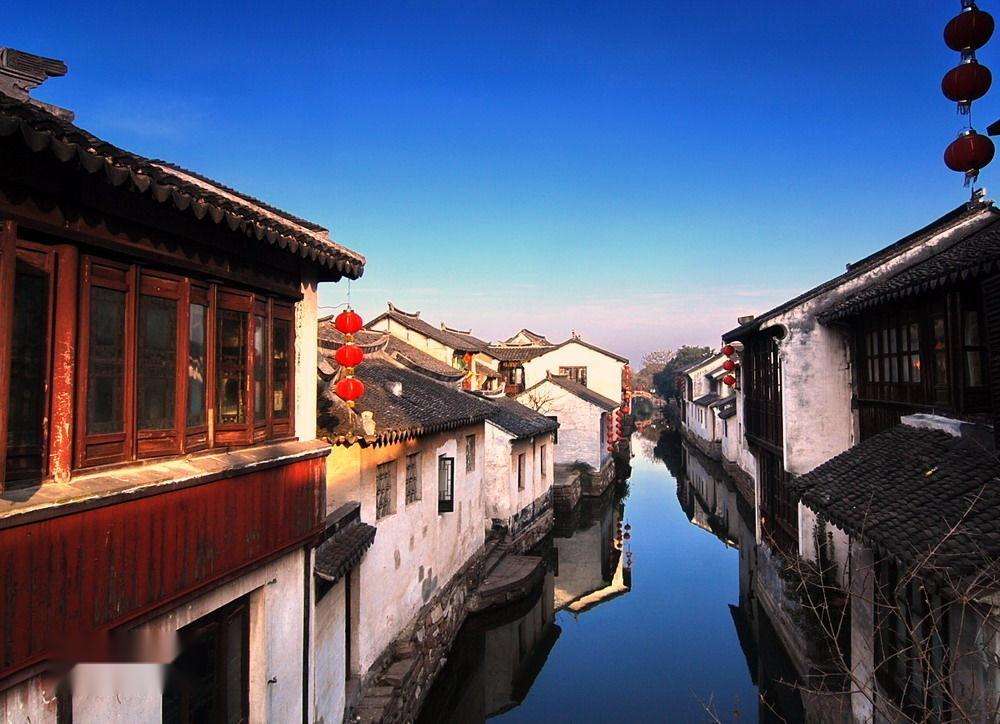 Shide Bridge is east-west and has a round arch, while Yongan Bridge is north-south and has a square arch. Crossing the two crisscross rivers (Yinzi Creek and Nabeishi River) and connecting at the middle, the Twin Bridges look like an old-style Chinese key. In 1984, 38 canvases of the notable painter, Chen Yifei, were exhibited in a New York gallery of Armand Hammer, chairman of Occidental Petroleum Corporation. "Memory of Hometown", which depicted the Twin Bridges, was one of the items on display and has gained the world's attention for Zhouzhuang. The painting was chosen to be the first-day cover of the United Nations' postage stamp in 1985. The bridges are said to resemble an ancient Chinese key, thus locals also refer to it as "Key Bridge".
Next, you will visit Zhouzhuang's Old Drama Stage which covers an area of 4,600 m2 (49,500 ft2) and comprises an opera stage, seating area and exhibition hall. This massive stage often features performances of Kunqu opera, one of the oldest forms of Chinese Opera, as well as other traditional opera from the southern regions of the Yangtze River. Marvel at the vault-shaped roof of the stage, made up of 420 wood carvings.
After lunch, you will move on to the Zhang House and Shen House, two examples of Zhouzhuang's distinctive historical architecture.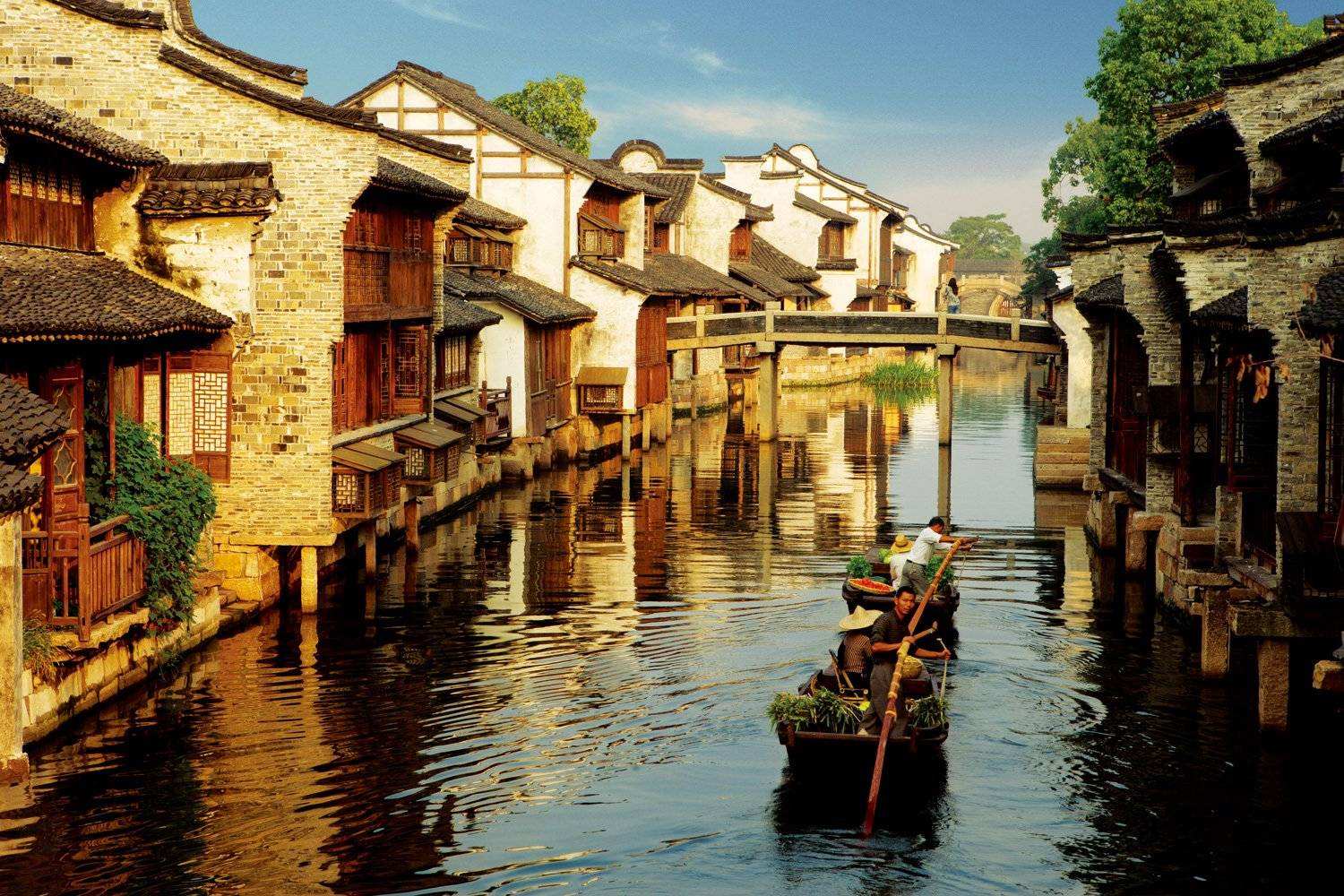 Built in 1742 and located at the southeast side of Fuan Bridge, Shen House was the private property of the descendant of Shen Wansan, the first millionaire of Jiangnan (South of Yangtze River) in the early Ming Dynasty. The whole architectural complex is of the Qing's style and occupies an area of more than 2,000 square meters (half an acre). Over 100 rooms are divided into three sections and each one is connected by arcades and aisles. The first is the water gate and the wharf, where Shen's family moored boats and washed clothes. The middle part includes the gate tower, the tearoom and the main hall. Bricky gate tower carved with lively and ingenious figures which tell the historic stories or show the good wishes, make it a rare artwork. Tea room and main hall are places for serving guests, and the furnishings in here are all very elegant. The last section is the two-storied dwelling which consists of several buildings which are quite different from the main hall, more comfortable and refined in pattern and atmosphere. The painted sculpture of legendary Shen Wansan is in Datang Tower; cultural relics including ancient folk instruments are exhibited in Xiaotang Tower and Back Hall.
Zhang House is a stunning estate comprised of 70 rooms and six courtyards. It takes up about 1,800 square meters (less than half an acre).The residence dates back to the Ming dynasty. With Ruojing River flowing through, Zhang House is a dapper and graceful residential house; has a tranquil courtyard and pond. Deep halls all represent the life of the quondam owner.
Free on your own for a while until your guide transfer you back to Suzhou train station or your hotel in Suzhou.
There are some useful Tips for you to Puchase Train Ticket:
1. If you visit Suzhou from Shanghai
From Shanghai to Suzhou:
Option 1: G7104 Shanghai Hongqiao Station to Suzhou Station: Depart at 08:54AM and arrive at 09:30AM
Option 2: G7006 Shanghai Station to Suzhou Station: Depart at 09:00AM and arrive at 09:25AM
Please choose one of the above options according to your hotel location
From Suzhou to Shanghai
Option 1: G7119 Depart at 17:56 from Suzhou Station and arrive at Shanghai Hongqiao Station at 18:32
Option 2: G7243 Depart at 18:02 from Suzhou Station and arrive at Shanghai Station at 18:27
2. If you visit Suzhou From Hangzhou
From Hangzhou to Suzhou
Optional: G7564 Suzhou Station to Hangzhou East Station: Depart at 08:34AM and arrive at 10:11AM
From Suzhou to Hangzhou
Optional: G1227 Depart at 18:07 from Hangzhou East Station and arrive at Suzhou Station at 20:04
You can ask your hotel help you book it or you can book it online by yourself. (Ctrip is ok)
Note: Plz book the train ticket in advance in case sold out, especially on weekend or public holiday.
Price Per Person in US Dollars