Day 1
Place&Transport: Suzhou
Today's Activities: Lingering Garden, Panmen Gate, Hanshan Temple, Pingjiang Historical Street, Suzhou No.1 Silk Factory
Accommondation: N/A
Meal: N/A
In the morning, our tour guide will pick you up at your hotel lobby or Suzhou train station with a welcome signage "Suzhou Private Tour". And your tour start directly: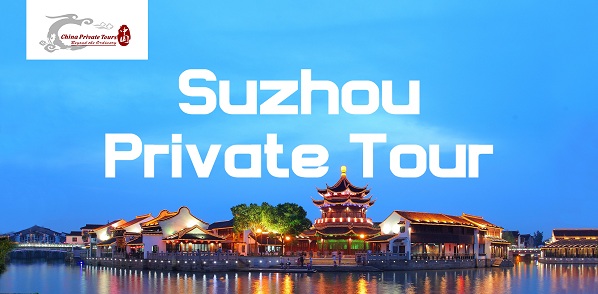 Our Suzhou Pick Up Sign "Suzhou Priavte Tour"
Your day tour starts at the Lingering Garden, a UNESCO World Heritage Site and one of the city's finest classical gardens. It has been listed as one of the four most famous national classic gardens together with the humble administrator's garden, the Summer Palace and Mountain Summer Resort in Chengde are called China's four largest gardens. Landscape architectural space processing is very exquisite, using a variety of artistic techniques, built a unique space system, becoming one of the world civilization examples of architectural space art processing. Wander through the trails and portals of this delicately-planned garden that carefully combines traditional Chinese architecture with natural beauty. A good place to let your mind and body rest.
Next agenda is Panmen Gate. The history of the Panmen Gate dates back to 514 AD. Built by Wu State during the spring and autumn period, Panmen is the only ancient city wall still intact in Suzhou.
Enjoy lunch at a local Chinese restaurant
After lunch, pay a visit to Hanshan Temple (Cold Mountain Temple) near the town of Fengqiao. Made famous in a poem by Tang Dynasty poet Zhang Ji, this Buddhist temple is known for its large bells, unique black roof and domed bridge. Take a wander around its halls, pavilions, corridors and well-maintained gardens. A good place to let your mind and body rest.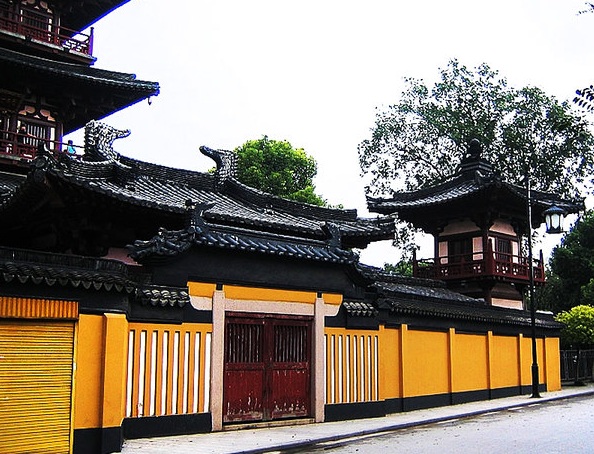 For an authentic taste of city life in old Suzhou, a stroll down Pingjiang Historic Street, which is a great way to get acquainted with the local vibe. Quiet, leafy and slow-paced, the street is lined with old Chinese houses as well as restaurants and teahouses serving traditional foods and drinks. What's more, there are a variety of upscale cafes catering to the chic crowd at each corner. You can taste a few traditional Chinese snacks while your guide tells you more about the history of the street.
The last stop is Suzhou No. 1 Silk Mill has a long and rich history of silk culture, including mulberry tree and silk worm cultivation and turning raw silk into beautiful fabric. Suzhou's climate and soil are perfect for silk production, and the city has been a center of China's silk trade for many centuries. The Suzhou No. 1 Silk Mill has been a proud steward of this heritage for over 80 years. It's more like a museum which shows you how the silk is made from cocoons from the beginning and the whole silk process. Not to be missed.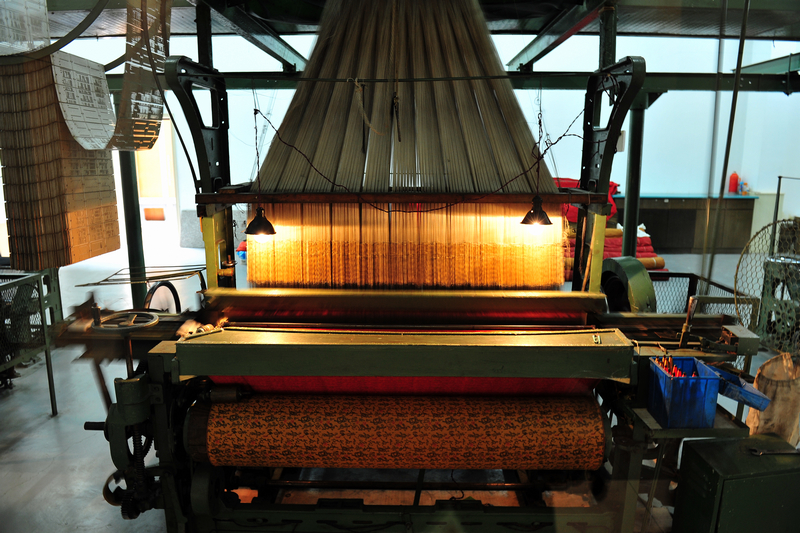 After the tour ends, drive you back to your hotel.
Day 2
Place&Transport: Suzhou to Nanjing By train
Today's Activities: Dr.Sun Yat-Sen's Mausoleum, Linggu temple, President Palace, Confucius Temple
Accommondation: N/A
Meal: N/A
After breakfast, our driver will take you to train station for your train to Nanjing. Upon arrival, our local Nanjing tour guide will meet you at the exit of train station with a welcome signage "Nanjing Private Tour". And your tour in Nanjing start as below: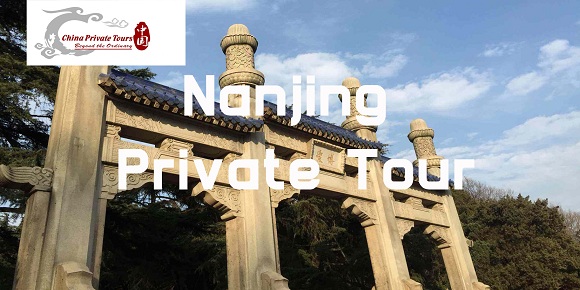 Our Nanjing Pick Up Sign "Nanjing Private Tour"
You will start your tour with Dr. Sun Yat-sen mausoleum, which is considered to be the rather of the Republic of China and forerunner of the Chinese Revolution. The Mausoleum were built on the central axis, along which the mausoleum rises gradually and squarely: marble dolmen, the pavilion, sacrificial hall and conffin chamber will come into view one by one, and perfectly demonstrate traditional Chinese architectural styles.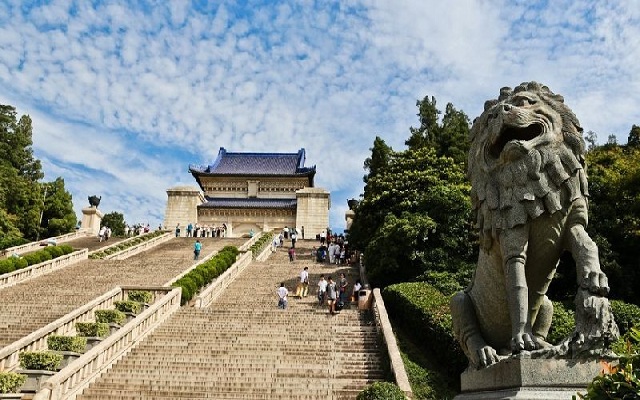 Then visit Linggu temple, which was built in 514 during the Southern Dynasty as a burial site of the famous monk, Baozhi. It was described as' the best Buddhist temple in the world', now surrounded by a large park.
Then head to go to Presidential Palace, which was the backbone of the Chinese military and politics. The Presidential Palace now a historic site with great with great importance in modern history of China. And it's the biggest modern history museum in China.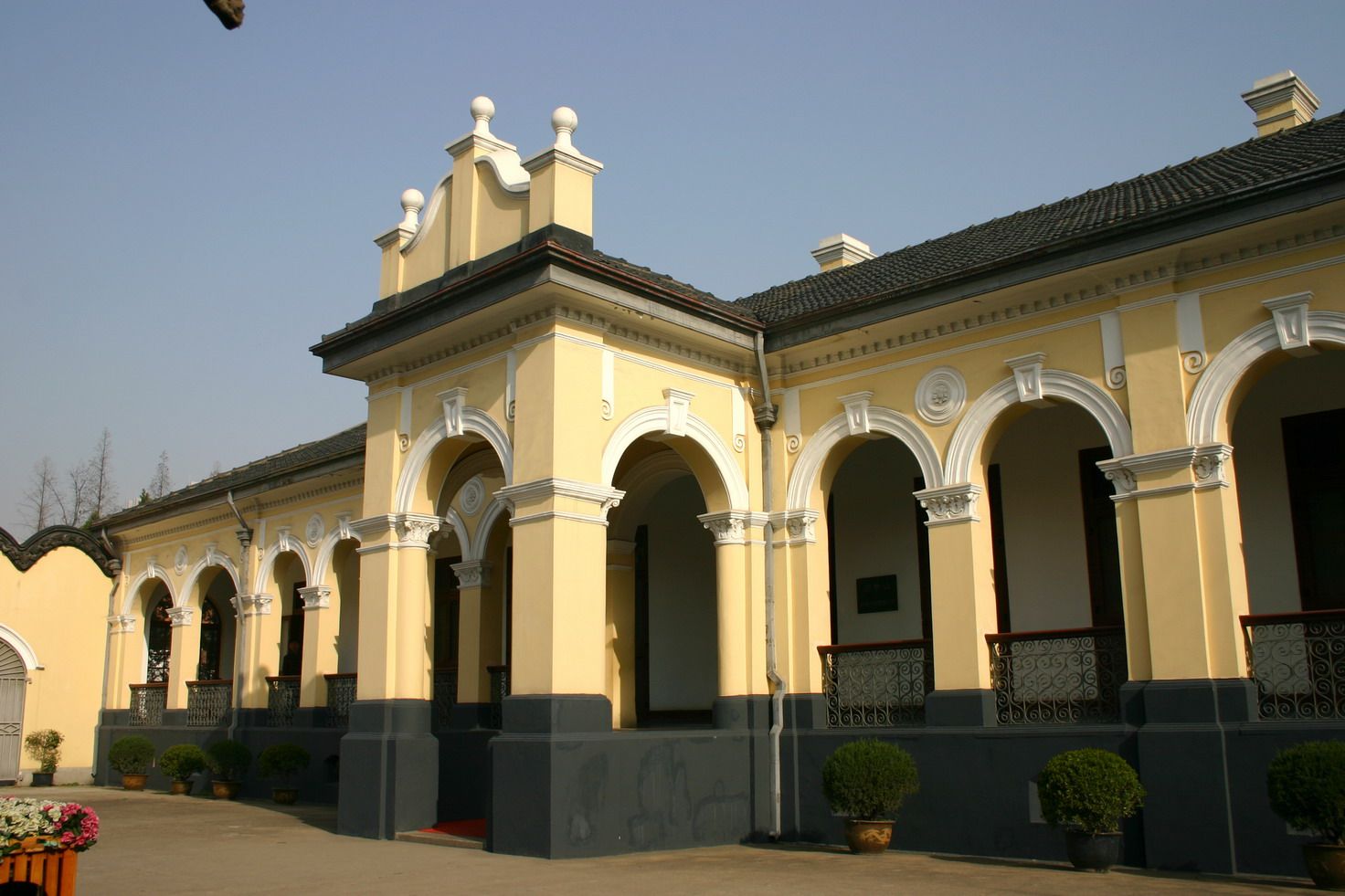 The last spot is Confucius Temple, it was originally constructed in the year of 1034 in the Song Dynasty and was a place to worship and consecrate Confucius. The area around the temple consists of a series of tourist shops, snack bars, restaurants and tea cafes. They all appear to be in the architectural style of the Ming and Qing style. A variety of snacks encompassing eight of the most famous flavors are available for purchase at here.
After tour ends, drive you to Nanjing train station and you return to Suzhou. Our Suzhou tour guide will drive you back to your hotel once you arrived in Suzhou.
Price Per Person in US Dollars