Tour Itinerary
Place&Transport: Suzhou
Today's Activities: Lignering Garden, Canglang Pavilion, Tongli Water Town
Accommondation: N/A
Meal: N/A
The pick up service can be arranged at your hotel in Suzhou or Suzhou train station, you will find a welcome signage "Suzhou Private Tour".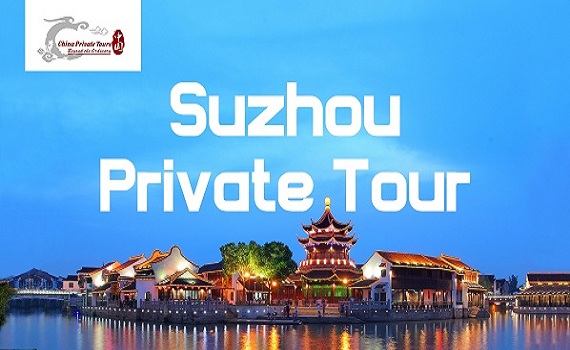 Our Suzhou Pick Up Sign "Suzhou Private Tour"
You will start your tour to The Master of Nets Garden, which is the smallest of the Suzhou residential gardens, yet it is the most impressive because of its use of space which creates the illusion of an area that is much greater than its actual size. The garden is divided into three sections: a residential section, the central main garden and an inner garden. This 12th century gem (later refurbished in the 18th century) and UNESCO World Heritage Site boasts an impressive garden and nightly Kunqu opera performances, but it's best known for its architectural splendor. The garden is especially fancied by overseas visitors and is praised as the most ornate and intact private gardens in Suzhou.
For an authentic taste of city life in old Suzhou, a stroll down Pingjiang Historic Street, which is a great way to get acquainted with the local vibe. Quiet, leafy and slow-paced, the street is lined with old Chinese houses as well as restaurants and teahouses serving traditional foods and drinks. What's more, there are a variety of upscale cafes catering to the chic crowd at each corner. You can taste a few traditional Chinese snacks while your guide tells you more about the history of the street.
Then move on to Suzhou No.1 Silk Factory, it was built in Suzhou in 1926. It is divided into three parts: the exhibition hall which showsthe history of Suzhou silk and some ancient collections; the working spot, where you can see how the silk is made; and the product exhibition hall, exhibiting the main products of this factory, the silk wadding quilts. The factorygains a good reputation in the silk industry for its complete technical process of silkworm raising, cocoon sorting, cocoon boiling, and silk reeling, rewinding and packing. Suzhou first silk mill provides magic silk production and fashion show the whole process, so as to prove the Chinese silk glorious history. At the same time, it also describes the history of the development of Chinese silk response which further profound Chinese culture. In this factory you can not only see how the silk is processed from worm to the final product, but also learn some histories of silk in China.
Tongli Water Town: At last, drive you to Tongli , it is one of the many ancient water towns in the south of the Yangtze River Delta,which are famous for their rivers, ancient bridges and house complexes. Tongli occupies an area of 51 square miles (133 square kilometers) with a population of 55,000. The city is separated by 15 rivers into seven islets, which are connected through 49 ancient bridges.The most famous bridges among the 49 bridges in Tongli are the three bridges called Taiping (peace), Jili (luck) and Changqing (celebration) bridges, which has been important landmarks of the place and regarded as the sacred architecture by the locals. Tongli is located a short drive from Suzhou and about an hour drive outside of Shanghai.
Tongli Water Town deserves its name of a "museum of ancient architectures" as there are many homes and temples dating from the Ming and Qing Dynasties. Designed along the riverside and embellished with carved windows, porcelain furniture, figured clay bricks, flying eaves, dapper gardens and tiny stairs leading all the way down to the water, these complexes named Tongli Water Town could be a shining pearl among the water townships south of Yangtze.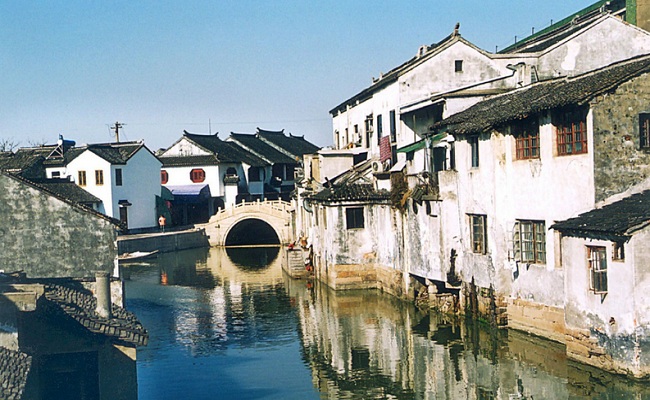 Drive you back to your hotel or Suzhou train station.
If you visit Suzhou From Shanghai, there are some tips for Puchasing Train Ticket:
From Shanghai to Suzhou:
Option 1: G7104 Shanghai Hongqiao Station to Suzhou Station: Depart at 08:54AM and arrive at 09:30AM
Option 2: G7006 Shanghai Station to Suzhou Station: Depart at 09:00AM and arrive at 09:25AM
Please choose one of the above options according to your hotel location
From Suzhou to Shanghai
Option 1: G7119 Depart at 17:56 from Suzhou Station and arrive at Shanghai Hongqiao Station at 18:32
Option 2: G7243 Depart at 18:02 from Suzhou Station and arrive at Shanghai Station at 18:27
Price Per Person in US Dollars