Tour Itinerary
Place&Transport: Suzhou
Today's Activities: West Hill, Bi Luo Chun Green Tea Filed, Learn how to brew tea, sip tea at tea famer's house
Accommondation: N/A
Meal: N/A
In the morning, our local Suzhou tour guide will pick you up at Suzhou train station or your hotel lobby in Suzhou downtown, you will find a welcome signage "Suzhou Private Tour". And your Suzhou tea tour start as below: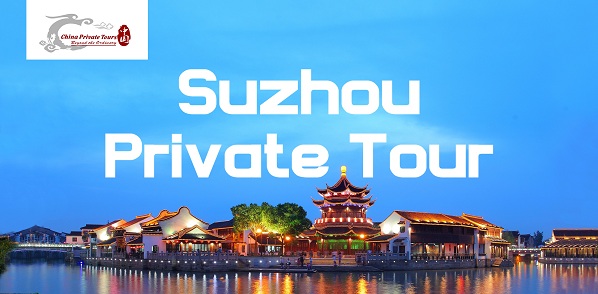 Our Suzhou Pick Up Sign "Suzhou Private Tour"
Firstly, drive you to Xishan Hill (West Hill) where is famous for Bi Luo Chun Green Tea and Fruits.
Bi Luo Chun Green Tea: A renowned traditional style of Chinese green tea, these delicate leaves are hand-rolled into tiny spirals. As they unfurl, a complex, layered aroma of sweet spices and pound cake is revealed, providing an intriguing counterpart to the rich nutty and vegetal flavor.
Bi Luo Chun, which means green snail spring, is harvested early in the season, when the leaves are most tender. This lot is from Bing Chang village, near Taihui Lake, in Jiangsu Province. Over 50,000 leaves must be hand-picked to yield 1 lb of finished product. The original name for this tea, Xia Sha Ren Xiang, roughly translates to deathly scary fragrance—referring to this tea's intense, distinctive character.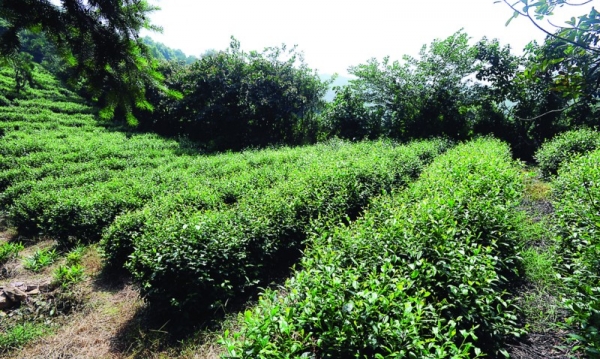 If you come here in early spring, follow your tour guide and wear as a tea famer to experience tea picking, walk around the Bi Luo Chun tea filed. Bi Luo Chun tea bushes can always be found in between fruit trees in West Hill. The tea leaves absorb the fruit smell which gives the Bi Luo Chun tea its unique aroma and flavour.
The harvest time of Bi Luo Chun Green tea is in March and April, only once a year. The Bi Luo Chun Tea leaves have to be picked in the morning, from 5 am until 9 am. Only the very young, small and tender leaves are picked. After picking, tea famer will choose the best leaves are selected and used: they have to have the right shape and colour.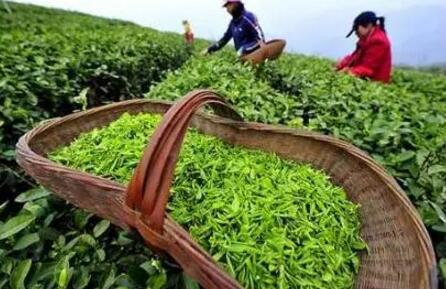 After finished tea picking, enjoy your lunch at the local famer's house or local Chinese restaurant with authentic Suzhou dishes, feel free to let our tour guide know your requirements.
In the afternoon, continue your tour to a famer's house, and the local famer will show you how to make the Bi Luo Chun tea leaves, teach you how to brew the tea and explain the profound history of the tea.
After the tour ends, our tour guide will take you back to Suzhou train station or your hotel in Suzhou downtown.
Traditions of Bi Luo Chun
In the Tong Ting West Mountain, many families depend on the tea harvest. Therefore, local traditions often are based on the Bi Luo Chun. When young kids go to school for the first time, parents will ask them to drink Bi Luo Chun that morning, while they wish them all the best with their studies. The Bi Luo Chun also plays a role in the local marriage traditions; it is a perfect engagement gift. Just after the wedding, when the mother-in-law visits the new-wed couple for the first time, they will serve Bi Luo Chun tea to her, followed by a local sweet dessert. But also it is used to celebrate a newly built house, or wishing an elder a happy birthday. Therefore, Bi Luo Chun is also called "rich tea" or "long life tea".
There are some useful tips for you to puchase train ticket between Suzhou and Shanghai:
From Shanghai to Suzhou:
Option 1: G7104 Shanghai Hongqiao Station to Suzhou Station: Depart at 08:54AM and arrive at 09:30AM
Option 2: G7006 Shanghai Station to Suzhou Station: Depart at 09:00AM and arrive at 09:25AM
Please choose one of the above options according to your hotel location
From Suzhou to Shanghai
Option 1: G7119 Depart at 17:56 from Suzhou Station and arrive at Shanghai Hongqiao Station at 18:32
Option 2: G7243 Depart at 18:02 from Suzhou Station and arrive at Shanghai Station at 18:27
Note: Plz book the train ticket in advance in case sold out, especially on weekend or public holiday. You can ask your hotel help you book it or you can book it online by yourself. (www.ctrip.com)
Price Per Person in US Dollars