Summary
Suzhou is regarded as China garden city with the history of over 2,000 years, has profound history and culture. Tonight, you will visit The Master of Nest Garden, a UNESCO World Heritage Site. It famous for the unique metaphysical masterpieces. Besides, have a leisure walk on the ancient street to taste the local delicious food. What's more, you will appreciate the traditional music, like Kunqu Opera, Pintan(Storytelling and singing in Suzhou dialect) and so on.
Tour Itinerary
Place&Transport: Suzhou
Today's Activities: Shantang Street, The Mater of Nets Garden, The Garden Night Show with Folk Dan
Accommondation: N/A
Meal: N/A
Pick up from your hotel lobby or train station at around 5:30pm and you will find a welcome signage "Suzhou Private Tour".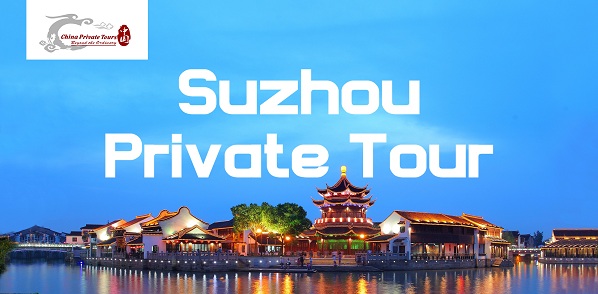 Our pick up sign"Suzhou Private Tour"
First stop is Shantang Street, it also called Seven-mile Shantang, is located in the northwest of Suzhou, and the total length of it is about seven li (3.5 kilometers). Shantang Street in Suzhou attracts many tourists from home and abroad. Most of them prefer traveling along the canal, enjoying beautiful scenery. Owing to its distinguished geographic location and convenient water and land transportation, Shantang Street was one of the streets which trade and culture were most highly developed in Ming and Qing dynasties, regarded as "the No.1 Ancient Street in China". The renovated Shantang Street becomes the place which shows the essence of natural views and human landscapes of Suzhou, which is rated as "the miniature of old Suzhou and the window of Wu culture". There is a folk song, singing "There is a paradise in heaven, but there are Suzhou and Hangzhou on the earth. Hangzhou has the West Lake while Suzhou has Shantang. Both are good places with boundless sceneries", which is the vivid image of Shantang.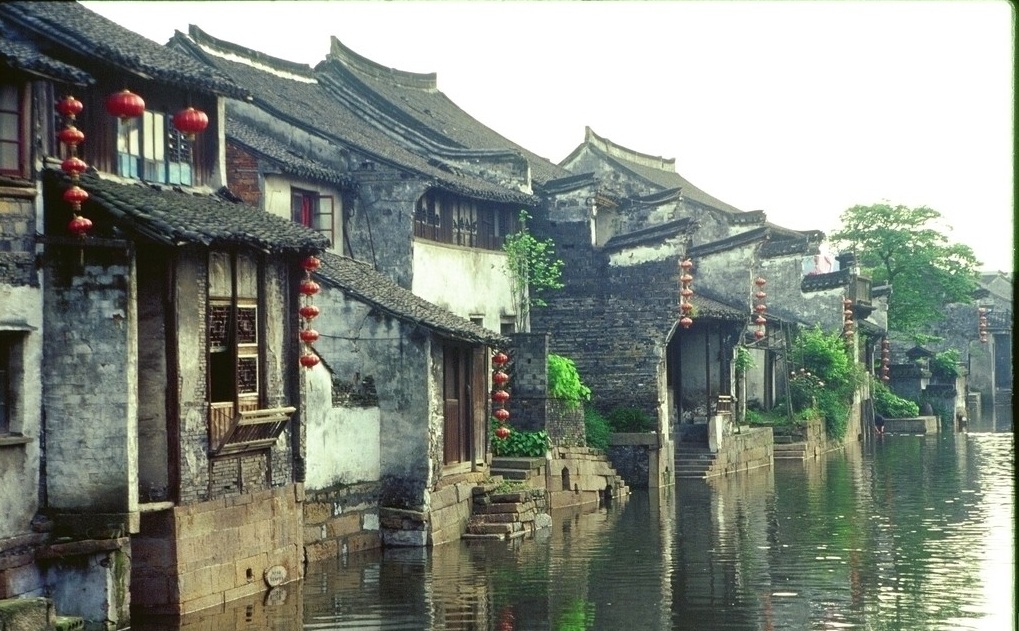 Continue your tour to The Master of Nets Garden. The garden in the evening looks much charming. The garden demonstrates Chinese garden designers' adept skills for synthesizing art, nature, and architecture to create unique metaphysical masterpieces. The garden is divided into three sections: a residential section, the central main garden and an inner garden. The garden is especially fancied by overseas visitors and is praised as the most ornate and intact private gardens in Suzhou. Some tourists even offer a huge amount of money to buy it.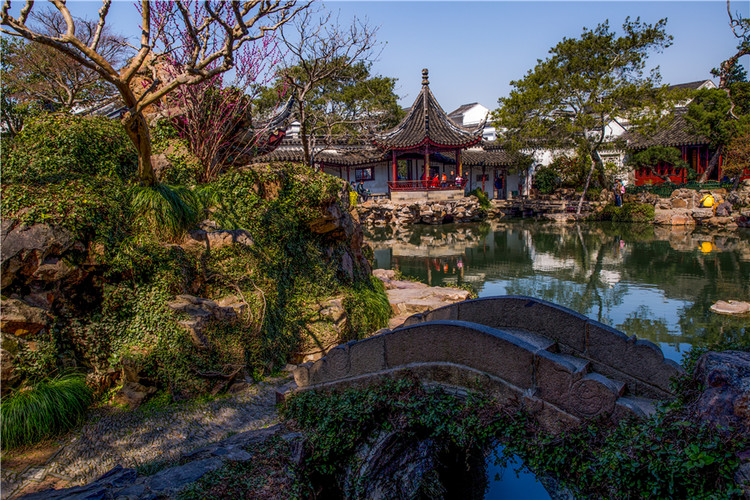 After the tour in the garden, then you will enjoy the Folk dance & Music show in this classic garden. The Traditional Music is divided into 8 parts, Pingtan, Kunqu Opera, Suzhou opera, Guqin, Flute Music, Zither, Jiangnan Sizhu Music from Sout, Classical Dance. The traditional music lasts around 1 hour, here you will be greeted as the actors explain the music of the opera, the use of costumes and the classic makeup…all the essential elements will let you be amazed by Chinese Opera and Suzhou unique culture.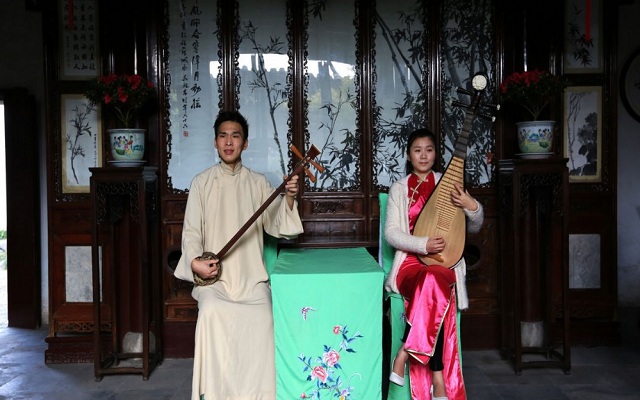 After finished that, your tour ends and our guide will take you back to your hotel in Suzhou downtown or Suzhou train station.
Notes:
Day Tour
1. Opening Time: 08:00-17:00
2. Ticket: CNY40 (peak season), CNY30 (low season).
3. Address: No.11 Kuo Jia Tou Xiang, Daichengqiao Road, Canglang District, Suzhou City, Jiangsu Province.
Night tour
1. Opening time: 19:30-22:00 (from April to October)
2. Ticket: CNY100
3. The highlight of the night tour of Master of the Nets Garden is the traditional Chinese Opera with dance and singing, such as Pingtan, Kunqu Opera, Suzhou opera, Guqin, Flute Music, Zither, Jiangnan Sizhu Music from Sout, Classical Dance
How to get there
Bus Routes: No.47, 55, 202, 204, 501, 529, 811, 931 or take tourist bus No.2
Price Per Person in US Dollars