Tour Itinerary
Place&Transport: Wuxi
Today's Activities: Lingshan Scenic Area (Lingshan Buddha, Wuyou Temple, Nine-Dragon Fountain, Brahma Palace
Accommondation: N/A
Meal: N/A
In the morning, our local tour guide will pick you up at your hotel in Suzhou or Suzhou train station, you will find a welcome signage "Wuxi Private Tour". And you will be transferred to Wuxi directly (around 1 hour).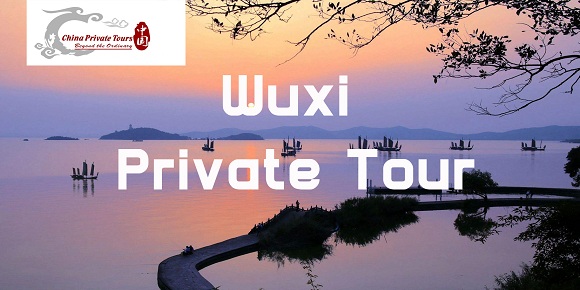 Our Wuxi Pick Up Sign "Wuxi Private Tour"
Upon arrival, you will visit Lingshan Buddha. The Lingshan Grand Buddha one of the largest, tallest and most representative collections of Buddhism architecture and art in China, which is an 71-meter-high bronze statue of Sakyamuni in the open air, 17 meters higher than the Grand Buddha at Leshan. Lingshan Buddha was built between 713 and 803 (during the Tang Dynasty), depicting Maitreya.
Then move on to Wuyou Temple, located at the South of the Giant Buddha, which visitors pass on the way from the ferry to the Buddha. A pink-walled monastery founded in 742 AD, it has impressive decorations including splendid gate guardians, painted scenes from the Journey to the West (on the second hall) and amusing sculptures of arhats (inside the Louhan Hall).
On the other side of the gully on Lingyun Shan, there are signs for Han-dynasty tomb chambers, which suggest this site was sacred before the Buddha was carved.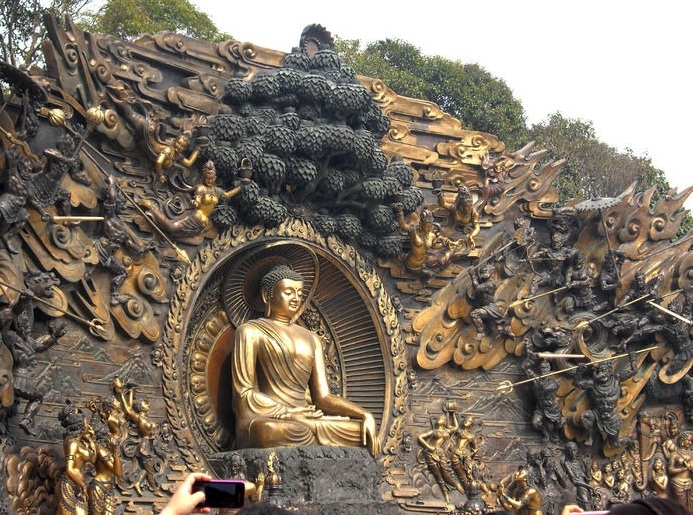 Continue your tour to Nine-Dragon Fountain, it sit in front of the giant Buddha will startto play the music of trombones and the song of The Birth of Buddha at 10:00 am everyday. Huge lotus' slowly bloom with six petals, and a 7.2-meter gold-gilt prince statue of Buddha rise from the lotus, with one hand pointing to the sky and one hand pointing at the earth, symbolizing Buddha appearing from the blooming flower and Buddha's light shining on all things.
The final sight is Brahma Palace on Lingshan Mountain lasted for two years.Open to public in 2008, its splendid and marvellous design surprised every visitor. The whole palace shows the integration of the traditional cultural elements with western architectural features, embodying the extension, profoundness and loftiness of Buddhism. Many cultural heritage and art works can be found here.
After the visit of Lingshan Scenic Area, drive you to your hotel in Suzhou or Suzhou train station and your tour ends.
Price Per Person in US Dollars