Tour Itinerary
Place&Transport: Suzhou
Today's Activities: Humble Administrator's Garden, Panmen Gate, Suzhou No.1 Silk Factory
Accommondation: N/A
Meal: N/A
Today our local Suzhou tour guide will meet you at your hotel lobby or Suzhou train station with a welcome signage "Suzhou Private Tour".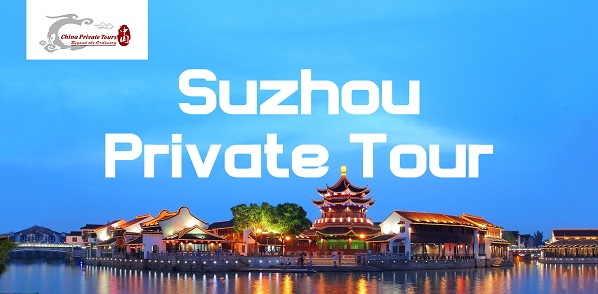 Our pick up sign "Suzhou Private Tour"
Your day starts at the Humble Administrator's Garden, which is one of the most scenic spots that tourists want to visit because it is an outstanding private garden in southern China and it belongs to national treasure with the Palace Museum, the Great Wall, the Confucius temple, Terra-Cotta Warriors and the Potala Palace, and also is the treasure of world culture. It is the largest private garden in Suzhou with a total area of 51,950 square meters (5.2 hectares) in the northeastern part of Suzhou. The garden consists of Eastern, Central and Western sections as well as some residences of the former owners. The art of the Humble Administrator's Garden has a prominent position in the history of China's garden creation. It represents the historical characteristics and achievements of south-east China's private gardens. Today it becomes the largest garden in Suzhou, a UNESCO World Heritage Site and one of the finest gardens in southern China.
Next agenda is Panmen Gate. The history of the Panmen Gate dates back to 514 AD. Built by Wu State during the spring and autumn period, Panmen is the only ancient city wall still intact in Suzhou.
Enjoy lunch at a local Chinese restaurant
The Suzhou No. 1 Silk Factory has a long and rich history of silk culture, including mulberry tree and silk worm cultivation and turning raw silk into beautiful fabric. Suzhou's climate and soil are perfect for silk production, and the city has been a center of China's silk trade for many centuries. The Suzhou No. 1 Silk Mill has been a proud steward of this heritage for over 80 years. It's more like a museum which shows you how the silk is made from cocoons from the beginning and the whole silk process. Not to be missed.
If you come to Suzhou from Shanghai

There are some useful Tips for you to Puchase Train Ticket:
From Shanghai to Suzhou:
Option 1: G7104 Shanghai Hongqiao Station to Suzhou Station: Depart at 08:54AM and arrive at 09:30AM
Option 2: G7006 Shanghai Station to Suzhou Station: Depart at 09:00AM and arrive at 09:25AM
Please choose one of the above options according to your hotel location
From Suzhou to Shanghai
Option 1: G7131Depart at 14:05 from Suzhou Station and arrive at Shanghai Hongqiao Station at 14:30
Option 2: G7013 Depart at 14:14 from Suzhou Station and arrive at Shanghai Station at 14:39
Price Per Person in US Dollars