Summary
Experience the best of Suzhou on this exciting day tour. Wander among lotus ponds and bamboo groves at the Lingering Garden. Explore the Hanshan temple's charm. Learn more about Chinese history in Panmen Gate, take a pleasant stroll down Pinjiang Historic Street and visit the Suzhou No. 1 Silk Mill.
Tour Itinerary
Place&Transport: Suzhou
Today's Activities: Lingering Garden, Panmen Gate, Hanshan Temple, Shantang Street, Suzhou No. 1 Silk Mill
Accommondation: N/A
Meal: L
Pick you up at your hotel lobby in Suzhou downtown or Suzhou train station with a welcome signage "Suzhou Private Tour". One day Suzhou classic tour includes the following acctractions: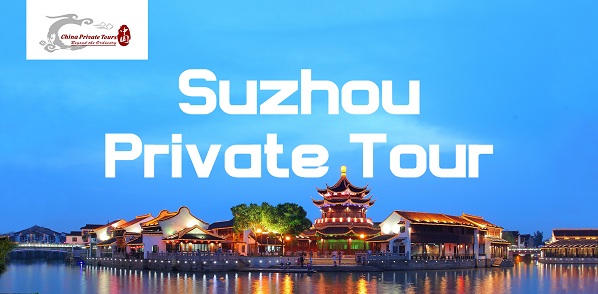 Our pick up sign"Suzhou Private Tour"
Your day tour starts at the Lingering Garden, a UNESCO World Heritage Site and one of the city's finest classical gardens. It has been listed as one of the four most famous national classic gardens together with the humble administrator's garden, the Summer Palace and Mountain Summer Resort in Chengde are called China's four largest gardens. Landscape architectural space processing is very exquisite, using a variety of artistic techniques, built a unique space system, becoming one of the world civilization examples of architectural space art processing. Wander through the trails and portals of this delicately-planned garden that carefully combines traditional Chinese architecture with natural beauty.A good place to let your mind and body rest.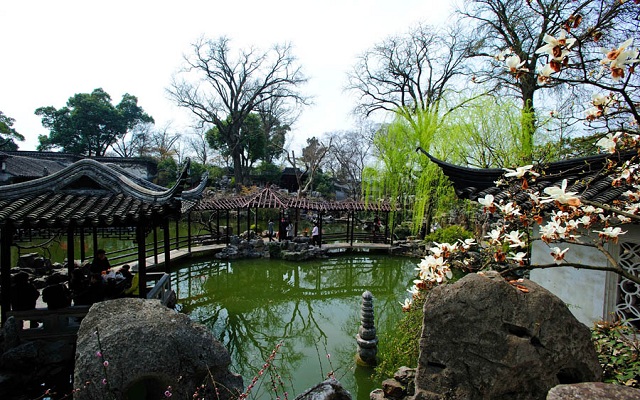 Next agenda is Panmen Gate. The history of the Panmen Gate dates back to 514 AD. Built by Wu State during the spring and autumn period, Panmen is the only ancient city wall still intact in Suzhou. Panmen Scenic Area was built on the base of some historic sites by using the architectural structure of classical gardens. It is famous for its numerous historic relics and abundant human landscapes. The scenery area centered on Panmen City Gate consists of many scenic spots. Amongst them, Ruiguang Pagoda, Panmen City Gate and Wumen Bridge are praised as 'three fine sceneries'.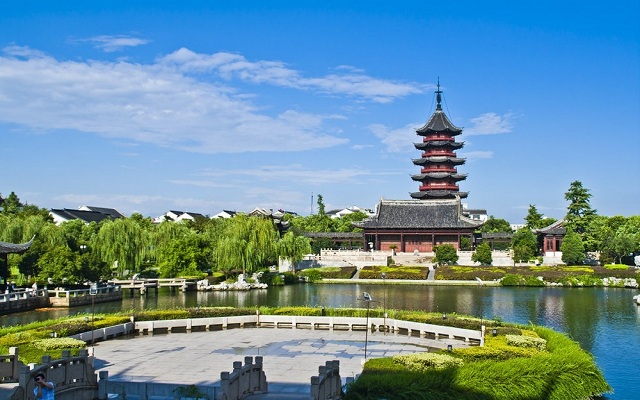 Then you will enjoy an authentic lunch in a local Chinese restaurant, fell free to let your tour guide know your special requirements.
After lunch, pay a visit to The Master of Nets Garden, which is the smallest of the Suzhou residential gardens, yet it is the most impressive because of its use of space which creates the illusion of an area that is much greater than its actual size. The garden is divided into three sections: a residential section, the central main garden and an inner garden. This 12th century gem (later refurbished in the 18th century) and UNESCO World Heritage Site boasts an impressive garden and nightly Kunqu opera performances, but it's best known for its architectural splendor. The garden is especially fancied by overseas visitors and is praised as the most ornate and intact private gardens in Suzhou.
Next to Guanqian Street, is a pedestrianized shopping street in Suzhou. After one-century ups and downs, Guanqian Street has been becoming a commercial, cultural, religious and travel center with rich local color, sound traffic network, perfect infrastructure, rational overall commercial arrangement and excellent investment environment. Besides, the street has been honored as the one of the Four Most Famous Walking Streets in China (other three: Nanjing's Fuzimiao, Shanghai's Cheng Huang Miao and Beijing's Tianqiao).
The last stop is Suzhou No. 1 Silk Mill has a long and rich history of silk culture, including mulberry tree and silk worm cultivation and turning raw silk into beautiful fabric. Suzhou's climate and soil are perfect for silk production, and the city has been a center of China's silk trade for many centuries. The Suzhou No. 1 Silk Mill has been a proud steward of this heritage for over 80 years. It's more like a museum which shows you how the silk is made from cocoons from the beginning and the whole silk process. Not to be missed.
After the tour ends, drive you back to your hotel in Suzhou or Suzhou train station.
If you visit Suzhou from Shanghai, there are some useful tips for you to purchase Train Ticket:
From Shanghai to Suzhou:
Option 1: G7104 Shanghai Hongqiao Station to Suzhou Station: Depart at 08:54AM and arrive at 09:30AM
Option 2: G7006 Shanghai Station to Suzhou Station: Depart at 09:00AM and arrive at 09:25AM
Please choose one of the above options according to your hotel location
From Suzhou to Shanghai
Option 1: G7119 Depart at 17:56 from Suzhou Station and arrive at Shanghai Hongqiao Station at 18:32
Option 2: G7243 Depart at 18:02 from Suzhou Station and arrive at Shanghai Station at 18:27
Price Per Person in US Dollars