Tourism services
Suzhou Private Tours as a local Suzhou professional travel agency who can offer you all round service on your business trip. When you come to Suzhou, China, especially to attend the Trade Fair / Exhibition or visit your supplier / factory, you might need some assistance to break down that language barrier between you and the person you are doing business with for best result. Suzhou Private Tours are not only your interpreters, but also can be your business assistants, secretaries, private local tour guides, personal shopping assistants, Mandarin tutors and Chinese culture teachers who can fulfill your business needs and daily life needs.
Why not choose us
to save your budget?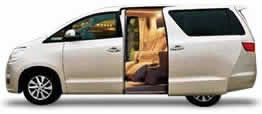 Business Transfer
Suzhou Private Tours has various vehicles, which are different in size, shape and colour.
We can offer customized Business transfer including from Shanghai airport to your hotel in Suzhou downtown, from Suzhou train station to Suzhou downtown, from Suzhou to Hangzhou by driving, Suzhou to Shanghai downtown, Fair / Exhibition facilities transfer and so on. We will make your way here in Suzhou smooth and easy! Car Rental >
1. About Our vehicles
Our air-conditioned and well-shaped vehicles, which are licensed with insurance,clean, tidy and odour-and damage-free and equipped with air-conditioning.
1-2 traveling Party: we offer cars
3-9 traveling Party: we offer vans
10-15 travelling Party: we offer 22-seat coach
16-25 traveling Party: we offer 33-seat coach
26-45 traveling party: we offer 55-seat coach
2. About our drivers
All our drivers have the official licenses with at least over 3 years' driving experience. The drivers are all properly dressed and familiar with the region, select the most dynamic route, observe local traffic regulations; refrain from smoking, eating and drinking in the passengers presence. Please take it easy, and book our car rental in Suzhou or from Shanghai.
3. How to reserve private vehicle in Suzhou?
1). Search and select cars that meet your demands in Car Rental page. You can search the cars by destination and types? as shown in the Suzhou Car Rental page. You are always welcome to write your specific queries to our professional travel consultants if the listed China Hotels do not suit you well.
2). Read carefully the detailed description about the selected cars information. That information will help you to decide whether we offered is what you actually need.
3). Please use our online booking via email to chinaprivatetours@gmail.com. For urgent booking you are also welcome to call us at : 0086 13735411378/0086 15700094881.
4). After receive your enquiry, we will contact you either by email or telephone. When your booking is confirmed, you will get a confirmation email which includes the confirmed detailed itinerary with prices.
5). About our payment
Prepayment is needed to hold your reservation. Paypal, WesternUnion, Cash payment, credit card payment or wire transfer. Both RMB and USD or other hard currencies are acceptable.
6). About Cancellation
50% of the invoice value will be charged for cancellation less than 2 working days before the service. No show are non-fundable.
4. When and where could I meet our guide or our driver?
A: If you book the private Hotel-Airport (Or Hotel-Train station/Pier) transfer, in the previous evening your assistant/interpreter/tour guide/your driver will call you or leave a phone massage to your hotel to tell the pick-up time next morning. You will find your personal assistant/interpreter/guide/your driver hoding a welcome sign in the hotel lobby at that time. If you book the Airport-Hotel (Or Train station/Pier-Hotel) transfer, your assistant/interpreter/guide/your driver will hold a board with your name on it at the exit of the airport.
Hotel Reservation

Suzhou Private Tour based in Suzhou, we have abundant hotel resources for your choice. Choose from luxury to cheap, B&B to 5 star hotels around Suzhou. Book today and save your money!




Ticket Booking

Dicount airtickets reservation.
Train tickets Booking.
Show Tickets Booling.
Business Interpreter / Business Translators Service /
Business Assistants / Helpers / Temps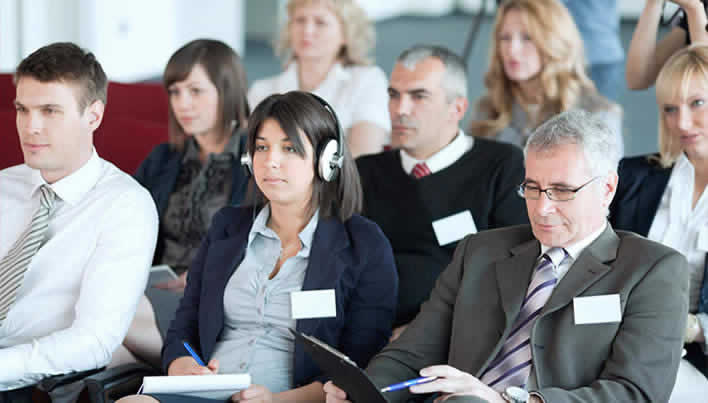 No matter you are a buyer or seller, no matter what kind of business you are doing in China, Suzhou Private Tours can provide the business interpreter service for you, our business secretary will act as your own business interpreter, assistant, not only help you overcome the language barrier, but also always stand by your side. But it doesn't just specialize in providing "general knowledge" interpreters for events and other occasions. Our team of professional interpreters try their best to protect your interests in business processing and each one has their own background and experience working in various fields.
? Exhibition & Trade Fair
? General Business Meeting Shanghai business interpreter translator
? Business Negotiation
? Factory / Supplier Visit
? Appointment with factories/suppliers that you want to visit pre-head
? Translate documents / email / website (English <------> Chinese)
? Company / Office temp
? Expo / Exhibition / Trade fair temps for booth, VIP lounge, etc
? Help clients set up office ) having the contacts with the professionals dealing
Note:
1) English Business Interpreter/assistant service: 6 hours per day.---800RMB
2) English Business Interpreter/assistant's meals are not included.
3) For extra hour, please pay extra Business Interpreter/assistant charge RMB 50/hour
4) Tipping is not included. Not compulsory, but tipping is expected by Business Interpreter/assistant Following tipping standard is only for your referance:

If you vsit want Spanish Business Interpreter, Germany Business Interpreter or others, feel free to let us know.
Our email address: chinaprivatetours@gmai.com
Other Service

? China mobile phone SIM purchasing
? Cheap mobile phone lease / purchasing
? Local product sourcing
? Make contracts
? Market research
Major Business Centers in Suzhou

Located in the core area of comprehensive business center in Suzhou, Suzhou International Expo Center (SuzhouExpo) is a complex of exhibitions, conferences, events, business service, catering, entertainment and etc.The Center has a multifunctional meeting space covering an area of 15,000 square meters. There are 30 meeting rooms of different styles and with integrated facilities. The commodious and luxury multifunctional banquet hall covers an area of 2,520 square meters. With incomparable spatial layout, integrated facilities and considerable services, the Center will be able to serve a wide range of activities and meet the requirements for holding international and national conferences, business conferences, and annual meetings of enterprises as well as business celebrations. With its privileged geographic location, well-developed economy, rich tourism resources, high-standard facilities and first-class service, we are confident that Suzhou International Expo Center will play an important role not only within the Yangtze River Delta Area but also the whole of China and even the Asia Pacific Area. Suzhou International Exhibition Centre has established a world class exhibition environment and can become an important partner in ensuring your exhibition is a huge success!

Suzhou International Convention and Exhibition Center is located at Xuzhou City, east-west axis road ---- 1296 Gan Jiang West Road, east of the new co-operation of the Suzhou Industrial Park, next to the Suzhou High-tech Development Zone, Xuzhou City, in accordance with the South Administration Center, advanced north-commerce community, more than o-pyrazole foreign stars hotel, restaurant.Suzhou International Convention and Exhibition Center booth facilities, designed in accordance with international practices, through PDS PDS, strong electric, weak, and information and communication can arrive in various booths. At the same time, learn from advanced management experience of the show, each exhibition are devoted to the project co-ordination and implementation of staff. The staff of professional services, at any time at home and abroad to meet the requirements of customers with the audience, and ensure the success of each event.Suzhou International Convention and Exhibition Center's main function is to host, co-contractor of international and domestic variety of exhibitions. Relevant ministries in the country, Jiangsu Provincial People's Government's strong support of the Suzhou International Convention and Exhibition Center, by virtue of the excellent facilities, good services, has successfully organized a number of large-scale exhibition, has won wide acclaim.