Tour Itinerary
Place&Transport: Shanghai to Suzhou Day Tour by bullet train
Today's Activities: Humble Administrators Garden, Suzhou Musuem, Panmen Gate, Shantang Street, Suzhou No.1 Silk Mill
Accommondation: N/A
Meal: L
In the morning, greet your Shanghai driver at your Shanghai hotel, you'll find a welcome signage "Suzhou Private Tour", drive you to Shanghai train station to catch your bullet train to Suzhou. Upon arrival, your guide will pick you up at the exit of the train station with the same sign.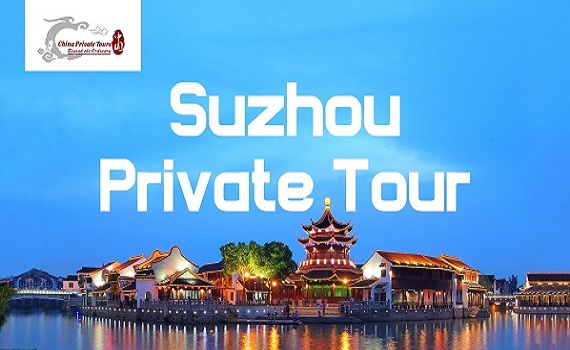 Our Pick Up Sign "Suzhou Private Tour"
With your personal tour guide, your tour starts with The Humble Administrator's Garden, it is the largest private garden in Suzhou with a total area of 51,950 square meters (5.2 hectares) in the northeastern part of Suzhou. It has been listed as one of the four most famous national classic gardens together with the Summer Palace, Mountain Summer Resort in Chengde and Lingering Garden of Suzhou. The garden consists of Eastern, Central and Western sections as well as some residences of the former owners. The art of the Humble Administrator's Garden has a prominent position in the history of China's garden creation. It represents the historical characteristics and achievements of south-east China's private gardens.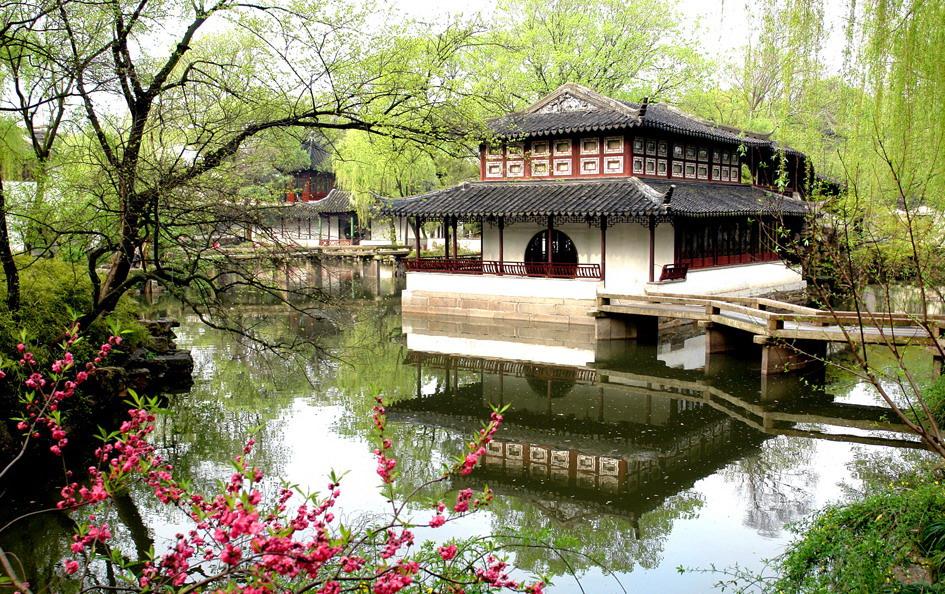 Next to Panmen Gate. Panmen Gate, noted as the the historical landmark in Suzhou, is the only water and lan parallel gate existed in China, is one of the signs of the ancient city of Suzhou. Ruiguang Pagoda, Wumen Bridge, Wuxiang Temple, and Fangsheng Pool in the Panmen Cate Scenc Are are all precious historical and cultureal heritages in China. Pavilions, corridors, bridges, forest, and so on were built to reflec the scenery around Panmen Gate.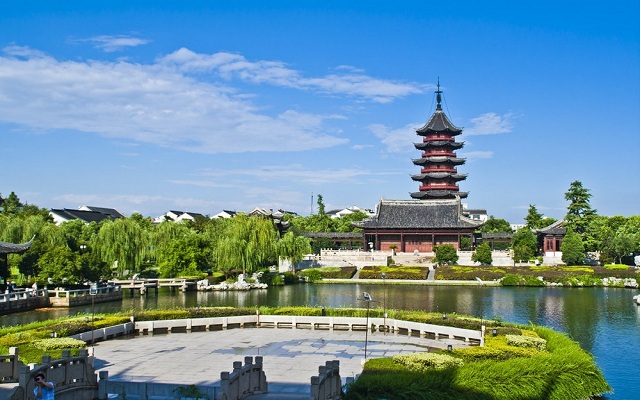 Later head to Suzhou Museum. Suzhou Museum is located in the national historic landmark, Zhong Wang Fu Palace complex, it has been highly-regarded regional museum with a number of significant Chinese art, ancient Chinese paintings, calligraphy, and handmade crafts. The new Suzhou Museum designed by world famous architect I.M.Pei who was Chinese-born American architect noted for his large but elegantly designed urban buildings and complexes. The design of the museum takes its cues from the rich vocabulary of Suzhou's traditional architecture, with its whitewashed plaster walls, dark grey clay tile roofs and intricate garden architecture. However these basic elements have been reinterpreted and synthesized into a new language and order, one that is contemporary and forward looking and hopefully one that is a possible direction for the future of Chinese modern architecture.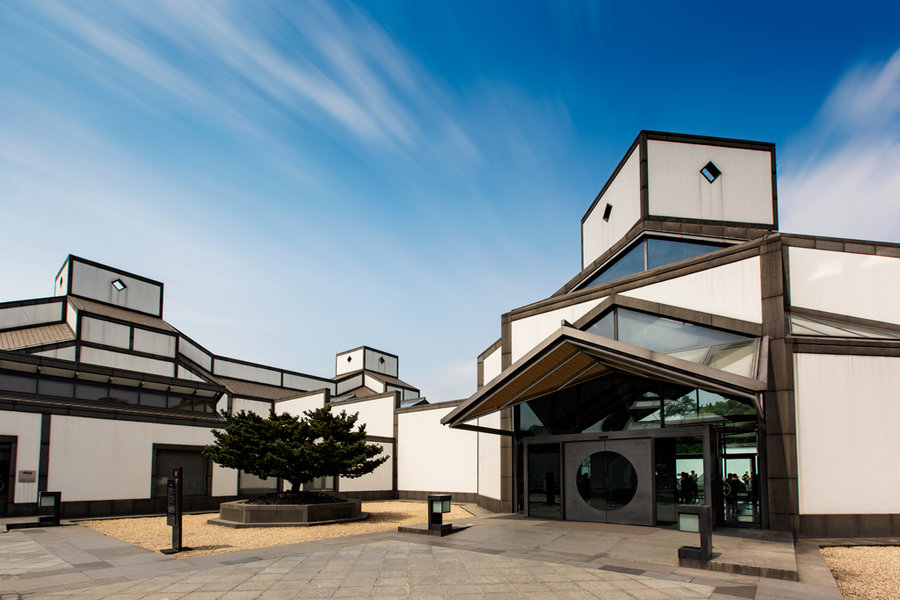 Continue your tour to Shantang Street. Shantang Street was one of the streets where the trade and culture were most highly developed in Ming and Qing dynasties, regarded as "the No.1 Ancient Street in China". The renovated Shantang Street becomes the place which shows the essence of natural views and human landscapes of Suzhou, which is rated as "the miniature of old Suzhou and the window of Wu culture". The Shantang Street parallels with the waterway, along the street stand a good many stores and halls which have delicate and graceful styles and scatter properly.
Your last stop is Suzhou No.1 Silk Mill. Suzhou is regarded as silk capital in China with Hangzhou. Suzhou No.1 Silk Mill is the best place for you to get close to China Silk and the real life of silkworm. It gains a good reputation for its traditional skills to make silk and the exhibitions of culture and history of silk in China, it has been a leader in local silk production. A complete silk manufacturing facility, the No. 1 Silk Factory handles every facet of production from raising silkworms and cocoon boiling to reeling and packing.
After the tour ends, drive you back to Suzhou train station and you return to Shanghai. You will be taken back to your hotel once you arrived.
Optional Activities
We provide off the beaten track Suzhou activities as below to enhance your tour experience. You can choose some of them to customize the above tour. Or if time permits, you can add one or two of them in the above itinerary (Only additional entrance fee required. And some are free charge of entrance fee).
A Touch of Life in Suzhou - Morning Wet Market Experience (Free of Charge)
Visit the local wet markt is an oppotunity to experience the local's life in the hidden parts of the city, avoiding the beaten tracks or fully packed tourist sites. You will be immersed in the local culture as we make our way through the hustle and bustle of narrow alleyways surrounded by the buzzing of vehicles and yelling of street vendors. For the time being the Wet Market scene in Suzhou is all still very much "old China"and is very much alive.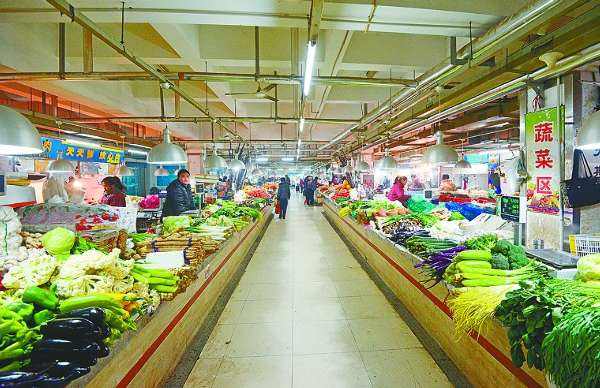 Getting into Suzhou Tiger Hill Wedding Gown Street (Free of Charge)
If you want to look gogorgeous on your wedding day but don't want to splurge your entire life savings on your wedding, then Suzhou Tiger Wedding Gown Street is a paradise for you. It is a street after street of endless shops selling nothing but wedding stuff with affordable price but good design & quality. Think of it as a one stop solution to all your wedding day needs.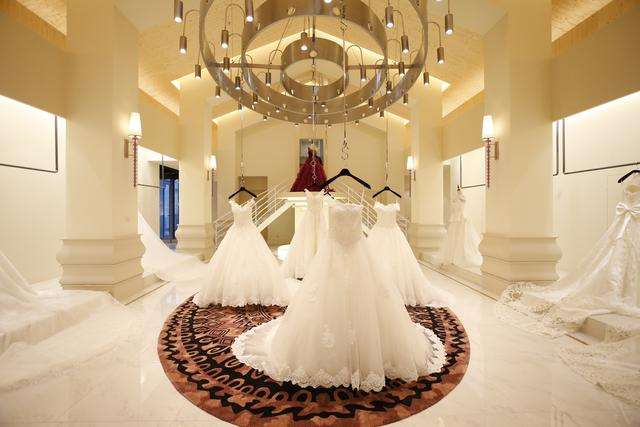 Delvo into the brillant culture of Su Embroidery (Free of Chagre)
Gian a comprehensive cultural introduction of Su Embroidery with your guide by visiting the Su Embroidery Research Institute. Su Embroidery is one of the four major styles of Chinese embroidery. Here you'll be able to learn the process of how to make the most exquisite silk hand embroidery - Su Embroidery.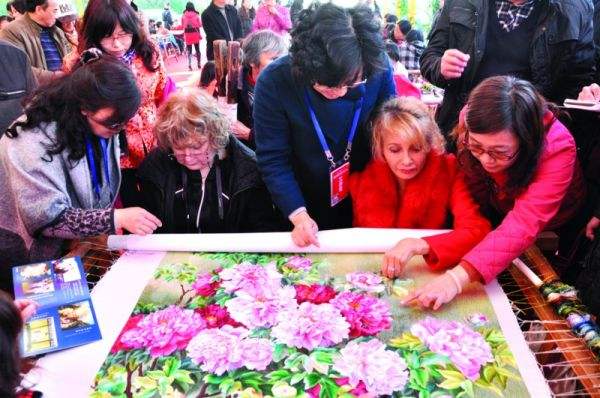 Shopping Like A Local (Free of Charge)
Shopping at Suzhou is not only enjoy the materials, but also to receive a kind of taste and culture. The rivers and lakes at the south of the Yangtze River bring intelligence to the Suzhou people, which make them produce particularly delicate goods. Just follow your tour guide, enjoy your shopping in Suzhou, you'll get a feeling of leisure.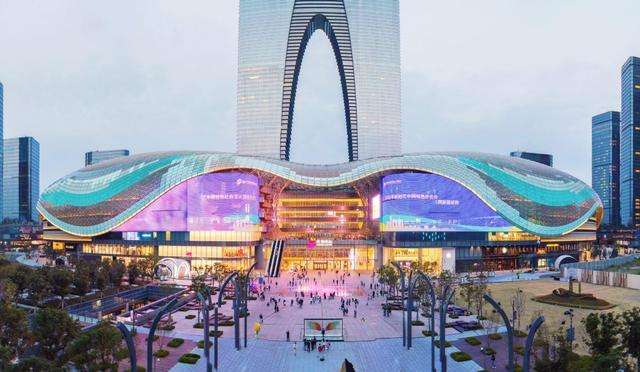 Experience Chinese rickshaw ride at Suzhou old Town (100RMB/rickshaw, max: 4 people)
If you want to travel Suzhou in-depth, riding on a rickshaw at Suzhou old town is fantastic. See the narrow lanes, the open markets and the local people's life more clearly. And the professional rickshaw pullers are often familiar with Suzhou's history, culture and folk customs, from whom you will gain a more understanding of traditions and cultures of this famous garden city.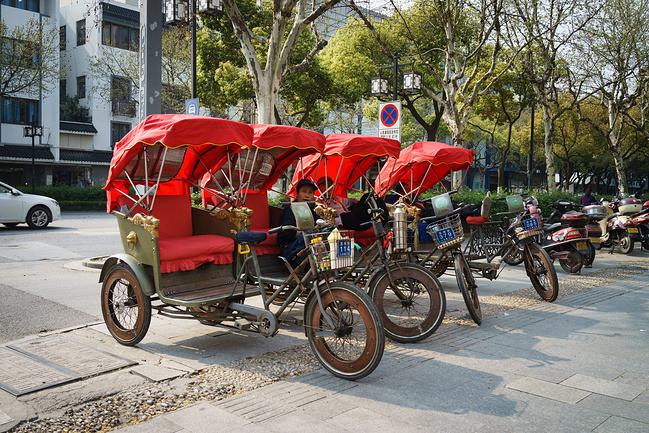 Private Boat Ride on Grand Canal (180RMB/boat, max: 6 people)
Enjoy a private boat ride on Grand Canal in Suzhou to appreciate the ancient black-tiled-roof houses, old bridges, and get a fell for the life of the locals. Tranquil, peaceful and historical, just like a time machine to take you back to the old era when ancient people communicated mainly by shipping on the waterway.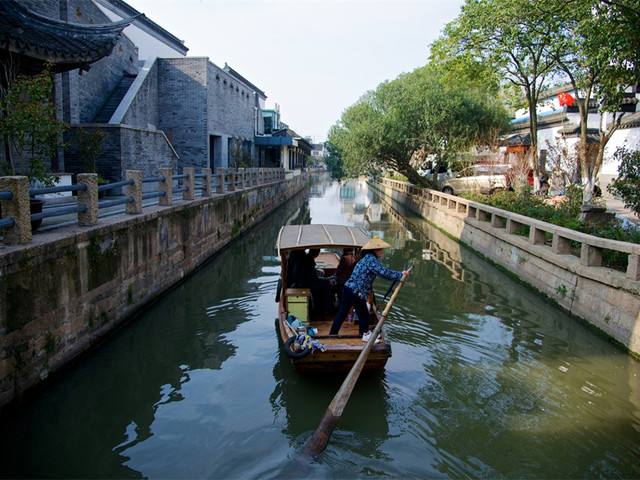 Act as A Local - Enjoy A Cup of Tea at Local Teahouse (80RMB/person on average)
Drink tea and enjoy the Suzhou opera in an old-world ambience is a prat of local's life. The local teahousw is famous for its tea and "Ping Tan" (a Chinese form of storytelling accompanied with music played by stagers.) You'll definitely be attracted by the architecture and the Ping Tan nice sound from inside. It is a good way of appreciating the Suzhou culture by drinking tea and listening to the traditional Ping Tan.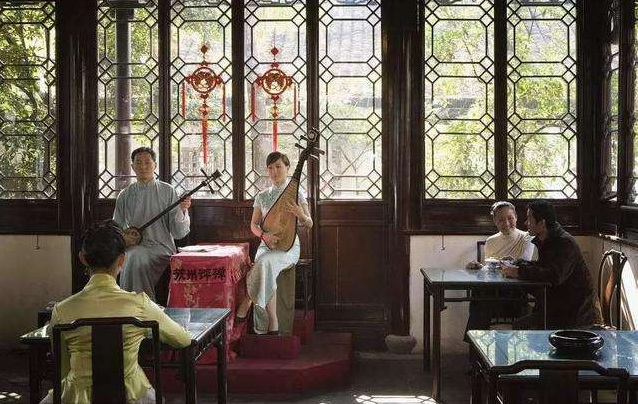 Experience Pottery in Suzhou (100RMB/person)
If you are interested in Chinese ceramics culture, why not take a short class to learn how make a pottery in your way. Your teacher will teach you how to make a good pottery artwork even you are the first time to experice the ceramic pottery making, our tour guide will translate to you.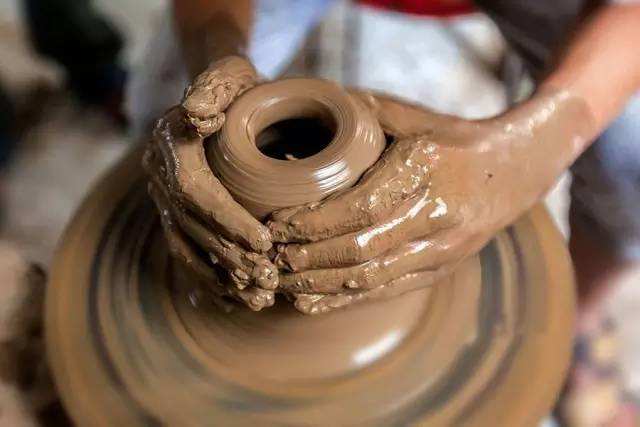 Learn How to Perform Suzhou Kunqu Opera (Price is TBA)
Kunqu Opera in Suzhou is one of the oldest extant forms of Chinese opera. Under the guidance of your teache, get your own way to know how to use Kunqu style body language to show your emossion. you'll wear the Kunqu dress and learn how to act the Kunqu Opera. Also, you could have chance to learn how to do Kunqu Opera style make-up.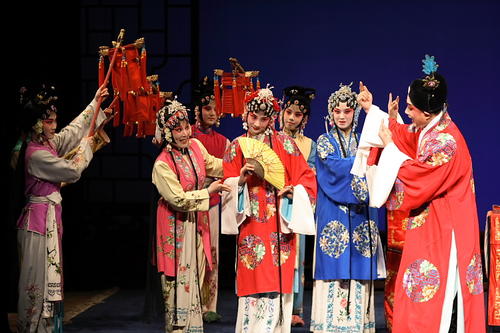 Price Per Person in US Dollars