Day 1 Suzhou from Shanghai by train
Place&Transport: Suzhou
Today's Activities: Lingering Garden, Tiger Hill, Boat Ride on Grand Canal, Suzhou No.1 Silk Mill
Accommondation: N/A
Meal: N/A
In the morning, you will take a bullet train from Shanghai to Suzhou. Once you arrived in Suzhou, our local Suzhou tour guide will pick you up at your hotel in Suzhou or Suzhou train station, you will find a welcome signage "Suzhou Private Tour". And your Suzhou Family Fun Tour start. ( We provide private transfer from your hotel in Shanghai to Shanghai train station, if you need the service, please feel free to let us know.)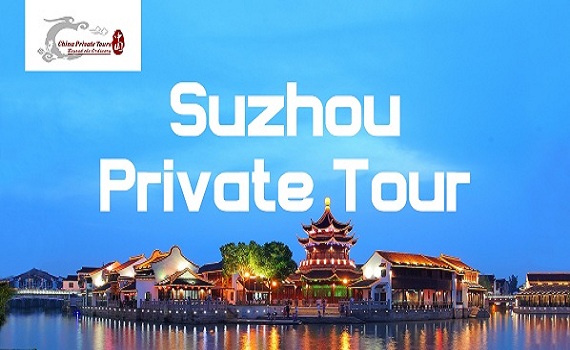 Our Suzhou Pick Up Sign "Suzhou Private Tour"
Today your first destination is Lingering Garden. It is a UNESCO World Heritage Site and one of the city's finest classical gardens. It has been listed as one of the four most famous national classic gardens together with the humble administrator's garden, the Summer Palace and Mountain Summer Resort in Chengde are called China's four largest gardens. Landscape architectural space processing is very exquisite, using a variety of artistic techniques, built a unique space system, becoming one of the world civilization examples of architectural space art processing. Wander through the trails and portals of this delicately-planned garden that carefully combines traditional Chinese architecture with natural beauty.A good place to let your mind and body rest.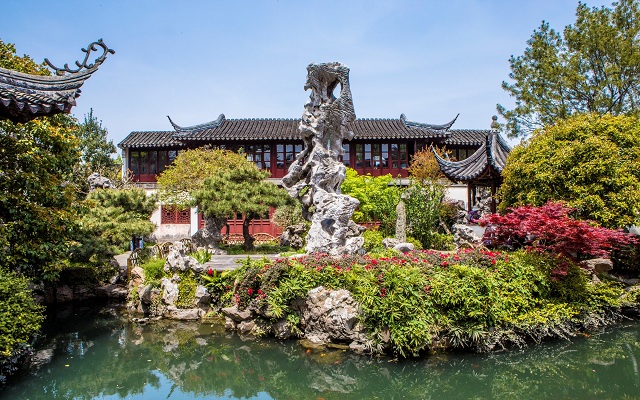 Next to Tiger Hill. Tiger Hill is also famous as Surging Sea Hill because of its natural beauty. The hill extends over an area of 1.4 hectares (3.5 acres) and is 36 meters (118 feet) in height. Though small in size, Tiger Hill is provided with a great many gorgeous scenes, historical sites, numerous towering ancient trees, and a Tiger Hill Pagoda on the top of the hill. You will find lots of historical sites some of which can be traced back over 2500 years to the founding of Suzhou. The Tiger Hill has been known as No. 1 Sight of Suzhou. It is a must for tourists. The great Song literary man Su Dongpo said, "It would be a pity if you had been to Suzhou but didn't get to visit the Tiger Hill." As a showcase of Suzhou and one of the first ten exemplary civilized tourist attractions of China.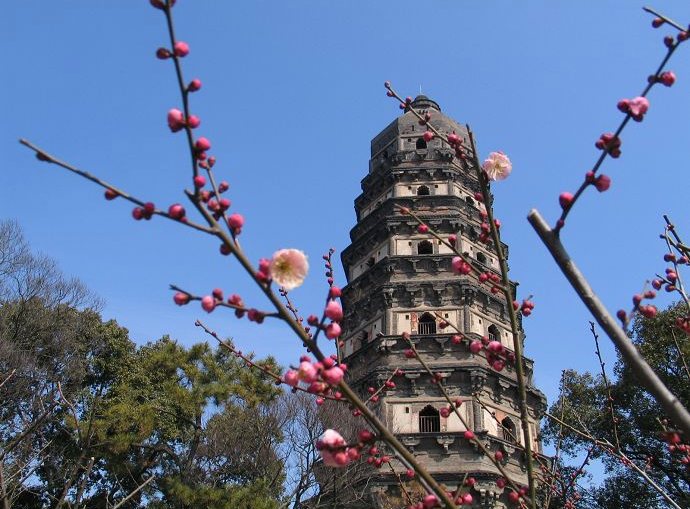 Then our tour guide will take you to Grand Canal (Boat Ride is included.) The Grand Canal Suzhou Section refers to the part from Wuqi Bridge (the border of Suzhou and Wuxi) to Yazi Ba (the border of Suzhou and Zhejiang Province),which covers around 82.35 km. Suzhou Section is the essential part undertaking freight transport on the canal. Most of the coal, constructional materials, rice, oil and various agricultural products to the city, towns, villages are transferred through the course of the river. The Canal flowing through the city has left many places of historical interest along the river. It is easy for visitors to travel to Hangzhou from Suzhou City by ship, and appreciate these sights along the canal.
The last stop is Suzhou No.1 Silk Mill. Suzhou No.1 Silk Mill was built in Suzhou in 1926. It is divided into three parts: the exhibition hall which showsthe history of Suzhou silk and some ancient collections; the working spot, where you can see how the silk is made; and the product exhibition hall, exhibiting the main products of this factory, the silk wadding quilts. The factorygains a good reputation in the silk industry for its complete technical process of silkworm raising, cocoon sorting, cocoon boiling, and silk reeling, rewinding and packing. Suzhou first silk mill provides magic silk production and fashion show the whole process, so as to prove the Chinese silk glorious history. At the same time, it also describes the history of the development of Chinese silk response which further profound Chinese culture. In this factory you can not only see how the silk is processed from worm to the final product, but also learn some histories of silk in China.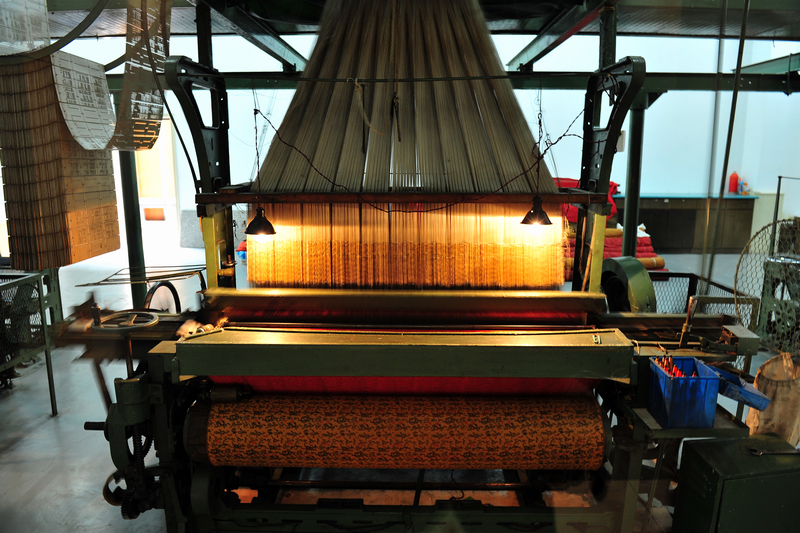 Drive you to your hotel in Suzhou.
Day 2 Suzhou
Place&Transport: Suzhou
Today's Activities: Panmen Gate, Suzhou Museum, Suzhou Ocean Aquarium, Jinji Lake
Accommondation: N/A
Meal: N/A
After breakfast, our Suzhou tour guide will pick you up at your hotel lobby on time.
Today your will start your tour with Panmen Gate. Panmen Gate is also known as Pan Gate, it is a famous historical landmark in Suzhou.It is Located in the southwest of Suzhou city, It was first built in B.C.514 as one of eight city gates in the Spring & Autumn Period (770-476 BC) when Suzhou was the capital of the Wu Kingdom,that surrounded and protected Suzhou. It was the only entrance through the wall to ancient Suzhou. The architecture of the wall is truly amazing.The present gate was reconstructed in 1351, and consists of Water and Land Gates.It is also known in China for its architecture complex of both land and water city gates. Therefore it is also often called the "Land and Water Gate".On the top of the gate, you can see the Wumen Gate Bridge and the Auspicious Light Pagoda, which are popularly known as the Three Scenes at Panmen Gate together with Panmen Gate. The Auspicious Light Pagoda is the oldest Buddhist pagoda in the area, on the top of which you can enjoy a panoramic view of the picturesque Yangtze River Delta.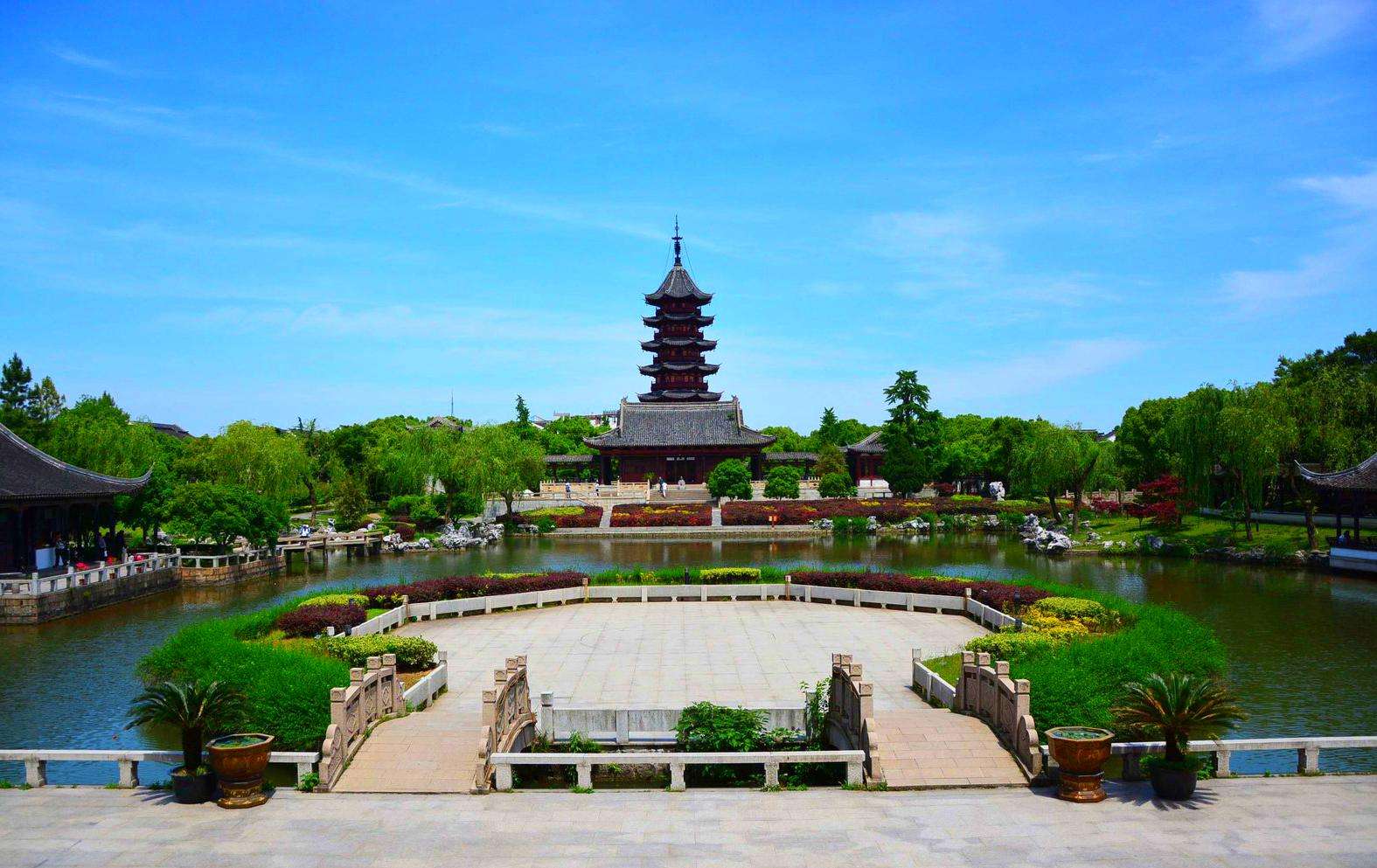 Take a sight to Suzhou Museum. Founded in 1960 and originally located in the national historic landmark, Zhong Wang Fu palace complex, Suzhou Museum has been a highly-regarded regional museum with a number of significant Chinese cultural relics. The new Suzhou museum designed by world famous architect I.M.Pei was completed in October 2006. Not only does the museum become a monumental design building in Suzhou, but also a significant construction, merging the traditional Chinese architectural design with the future. It enhances the protection of Suzhou cultural heritages, and enables Suzhou Museum to turn on a new page.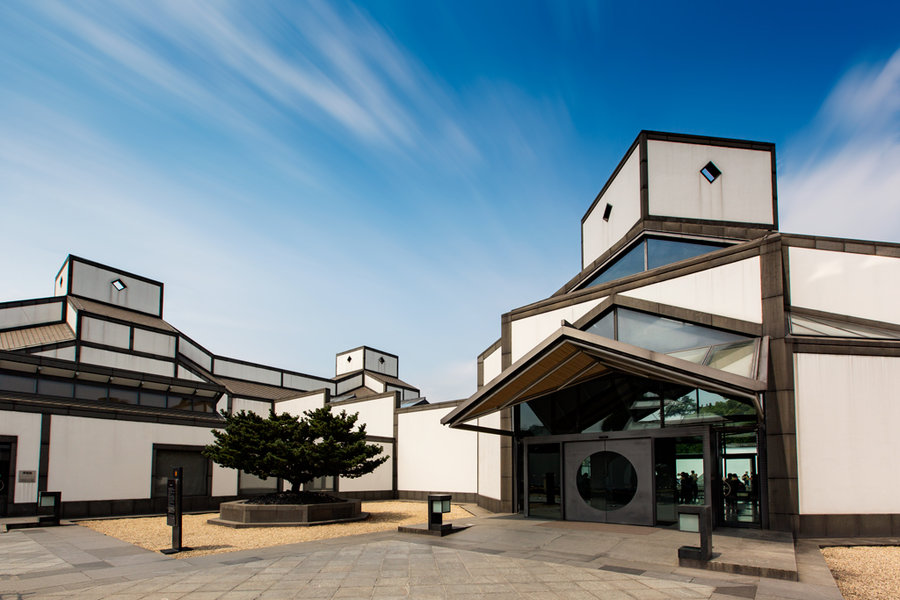 Next to Suzhou Ocean Aquarium. Suzhou Ocean Aquarium enjoys the front view of the Lake Tai (Taihu Lake) and overlooks Dongshan Scenic Spot and Xishan Scenic Spot across the lake. The aquarium exhibits rare aquatic species of the Taihu Lake and Yangtze River, rare species of South America tropical rain forest and marine organisms etc. As an important functional project of the section of "Taihu Lake Green Ecological Tour", the aquarium is China's first aquarium to exhibit freshwater aquatic creatures of the Yangtze River and Taihu Lake. The new venue is part of the Suzhou Aquarium and attractions include a Centre Aquarium, a diving hall and a marine theatre.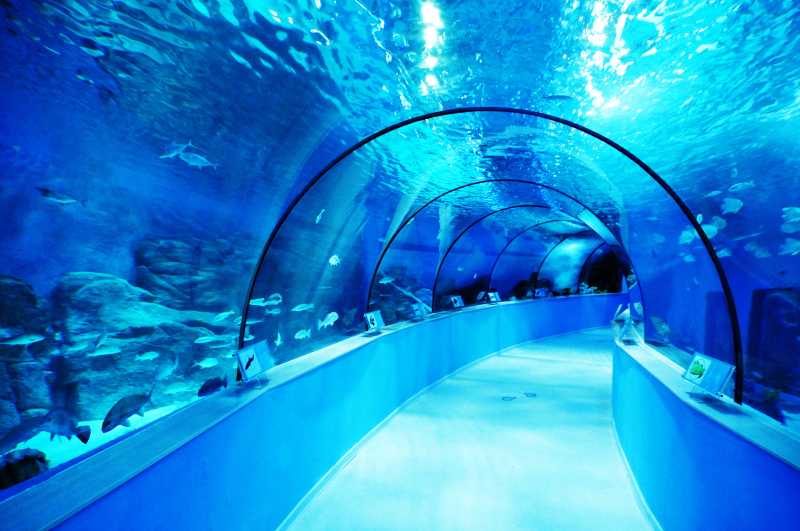 Continue your tour to Jinji Lake. Jinji Lake is located in the central part of Suzhou Industrial Park, Jiangsu, China, it was once a part of vast Taihu Lake. Now Jinji Lake has become China's largest urban lake and park and a symbol of a "new paradise on earth" in the city of Suzhou. It is 1.8 square kilometers larger than West Lake in the city of Hangzhou, covering an area of 7.18 square kilometers and its average depth is about 2.5 to 3 meters.
Jinji Lake Features the huge ferris wheel, which is 120 meters high and it takes about 30 minutes to go around. Every cockpit can be available for six people that make this ferris wheel very suitable for family tours. Travelers can enjoys a picturesque panorama of Jinji Lake scenic spot.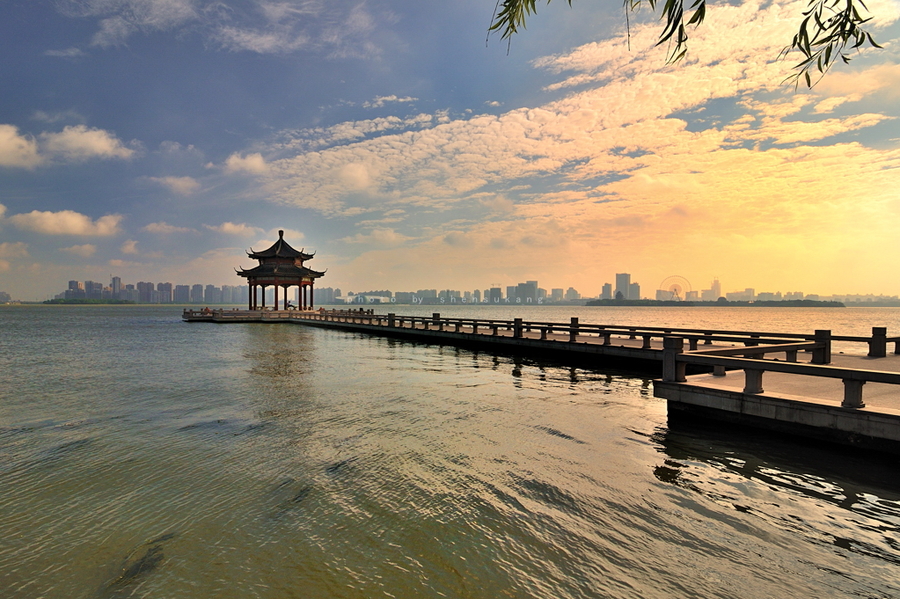 Drive you back to your hotel in Suzhou or Suzhou train station and your tour come to the ends. Have a pleasant trip!
There are some useful Tips for you to puchase train ticket between Suzhou & Shanghai:
From Shanghai to Suzhou:
Option 1: G7104 Shanghai Hongqiao Station to Suzhou Station: Depart at 08:54AM and arrive at 09:30AM
Option 2: G7006 Shanghai Station to Suzhou Station: Depart at 09:00AM and arrive at 09:25AM
Please choose one of the above options according to your hotel location
From Suzhou to Shanghai
Option 1: G7119 Depart at 17:56 from Suzhou Station and arrive at Shanghai Hongqiao Station at 18:32
Option 2: G7243 Depart at 18:02 from Suzhou Station and arrive at Shanghai Station at 18:27
Price Per Person in US Dollars