Tour Itinerary
Place&Transport: Suzhou
Today's Activities: The Humble Administrator's Garden, Lingering Garden, Ouyuan Garden, Surging Wave Pavillion, Suzhou No.1 Silk Factory
Accommondation: N/A
Meal: N/A
In the morning, our local Suzhou tour guide will pick up from your hotel lobby in Suzhou downtown or Suzhou train station, you will find a welcome signage "Suzhou Private Tour". One day Tour in Suzhou including the following attractions as below: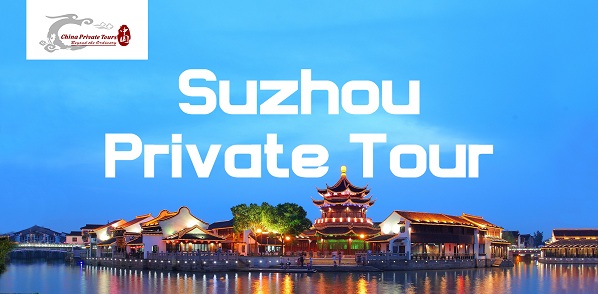 Our Suzhou pick up sign"Suzhou Private Tour"
Your tour starts with The Humble Administrator's Garden, the must see in Suzhou, is one of four most famous gardens in China, the other three gardens are Summer Palace, Chengde Mountain Resort and Lingering Garden. This garden is a combination of buildings, ponds, bridges, paths and trees arranged in a specific manner. The garden is a representation of Jiangnan classical garden, and is now the largest classical garden in Suzhou. Taking water as the mainline, the arrangement in the Humble Administrator's Garden is very natural in space. The water is wide and peaceful on the surface, scenic, peaceful and eloquent, everything in the garden tells a story of the past time. Now wonder people in Suzhou regared this garden as the representation of Jiangnan classical garden, China.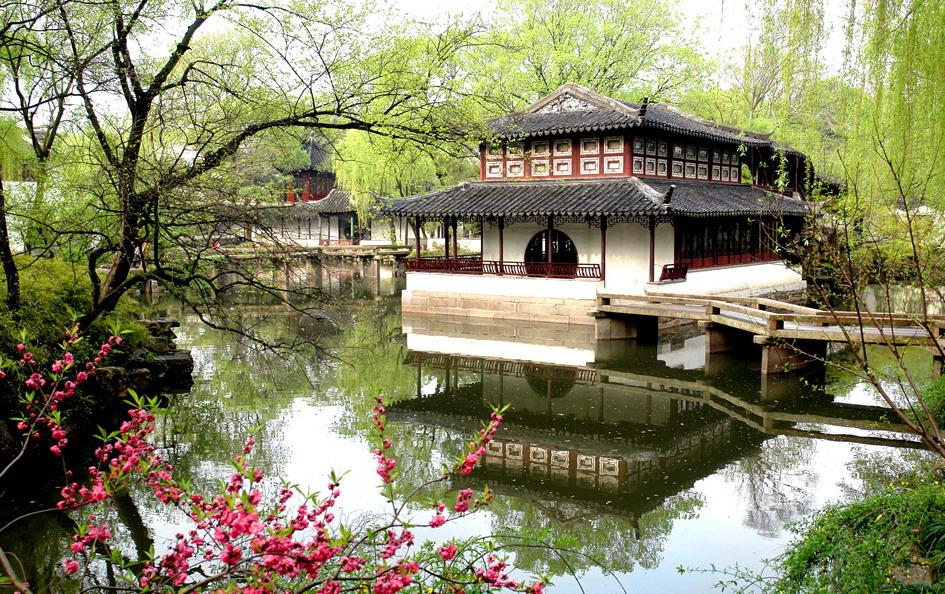 Next you visit Lingering Garden, located the southern city of Suzhou Chang outside, is a famous tourist scenic spot,is the world cultural heritage. Lingering Garden is with the humble administrator's garden, the Summer Summer Palace Resort, Chengde summer resort called China's four big gardens. Landscape architectural space in Lingering Garden processing is very exquisite, using a variety of artistic techniques, built a unique space system, becoming one of the world civilization examples of architectural space art processing. The main style of Lingering Garden is Qing dynasty style. Liu Lingering Garden looks concise and rich forest of. Building looks a lot, but does not lose the feeling of quiet.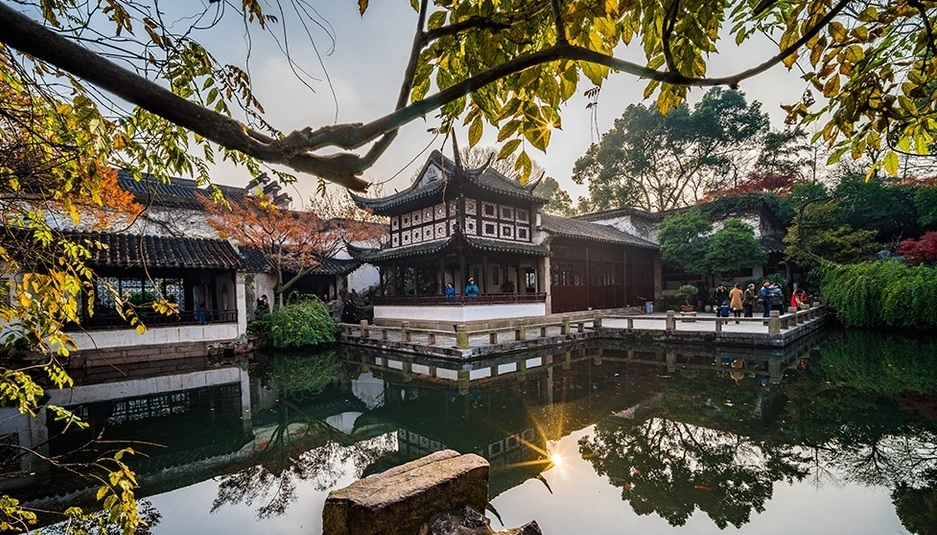 In the afternoon, move to Ouyuan, also named Couple's Retreat Garden, it is a UNESCO World Heritage Site and a key cultural relic under state protection in Suzhou. Couple's Retreat Garden despites its narrow width features an artificial hill made from rock brought from Taihu Lake. Different from other Suzhou gardens, the layout of the Couple's Retreat Garden is designed purposely. For example, the Old House with Woven Curtains use the theory in Yiology,which means honesty. And in ancient China, "ou" means cultivating land by two persons, so that the garden's name implies that a couple retreat to the countryside and lead a peaceful life there.Also the name of the garden alludes to its two halves separated by a residential core in the middle. Not only it is a representation of Suzhou garden,but also it has its unique elements which is rooted in profound and broad Chinese culture.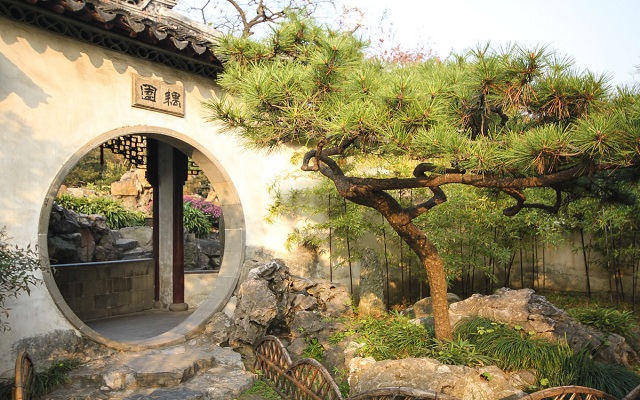 The next scenic spot to visit is The Canglang Pavilion, it variously translated as the Great Wave Pavilion, Surging Wave Pavilion, or Blue Wave Pavilion. Canglang Pavilion is one of the classical gardens of Suzhou that are jointly recognized as a UNESCO World Heritage Site. This garden is the oldest among the existing classical gardens and also one of the four most famous gardens in Suzhou -- the others being the Shizilin (Lion Grove Grden), Zhuozhengyuan (Humble Administrator's Garden) and Liuyuan (Lingering Garden). Situated in the southwest quadrant of the city, it is located directly to the west of the Confucian temple. The garden underwent numerous renovations in the centuries to follow, but retains its essential form.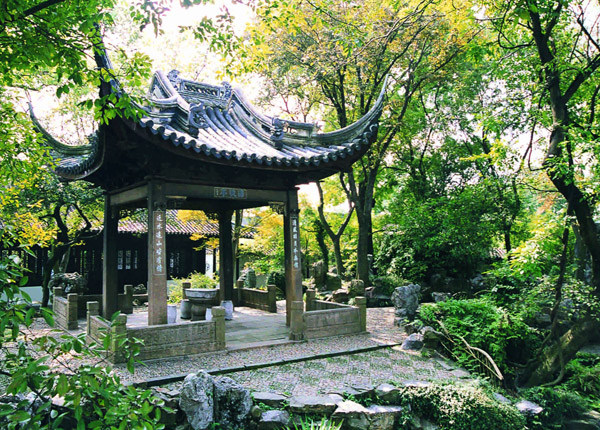 The final stop is Suzhou No.1 Silk Factory. Silk has a history of some 4,500 years in China, so they have become adept at producing many different types of silk, as well as dyeing it and weaving different patterns into the fabric. Suzhou is famous for its silk production, the Suzhou No.1 Silk Factory is a near 100-year old state-owned factory in Suzhou. Suzhou was once a prominent place to produce silk products to the whole China and is praised as the "Hometown of Silk". And till now, it is still working hard to provide the soft, exquisite, elegant, royal, and treasurable silk items to the other counties. In the Suzhou Silk Factory, you can see a display of the life-cycle of the silk worm and demonstrations of how the silk is harvested from the cocoons and eventually woven into fabric.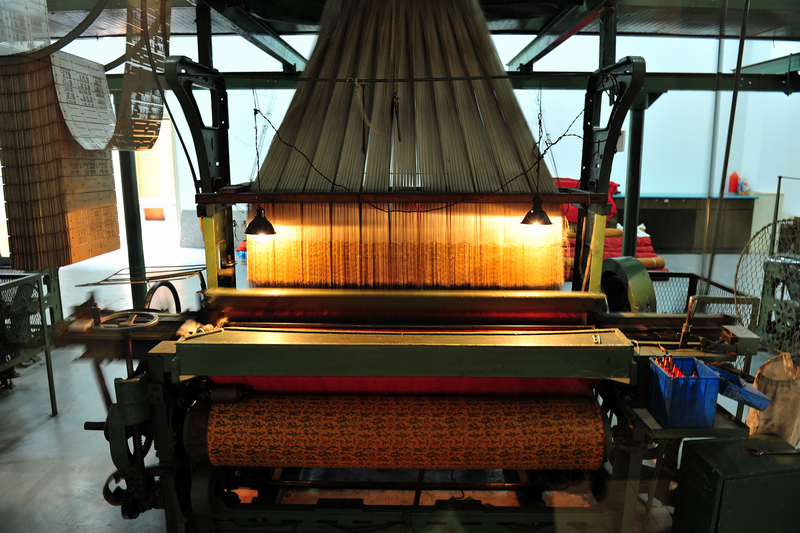 After the tour of Suzhou No.1 Silk Factory, our tour guide will take you back to your hotel in Suzhou downtown or Suzhou train station and your Suzhou garden day tour ends.
Some useful Tips for you to puchase train ticket between Shanghai and Suzhou:
From Shanghai to Suzhou:
Option 1: G7104 Shanghai Hongqiao Station to Suzhou Station: Depart at 08:54AM and arrive at 09:30AM
Option 2: G7006 Shanghai Station to Suzhou Station: Depart at 09:00AM and arrive at 09:25AM
Please choose one of the above options according to your hotel location
From Suzhou to Shanghai
Option 1: G7119 Depart at 17:56 from Suzhou Station and arrive at Shanghai Hongqiao Station at 18:32
Option 2: G7243 Depart at 18:02 from Suzhou Station and arrive at Shanghai Station at 18:27
You can ask your hotel help you book it or you can book it online by yourself. (Ctrip is ok)
Note: Plz book the train ticket in advance in case sold out, especially on weekend or public holiday. You can book it online by yourself (ctrip.com) or ask your hotel in Shanghai help you book it.
Price Per Person in US Dollars