Tour Itinerary
Place&Transport: Suzhou
Today's Activities: Lingering Garden, Ouyuan Garden, Suzhou No.1 Silk Factory, Tongli Water Town
Accommondation: N/A
Meal: N/A
In the morning, our local Suzhou tour guide will pick you up at your hotel in Suzhou or Suzhou train station, you will find a welcome signage "Suzhou Private Tour". And your tour in Suzhou start.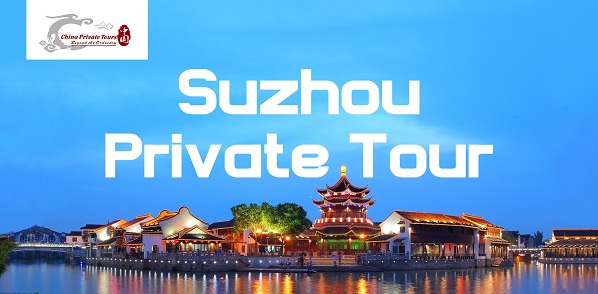 Our Suzhou Pick Up Sign "Suzhou Private Tour"
Your first destination is Lingering Garden, located the southern city of Suzhou Chang outside. It is a famous tourist scenic spot, is the world cultural heritage. It is with the humble administrator's garden, the Summer Summer Resort Palace, Chengde summer Resort are called China's four big gardens. Landscape architectural space processing is very exquisite, using a variety of artistic techniques, built a unique space system, becoming one of the world civilization examples of architectural space art processing.The garden of the space 23300 square meters, the main style of Qing dynasty style. Lingering Garden looks concise and rich forest of. Building looks a lot, but does not lose the feeling of quiet.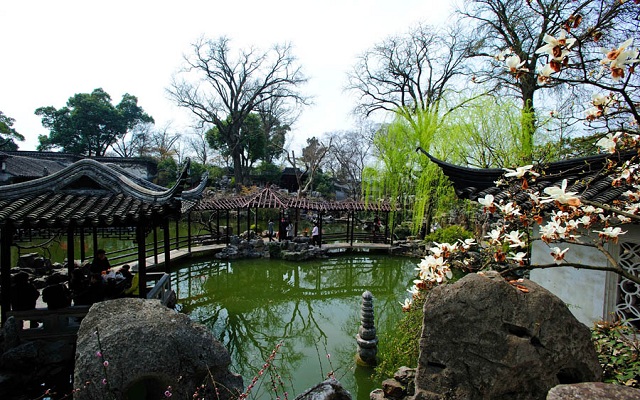 Move to Ouyuan, also refer to Couple's Retreat Garden. It situated on No.6 Cang Street, the Couple's Retreat Garden is a UNESCO World Heritage Site and a key cultural relic under state protection. In the east was the ancient wall of Suzhou city, which is destroyed and become a mound now. This garden despite its narrow width features an artificial hill made from rock brought from Taihu Lake. Different from other Suzhou garden, the layout of the Couple's Retreat Garden is designed purposely. For example, the Old House with Woven Curtains use the theory in Yiology, which means honesty. And in ancient China, "ou" means cultivating land by two persons, so that the garden's name implies that a couple retreat to the countryside and lead a peaceful life there. Also the name of the garden alludes to its two halves separated by a residential core in the middle. Not only it is a representation of Suzhou garden, but also it has its unique elements which is rooted in profound and broad Chinese culture.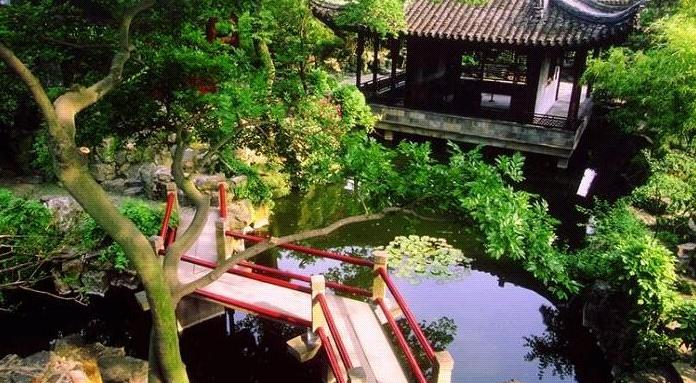 Continue your tour to Suzhou No. 1 Silk Mill. Suzhou has a long and rich history of silk culture, including mulberry tree and silk worm cultivation and turning raw silk into beautiful fabric. Suzhou's climate and soil are perfect for silk production, and the city has been a center of China's silk trade for many centuries. The Suzhou No. 1 Silk Mill has been a proud steward of this heritage for over 80 years. It's more like a museum which shows you how the silk is made from cocoons from the beginning and the whole silk process. Not to be missed.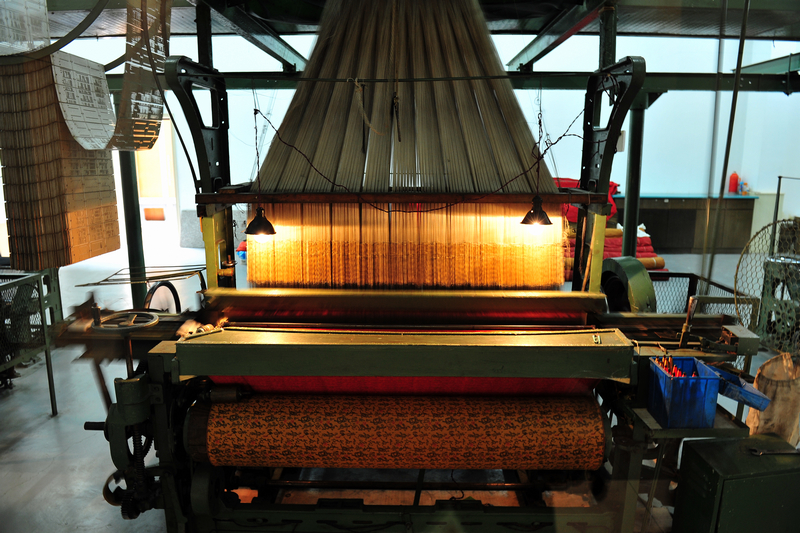 Have lunch at a local Chinese restaurant, our tour guide will give you best recommendations on spot. (We are the local. We know many excellent restaurants even not listed on Lonely Planet and some other travel guides.)
In the afternoon, drive you to Tongli water town (around 1 hour).
Tongli Water Town: At last, drive you to Tongli , it is one of the many ancient water towns in the south of the Yangtze River Delta,which are famous for their rivers, ancient bridges and house complexes. Tongli occupies an area of 51 square miles (133 square kilometers) with a population of 55,000. The city is separated by 15 rivers into seven islets, which are connected through 49 ancient bridges.The most famous bridges among the 49 bridges in Tongli are the three bridges called Taiping (peace), Jili (luck) and Changqing (celebration) bridges, which has been important landmarks of the place and regarded as the sacred architecture by the locals.
Tongli is located a short drive from Suzhou and about an hour drive outside of Shanghai.Tongli Water Town deserves its name of a "museum of ancient architectures" as there are many homes and temples dating from the Ming and Qing Dynasties. Designed along the riverside and embellished with carved windows, porcelain furniture, figured clay bricks, flying eaves, dapper gardens and tiny stairs leading all the way down to the water, these complexes named Tongli Water Town could be a shining pearl among the water townships south of Yangtze.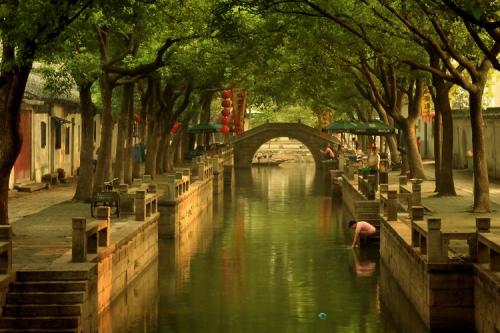 After finished the tour of Tongli Water Town, drive you back to your hotel in Suzhou or Suzhou train station after the tour ends.
Price Per Person in US Dollars